Average Ratings
---
27 out of 27 people recommended this car.
---
Snow machine
by wheel man from Vernon, NJ | July 24, 2013
This is my first subaru, and I've been driving it for almost 2 years. The only issue so far has been needing to replace the battery. The gas mileage has been a bit dissapointing. About 24 with mixed city/highway. I can get it up to 32 on the highway with the cruise set to 62, so its not terrible, but for its size its a little low. This is understandable because of the full time awd. The Bad: The road feel is not good. The steering feels a bit loose, and the car exhibits some sway during turns. It handles twisty roads excellently because of the awd, but the suspension could be a little tighter. You would think with this loose suspension that it would soak up bumps in the road, but it doesn't. Overall, the suspension just feels cheap. A lot of this could be the cheap tires too, however. I still have stock tires, so time will tell with that. Overall, coming from Hondas, this subaru just doesn't feel as solid and tight. The Good: It's absurd how well this car handles in the snow. The first time I drove it in the snow, I knew why they sell so well in the northeast and northwest. It runs circles around 4wd pickup trucks in the snow. The awd system is far superior to any other car, and combined with its low center of mass, its winter handling is unreal. While driving on snow, the car does slide, but the sliding is completely predictable and always under control. Going down a slippery hill, you can put it in sport mode and manually shift the auto trans. This allows you to slow the car using the engine instead of the brakes, keeping the car firmly planted on the road. This is all with the stock tires. With a good set of winter tires, the only thing limiting the depth of snow you can drive through is the car's height. Even with the stock tires, I can get through snow banks several inches over the bumper with no effort. Driving in rain is also a huge safety plus for the subaru. It stays planted firmly. You'd have to be going awefully fast or have bald tires to hydroplane with this car. Overall, If I lived in a place with no snow and little rain, it'd be difficult to justify the impreza over a civic. The civic is more refined, gets better gas mileage, is smoother, quieter, feels more solid, and is cheaper. However, if you live in snow country, or even a place that gets a lot of rain, its tough to beat the impreza.
Purchased a new car
Uses car for Just getting around
Does recommend this car
---
WRX Premium
by WRX Owner from Dallas, TX | May 14, 2012
Bought the vehicle certified pre-owned. Everything has worked perfectly and as expected. Gas mileage, coupled with the need for premium fuel and small gas tank means you will visit the gas station frequently. It's a trade-off for the performance and looks you will get from other drivers.
Purchased a new car
Uses car for Commuting
Does recommend this car
---
Excellent AWD Value
by Subaru Fan from Indianapolis, IN. | May 12, 2012
I own the 2011 Subaru Impreza Premium. Completely trouble free. Excellent handling with AWD. Great mileage, around 25 MPG in heavy rush hour traffic. Size and versatility are perfect for the city. Would highly recommend this vehicle.
Purchased a new car
Uses car for Commuting
Does recommend this car
---
Practical and Fun in One
by Mrs. L from Pittsburgh, PA | January 30, 2012
We puchased the car about 1.5 months ago, and have put about 1500 miles on it. Most are city driving miles, but also pulled a longer trip in it. The car drives almost like a zippy sports car, and so it can get a little loud, but for the AWD, you can't beat it. The world needs more sedans with AWD, especially when you live in the Northeast and utilize on street parking. The extra money spent on a cold weather package was 100% well spent...heated mirrors and seats are perfect for cold snowing mornings. The interior styling exceeds expectations for comps in the same the price range. I asked my husband for something to gripe about, and he said "Sure, we only have one Impreza".
Purchased a new car
Uses car for Just getting around
Does recommend this car
---
best car for the money
by car enthusiast from canada | January 11, 2012
Solid, great handling, safe awd car for a good price. The Impreza has a personality.I have owned many vehicles but found the Impreza a delight to drive, gives me confidence on the road, whether it be windy or blowing snow I trust this car to get me there, unlike some small awd suv's that feel like there ready to tip over.
Purchased a new car
Uses car for Just getting around
Does recommend this car
---
Three-time Impreza owner
by benh82 from Hatley, WI | January 5, 2012
The Impreza does just about everything you ask it to. It's extremely reliable, has amazing traction even with all-season tires, the interior is well thought out although a bit utilitarian, the engine has a good amount of torque (but becomes winded on the top end), and fits a decent amount of people and/or stuff when asked. Over the years though (starting with the 2008 model year), the Impreza lineup has lost some of it's sporting nature. The newer chassis, while a bit more forgiving and comfortable, is soft and with pronounce body roll that sometimes resembles a boat on a windy day. I wish that the creators of the Impreza line had a bit more of the "zoom zoom" mentality when determining how the car was going to look and feel to the end user (being sporty w/ out the penalties of an all out street racer). However, since I've purchased three of these vehicles in a row now, I suppose that they perform "good enough". With that being said, my next vehicle will probably be something a bit sportier (ie. WRX) if I can afford it.
Purchased a new car
Uses car for Commuting
Does recommend this car
---
Great First Car-Most bang for buck car out there!
by Subaru Lover from Santa Clara, CA | October 27, 2011
Had the car since I was a senior in highschool until current and I put 12,000miles on it (got it when their was 8 miles on it). Overall this car is great, definitely recommend getting the hatchback as it offers a little more trunk space. So far I have added aftermarket swaybars, mudflaps, tinted the windows, and everything is relatively cheap to upgrade. The interior is made of Alcantara which is like fake suede but I prefer it over leather since it does not get majorly hot or cold during certain times of the year. Great in snow when you need it to be considering it has the reliability of subaru's 4 wheel drive system. Also for a daily driver it is perfect. The suspension is soft enough so you can go over bumps with no worry of ground clearance, however I highly recommend getting swaybars as the car does not have a rear one! The A/C works great however you do lose quite a bit of power when you turn it on so I just roll down the windows. As for power, this car can be "peppy" when you need it to be by downshifting (I have a manual) but other than that do not be expecting a huge performace out of this engine. If you want more of sports car from subaru get the WRX or STI model's but be prepared to spend some more money. As for accessories you can have just about anything available from the dealership or even purchase an aftermarket item on your own. I mountain bike and snowboard so I got the optional roof rack base so I could get various attatchments for my bike/snowboard. I love this car so much that I will be a subaru fan forver haha. Although I may be upgrading to a WRX in the near future just because I personally want a little more power hah. Hope this helps anyone looking to get a 2.5i or any other subaru!
Purchased a new car
Uses car for Commuting
Does recommend this car
---
best new car i've bought so far
by sunshine from utica | October 6, 2011
i love my car. gas mileage and performance you can't beat. was getting 32 miles per gallon traveling on thruway, city 27. getting lots of comments, seeing more people buying the impreza sport!
Purchased a new car
Uses car for Just getting around
Does recommend this car
---
Great car for a new driver
by KSanta from annapolis, md | October 4, 2011
Bought this car for beginner to learn on, and it's been perfect. Nimble without being overpowered, sized to make learning to park easy, and the super-safe construction and AWD help me, the mom, relax (a little!) while in the passenger seat. Only complaints: Skip the Tom Tom, the design of the install makes it nearly impossible to see during daylight, and the navigation/hands free phone package was a waste. There is no hands free phone when the navigation is installed. you'd be better off going for just the hands free phone (and test it out to make sure it really works).
Purchased a new car
Uses car for Transporting family
Does recommend this car
---
2011 Impreza
by Danishlady from Binghamton, NY area | September 26, 2011
Do not like the black trico uphlstery. Its like a velcro lint catsher. Gas mileage is getting better and better. Really like that.!! Handles great. Hugs the road on curves. Anxious to see how it does in the snow this winter.
Purchased a new car
Uses car for Just getting around
Does recommend this car
---
People Who Viewed this Car Also Viewed
Select up to three models to compare with the 2011 Subaru Impreza.
2013 Volkswagen Golf
Asking Price Range
$9,246–$17,066
Compare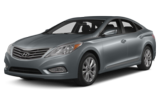 2012 Hyundai Azera
Asking Price Range
$12,969–$20,425
Compare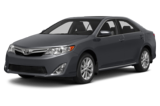 2014 Toyota Camry
Asking Price Range
$12,616–$19,980
Compare
2013 Kia Optima
Asking Price Range
$9,999–$21,707
Compare
2012 Honda CR-Z
Asking Price Range
$9,083–$14,791
Compare
2010 Ford Fusion
Asking Price Range
$5,349–$13,601
Compare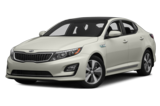 2014 Kia Optima Hybrid
Asking Price Range
$13,572–$21,120
Compare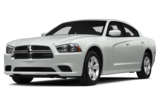 2014 Dodge Charger
Asking Price Range
$12,210–$31,650
Compare
Featured Services for this Subaru Impreza