Average Ratings
---
36 out of 54 people recommended this car.
---
Terrible Letdown
by Very Disappointed from Kelso, WA | December 22, 2015
I had been driving the same vehicle for almost 15 years (not a Subaru) and never had any problems with it; it cost less brand new than my Subaru did at 5 years old. I got it when it was brand new, took excellent care of it and still have it. My old car was a very small 2 door coup and because I am 38 1/2 weeks pregnant my mother in Idaho convinced me it was time to get a new vehicle that would be more practical and above all else safer. I used to think of Subaru as the epitome of safe and reliable vehicles, now that I have had this vehicle for 3 weeks and have already had to put almost $800 into fixing standard equipment I will never purchase a Subaru again. I hadn't had the vehicle for 2 weeks before I discovered the driver side window wouldn't roll up. It is the middle of December, and I had to pay $388 and have it in the shop for a week to fix the window. Then it took less than a week after getting my car back before I discovered my driver and passenger airbags are not working. The dealership I purchased this vehicle from has declined to help. The window is one thing but for me to spend the money on a vehicle I've always exalted specifically because I viewed it as safe and to have such a crucial piece of safety equipment break before I've had it 1 month is beyond disappointing. This vehicle was sold to me as "certified" and now that classification means nothing. I feel incredibly let down by my Subaru product and even more so by the service I've received.
Purchased a new car
Uses car for Transporting family
Does not recommend this car
---
Mostly Happy
by Commuter from Virginia | November 21, 2014
I got a brand new 2012 Impreza in May 2012 and have really loved it. I recommend it to anyone who asks me about it. The mileage isn't quite as good as I was expecting, but is still great for an all-wheel drive vehicle. I love the comfy leather seats, auto climate control, awesome sounding stereo and interior/exterior finishes on my Limited. I did find it annoying (and VERY expensive) to have to replace the stock tires at 2 years in (40k). I also noticed a big difference in handling and bad weather control once I replaced them, so I think the stock tires are junk. Right now I have a bad tire pressure sensor which is annoying, and is going to cost another $100 to fix, but that seems pretty minor. Overall I've been really happy with it, and both of my brothers have ended up buying imprezas after being driven around in mine when they visit. One is in Alaska and it handles the insane winters there like a champ.
Purchased a new car
Uses car for Commuting
Does recommend this car
---
I love car
by johndb from west carrollton, oh | November 21, 2014
I love car has alot of room small car. I get 30 or better on gas overall. I have two kids and they has lot room back seat. My car do not burn any oil so do not know why another people have problem. I do not like tire they put on car. The radio is fine but better sound system. my car has 36,000 mile on it. I going keep car long time.
Purchased a new car
Uses car for Commuting
Does recommend this car
---
Overall happy
by buzzliteyearone from Ohio | September 8, 2014
I have 20000 miles on the premium sedan and have not had the oil consumption issues. I have had issue with the Yokohama tires that are bad in the rain and snow. Worst of all they are so loud that I thought I had a bad wheel bearing. The car does scratch and dent easily. I do have some rattles when going over not so smooth roads. But I average 30 MPG combined driving. I like the CVT transmission except for the downshifting when going downhill. I wish Subaru would fix that with new firmware. I like the sound system except for the radio. My family has 3 Subarus and my dad got a 2013 Legacy. For the most part I would buy another Subaru and will for my son.
Purchased a new car
Uses car for Work
Does recommend this car
---
Excited owner to dismayed owner
by my first subaru buy from Quakertown,PA | August 30, 2014
I bought my 2012 Subaru Sport Premium in April 2012. I was super excited to be buying my first car. My close friend had a 2005 Legacy and he was having no problems after 100k+ miles. So with that knowledge I gave Subaru its consideration. I ended up getting a manual sports premium Impreza. For the first few months I had loved it. Lots of space. Fold down back seats, and the awd saved me through harse winter snow. But as time passed the quality of by the car started to drop. Oil consumption issues to start. I have to keep a 5qt jug of oil in my trunk just in case my oil light comes on. How is that normal with a car with less than 25k miles. Almost a new engine eating this much oil makes me doubt the longevity of this car. Also the paint work on this car is poor. Scratches and dents seem to magically appear from no where. Paint peeling on the hood. Definitely expected more with the price tag of the car. Back to old reliable, Toyota/Honda.
Purchased a new car
Uses car for Commuting
Does not recommend this car
---
jumped from Subaru fan to disappointed
by Mr Moon from san Jose CA | July 31, 2014
I got my impreza 2012 in April 2012 and had driven it for 53000 miles. I like the car overall and felt proud of owning it. As many others, I've also experienced excessive oil consumption. I have to add a quarter of oil between oil changes and by then the low oil lamp is on again . This is something I didn't expect for a new car. Subaru says its normal but I really don't think so. I i also noticed little dents around the car and thought I was just unlucky for hitting rocks on the highway. Actually my dad's car (Chrysler 200) has none and he drives more highway than I do. Once I read that Subaru used a thinner metal on this car I stopped thinking its bad luck in fact. I started feeling insecure in the car. The aspect that motivated me to write this review is the premature tire wear. All four OEM Yokohamas have excessive inner wear and have to replace all four although they are plenty of thread. I don't think this is normal for a 2 years old car. This was so sudden that i was warned of abnormal tire wear 2 months ago and today the tires are showing their white threads. To summarize, my concept about the car jumped from proud and trust to disapointment and headaches. Bad experience for my first new car. I just want to tradeit in and get a Honda.
Purchased a new car
Uses car for Commuting
Does not recommend this car
---
Poor quality
by Christine from Detroit, mi | July 7, 2014
While this car grips the road and handles corners and snow well, it lacks in ways you would not expect a Subaru car to. I bought this car brand new in 2012. The day i drove it home i noticed a small dent on the door. Since then the paint has scratches all over the doors and front. I had a 2002 focus and the paint on that car was impeccable compared to my Subaru. Right after buying the car I noticed when I would start it, the engine would rev up super fast and loud and then calm down after a few minutes. The car is overall very loud. Road noise is easily heard and its hard to hear music over it especially on a bumpy road. And you will feel every bump with this car. Test drive it on the expressway and you will really notice the noise. The interior is made of cheap plastic and rattles as it is not fully secured to the dash. The air is loud. The biggest problem of all is the oil consumption. I have to refill the oil every 2000 miles. This all started after about 10,000 being on the car ( after 2 oil changes.). It has gotten worse over time. Ive talked to the dealership and Subaru of America who say they can do nothing for me and that it is within Acceptable levels/specifications. After doing research on the internet i hAve found this is a very common issue with this car, and ive noticed it in several posts here. This was my first Subaru and sadly will be my last, especially with the poor customer service i have received over this issue. Buyers beware!
Purchased a new car
Uses car for Just getting around
Does not recommend this car
---
Time to move on...
by callanja from New Hampshire | May 19, 2014
I purchased my 2012 Impreza for the awd and mpg. The car has been great in incliment weather. However, the bad issues out weight the good. The car uses synthetic oil which is very expensive. Over $70 each oil change. The engine consumes an additional 3-4 quarts of oil between each oil change. I have never had to add oil to my multiple Hondas. When running the AC or defroster, the car shudders at idle and feels like it will stall. Other times the car will race at idle over 2000 rpm. The dealer has not been able to fix any of these issues. The windshield cracked at 13k miles when running the defroster. The car has many rattles. The headlights blew in the first year. Unless you are a mechanic, you can't change the headlighs yourself. The entire front bumper and grill need to be dissassembled...plan on paying the dealer for 2 hours labor plus parts. The list goes on, but I'm getting bummed out typing this. Time to go back to Honda...or any other car for that matter!
Purchased a new car
Uses car for Commuting
Does not recommend this car
---
absolutely love the car
by John88 from Pittsburgh, PA | May 9, 2014
I bought the car in 2012 and I'm not disappointed. The car is more powerful that the dodge caliber R/T I had before. Because of its AWD he is perfect in the winter as long one remember it is a 4 wheel drive it breaks just like all the other car in the snow. The car has now 18000 miles and is not using Oil. The I average about 31 mpg in mixed driving and can get up to 42 mpg on the highway as long I don't floor it. If I floor it I do get around 34 mpg on the freeway if I stay below 80 miles. What I don't like is the Way the CVT works when the car is driven down hill. As soon as I take the foot of the gas the CVT is shifting down. This is very annoying if one try to coast along on a slope. It also lowers the gas mileage because there is no momentum left to go up the hill. Because of this behavior from the CVT I normally drive the car in "manual mode/sport mode" on the freeway. This forces the car to stay in six gear. Would be nice if Subaru would fix this flaw in the program of the CVT program. the The radio and its speakers really need an improvement.
Purchased a new car
Uses car for Commuting
Does recommend this car
---
My First Subaru
by Event Horizon from Bozeman, Montana | May 9, 2014
This is my First Subaru and I really like the car. I chose the Impreza Premium when I purchased the car new. I opted for a standard transmission because of how much I dislike the CVT automatic on the car. And to be honest I dislike the CVT automatic for any car brand. I know the car has less power than the previous model but I average 31 mpg in town so I can live with a little less power. I bought the car before moving to Montana where the car is much more expensive than I paid out of state. I also put 10,000 miles on the car before the first 6 months of ownership from driving across parts of the U.S. I now have about 26,000 miles on the car after about 2 years of ownership and I plan on keeping the car at least 10 years. No car is perfect but I am very satisfied with the purchase.
Purchased a new car
Uses car for Just getting around
Does recommend this car
---
People Who Viewed this Car Also Viewed
Select up to three models to compare with the 2012 Subaru Impreza.
2012 Honda Accord
Asking Price Range
$10,065–$18,061
Compare
2012 Nissan Rogue
Asking Price Range
$9,952–$18,892
Compare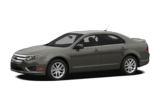 2012 Ford Fusion
Asking Price Range
$7,726–$16,102
Compare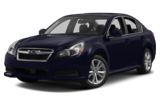 2013 Subaru Legacy
Asking Price Range
$11,555–$21,711
Compare
2012 Honda Civic
Asking Price Range
$8,343–$16,815
Compare
2012 Toyota Camry
Asking Price Range
$10,083–$18,491
Compare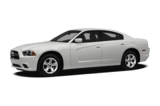 2012 Dodge Charger
Asking Price Range
$8,337–$28,817
Compare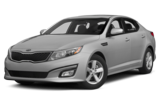 2015 Kia Optima
Starting MSRP
$21,840–$35,500
Compare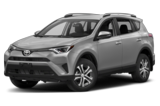 2016 Toyota RAV4
Starting MSRP
$24,350–$32,910
Compare
Featured Services for this Subaru Impreza