Average Ratings
---
12 out of 12 people recommended this car.
---
The fuel mileage indicator has a mind of its own.
by Danneybob from Spanaway Washington | January 8, 2015
I have been advised by the service department that is normal with this new car. I asked to have it checked and they refused. Now I am looking to sell it and buy a different car.
Purchased a new car
Uses car for Just getting around
Does recommend this car
---
Great car overall
by First time Subie owner from Alabama | December 12, 2014
My 2014 Impreza premium hatchback has 11 months at 10,200 miles thus far and I am mostly satisfied. Great economy (30 mpg overall thus far by my calculations, the dash mpg gauge is about 1-2 mpg optimistic.). I usually get 32-34mpg at 68 mph, 31 @ 70 mph, 34-38 at 65 or less. The mpg did significantly improve after 5000 miles so break in is a factor in economy for this engine. It's very comfortable, peppy w/CVT, great handling but the road & wind noise is a little loud. The large mirrors (good visibility) likely cause the wind noise. I'm sure changing to Michelin Defenders (someday) will help w/the road noise. The stereo is adequate but everyone says the speakers are 'tinny' and they are. Would an extra $20 for good speakers be too much to ask? High beams are great and I changed out low beam bulbs and they are now quite good too. The sun visors are too small to cover the side windows & they don't slide or have extensions so I had the windows tinted. So other than the speakers & sun visors I truly like this car. It looks good, is safe, is economical (great mileage & dealer gives free oil changes for life w/Subaru synthetic oil), powerful enough for me (in my younger days I raced sports cars- now I'm more mature). I even like the CVT!!! I do hope this is as reliable as my old Toyota because I can see this being my car for many years....
Purchased a new car
Uses car for Just getting around
Does recommend this car
---
safest on the road
by picky shopper from napa,ca | September 21, 2014
This is my 3rd subaru. This one gets the best mpg can't beat that and still is a all wheel-drive vehicle.
Purchased a new car
Uses car for Just getting around
Does recommend this car
---
Still breaking it in
by Weed from Boston, Ma | August 26, 2014
I have owned a Subaru Impreza 5 d/ sport model for 3 wks and have logged 1500 miles, it handles very well at all speeds, a little more road noise at high speeds but not bad. Has the pep needed when entering the highway and still gets on average 33 miles per gal., still breaking it in. The shifting paddles on steering wheel are interesting. The vehicle has nice style and has plenty off interior room. I've owned SUV's for the past 20 years and enjoy taking a corner without worrying. Looking forward to see how awd works in the New England winter.
Purchased a new car
Uses car for Commuting
Does recommend this car
---
Sleek, zippy car
by relucanttraveler from Santa Barbara, CA | August 14, 2014
For a small car, the ride is quite comfortable. Handling is great. I got the automatic transmission and don't agree with the reviewers who say it is loud. I was pleasantly surprised by the acceleration. Great gas mileage. Very efficient use of interior space -- the car feels larger inside than it looks from the outside. Plenty of headroom throughout and two adults can sit in the back seat with enough legroom to be comfortable, even on a long ride.
Purchased a new car
Uses car for Just getting around
Does recommend this car
---
Subaru impresa sport
by whitemj2 from PA | June 24, 2014
I recently purchased a new Subaru impresa sport hatchback 2 liter automatic. The gas mileage claim is barely true I get 27.5 miles and I drive almost all highway miles. Pretty sad! If I knew it was going to be this bad I would have bought a different car altogether. The price of gas nowadays it pays to have good mileage. Everything else is good; I love the car, NOT the mileage.
Purchased a new car
Uses car for Work
Does recommend this car
---
Biggest bang for your buck
by Katie from Chicago, IL | June 16, 2014
I still can't believe how affordable this car is. I looked at others in it's class and this one hit them out of the park. The loyalty of Subaru, the reliability and the long-standing reputation put it in first place for me from the getgo. I figured I would go with a kia to save money, but this ended up being cheaper considering I wanted power windows and such...I am not a car girl but I appreciate the all-wheel drive and noticed a huge difference in better handling since I took it for a test drive. Great on gas, comfortable and luxurious compared to the Toyotas I've had in the past. Small car (reminds me of the size of a camry) but roomy back seat. Overall just a really well-made car, and I get free car washes for the life of the car from the Subaru dealership I bought it at. There's also high visibility through the design, which is a must. The back window is nice and big so I can see the road well. Very happy with this purchase. I'm probably going to join the Subaru for life club, starting with their cheapest model, which does not feel cheap at all. I plan on having this for the next ten years.
Purchased a new car
Uses car for Commuting
Does recommend this car
---
Just the best
by Howard from upstate New York | April 20, 2014
I bought my car from Bennington Subaru off of Cars. Com. What a great car.....built beautifully; I am getting about 34 mpg in the city, and I love it. Bought the Impreza Hatchback and its perfect for city errands and an occasional longer trip. I have the manual, it is black, and it rides light and is fairly quick. Great handling, and I had to have all wheel drive. I love it, love it, love it.
Purchased a new car
Uses car for Just getting around
Does recommend this car
---
Solid
by Bozo from Upstate New York | April 13, 2014
I too moved from a Mazda3 2.3L to the Impreza - but kept my Mazda. This car is a great value. There is lots of room inside, comfortable seating, and easy to use controls. The ride, road grip and brakes are outstanding. The drivetrain is a different story. The transmission feels a bit like a pick up truck, and absolutely needs a 6th gear. The engine seems totally disconnected from the gearbox - very bad throttle control. Loud past 40 mph. Everyone complains about the radio. Car stereos are cheap, so why the cost cutting? Overall, a very solid car, a perfect fit for someone who needs to get from here to there no matter what the weather - that's me.
Purchased a new car
Uses car for Work
Does recommend this car
---
Subaru Impreza Sport
by 1st Subaru from Denver, CO | April 4, 2014
Traded in my 2008 Mazda3 with 140k on it for a 2014 Subaru Impreza Sport with a 5-speed manual(as it should be). The Subaru is a confident hatchback with quite an array of features. I chose the Impreza Sport Premium for the upgraded interior, wheels and appearance. I think the entry Impreza is a little bare. The 2.0 liter 148 horsepower engine took a little while to get use to coming from a Mazda3 which is front-wheel and zippy. The Subaru is quicker with the manual, I think, and has given me 34 mpg highway on road trips. The heated seats are comfortable and there is plenty of legroom for all passengers. The fold-down seats provide a great amount of cargo room for bikes, snowboards, moving days and more. The Bluetooth connectivity for phone and music is a great feature and makes playing your tunes very easy. With it being my 1st Subaru, I am totally sold on the brand and love the car. I would recommend the Subaru Impreza Sport having looked at VWs, Mazdas, Hondas, and Toyotas. It is an economical, affordable, and safe car. The all wheel drive standard also makes it the best all season vehicle. Being in Colorado, this car, even with a 2.0 liter 148 horsepower engine, can climb the Rocky Mountains.
Purchased a new car
Uses car for Having fun
Does recommend this car
---
People Who Viewed this Car Also Viewed
Select up to three models to compare with the 2014 Subaru Impreza.
2014 Nissan Rogue
Asking Price Range
$15,312–$25,108
Compare
2014 Subaru Outback
Asking Price Range
$17,054–$28,354
Compare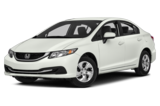 2014 Honda Civic
Asking Price Range
$11,301–$20,069
Compare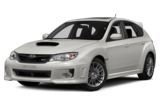 2014 Subaru Impreza WRX
Asking Price Range
$18,736–$34,376
Compare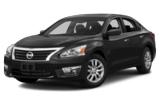 2014 Nissan Altima
Asking Price Range
$10,403–$19,427
Compare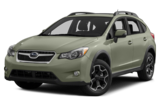 2014 Subaru XV Crosstrek
Asking Price Range
$17,051–$25,491
Compare
2014 Subaru Legacy
Asking Price Range
$13,096–$23,584
Compare
Featured Services for this Subaru Impreza