Leave it to Subaru, always the individual, always unique. Now, the all-wheel-drive champ brings out another niche vehicle for a previously unknown niche, the Sport Utility Sedan. Or as it says on the trunk of the jacked-up Legacy, an SUS. It's not an entirely new concept. Back in the '70s, the late, great American Motors married a Hornet to a Jeep driveline and turned out a brief series of four-wheel-drive automobiles. It was an interesting concept, but not enough to save AMC from its creditors, and the idea went down with the ship. Subaru, the darling of Vermont winters, has made a career of all-wheel-drive cars, and now produces nothing but. The Japanese automaker struck gold in recent years with the popular Outback concept that turned a Legacy station wagon into a semblance of a rugged sport-utility vehicle. Now, there's a less-expensive Impreza Outback as well, plus the Forester, with a body that resembles a small truck. Now comes the SUS, built for people who desire the snow-going, dirt-road-running capacities of the Outback but still want the sleeker look of a sedan. The thought of a station wagon strikes horror in many who feel perilously close to domesticity. Besides looking pretty much like a normal car, though more rough-and-tumble, the SUS will go to the same out-of-the-way places as the Outback. Plus, it performs and handles pretty much like any other sedan. That's the beauty of Subaru cars. You can drive them all week without the least hint of anything unusual, then on the weekend take them to the ski slopes with confidence about getting there and back. The SUS takes that attribute and runs with it. It's a nice driver on pavement, cornering well, accelerating briskly and feeling generally tight and well-sorted out. You'll notice the ride height is a bit higher than "normal" cars, but it doesn't seem to detract from the handling. The Outback look is accomplished by adding to the regular Legacy sedan some aggressive stylistic touches, including broad and sturdy-looking bumpers, fog lights with grille covers and some big all-season tires mounted on bold modular rims. Maybe just a bit over the top, especially with the big white lettering on the tires. The Outback Limited test car was nicely equipped, with a high level of interior trim and equipment. The exterior was stylish and well-finished enough to merit some unsolicited favorable remarks. Another piece of Subaru's individualistic image is its distinctive boxer engine, an "opposed" four in which the cylinders are mounted horizontally, meaning that they fire sideways, with two cylinders on either side of the crankshaft. Only one other automaker currently offers this type of engine in the United States. And that's Porsche. This layout creates an engine that is notably smooth while boasting a low center of gravity. The power's OK, but fails to match the performance of all those V-6-powered sedans available at a similar price. The engine als o gets noisy under acceleration. The all-wheel drive is electronically controlled, basically a front drive with a drive shaft to the rear wheels. This is a simple and lightweight assembly, but not as rugged as a Jeep-like four-wheel drive used in most of the trucklike sport-utility vehicles. Nor is the ground clearance suitable for traversing boulder-strewn mountain trails. We didn't get to take this critter off the pavement, but I have driven the wagon-based Outback in the snow and on dirt roads, and it performs well. On the road, all-wheel drive provides sure-footed handling under all conditions, rain or shine. Which doesn't mean you should beat up on your SUS, but at least have some confidence that it's a sturdy car that can take the heat, on or off the pavement. 1999 Subaru Legacy Outback sedan Vehicle type: Five-passenger, four-door sedan, all-wheel drive. Base price: $25,595. Price as tested: $26,090. Engine: 2.5-liter opposed four, 165 horsepower at 5,600 rpm, 162 pound-feet of torque at 4,000 rpm. Transmission: Four-speed automatic. Curb weight: 3,160 pounds. Wheelbase: 103.5 inches. EPA fuel economy: 21 city, 26 highway. Highs: Flexibility. Refinement. Comfort. Lows: Engine noise. Limited power. Styling excesses.
---
People Who Viewed this Car Also Viewed
Select up to three models to compare with the 1999 Subaru Legacy.
2008 Kia Optima
Asking Price Range
$3,310–$10,046
Compare
2012 Volkswagen GTI
Asking Price Range
$11,866–$19,326
Compare
2010 Chevrolet Cobalt
Asking Price Range
$3,886–$10,382
Compare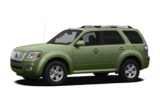 2008 Mercury Mariner Hybrid
Asking Price Range
$5,283–$11,975
Compare
2010 Mitsubishi Galant
Asking Price Range
$3,865–$11,225
Compare
Featured Services for this Subaru Legacy