Average Ratings
---
33 out of 36 people recommended this car.
---
great car
by christina from longmont Colorado | April 26, 2014
I was looking for a reliable car capable of handling adverse weather and offering good gas mileage. Extremely satisfied w my subaru legacy limited 2.5 w csv and all weather package. Only wish I got the sunroof... but then I saw the recall on those sunroofs. I am totally satisfied and excited to have this car for many years to come
Purchased a new car
Uses car for Commuting
Does recommend this car
---
Decent looking Workhorse
by clinta74 from eastern nebraska | December 17, 2013
Base with CSV: 3 yrs 70K average MPG 30.3 2 complaints, first is the LIGHTS. replaced ALL front lamps (including markers) twice, with the headlamps more often: DSide lowbeam 4times, high beam 3 times PSide LowBeam 3 times HighBeam 2wice. IT IS A PAIN TO REPLACE THESE! Currently need to replace license lamp and the little marker lamp on the DS next to the low beam. Secondly is the cloth seats just beg to be stained and refuse to give up the added color, even steaming does not remove discoloration.
Purchased a new car
Uses car for Commuting
Does recommend this car
---
Great car, good dealer, good experience
by John in Phx from Phoenix, AZ | November 27, 2013
Great car, good experience with the dealer. I'd buy the car again, and I'd buy it from this dealer. The car runs well, is extremely comfortable, well-styled, and has tons of premium features. Its a great package!
Purchased a new car
Uses car for Just getting around
Does recommend this car
---
Love it So Far
by New Legacy Owner from Suburbs of CT | October 11, 2013
I wanted to trade in my VW Jetta for somthing 4WD or AWD. I extensively researched all the compact SUV's and had it narrowed down to the VW Tiguan, Honda CRV, and Toyota RAV4 all in the 2010-2011 range. All of them struck me as plain but I figured they were my only choices for the price range I wanted to stay in. At the last minute I took a look at the 2011 Subaru Legacy. Took it for a drive and loved it. Interior looks great, paddle-shifters are a hoot, exterior looks slick. I got an off-lease with 32,000 miles on it, base, for $16,400. For another $200, i had them add heated seats and new all-weather mats. This is at least $1,000 less than the SUV's i was looking at and closer to $1,500-$2,000. And, I think I get more room in Legacy, to be honest. And, I'm getting 29.5 average MPG!!!! Only had it 6 weeks but love it.
Purchased a new car
Uses car for Just getting around
Does recommend this car
---
Nothing special
by AWD Fan from Arizona | July 10, 2013
I bought my Legacy for the AWD. That is the only special feature of this car. Otherwise there is absolutely nothing special about it. In fact it is a very boring car that does get good MPG but that a cost with somewhat sluggish performance. Have had problems with numerous rattles, front of car vibrates (taken to dealer 2x without a fix).
Purchased a new car
Uses car for Commuting
Does not recommend this car
---
2011 Subaru Legacy
by Ryan G from Fort Atkinson, WI | February 18, 2013
Recently purchased a pre-owned 2011 Subaru Legacy 2.5i 6 speed. I needed to get a 4 door car for a new job where I do sales in order to receive a car allowance. I was driving a 2007 Honda Civic LX Coupe 5 speed which I loved. I figured I'd look for a larger car since the Civic was on the small side. I chose the Legacy after considering a lot of different cars, 4 Door Civic, Accord, Camry, Maxima, CC, Forester etc... I liked the Legacy's standard AWD since I have a tight schedule and manage a territory in Wisconsin which has some bad winter days and missing appointments due to weather doesn't make me happy. After owning the car for a few weeks now and driving through some really nasty weather I now believe the hype. This car is a rock star in snow. Aside from that is handles well for a car it's size and it's ride quality is very high with very little road noise. The car is not fast by any means. Lowest marks will be for stand still acceleration but aside from that I have no complaints since I wasn't expecting much there to begin with and it is decent for on-ramp, merging and passing speed. All in all a great value vehicle for those looking for a high quality, high value car.
Purchased a new car
Uses car for Work
Does recommend this car
---
2011 legacy 2.5i premium
by my 1st subaru from Boston | November 26, 2012
I had my legacy for a little over 2 years now and so far no problems at all. The car has more than 27000 miles now so I can say the car is reliable. I just do the regular maintenance (oil changes, tire rotation, etc.). I had the brakes cleaned and lubricate a few weeks ago and the warranty covered it. Good gas mileage for an all wheel drive. I`m getting 29.7miles/gallon (30%city/70%highway driving). Roomy interior, can`t go wrong with this car. Price is reasonable compared to other competitors.
Purchased a new car
Uses car for Commuting
Does recommend this car
---
Love my Legacy
by snw bunny from Pittsburgh, PA | August 18, 2012
Great car. I wish all car makers would start putting a rear window wiper in all vehicles. That would be my only complaint. Extra comfy. I just got 35 MPG on a trip. Pretty good for all wheel drive!! I'm getting 29 to 31 around town. Lots of zip. Way too many gadgets- back up camera, gps, bluetooth, etc. My first Subaru but the reports sound like I will have it for a long time.
Purchased a new car
Uses car for Just getting around
Does recommend this car
---
Best Kept Secret
by Bernie from Bloomington, IN | June 5, 2012
The Subaru Legacy Sedan is the best sedan you have rarely seen or heard of. Tough, reliable,fuel efficient with the best front seats in its class.
Purchased a new car
Uses car for Just getting around
Does recommend this car
---
Done research, bought the car, very happy!
by KVL from Denver, CO | May 21, 2012
This for anybody who is considering to by a similar class sedan: 1) read full tech review. It is way more advanced than accord/camry/others (awd, boxer engine, CVT) for smaller price 2) it has more space inside than any other similar sedans (compared with accord and camry). It is quieter than camry without a question. Some reviewers said it gives a bit more road noise than accord - personally, this is the quietest car I owned. I drive 80-90 mph on a high way and everybody can hear me if I whisper (not jokin, we tried) 3) DO NOT GET SCARED OF THE MPG. You may see camry and accord's mpg to be slightly higher, but realize that it is AWD (for which it has a PHENOMINAL mpg). 2-3 gallons of difference are nothing compared to how amazing this car is in rain/snow/ice. With all its weight it handles BETTER than my mom's tiny civic 2011 4) Safety: knee air-bags??? Curtain side air-bags??? really, there is nothing safer out there than this car. Besides, it can handle a tank weight on its roof (in case God forbid you roll over) Bottom line: This car is for you if you are looking for Japanese reliability, unbelievable handling, comfort and style inside, unique look outside, and want to save couple of thousand by passing on camry/accord. I don't know how you can walk away from this car. I didn't and I am very happy!
Purchased a new car
Uses car for Transporting family
Does recommend this car
---
People Who Viewed this Car Also Viewed
Select up to three models to compare with the 2011 Subaru Legacy.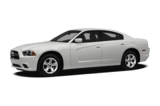 2012 Dodge Charger
Asking Price Range
$8,337–$28,817
Compare
2014 Subaru Impreza
Asking Price Range
$13,097–$22,925
Compare
2011 Nissan Juke
Asking Price Range
$8,973–$16,485
Compare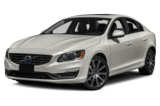 2014 Volvo S60
Asking Price Range
$17,391–$29,351
Compare
2013 FIAT 500e
Asking Price Range
$8,846–$13,938
Compare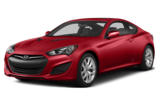 2014 Hyundai Genesis Coupe
Asking Price Range
$16,371–$25,891
Compare
Featured Services for this Subaru Legacy