Average Ratings
---
27 out of 28 people recommended this car.
---
Best used car I've owned
by Zippy from Norwalk, CT | October 5, 2013
Didn't know much about Subaru before looking. Fell for outback LLBean model. Traded Volvo VX70. I like it better than V70. Zippy, comfortable, quiet, a pleasure to drive.
Purchased a new car
Uses car for Work
Does recommend this car
---
Family Truckster
by New Dad from Camp Hill, PA | May 1, 2012
I bought an Outback because my pick-up could no longer meet our needs for seating space. I bought an 08 because the new Outbacks are too big and VERY ugly, though the resale value on these cars is so high, I didn't save much money buying used. I love the comfort and utility of the car as well as its inclement weather and off-road prowess; Subaru AWD really is pretty amazing. I also love that it has a higher safety rating than the new ones, making it one of the safest cars on the market today. The heated seats, wipers, and power everything don't hurt either. The main drawback, of course, is the car's lack of power. I mitigated this a bit by selecting the five speed manual, but it can still be a bit sketchy when merging on the highway, especially when loaded with a buddy or two, my dog, and some mountain bikes. You could always spend a bit more and get the XT Turbo, but then you're in for a potential maintenance nightmare and a lifetime of premium fuel. I chose slowness and reliability over speed and fun. Did I mention I'm about to be a dad? Overall, I love the car. From its looks to its practicality and safety. I would recommend it to anyone who needs a reliable, reasonably fun vehicle for family trips or outdoor activities.
Purchased a new car
Uses car for Transporting family
Does recommend this car
---
'08 Outback - great!
by OnlySubarus from Boston, MA | April 9, 2012
I have owned my used '08 Subaru Outback for about two months, and so far so good! The interior is very comfortable and the layout of the various features/gadgets/controls is practical. I love the cargo room in the back, and the back seats are fairly roomy as far as back seats go. Thus far, the engine seems to run great too. I have a PZEV Outback, which is loud when you initially turn the car on, but it subsides after 20 - 30 seconds, and it runs very smoothly/quietly after that. Highway mileage has been fabulous (about 30 mpg), although my only complaint really thus far is the city mileage (and I drive in the city a lot). The car only gets 15 to 17 mpg in the city for me. All in all though, I am extremely pleased with my purchase thus far!!
Purchased a new car
Uses car for Just getting around
Does recommend this car
---
silky smooth
by HoosierDaddy from Northwest , In | November 21, 2011
This is my first Subaru. I've only had it for about 1000 miles right now. First off , I really like how this generation of Outbacks (2005-09) handle. I knew in the first 100 feet of my test drive that I was driving a car built for people that love to drive. The suspension is firm without being harsh , a nice taut feel to it. Most suprising , how unbelievably smooth this thing is at speed ... any speed really. Between the Michelin tires that came on it and the motor , I think this may be the smoothest riding car I can recall ever being in. You simply cannot feel any buzz or vibration in the car anywhere , unless you are really getting into the gas pedal , which is to be expected. Fuel mileage is not to shabby , about 27.5 on the open highway , about 24mpg on my mixed daily commute. Those numbers are hand calculated , the cars computer is about 1.5 mpg optimistic. Con - Seats are not the most comfortable seats I have been in. It may be that I need to get used to them , but the first weekend I had it I had to do a 4 hour road trip , not entirely pleasant. I don't care for the angle of the seat bottom , and if things are unpleasant at the bottom , the misery works its way to the top eventually. In my 35 minute daily commute , I haven't really noticed it though , and may actually be getting used to it. Powerwise , the 4 banger is sufficent for 90% or better of your typical driving needs. It is geared really well , tons of pep off the line , but runs out of steam up top like every other 4 cylinder out there. Bottom line , I'm really digging this car ... can't wait till winter to see what AWD does for me. i know it won't be a snow machine like my F250 Super Duty diesel 4x4 was , but I'm curious how well it will go.
Purchased a new car
Uses car for Commuting
Does recommend this car
---
Got what I was looking for
by Active Outdoor Parent from Mill Valley, CA | August 23, 2011
This is my first Subaru. I'm really happy with it. It's a good combination of functional and sporty. I have a 5 year old so I wanted a car that had good safety features and had room to carry the gear associated with being an active outdoor family. I was considering a Volvo V70 too, which seemed a little roomier, and just as safe and reliable. I felt like the Subaru's 4 wheel drive might give me better performance during the occasional trips from the SF Bay Area into the winter weather of the Sierras, and it had a better turning radius which is good for the narrow roads in our town. I also liked the styling of the Subaru a little better. I'm six feet tall so the Outback it does feel a little tight, but not in an uncomfortable way. The "cockpit" just feels like it wraps around you and doesn't have any "extra" space. Everything else that I like about the car seems to make up for that so far, although I could imagine it starting to feel a little too tight if I was on a long road trip. Overall, it seems like a good car and pretty much what I was looking for.
Purchased a new car
Uses car for Just getting around
Does recommend this car
---
Tremendous Value
by Geno from Placerville, CA | May 13, 2011
I bought an '08 Outback with 49K miles, partly for the AWD aspect since we live in the mountains and get snow and a lot of rain. What's really impressed me is the comfort, which I would rank with the BMWs and Mercedes I've owned ... for far less money. Everything about the car seems so very well thought out. Mine has the 2.5L 4-cylinder, and while not a candidate for drag racing, it's definitely quicker than other reviews had led me to expect, and it handles extremely well for a car with such high ground clearance. I'd recommend the Outback to anyone. Side note: I've rented a Forester, and I much prefer the Outback.
Purchased a new car
Uses car for Just getting around
Does recommend this car
---
Another great Outback
by hartman5551 from | April 18, 2011
This is my third, before a 1996 and still have a 2004 (6cyl). These are amazingly reliable vehicles. The 2 I have now have 220,000 miles total, no unexpected repairs, lots of Wisconsin to coasts trips. Mileage on the 2008 26 in the winter, 29 in the summer -- live in rural country, your experience may include much more urban stop-and-go. Problems: all outbacks have troubles with automatic temp heating systems, in my experience. Seats have too little thigh support. But, the 4cyl took me and 3 bigger passengers to the Big Horns with no problem; lots of available power. The back seat passengers liked the size of the 2004 better than 2008. I would buy another, but they've changed the Outback, for the worse I think.
Purchased a new car
Uses car for N/A
Does recommend this car
---
a Great Car!@
by Hnycrkboy from Iowa & Wsconsin | March 8, 2011
My Outback is a great car! It gets me through snow and ice very well - providing the ability to get around I need in Wisconsin winters. It is a great confidence booster. I am awaiting the coming kayaking season to strap our boats on top and head out for Lake Superior. Four lane highways or logging roads - it will handle them all! I am very very pleased!
Purchased a new car
Uses car for Just getting around
Does recommend this car
---
Very Satisfied with my Subaru Outback
by Driving 30,000/year from Oxford, PA | February 26, 2011
2008 design so snazzy. Had to search around some to find a manual transmission. But glad I did, esp. in winter snow and ice a useful adjunct to all-wheel drive. Wagon handles beautifully, just parallel-parked it in tight, city parking spot perfectly on first attempt. Provides a smooth, comfortable ride.
Purchased a new car
Uses car for Commuting
Does recommend this car
---
best overall car
by ex audi driver from bend OR | September 5, 2010
had my subi outback for over 4 months and I can say this is the best car I've owend. I love everything about it-Ground clearance, interior space ,AWD trans.,gas mileage.
Purchased a new car
Uses car for Outdoor sports (hiking, cycling, etc.)
Does recommend this car
---
People Who Viewed this Car Also Viewed
Select up to three models to compare with the 2008 Subaru Outback.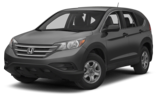 2013 Honda CR-V
Asking Price Range
$15,111–$24,027
Compare
2014 Volkswagen Jetta Hybrid
Asking Price Range
$14,181–$22,909
Compare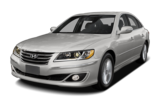 2011 Hyundai Azera
Asking Price Range
$8,527–$16,351
Compare
2013 Subaru Forester
Asking Price Range
$13,255–$23,723
Compare
2008 Toyota Camry Hybrid
Asking Price Range
$5,064–$12,924
Compare
Featured Services for this Subaru Outback