Average Ratings
---
54 out of 61 people recommended this car.
---
So Far, So Good
by First Subaru from Emory, VA | July 17, 2015
I've wanted a Subaru for a while, so when it was time to get another vehicle, this was at the top of my list. Since Subaru stopped putting manual transmissions in the Outback with the 2015 model, I went with the 2014. Hand shifters are nothing like driving a real manual, nothing. I was extremely disappointed Subaru went this route. Anyway, the 2014 has been great so far. I went with the 2.5i Premium with a manual transmission. Driving is, dare I say, fun. No more setting like a Zombie just steering and pushing the gas/brake. This is much more involved.. you drive the car, not just sit there. If you like manuals, you know exactly what I mean. Gas mileage has been excellent 26-31 mpg so far. Added a trailer hitch, and it has little problem pulling a load, even with a 4 cylinder engine. I was a little surprised. Only complaint is that I don't have a sunroof, it gets extremely hot in the vehicle so I'm buying some side window deflectors so I can vent the vehicle when it's park. Interior could be a little better, but it has all I need. Just looks a little plain. Ride is smooth and ground clearance is excellent. Can't wait to drive this in bad weather!
Purchased a new car
Uses car for Commuting
Does recommend this car
---
Subaru 2014 Outback limited Our 2nd Subaru
by Italian gardner from California | June 3, 2015
This is the 3rd Subaru in the family. They are excellent vehicles. We just drove our 2007 back east (3300 miles). No problems. The 2014 is shaping up as reliable as the 2007. we will take the '14 back east next year-looking fwd to the trip!
Purchased a new car
Uses car for Having fun
Does recommend this car
---
Amazing vehicle with awesome capability - 18,500mi
by Rocky Mountain Subie Owner from Arvada, CO | January 12, 2015
I bought my 2014 Outback Premium 6MT in May of 2014, and it has served me very well thus far. I will start with the "bad" parts first: - Ride can be a little rough if you are on a badly paved road, but this is to be expected with a chassis and suspension designed for use off road. - Standard tires (Continental All Seasons) leave something to be desired, but that is easily remedied. Now for the good: - Performance: For a car that weights nearly 4000 lbs, the 174hp/176lb/ft of torque engine is quite peppy. Mated with the 6 speed manual transmission, this thing will carve up mountain roads of varying terrain composition. I never feel like I have needed "a little more push." - Economy: In the city, I have been averaging about 26mpg. Highway has been 31.5mpg. Worse I have gotten was 19mpg (heavy snow, bad traffic, and very cold). Best was 35mpg. - Styling: Aggressive front fascia with good body lines. Large fog lamps a major plus. Projector lamps give excellent nighttime visibility. - Practicality: This is the definition of this vehicle. With 31+ cu. ft. of cargo behind the back seats, the car is already amazingly spacious. Fold the seats down and you can run with 71+ cu. ft. of storage. Good on fuel, so you can go further with whatever you do. The special adjustable roof rack system is fantastic as well, allowing easy use and stowing of the crossbars when not in use (just fold them away) which can be done in just a couple of minutes. - Comfort: I spend many hours a day in my Outback, and I am never in pain or tired from driving this car. It has been amazing on roadtrips and while camping, as you can easily sleep in the back trunk area with seats down (I am 6' 4"). As stated earlier, ride comfort may be somewhat rough on potholed roads, there isn't much vertical jolting, and the car will smooth out most bumps in the road. - Off-road Capability: For being a family wagon, this vehicle does exceptionally well. Most obstacles can be cleared by just simply driving over them with the 9" of ground clearance. If you have to lift a wheel, the Outback will keep the car moving foward with little to no wheel spin. Best road I have taken my Outback on was that of Mt. Sherman. I drove it all the way up to the upper parking area (roughly 11,000 ft), where rocks are averaging about 8" across. The car handled it like a champ with 24 gallons of water and a weekend of camping gear in the back. - Reliability: Never gotten me stuck or made me feel unsafe. Oil changes are every 7500 miles. Oil might be a little more difficult to find, as it uses 0W-20, but it is available. Very little oil usage to be reported (as all engines use a little, even brand new cars). - Handling: No qualms here. The Subaru Vehicle Dynamics control helps keep the car moving in a straight line with a clever use of brake and gas. ABS is standard and works superbly. The Traction Control can be turned off, which just allows for extra wheelspin to get the into those fun powerslides in the snow or when you need to keep wheels spinning in off road situations (if it is on, the engine power will be reduced to prevent the wheelspin, even with your foot planted). Overall: I cannot say enough good about this car. I had a 2001 Outback before it, and the 2014 definitely lives up to the Outback name created then, and then some. I look forward to many, many more miles with this vehicle.
Purchased a new car
Uses car for Commuting
Does recommend this car
---
Great Practical Car!!!
by Happy Lady from Tobyhanna, Pa. | January 2, 2015
I bought my car in February 2014. First off i have to say it is very comfortable. I have a sciatic nerve and if a car seat isn't comfortable it gets bad. I haven't had any problems with it while driving my car and I sometimes drive for 2-4 hours at once. I have a 3.6R limited. It has heated front seats, sunroof, leather and remote start. I like the roof rails too. They are even practical they go long ways when not needed and when needed the unlock and go across the roof.I don't have a lot of extras in it. I didn't want the navigation. I felt my cell phone updates quicker and I already had a portable navigation. When going up mountain hills it does really good. Handles the turns well too. Had eight inches of snow at Thanksgiving and the car handled great. Gas mileage isn't that great but it is an all wheel drive. I was looking at big suv's and the gas on the subaru is a couple of miles better in all areas. I have children and four dogs. Even though the big suv's give more space, I like the handling and comfort and pick up in my subaru. At times I can feel some rough spots but all in all the subaru is a winner to me hands down.It is one of the most practical cars i have ever owned and I Love vehicles :)
Purchased a new car
Uses car for Transporting family
Does recommend this car
---
Love it!
by texasgirl from Dallas | December 6, 2014
I traded in a 2004 5-speed Honda Accord which I bought new and loved that car, but got tired of shifting. I had noticed the Outback around town and wanted to trade for an SUV. I LOVE this car. It gets better gas mileage than my Accord -- 30 in town and 35 on the highway. It's quiet and drives like a dream. I do wish it would have come with a compass and backup camera, but can live without it. So far I've been very impressed and would recommend one in a heartbeat.
Purchased a new car
Uses car for Work
Does recommend this car
---
Disappointed
by Dewarsdad from Trenton, NJ | October 10, 2014
First the good points. Very good gas mileage (28-29)overall. Comfortable care to drive and plenty of room for all our needs. Now the shortcomings: Engine noise and road noise for the type of vehicle excessive. My Toyota Tacoma is way quieter, both 4cyls engines. The ride is not as good either, very clunky on other than smooth roads. The interior controls are "small" and look like they belong on a lawn tractor. The display screen is very small and not very impressive. The blue tooth function is also lacking, no feature for downloading contacts, etc. Rear door is heavy with no assist mechanism unless you go to an upgraded package and mine is called "premium"? Had planned on keeping this vehicle a long time but after 3 months of use, a couple of years will be enough. This is my first Subaru and I am not very impressed.
Purchased a new car
Uses car for Just getting around
Does not recommend this car
---
2014 Outback
by Trap from Montana | October 4, 2014
Just bought my first one. Enjoy the feel of the ride, Plenty of power through the Rockies, Quiet ride on the highway, Roomy with everything placed just right, and overall great fuel economy. Pretty much kinda hits the spot minus a few creature comforts we would of liked to have but can live without. Nice vehicle.
Purchased a new car
Uses car for Commuting
Does recommend this car
---
Nicest car I've ever owned!
by Berrywoman from Allen, TX | September 29, 2014
This car is just great! Great ride and luxury feel. Right now getting 27 mpg and hope it will improve as time goes on. Very happy with the vehicle and it is very versatile!
Purchased a new car
Uses car for Commuting
Does recommend this car
---
Taken one the road
by 1st. One from Branson, MO | September 19, 2014
I just bought my 1st Subaru in May. We took it on a 7100 plus mile trip out west. The MPG ended up at 31.8. That was up mountains and down, through canyons, freeway and lots of city driving. I was very impressed. There are a couple of creature comfort features I would have like, Windows you could roll up and down when you first turn the car off, a compass in the mirror (one would think with leather, moon roof, heated seats a compass would be there). The car has been a joy to drive, I would of liked a little more passing power but the MPG more than makes up for that, It is now Sept I have 12000 plus miles on the car and would by another one,
Purchased a new car
Uses car for Just getting around
Does recommend this car
---
arthur
by maz from swampscott MA. | September 8, 2014
runs very smoothly both mechanically and over different road condition. plenty off room for passengers and runs fairly quiet for a wagon.
Purchased a new car
Uses car for Just getting around
Does recommend this car
---
People Who Viewed this Car Also Viewed
Select up to three models to compare with the 2014 Subaru Outback.
2015 Subaru WRX
Starting MSRP
$26,295–$29,995
Compare
2016 Mazda CX-5
Starting MSRP
$21,795–$29,870
Compare
2016 Honda Pilot
Starting MSRP
$30,145–$46,570
Compare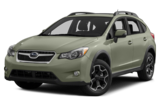 2014 Subaru XV Crosstrek
Asking Price Range
$17,990–$26,426
Compare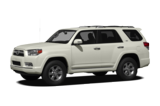 2012 Toyota 4Runner
Asking Price Range
$22,664–$36,132
Compare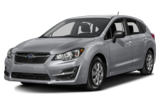 2016 Subaru Impreza
Starting MSRP
$18,295–$23,595
Compare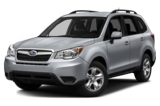 2014 Subaru Forester
Asking Price Range
$15,232–$28,308
Compare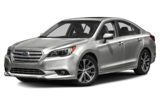 2015 Subaru Legacy
Starting MSRP
$21,695–$29,595
Compare
2014 Toyota Highlander
Asking Price Range
$24,410–$40,902
Compare
Featured Services for this Subaru Outback