Average Ratings
---
24 out of 31 people recommended this car.
---
Not so lucky in Love
by Just Josh from Clearwater Florida | February 11, 2016
i wanted a reliable car, that did not happen. In 8000 miles the dash has lite up twice like a Christmas Tree. Early one morning I caught the car ticking in the garage. It was not turned on. The dealer blamed an aftermarket oil filter but could not diagnosis the ticking. As you know, if it does not happen in front of them, it did not happen. I have been told there is a known issue with the 2.0 engines. I don't have good details but it involves the cam shaft and variable timing. It has not been fixed, but the band-aid was an $80 Subaru oil change. We are waiting to see if the lights come on a 3rd time. Oh the anticipation! I do like the style, and comfort. The back seat is spacious and that is a plus. I can't see the instrument lights because they are at the top of the dash and the steering wheel blocks. I get about 27 MPH city but the gas station I use various the mileage. Circle K I get 24, Citgo I get 27. I bought it specifically for the reliability, color orange and AWD.
Purchased a new car
Uses car for Just getting around
Does not recommend this car
---
Flawed but decent
by tonyp from Waterbury, CT | June 10, 2015
I owned a few different car including cheap cars like kia and hyundai. I also owned a couple subaru outbacks throughout the years. I leased the Crosstrek because I liked the look of the vehicle and how it handled during the test drive but over the last year and a half I found flaws. There is a lot of road noise but I find that to be the tires causing it because you hear little of anything else from outside. The windshield is defective as well. I noticed distortion and found that it is very easily chipped. Also to get it replaced there is a three month wait because the manufacture cant keep up with the demand. The paint is easily scratched and chipped. The blue tooth mic location is bad and picks up alot of the road noise that the person you are talking to will hear. Last gas mileage is was not what was avertised. First 6 months I averaged 14-19mpg. Figuring there might be a break in period I let it go. Im at 15k miles and still only avg 20-25 how ever I find a major contributer to the issue is compressor on the ac unit. When not running the ac I avg 29 highway, this is all pen and paper not the dash desplay. Of all the vehicles i have owned never has one dropped the mileage so drastically using the AC. Other issues I found are the navigation system, which they recently updated the software on still needs work. It really isnt user friendly. BT connection to phone is slow to connect and disconnect or swap connections between phones. Sometimes the gps has a fit and wont update in time, but at least it stopped trying to get me to turn the wrong way down one way roads. Pros Its Stylish and comfortable. Handling is great
Purchased a new car
Uses car for Work
Does not recommend this car
---
Great Car - but has high oil consumption problem??
by Joe from Laval from Laval Quebec | April 7, 2015
Generally very satisfied with my 2013 XV Crosstreck. BUT noticed that I had to add a liter of oil in between every oil change. Manual states that up to one liter per 2000 km is normal???? this looks very high to me. Engine oil light comes about 1000 km after oil change....you have to make sure the dealer has added enough oil to fill the engine to the high level mark on the dip stick. Doing an oil consumption test with the dealer now; and looks like will need replacement of the poiston rings ......
Purchased a new car
Uses car for Just getting around
Does not recommend this car
---
1st Subaru
by hiker biker kayaker from Seattle, WA | January 10, 2015
So perhaps I'm not the most qualified person to review cars as I haven't owned many.. well this is my second and I kept the last one 18 years, but so far I love this car. I can't say I've found any of the negative reviews to be true. As far as I can tell this car has plenty of power for any normal uses of a car… Yeah, it's not a sports car, but why should you expect it to be? and unless you are racing when do you actually need or even get to accelerate from 0-60 in 3 seconds… This car does just fine getting up to merging speed on highway on ramps and that's even babying the brand new engine. I've yet to really put the pedal down and still have no complaints. I've found it to be a good smooth climber, unlike my old car which had some weird transmission quirks at certain grades. As far as cabin and road noise goes - it's not silent, but both my husband and I agree that driving a super quiet car is unnerving - where's the road and what are my tires doing! but it's not terribly loud either, so I'm happy there. As far as I'm concerned it's perfect for me. I wanted a small car (no kids, no dogs), with good mileage that wouldn't take up a ton of space at the curb (no driveway either), that would still be capable on forest service roads and in the snow where it's not necessarily plowed. This car takes to that like a 6 year old in snow boots. Yeah, he won't out sprint Ussain Bolt or carry as much as a pack horse, but he sure eats a lot less and takes up less space than either of them and who can run that fast in a crowded downtown anyway? We have been having a very low snow winter so far… but I have managed to find some ice covered forest service roads to climb around on. It's gone up and down so well you wouldn't even know the ice was there, granted I'm not a crazy driver, but I've only seen the traction control even come on once. As far as gas mileage goes, so far mine has been great, though I'll admit I haven't put much through it yet. I seem to be getting around 31 mpg combined, which sound pretty good to me - and that's even driving up mountains. That may go down a bit once we get the rack on it, but probably only a little. The interior is nice and rugged and most everything is where my fingers expect it to be. The drivers seat fits and comfortably adjusts for both myself at 5' even and my husband at 6'4" with no problems. There's more gadgets in there than I'm used to… (my old car was a 97!) but I'm figuring them out. I really like the radio controls on the steering wheel and I'm not sure I'd be happy without the backup cam. The car, though small, is taller than I'm accustomed to and the rear window is not huge, so looking back is much less effective. The side mirrors are big and give you a great view. I haven't had it long enough to really comment on the reliability.. but it wouldn't let me go without a rating. There's been no new car quirks - no odd rattles or loose parts or things that don't work quite right.
Purchased a new car
Uses car for Outdoor sports (hiking, cycling, etc.)
Does recommend this car
---
The Crosstrek is a Win!
by KB from Baltimore, MD | November 16, 2014
This is my first Subaru. I really had narrowed it down to the Crosstrek and a close competitor. I test drove both and decided on the Subaru. The Crosstrek has quickly become one of my favorite driving experiences. It has great acceleration for a car in it's class and gets top ratings for safety. The interior is basic but comfortable and everything is easy to reach. A lot of people complain about road noise with this car... I have no complaints. It has significantly less road noise than others in its class and according to my wife, significantly less than many rental cars she drives. Being an all wheel drive is a plus for our winter season and the roof rack and rear mount bike racks are great add on items for anyone as active as I am. It hauls our kayaks, paddleboards and bikes no problem. I say this car is a big winner!
Purchased a new car
Uses car for Just getting around
Does recommend this car
---
I love my new Crosstrek!
by Loyal Subaru Owner from Colorado | November 10, 2014
I just bought brand new Subaru Crosstrek. I have owned Subarus for over 30 years. I loved my Outback, but this new Limited Crosstrek is out shining all others. It is rated very high on safety. It is stylish. The leather interior is elegant yet the car is sporty. It handles city, mountain, and a variety of road conditions that our Colorado weather creates. Bob Tartler at Shortline Subaru listened to me, worked with me over many weeks and got me the car I wanted. Before buying, I compared the Crosstrek to many other cars and it came out on top in every area: safety, price, style, AWD, and extras feathers. I remain a very happy Subaru owner.
Purchased a new car
Uses car for Just getting around
Does recommend this car
---
First Subaru
by Subaru driver from Texas | October 19, 2014
Love my Subaru Crosstrek. Fun car to drive, great mileage. Had oil changed at a quick lube, they were so impressed. Said all car makers should take after Subaru's ease of doing an oil change..
Purchased a new car
Uses car for Just getting around
Does recommend this car
---
Forester is the better buy
by twowheelsdown2002 from Tucson | October 4, 2014
I test drove this car after having a Hyundai Accent hatchback and needing more room for camping gear, more ground clearance, and all wheel drive. I compared it to the Forester, and just did not see the value in this in comparison. This is the same price as the Forester. It has way, way, less storage than the Forester, and less horsepower and torque for when you are loaded down with camping gear. And just slightly better mpg. I went with the Forester instead, and absolutely love it! Handles like my little hatchback, but eats up rough dirt roads, and I am getting 30mpg back in forth to work in mixture of city/hwy driving.
Purchased a new car
Uses car for N/A
Does recommend this car
---
Sharp Looking Vehicle With Five Star Power
by Gimo from West Springfield, MA | September 22, 2014
Love driving my new 2014 Subaru XV Crosstrek Limited. It is a very smooth ride and it handles the road well in wet weather. Additionally, highway driving provides ample power. Look forward to the AWD during the winter months. The interior is plush: heated leather seats, leather-wrapped steering wheel, high end electronics with navigation & rear-vision camera. The exterior is sharp, sharp, sharp in its appearance. I couldn't have asked for more in a motor vehicle!!! Many thanks to Keith Goldsmith @ Bertera Subaru in W. Springfield, MA for helping me find the perfect vehicle! I look forward to many years of safe, fun driving!
Purchased a new car
Uses car for Commuting
Does recommend this car
---
Hight startup RPMs resulting in damaged engine
by SubXV4Cyl2014 from Northeast | September 21, 2014
I own a 3+ week old XV Crosstrek. I had noticed an anusually high rpm but thought it was because it was new. About a week ago along with the high rpms the engine has been making a horrid sound like the valve train, pistons or other internals are rattleling very very loudly. I have heard this sound before coming from an engine with 100k+ miles on it, never from a new engine. I've read in some forums the high rpms is do to the fact that it is an pzev but like I said this sound can only be from an engine that's worn out due to poor lubrication as it is the case when an engine is first started. Sustained 2000+ rpms on cold starts! Great car otherwise but with a damaged engine anything else makes litle difference. I'm very dissapointed.
Purchased a new car
Uses car for Commuting
Does not recommend this car
---
People Who Viewed this Car Also Viewed
Select up to three models to compare with the 2014 Subaru XV Crosstrek.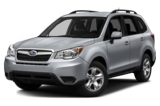 2015 Subaru Forester
Starting MSRP
$22,195–$33,095
Compare
2017 Subaru Outback
Starting MSRP
$25,645–$38,195
Compare
2013 Scion xB
Asking Price Range
$10,727–$17,287
Compare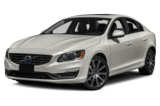 2014 Volvo S60
Asking Price Range
$17,402–$29,350
Compare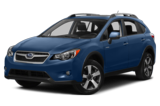 2015 Subaru XV Crosstrek Hybrid
Starting MSRP
$25,995–$29,295
Compare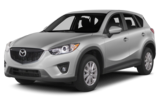 2013 Mazda CX-5
Asking Price Range
$12,736–$23,168
Compare
2014 Subaru Impreza
Asking Price Range
$13,102–$22,930
Compare
2013 Jeep Wrangler
Asking Price Range
$19,756–$33,040
Compare
2015 Subaru Legacy
Starting MSRP
$21,695–$29,595
Compare
Featured Services for this Subaru XV Crosstrek