Average Ratings
---
8 out of 10 people recommended this car.
---
If You Test drive It, You'll Buy It!
by Glad I Bought It! from Los Angeles, CA. | April 6, 2014
This is the absolute best car I've ever driven!!! Tesla Motors has introduced us to the future!! So glad I bought one!!!
Purchased a new car
Uses car for Just getting around
Does recommend this car
---
Most stunning, efficient, and wonderful car ever!
by Tesla Pilot from Hurst, TX | November 27, 2013
Simply too many superlatives to count them all, but let's try: FAST, roomy, comfortable, beyond efficient, gets better every few weeks JUST SITTING IN THE GARAGE due to Tesla's over the air updates, safe, valet customer support, etc. Consumer Reports hit the nail on the head when they ranked it at 99/100, but since then it's only gotten better with MORE free Tesla Supercharger stations around the US and Europe as well. We may even buy a second one to replace our last BMW, an "old" 2011 that still dumps carbon into the atmosphere which places future generations at terrible risk. Frankly, buying a Tesla Model S is the moral, ethical choice by so many measures. The fact that it is simply an outstanding car is just icing on the cake!
Purchased a new car
Uses car for Commuting
Does recommend this car
---
Conceptually sounds produce?
by CheckPlease from Fremont, CA | July 14, 2013
Apart from drive train technology, here is why I am wondering about the product strategy of the Model S (it looks like it is conceptually flawed): 1. It is laid out like a Grand Tourer (GT) but lacks convenience on long trips by means of limited range/the need for recharging. 1a. Even if there is a charging network, you still have to stop and do the charging (or swap a battery and pay about the same as a full tank of gas w/ about half the range or less of tank of gas). 2. It is most useful on shorter/daily trips, but seems kind of big/too large for zipping around town, or to find a good parking spot 3. It is sporty, but not a sports car, it is a sedan, possibly well made, but still a sedan 4. I think it might be used best to replace a minivan for hauling groceries, and kids back and forth from school to soccer practice, etc. That might be a preferred application. 5. It could also work well as toy for the rich/novelty for people who like that. 6. When considering battery replacement cost, I am not sure how much that is, but say $10k after 100k miles, that adds to depreciation at a rate of 10 cents per mile. Together w/ the electricity bill adding another few cents per mile, the cost advantage seems diminished. 7. You think about charging every time you remove the plug, just like your iPhone. Say, it takes 10 seconds to plug it in at night, and another 10 seconds to unplug in the morning, that amounts to 3 minutes a week: so at least that should be taken into account when comparing to a fill up at the gas station. Plus the mental effort/distraction that it causes: don't forget to plug it in, don't forget to take the plug out... and if you do make a mistake about that, it could derail your schedule, possibly. How confining is that? I mean, at that price point, I don't want to think about these things. I want to think about whether to turn on the seat heater or the back massage, but not about whether I can make it there in discomfort, or not make a distance in style, or how to optimize a recharge: products should make your life easier/better, and not hog your time. That is also a cost, and a big one. The other things I do not appreciate about this specific car, but not specific to electric drive trains, are (1) the electrical power steering does not give me good feedback (you feel disconnected), (2) the dash board in front of you could be a bit larger, the screen in the center could be a bit smaller, (3) the window sill is too far away in order to rest your left arm comfortably and steer. Another aspect that has to do w/ electrical drive but is probably only because we are not used to it: the torque curve remains flat. So while you might expect an increase in torque as the car picks up, like in a conventional vehicle, it doesn't, or may-be drops a bit. I mean, overall the torque is enormous at all speeds, but I kept wondering what I am missing. As I said, it is most likely something to get used to, but an observation.
Purchased a new car
Uses car for N/A
Does not recommend this car
---
Liquid Torque
by Smitten with Tesla from Chappaqua, NY | March 11, 2013
I got my Tesla Model S about 6 weeks ago after waiting almost 2 years. It was worth the wait. I love the silky smooth, silent, effortless torque. This cars flies and it does it with such calm grace that it is ethereal. You simply feel yourself pushed back in the seat. The numbers on the speedometer don't quite seem real, it is so quiet and smooth. The car has been perfect, no quality issues, and the handling is very sure footed. I keep looking for excuses to go out and drive. The powertrain, handling, and braking are all outstanding. Then to top it off, the touchscreen and electronic controls are a generation ahead of anything else on the market. As far as range, this car works for me about 360 out of 365 days per year, and boy is it a thrill to drive. Even after paying for the electricity to fuel it, I am saving $350 per month on gas. Once every few months, when we go on a long trip, we will take my wife's dated internal combustion car so that we can go for a few hundred miles with quick refills of gas. If the battery pack lasts for 10 years (it is under warranty for the first 8 of those years) then I will have saved about 40k on fuel and repairs, basically making the car quite cheap to own for such a luxury performance vehicle. Time will tell, and in the meantime, I am having a complete blast driving it.
Purchased a new car
Uses car for Just getting around
Does recommend this car
---
Tesla Model S
by Milen from Denver, CO | February 9, 2013
This is the best luxury sedan available in the world. Performance and interior are stunning. The software gives you the opportunity to get new features after you have it for awhile, non possible with any other car out there. And last but not least this vehicle promote US energy Independence, it is good for the environment and support US manufacturing.
Purchased a new car
Uses car for Commuting
Does recommend this car
---
Most amazing car ever
by rd2 from San Francisco | January 4, 2013
Incredibly elegant, plenty of storage space, shockingly fast and smooth, handles like a sports car - or if you want, like a cadillac - it's up to you. Forever renewed with over-the-air software updates that add new features to your car and your driving experience. Incredible. Free charging for life at the soon-to-be nationwide Tesla superchargers. And I am now saving $3200 PER YEAR by not buying gas. Folks, this is the future of transportation. Get on board.
Purchased a new car
Uses car for Commuting
Does recommend this car
---
Game Changer!!
by Miami Tesla Owner from Miami, FL | January 4, 2013
I got my Tesla Model S on Xmas Eve and have loved every minute of it. The handling is amazing and my last car was a BMW 750iL. The acceleration is incredible and makes people feel like they are in a roller coaster when I floor it. The screen is really cool and I love that Tesla continues to send updates with new features. Many people have stopped me while I am parked and asked if this was the new Tesla and that it looks so cool. Haven't had an issue with the range but I don't plan on taking it on long trips. It's also nice to drive a car that is completely silent. The other features that weren't in the Cars.com review that I have in my car is the voice recognition which works pretty well and searches Google for points of interest. I already have a deposit on the Model X for my wife which comes out next year. I have given a bunch of test drives to friends and every person says it's amazing. Go test drive one if you have a Tesla store in your city even if you aren't going to buy one. It's fun just to see what every car should be like in the future.
Purchased a new car
Uses car for Just getting around
Does recommend this car
---
Jaguar less trouble
by crabby from new york | December 25, 2012
My girlfriend got one of these after a Jaguar xk8. should have bought another jag. Its like driving a mitsubishi galant. There are some problems, but if you can afford it why not. Just dont buy into the hype.
Purchased a new car
Uses car for Just getting around
Does not recommend this car
---
Don't wait. get your order in now.
by Jose from Hartford, CT | November 26, 2012
Happy Motoring every day. What is a gas station? Cheap to run. easy to charge. Workplace provides a plug-in station.
Purchased a new car
Uses car for Commuting
Does recommend this car
---
EV Revolution in 2012!
by California Dude from Northern California | October 4, 2012
Tesla Model S is the first luxury EV that goes 250+ miles on a charge and with Tesla's revolutionary "Supercharger" technology - all owners of Model S can charge their cars for free - using solar energy! Tesla Model S drives & handles like no other machine , even better than BMW or Mercedes. Tesla created a revolutionary EV that is worth every penny! Love it and highly recommend!
Purchased a new car
Uses car for Having fun
Does recommend this car
---
People Who Viewed this Car Also Viewed
Select up to three models to compare with the 2012 Tesla Model S.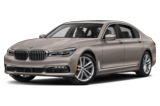 2016 BMW 750
Starting MSRP
$94,400–$97,400
Compare
2013 BMW 740
Asking Price Range
$30,277–$47,289
Compare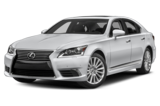 2015 Lexus LS 460
Starting MSRP
$72,520–$87,500
Compare
2014 Audi A8
Asking Price Range
$32,418–$65,558
Compare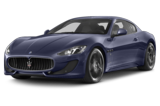 2015 Maserati GranTurismo
Starting MSRP
$132,825–$182,009
Compare
2016 Maserati Ghibli
Starting MSRP
$70,600–$78,550
Compare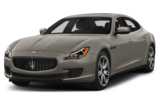 2014 Maserati Quattroporte
Asking Price Range
$50,067–$83,715
Compare
Featured Services for this Tesla Model S