Average Ratings
---
17 out of 17 people recommended this car.
---
Great vehicle
by NO more gas! from Lexington, KY | September 19, 2016
Have owned/driven Mercedes, Lexus, BMW, and Audi models over the years. The Tesla is equal to all of the above, but exceeds in technology, and the presentation (ease of access...no buttons) to the technology'. I prefer leaders in the field, rather than those companies who try to catch the innovators. Would highly recommend to prospective buyers!
Purchased a new car
Uses car for Transporting family
Does recommend this car
---
Fantastic vehicle
by Tesla Fan from DC metro | May 17, 2016
I purchased this car 3 months ago. Prior to this car I was a die hard BMW enthusiast as I believe they have the best gas-powered performance sedan made. I expected to purchase another one. I had an interest in the Tesla, as I had heard it had good performance and with young children at home going electric to help the environment seemed honorable. Now - once I test drove this car - I bought it on the spot! It has more power, very comparable handling and braking, and hands down the most convenient and powerful technology i have ever seen in a car. Oh, and it is nice to not pay for gas!
Purchased a new car
Uses car for Commuting
Does recommend this car
---
The perfect car
by TeslaOwner from Boulder Colorado | April 23, 2015
I've owned a Tesla Model S-85 for nearly two years and there is simply nothing like it on the road. It is truly the most perfect driving experience you can imagine. The acceleration is astonishing, so smooth and fast that people always gasp the first time they experience it. And I have the base S-85, not the performance model. But for me the biggest thrill is knowing that this fast, flawless electric car is powered by the solar panels on our roof, and so is carbon free on top of being all around amazing.
Purchased a new car
Uses car for Commuting
Does recommend this car
---
What more could anybody want?
by battery car guy from Tennessee | May 9, 2014
Except maybe a less expensive price tag. The effort by Tesla went into making this car the best driving experience in the world, and they succeeded in their goal. There are some who gripe about the relatively spartan Bauhaus interior but Tesla spent their money where it counts, acceleration, complete absence of NHV, great handling, smoothness etc. Until you drive one you won't fully understand the difference between ICE cars and an all electric car.The Tesla is just better at almost everything. I've only had mine for a couple of months but the car was delivered defect free. It is by far the best car I've ever owned, worth the money. ICE cars in it's class are just pimped up versions of cheaper models, lots of gadgets and leather but don't drive any better than an Accord. The Tesla has user satisfaction rates in the high 90's vs mid 60's for competitors.
Purchased a new car
Uses car for Just getting around
Does recommend this car
---
Best Car Ever Made!
by Supercar Enthusiast from Denver, CO | April 19, 2014
My Dark Blue Metallic Tesla Model S P85+ is by far the best car I have ever owned and will ever own. I got mine fully loaded with every conceivable option there is because I will NEVER sell this car! This is the most reliable car with all the bells and whistles you can ask for and most importantly, fuel efficient and environmentally friendly. I was a little uneasy about buying an all electric vehicle as my daily driver but by doing my research, watching youtube videos, and reading all the reviews on the Model S, I was sold. There were a few things that sold me on the Model S and those things were: 1) This car is environmentally friendly with no vehicle emissions, 2) If you buy a P85 model, you can fuel up for FREE at supercharger stations, 3) The center display acts as a wifi hotspot and is always connected to the internet plus going full screen with the navigation is so detailed and really helps with road trips, 4) This car is insanely fast! Instantaneous torque and 416 HP to throw around as you will, and finally 5) Almost maintenance free besides the occasional windshield wiper change, changing fluids, and the rare tire changes. If I was to own one car in the entire world for the rest of my life, the Tesla Model S would be it! If you haven't bought yourself a Tesla Model S yet, what are you waiting for! Get yourself one! You won't be sorry!
Purchased a new car
Uses car for Commuting
Does recommend this car
---
AMAZING CAR
by Joey Lovladyde from St.Charles IL | March 29, 2014
I LOVE MY GREY ON GREY ON GREY TELSA MODEL S P85+ I cant get over how amazing this car is, its fast sexy an everything I could ask for Thanks tesla ive reserved my model X Too Ill be a tesla guy I have a 2008 Roadster 2014 Tesla Model S and will have 1 more next month for my 16 year old son and ill have a model X for my wife, we have the signature for that LOVE THIS CAR
Purchased a new car
Uses car for Work
Does recommend this car
---
(almost) the best
by slim shady from alamosa,co | December 17, 2013
the telsa is a reliable car. it has a comfy itrerior and has a beautiful design. i got from alamosa, co to north platte, nebraska on one fillup. i reccomended this car to a good freind, and he bought one also. he says it also can go almost 400 miles on one charge. that is why my our cars are the almost best.
Purchased a new car
Uses car for Just getting around
Does recommend this car
---
The best car ever created
by Brian from Indianapolis, IN | December 10, 2013
I have owned a 2013 Tesla Model S 85kWh non-performance edition for over 6 months now, and I cannot recommend this car any more strongly. Our 85kWh battery can go 300 miles on a full charge with normal driving, but with a little extra car I have achieved 376 miles on a single charge. There are many skeptics out there and there is a significant political agenda against Tesla, yet they still keep winning because this car is undeniably great. The exterior styling are 10/10. The car is a huge head turner, and I receive compliments on how beautiful the car is every day. Interior is 8/10 only because they could have spiced it up a little more while still consolidating all the functions into the he 17" infotainment system. I think with an elaborate center console, the interior would be 10/10. Driving this car is heavenly, and I have driven many very very expensive luxury cars before. If you are used to cars like the Mercedes S500, Audi S8, Porsche Panamera, etc, this car will blow those out of the water. The acceleration is unlike any car you have ever driven, and I take my hat off to Tesla for creating such and revolutionary, game-changing car. Yes, these cars are limited to 300 miles on a charge (or 376 like I achieved), but you can charge it every single night at home from empty to full in 4 hours, but most nights (98% of the time), you'll never have to charge the entire 300 miles, so the charge time to refill is more like 30 minutes to 1 hour to recharge the 30-75 miles you drive in any particular day. Within two months, Tesla has doubled their SuperCharging stations across the United States and currently has 40 stations opened. By the end of 2014, they will be plastered over every major highway in this country, allowing all Tesla drivers to charge to 80% in just 20 minutes completely for FREE and 100% carbon neutral or carbon negative (they have adjoined solar fields to provide the electricity FREE of charge to the owner). So in 1 year, all owners will be able to drive across the entire US completely for free and completely carbon neutral without much, if any, wasted time charging because of their supercharging network. Research this company; they will win (they have already), and they'll continue to shame the other American car companies who have been around for nearly a century but are nearly a century behind when it comes to automotive innovation. Buy this car, or at least, go test drive one and you'll become a believer.
Purchased a new car
Uses car for Commuting
Does recommend this car
---
The future, sitting in your garage
by Pylt from Hurst, TX | November 25, 2013
The reason so many reviewers have given the Model S such glowing reviews is the driving experience is simply like nothing you've ever driven before. Seductive, slam-you-in-the-seat acceleration, all wrapped around a stunningly beautiful car with massive space and comfort. Did I mention the almost 100 eMPG, or that you're NOT dumping tons of carbon into the air or oceans? (Even better if you have solar panels on your roof, as we do from SolarCity.) Can't say enough positives about this car, as has every objective review as well. Heck, even the jaded engineers at the non-profit Consumer Reports, the folks that BUY dozens of new cars every year, can't stop gushing about theirs. Just search "Tesla Model S Consumer Reports" on YouTube and be amazed.
Purchased a new car
Uses car for Commuting
Does recommend this car
---
Amazing
by Love technology from San Diego, CA | November 23, 2013
This vehicle is just amazing. It handles like the best sport cars, has the power to accelerate quicker than my Porsche 4S and oh my that computer just is over the top. Tesla has set a whole new standard for automobiles. Yes you have to plan your trips but Tesla is making it easier every day to charge your vehicle.
Purchased a new car
Uses car for Commuting
Does recommend this car
---
People Who Viewed this Car Also Viewed
Select up to three models to compare with the 2013 Tesla Model S.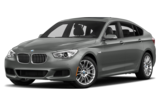 2015 BMW 550 Gran Turismo
Starting MSRP
$69,100–$71,400
Compare
2015 BMW 528
Starting MSRP
$49,950–$52,250
Compare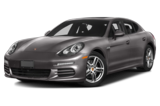 2014 Porsche Panamera
Asking Price Range
$23,242–$132,114
Compare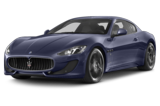 2017 Maserati GranTurismo
Starting MSRP
$132,825–$182,009
Compare
2017 Maserati Ghibli
Starting MSRP
$71,600–$79,700
Compare
2016 Mercedes-Benz S-Class
Starting MSRP
$95,650–$189,350
Compare
2015 Lexus GS 350
Starting MSRP
$48,600–$57,330
Compare
Featured Services for this Tesla Model S