Average Ratings
---
18 out of 18 people recommended this car.
---
Bext car I have veer owned!
by SteveW from San Antonio, Tx | January 25, 2016
Since I work for a major airlines, I began a nationwide search for the best possible price on a late model Avalon Hybrid. The current iteration was first created as a 2013 model. After test driving several new cars like the Honda Civic & Accord, Nissan Altima, & Toyota Camry, I soon realized the best dollar value is to buy a late model used car where the original owner takes the big depreciation hit. This allowed me to shop up for a better car and so I did. FYI, of all the new cars I tested, the 2016 Honda Civic is the best by far and was chosen North American Car of the Year for good reasons. This is probably the most prestigious award a new car can receive as hundreds of journalists are involved, not just a small group from a single magazine. So I found a 2014 Avalon Hybrid limited with every option for several thousand dollars below the blue book retail and about half the price of a 2016 Avalon with the same level of equipment at a new car Dealer in Midland, Tx . So I called my credit union to arrange financing over the phone and the internet at a very good 1.9%. I financed the sales tax, license, title, tags and all fees for less than $25,000. My girlfriend and I flew to Midland the next day and were picked by the salesman, Jesus. I must say this was the very best car buying experience I have ever had in my 63 years. Jesus fed us Burges and Hot dogs and we then signed a few more papers. I received copies of each and then Jesus paired our phones, entered my home address into the nav unit, and showed us how to operate most of the controls. I thought I was buying a Limited with no options until I saw the rear spoiler. Then, as I was driving away and set the cruise, the car braked on it's own, because I was getting too close to another driver. It was then that I knew I had the deal of a lifetime. This car had every option available. Please note, the 18 inch wheels are not offered as an option on the hybrid and for good reason. After waxing the optional pearl white paint and detailing the interior and engine compartment, this Toyota really shined, inside and out. Of course, everything works well and with great precision. One reviewer remarked that the Avalon wasn't as luxurious as the higher priced Cadillacs. This may very well be true, but Cadillacs don't have the resale value, reliability, durability, lower maintenance & ownership costs, much less the outstanding fuel economy of this Toyota. When most people search for used cars, they think of Honda, Toyota, Lexus, and cars that endure, cars that give trouble free performance over a long period of time. Cadillac has never been able to live up to these most important values. Finally, you have peace of mind in this Avalon, knowing that it will not break down and leave you stranded, like so many other cars can and will do. So, please keep your overpriced Cadillacs. I will take the trustworthy and efficiently engineered Avalon every time.
Purchased a new car
Uses car for Commuting
Does recommend this car
---
Great car, great value, not quite a Cadillac!
by Former Cadillac owner from Niagara Falls, NY | December 2, 2015
Bought my Avalon Hybrid Limited in May 2015, loved the color, dark crimson mica or something like that with the electronic package. Car drives fantastic, handles well, great mileage 37-38 on a long trip thought hills and avg speed 75. Seats are very comfortable, lots of leg room, head room, quiet ride. Had a Cadillac before and liked the remote opener which set the car up for me or my wife depending on which remote was used. I have to press the one or two button to get my presets for mirrors and seat. Outside temp indicator is a very small number on the right side of the center panel, hardly readable, but I have two indicators as to which direction I'm headed. The seat heater controls are on the drivers side of the arm rest and if the passenger (my wife) needs to adjust her side, she has to knock my arm off the rest to get to the knob. The "fill gas now" alarm goes off way to early. When it said to add gas soon, I did and it only took 14.5 gallons in a 17 gallon tank. I know, picky, picky, but this is the Limited edition model and should have these small things addressed. Such a nice car and I get annoyed by these small things constantly. Braking is great, love the blind side warning, but get so used to it, that when I drive my other car without it, I get lazy! Backup camera and parking control is fantastic. Trunk on the Hybrid is a bit smaller than the regular Avalon, but is OK. Service has been great at our dealer, Only at the 6 1/2 month mark and have over 12,000 miles, (some long trips down south). Looking for a luxury car at a reasonable price, pick the Avalon. It's not a Cadillac, but then it doesn't cost like one either. (It could be just as good, with a few changes)
Purchased a new car
Uses car for Transporting family
Does recommend this car
---
Bought a 2014 Certifed Toyota Avalon Hybrid
by C.J. Julianus from Bolingbrook, IL | November 16, 2015
Great car, seriously. Every accolade is deserved. This is NOT your grandpop's Avalon either. Sleek looks, nice finishes and it performs as well as advertised. As Toyota's premium car, I'd compare it to an entry level Lexus, at a fraction of the cost. This is a full size ride that offers all the protection of a larger car, yet gets an astounding 40 MPG. The tech is well designed and it rides comfortably. Love the blind spot monitor. It's great safety feature that complements all of the other terrific safety features this car offers. The synergy drive system is completely seamless. We had a Prius prior to this car and loved it as well.
Purchased a new car
Uses car for Just getting around
Does recommend this car
---
Toyota Quality
by Car Lover from Kentucky | February 3, 2015
I did hours of research online and also test driving cars before I gladly chose this beautiful wonder. I needed a new car as my ford fusion was getting on my nerves. I considered several cars, even cars in different classes such as the Honda Accord; Chevy Malibu, Impala, and Volt; Nissan Altima and Maxima; Audi A3 and A4; BMW 3 series, and even the Mercedes Benz CLA and C-Class. I finally decided on the Toyota Avalon Hybrid Limited. Part of my decision was influenced by my friend that has a 2006 Avalon with nearly 225,000 miles on it and hasn't had to take it to the shop outside of regular maintenance. For the price, it was the best out of the competition in regards to standard features, gas mileage, performance, comfort, quality, and value. I also considered the Lexus ES350, but they seemed really similar, besides the heavier price tag. This car is amazing though. For short trips to the grocery store, I can run it in EV mode, and not use a drop of gas! Or to show off to my friends, I throw it in sport mode, and have a blast! This car is also very stable and quiet at highway speeds up to 80 mph. I haven't driven over 80 mph, so I can't say much about it past that point. Can't say anything about the longterm reliability of this specific model year yet as I only have about 6000 miles on it thus far. If I had to buy another car, I would go to this car, or even the Camry, likely hybrid, in a heart beat. And, I no longer fear gas stations. I tend to drive conservatively, and have a current lifetime gas mileage of 43.5 mpg, which is completely amazing, seeing as getting 25 mpg in my Fusion was considered good. Also, ToyotaCare prepaid maintenance is awesome, and can be used when bargaining for this beauty, hint hint.
Purchased a new car
Uses car for Commuting
Does recommend this car
---
Great Car!!!!
by chrisxpierce from Franklin Louisiana | December 30, 2014
Probably the best car, hands down, that I've ever owned! It performs, as advertised! Comfort, room & much more to love about it! Econo if you want, or rev up and go into sport mode, great power! Thanks Toyota!!
Purchased a new car
Uses car for Just getting around
Does recommend this car
---
It's a Toyota
by Jonnyaces from Brooklyn, NY | November 24, 2014
Nice overall design; smooth, quiet running; precise steering/handling; good road feel; good gas mileage (after all, it's a hybrid); upscale interior; useful controls, decent leg room and shoulder room. Not as comfortable as I was expecting over bumps, rough road, etc
Purchased a new car
Uses car for Just getting around
Does recommend this car
---
Nicest Car I have ever owned
by Driving in Luxury in DFW from Dallas/Fort Worth | October 15, 2014
I bought my first Toyota (Camry) in 1986. I have been a loyal Toyota driver since. This is my 6th Toyota in almost 30 yrs. I traded my 2012 Camry XLE Hybrid, for a 2014 Avalon Limited Hybrid. This by far and away is a smoother, quieter, and most luxurious Toyota I have ever purchased. Other than a slightly smaller trunk than the Camry, (for more leg room in the cabin), I have not one complaint. Great gas mileage, great get up and go power, when needed. Beautiful interior ,and exterior. The cockpit has everything a person wants. Mirrors are heated, and has blind spot protection. Cabin has air conditioned/ heated seats all the way around, and a great sound system. The back window curtain is a wonderful addition to keep the cabin cool, and Texas heat out. The Avalon comes off the same line as the Lexus, but a lot cheaper. I would recommend this particular vehicle to anyone. Great job Toyota.
Purchased a new car
Uses car for Just getting around
Does recommend this car
---
This is the greatest car. It does thing I'm still
by Looking Good from sacramento Ca. | September 25, 2014
Today it rained. I did not know that the wipers ajust to how much rain is on the windshield. That is so cool. I love how you can adjust the seats and set it for 2 different people. the gas milege is fantastic too.
Purchased a new car
Uses car for Having fun
Does recommend this car
---
Great car for the money, with great gas milage.
by JayP from Cumming, GA | September 18, 2014
This is a great car. It gets great gas milage. I was expecting the hybrid to be sluggish, but when sport mode is selected, this car has exceptional power. The Avalon no longer looks like a grandfathers car. It is sleek, great looking car. And how can you beat a Toyota? This is my forth, reliable cars that really hold their value. I am very happy with my purchase
Purchased a new car
Uses car for Commuting
Does recommend this car
---
Comfortable, Quiet Ride
by Nonstop Nona from Young Harris, GA | August 26, 2014
We recently purchased the Toyota Avalon Hybrid Touring after owning 2 Toyota Priuses. We loved the Prius and it's economy but wanted a more comfortable vehicle for longer trips. After 6 weeks, we're very satisfied with the performance and comfort of the Avalon. We're still learning to use some of the technology but love that the screens are so easy to read versus the Prius. We, also, appreciate the safety features especially the blind spot lights on the outside mirrors. We like the interior finish and feel it gives a feeling of luxury--also, how quiet the interior is. So far, we've been getting around 40 mpg in the mountainous area in which we live. We've driven it on 125 mile trips to Atlanta but haven't yet taken any long road trips. We look forward to many years of reliable service.
Purchased a new car
Uses car for Just getting around
Does recommend this car
---
People Who Viewed this Car Also Viewed
Select up to three models to compare with the 2014 Toyota Avalon Hybrid.
2014 Toyota Prius
Asking Price Range
$12,801–$21,257
Compare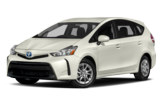 2016 Toyota Prius v
Starting MSRP
$26,675–$30,935
Compare
2014 Toyota Camry Hybrid
Asking Price Range
$13,957–$22,485
Compare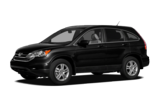 2011 Honda CR-V
Asking Price Range
$11,528–$19,968
Compare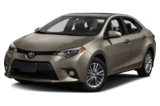 2014 Toyota Corolla
Asking Price Range
$11,180–$18,268
Compare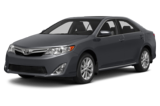 2014 Toyota Camry
Asking Price Range
$12,624–$19,984
Compare
2010 Nissan Murano
Asking Price Range
$9,987–$19,455
Compare
2013 Subaru Forester
Asking Price Range
$13,269–$23,729
Compare
2014 Toyota Avalon
Asking Price Range
$19,533–$29,633
Compare
Featured Services for this Toyota Avalon Hybrid