Average Ratings
---
15 out of 17 people recommended this car.
---
Good car, will last a long long time
by Sam from Exeter Ontario | June 17, 2015
My fiance has owned two Toyota Avalon's, a 1998 and a 2001. His 1998 had well over 300,000 kms on it. He sold it because the rear strut was broken and the power steering pump was broken. So he bought a 2001 Avalon XLS. It now has just over 300,000 kms on it and is running great. The engine is in good condition but the power steering pump is on its way out, it was never replaced the entire life of the car so I say that's pretty good. Also he has to replace two wheel bearings, still not a very big deal. The parts are decently priced for the Toyota's, front wheel bearing is $65.00 and the rear is $95.00 compared to my 07 ford fusion with was $120 for the front bearing. It is also a very comfortable car with a very modern design for its year. I love the 12v outlet in the back, great for camping and pumping up air mattresses haha. There is also no rust on the car which is amazing for being 14 years old! Over all I would say this is a very good car.
Purchased a new car
Uses car for Commuting
Does recommend this car
---
amazed
by red from McMinnville, OR | May 25, 2014
So I would like everyone to know that I got rear ended today at about 45 mph when I was at a dead stop in my 01 avalon and I am happy to say that everyone is OK and so is the avalon the other car not so much. I am very impressed with how well the avalon hel up
Purchased a new car
Uses car for Commuting
Does recommend this car
---
good car all around
by miata from belmar nj | May 22, 2014
Picked up this car with 116,000 miles in Great shape. Love the car but (LOL) check engine light came on 200 miles after I bought it. Costing $700. to fix and I hope that's it. Nice solid car. Pick one up that was well taken care of and your disapointments will be little. One important thing! I found out later is the oil sludge problem for that engine. good luck
Purchased a new car
Uses car for Just getting around
Does recommend this car
---
2001Avalon
by TJrags from Rochester, NY | March 30, 2013
This is a great car! It is comfortable, reliable and stylish. I would highly recommend it! The only problem I've found is it sits low to the ground so the bottom scrapes going in nd out of some driveways. Otherwise, we love this car!
Purchased a new car
Uses car for Transporting family
Does recommend this car
---
Very Solid Car!
by laptopfishing from delaware | January 14, 2013
The ride and comfort are the best I have ever had!! and it also gets great fuel mileage! has a large truck and parts are easy to get and afordable!
Purchased a new car
Uses car for Just getting around
Does recommend this car
---
2001 Toyota Avalon - No Surprises...
by Dawson0221 from Atlanta, GA | April 10, 2012
After shopping around several weeks, I bought a 2001 Avalon XLS with 125K miles from a private party. It has a few very minor aesthetic blemishes (a couple of scrubs on front/rear bumpers, a few really small "dings"/scratches on driver door/passenger rear quarter panel) - nothing you would not expect from a car that is 11 years old with 125K miles. Already own and have thoroughly enjoyed our 2006 Avalon Limited, which has been essentially problem-free for the first 90K miles we have driven it. Wanted a nice, dependable car to rack up 600-700 miles/week, mainly interstate, and this car fit(s) the bill to a "T". The Toyota 6-cylinder engine is plenty strong enough to put you back in your seat, but has gotten 25-29 mpg for me thus far, depending on driving conditions, load, etc. Like our 2006 model, the leather interior is very roomy (as is the huge trunk), the fully electronic, 6-way adj. driver / passenger seats very comfortable (and heated), the separate electronic, thermostat-controlled driver / passenger heating-A/C works flawlessly, the JBL stereo system loud and clear, the in-dash "information" system (time, date, compass, miles to Empty, mpg, trip computer, odometer) very useful, and the wood grain trim gives it a nice, "luxurious" look-feel. Just packed the car full and took an 800-mile round-trip vacation (myself and 3 passengers), and every ammenity that I just mentioned made the trip that much more of an "easy" drive (oh, I forgot to mention how well the steering wheel mounted Cruise Control system works)...The car ran very quiet and very smooth, and unless you looked at the odometer, one would never guess there were now nearly 130K miles on the car. If you couldn't tell, I love this car, and for the $ (I payed just below KBB "private party" price), I don't think there is a better choice one could make on a "used" car purchase.
Purchased a new car
Uses car for Commuting
Does recommend this car
---
2001 Avalon blew-off in 110K miles
by Lagey from CA | April 9, 2012
I bought a 2001 Avalon Xls with 110K on the ODO. Reading success stories of Toyota V6 Engines all around, I was very confident on the quality of Toyota built engines. The previous owner was caring towards the car and has changed timing belt at 84K and all oil changes and maintenance were done well. After driving 2K in the past 2 months, It all happened one Thursday night when I started the car, found grey cloud of smoke coming on the start and it smelled burning oil. I got cautious and checked the oil level through the dipstick. Oil level was fine. I thought it was occasional for an aging engine to smoke and I continued driving. On Friday (next day) I heard a mild cracking noise in the engine when my wife was driving. I got suspicious and pulled over and checked the oil level again. It was little less than full. To make it full, I added one quart oil and kept moving. On Saturday, when we were on the freeway, on a uphill, the car lost acceleration and though stamping the gas pedal fully, the car was lagging power in 40MPH. I could see grey smoke from my exhaust. Thanks to the truck driver who honked to let me know this. I pulled over immediately and I knew the engine dying. I opened the hood and cautiously check the dip stick. Completely dry and hot. I opened the oil cap. It was fully hot with burning smell and smoke coming out from the engine. I knew its going to tear my wallet and I am not interested to do a engine job as most of them are not success stories (they don't last long and again burn oil). I do not have enough contacts to replace the engine with a re-conditioned one and not ready to spend so much on a 12 year old car. I drove carefully to the nearest gas station and poured 3 Quarts of oil and and drove carefully to the destination. Now I had to trade the car and get a better one at a higher price as I cannot afford for a dying motor. This is very disappointing on Toyota's part. If there has been a recall for such engines, Toyota should do it for the life time of those cars and not for a fixed number of years. And this will be my last Toyota. I am not going to buy another one ever.
Purchased a new car
Uses car for Commuting
Does not recommend this car
---
Awesome
by Andrey from vineland NJ | February 25, 2012
I've bought the avalon about 7 years ago and it had around 50k miles. Now, 158k miles. No problems. But, cleaned the intake manifold, changed spark plugs, filters, oils, tires brakes. Plus, OEM batery was replaced from original to the advance auto parts one, this january of 2012. Would buy again over bmw, m benz, audi.
Purchased a new car
Uses car for Commuting
Does recommend this car
---
Best Car I Ever Owned
by JQT1954 from KC KS | December 16, 2011
Bought this Avalon new in late 2001; now has 200K miles, never had a wrench on the engine or other repair, except for recommended maintenance.
Purchased a new car
Uses car for Just getting around
Does recommend this car
---
Beats a Lexus
by sisu from nys | July 4, 2011
Avalon owners will tell you its one of the best cars Toyota makes. Beats a Lexus because the quality is essential the same at thousands of dollars less. Never had a major problem. Very comfortable, ride is superb and the the engine has plenty of power. Down the highway 30 mpg. What else could you want?
Purchased a new car
Uses car for Commuting
Does recommend this car
---
People Who Viewed this Car Also Viewed
Select up to three models to compare with the 2001 Toyota Avalon.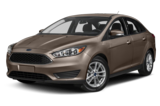 2015 Ford Focus
Starting MSRP
$17,170–$23,670
Compare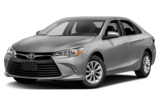 2017 Toyota Camry
Starting MSRP
$23,070–$31,370
Compare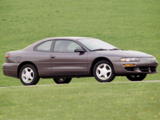 1999 Dodge Avenger
Asking Price Range
$912–$3,892
Compare
Featured Services for this Toyota Avalon