Average Ratings
---
15 out of 15 people recommended this car.
---
Comfort and Performance, plus over 300,000 miles
by CC Bee from Coralville, IA | June 2, 2016
I bought this car when it had 100,000 miles on it. It just crossed 300,000 miles this week and the only work done on it was a new air compressor and brakes. The car is heavy and brakes and tires needed fixing/replacing a bit more than I would have expected but otherwise this has been a remarkable purchase. It was my 3rd Avalon, but the first car I ever bought with 100,000 miles already on it. At about 265,000 miles little things started to go wrong (radio, motor for windshield wipers and seat adjustment; lights on the dash display) but who can complain about that? I will say replacing the seat adjusting controls was an unpleasant expense, but at over 250,000 miles not unexpected. The power is amazing, the drive is smooth, the seats are COMFORTABLE. (After my back surgery my car was the most comfortable chair I owned for awhile.) There is an unexpected blind spot for approaching traffic at a cross street from the right. The trunk is HUGE (I think you might be able to fit a cow in there). I've taken at least half a dozen 3000+ mile trips in it and enjoyed every moment in comfort. Mileage was pretty consistent at 22mpg.
Purchased a new car
Uses car for Commuting
Does recommend this car
---
I got my money's worth...
by Chez Maurice from Union City, GA | September 11, 2015
I am going out on a limb... Thank you Heavenly Father. I bought a used Toyota Avalon XLS, 2003. I questioned the price but it was lower than book value. I was told by the dealer that the title was rebuilt. I didn't know what that meant. I do now... I am blessed that the vehicle was in a few accidents, BUT there was never any "STRUCTURAL" damage. Thus the rebuilt title was for a vehicle damaged but cost of repairing exceeded the FMV of the vehicle. I got my car at a really good price, thank you Lord!! Toyota rides well, I had a 2000 Toyota Camry and that car was a beauty!!! Yet, I love my Avalon hands down best car since my 1992 Nissan Maxima... The car rides really good and the gas mileage is pretty decent for a V6. The interior was in really good condition. This model and year is a reliable 2nd car and the price was fantastic.
Purchased a new car
Uses car for Commuting
Does recommend this car
---
most reliable
by couch potato from eutawville, south carolina | September 25, 2014
Purchase 2004 and has haver left me stranded or out in the rain or cold. Now has 163500 miles with only regular maintenance and tires and break changes. great car , would love an excuse to buy a new car but it just keeps going and going. Also averages 28 mpg day in and day out. Have my eye on a lexus should it ever hiccup.
Purchased a new car
Uses car for Having fun
Does recommend this car
---
This Car Won't Die
by Kaydee from Piscataway, NJ | August 10, 2014
Purchased my 2003 Avalon XLS brand new. The car now has 228,000 miles on it. I thought I would have junked this car by now, but just can't do it because there is nothing wrong with it. Performed regular oil changes and maintenance. Multiple mechanics that have done minor work on it have offered to buy it for their personal use. I've been told that the car culd go another 100,000 miles. This car has all of the luxury features, heated seats, auto start etc... The gas mileage is really good in comparison to luxury brands and it uses regular gasoline. The value is incredible. I've been car noteless for 7years. Only negatives are the small tires on the car and lackluster exterior styling.
Purchased a new car
Uses car for Commuting
Does recommend this car
---
Most Comfortable Car I've Ever Owned!
by Carguy 808 from Southern California | September 11, 2013
Just recently bought a 2003 Avalon XLS and so far it's been awesome and a comfortable ride. It has 88k miles and it runs like a champ! Only thing is it came with a cheap tires so looking into upgrading it. Other than that, It's very roomy, quite and steering is so light. I tested this car from CA to Vegas and boy.... my body didn't even get tired. No problem! I bet this car will go for another 100k miles easily by doing regular maintenence. I owned so much cars over the years since I was and still am a carguy. But this car, I can drive all day!
Purchased a new car
Uses car for Commuting
Does recommend this car
---
EXCELLENT CAR!!
by Experience Avalon Pilot from Roanoke, VA | March 22, 2013
I have owned two of these Avalons - one was a 2002 which had almost 190,000 miles on it when someone plowed into me, and a 2004 with 130,000 miles on it and not a groan in it's workings! This car is extremely quiet and doesn't even make a whisper going 70 or higher on the interstate. I have never had any major work electronically or mechanically to either of my Avalons aside from regular maintenance. The features are plush and the car is perfect for short trips around the city or 20 hour trip to visit the parents. Don't hesitate on this one! It is an incredible car for what you will pay!
Purchased a new car
Uses car for Commuting
Does recommend this car
---
best car i've ever seen
by elrabioso from MA | February 21, 2012
this car was passed down to me by my grandparents, and being like every other old person, they got everything that toyota had to offer for this model. automatic windshield wipers (which i've NEVER seen before in any other car) heated and memory seats and mirrors, leather, wood grain everywhere and soo much more. the power in my V6 is ideal but it could have better cornering ability but is this honestly something i should expect from a full-sized sedan? the performance may be the downfall but the ride comfort and driving ease is ideal, i could literally steer the car with my pinkie finger if i wanted to. I've driven competitor vehicles, like the Maxima and the Accord and i just dont see the level of luxury in those vehicles that i see in my Avalon. The handling and cornering was much better in the Maxima, i must say. but if i was tied between buying a Maxima or an Avalon, the Avalon would win EVERY time.
Purchased a new car
Uses car for Commuting
Does recommend this car
---
Great road auto.
by Long distance driver. from Bloomington, IN | January 31, 2012
Most reliable car I ever owned. Great highway car. Very good mileage, comfort and quiet. Never had a repair in almost 200,000 miles! Just regular maintenance.
Purchased a new car
Uses car for Commuting
Does recommend this car
---
221K miles and still rolling along...
by vtjohn from Virginia | October 21, 2011
I bought this car almost 5 years ago with 80K miles (an XLS just off lease) and didn't think twice about the lack of warranty. I'm 6'5" and loved that the front seat was available as a bench seat w/ folding armrest so I have plenty of legroom. in 140,000 miles I've only had to do two timing belt changes and a new alternator. Of course oil changes and a new set of cheap tires every year. Never have done the brakes!! Passes inspection every year here in Virginia and the leather seats still look great. definitely Lexus quality with a lower price. The body style is uninspiring, but ages well.
Purchased a new car
Uses car for Work
Does recommend this car
---
The best car I`ve owned
by Heziel from Upland,Ca | October 31, 2010
I allready have A Nissan Maxima,Infiniti J30,Toyota Camry also a Cadillac and this Avalon is quiet,silk transmission,very smooth ride and also does 29 miles per gallon on freeway,very reliable just gas and I use Marvel Oil in gas tank My next one it will be another Avalon love it. IS A LEXUS CAR WITH THE BIG PRICE TAG
Purchased a new car
Uses car for Transporting family
Does recommend this car
---
People Who Viewed this Car Also Viewed
Select up to three models to compare with the 2003 Toyota Avalon.
2003 Nissan Altima
Asking Price Range
$1,270–$7,478
Compare
2008 Ford Fusion
Asking Price Range
$3,591–$10,839
Compare
2004 Hyundai Elantra
Asking Price Range
$1,223–$6,319
Compare
2010 Volkswagen CC
Asking Price Range
$6,961–$14,725
Compare
2010 Toyota Corolla
Asking Price Range
$6,271–$12,967
Compare
2013 Toyota Camry
Asking Price Range
$11,868–$19,588
Compare
2016 Lexus IS 200t
Starting MSRP
$37,325–$37,325
Compare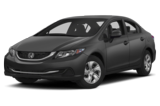 2013 Honda Civic
Asking Price Range
$10,843–$17,927
Compare
Featured Services for this Toyota Avalon