Average Ratings
---
47 out of 52 people recommended this car.
---
Emphasis on Electronics at the Cost of the Basics
by Northern Driver from Chelsea, Quebec | November 27, 2015
This is my second used Avalon. Previously owned a 2002. Has some wonderful convenience and comfort refinements (love the heated seats) but abandoned or downgraded some of the quality features of the 2002. What happened to the dual sun visors? These were a real safety feature when driving morning and evening into a rising or setting sun at latitudes where the sun stays below 30degrees above the horizon for months at a time. Speaking of northern latitudes, what happened to displaying the exterior temperature full time in the clock display? Both driver and passenger need to know when the weather is changing and below freezing for slippery driving conditions. Both my 2002 Avalon and 2003 Camry had this feature. On the 2011, only the driver can choose to see the temperature and then only at the cost of not seeing other driving info. Why such cheap, brittle plastic on the eyeglass holder cubby and the console lids? The cubby closure mechanism jams on glasses frames. 2002 model did not. Difficult to know where overhead lights turn on in front because of dark coloured housing. Trunk lid opening smaller than Camry. Difficult to see dashboard switches (too much black on black) It would be better if the Avalon were available with a Northern Latitudes package. This should have dual sun visors, an alternative to touch-screen controls which don't work when wearing gloves, a heated steering wheel, larger or more raised steering wheel control buttons ( test them when wearing gloves), and an improved design for the back-up camera. The lens gets covered in dirt, snow and salt every time it is driven in winter. With a seasonal change to snow tires the trunk interior could be better. Keep the rear speaker better protected and less intrusive. Recess the cargo net hooks so that they don't get broken by objects sliding or jammed into the trunk. The rear seat belts have a recess, why not the cargo net hooks? The area below the grille extends too low at the front and is prone to damage by parking lot furnishings and snow accumulations. A very pleasant car to drive with lots of leg room for long trips and easy access. Excellent heater/defroster. Expensive wiper blade replacement. No inserts available so $72 for two new arms. According to the owner's manual there are many electronic features built in to the information/entertainment system. However, almost all divert the driver's attention away from the road, visually, mentally or both. A well made reliable car that could benefit from refinement and testing in northern conditions.
Purchased a new car
Uses car for Just getting around
Does recommend this car
---
The Best
by Donnamite from Tacoma WA | August 21, 2015
I am in my mid 50's and have owned several cars in the last 40 years of my driving. This car is by far the nicest all round vehicle I have owned. No disappointments and I would definitely recommend it to anyone. Plenty of leg room. Super comfortable. Good gas mileage and gets up and goes when needed.
Purchased a new car
Uses car for Just getting around
Does recommend this car
---
exactly what I needed
by daddylonglegs from New Albany, Ohio | November 24, 2014
At 6'7", with an hour work commute, visiting 3 tall sons in college and careful research the Toyota Avalon is exactly what I needed. Lots of legroom and great on gas a road car for sure with a price point to match.
Purchased a new car
Uses car for Commuting
Does recommend this car
---
confort for the long drive
by pleasure driver from providence ri | November 22, 2013
We bought this car for long leisurely trips and it is a pleasure to drive. Seats are very comfortable and the interior is easy to navigate - - the gas mileage is acceptable - average 30 on the highway -
Purchased a new car
Uses car for Having fun
Does recommend this car
---
Unhonest Manegment
by Customer from Anaheim , ca | October 29, 2013
I bought a car from these guys and the next day i called and i found out the same guy sold me the car"RT sales manager" sold it for another person over $500 more ... how do u feel when they did that to you ? .. money over customer ... never deal with them ...
Purchased a new car
Uses car for Transporting family
Does not recommend this car
---
Toyota Fanatic
by Elegant Lover from Chesapeake, VA | September 4, 2013
Beautiful and dependable car. Avalons are very stylish, comfortable, and great in appearance. I love Toyotas!
Purchased a new car
Uses car for Just getting around
Does recommend this car
---
It keeps suprising me
by Mike B. from Hurricane, WV | January 4, 2013
Purchased 2011 Toyota Avalon Limited with 5,300 miles. We wanted a vehicle with a large interior, good gas mileage, excellent repair history, good safety rating. We like the softer ride of the previous model Avalon when compared to the new 2013 design which has a stiffer suspension. Everything about the car is better than a Lexus LS 400 I had in the 90's. The "true cost to own" is outstanding.
Purchased a new car
Uses car for Transporting family
Does recommend this car
---
Perfect cruiser.
by Big Dog from Indiana | December 4, 2012
IF you want room for yourself, 3 other adults, lots of luggage and still be very comfortable, buy an Avalon. The 2011 was loaded, low miles, and drives and handles like brand new. The technology interfacing and usage is so user friendly and intuitive. Its perfect. Since my first Toyota purchase in 1972, I have owned 6 Toyotas, and have never regretted my purchase. This is my 3rd Avalon and I expect to keep this a long long time! Great value, great driver.
Purchased a new car
Uses car for Just getting around
Does recommend this car
---
Avalon silver is tne new gold.
by Carman from Atlanta, GA | November 26, 2012
I have 3 Avalons and was getting ready to replace my current 2006 XLS model with 80,000 miles. I wanted a Limited and that was my goal. I ended up by purchasing a car from an independent and was floored when he delivered the car. Ideally I wanted a black, however I got a silver colored one. Interior: Perforated dual heated/air conditioned front seats with leather. Memory driver side seat positions (one push - 1 for my wife and the other for myself). Navigation/CD (4) system. The 2006 had a 6 cd changer so this was disappointing. The GPS is not the best in the world, having been accustomed to a Garmin. Well placed and ergonimically designed dashboard and positioning of the controls. Steering wheel with audio remote, integrated phone, blue tooth and Satellite radio. Back up camera with wide angle view, great for reversing in confined spaces. Spacious rear seats, and the reclining position is wonderfu. Exterior: Alloy wheels, rear spoilers, tinted windows (all 4). Good looks. Eye turning. All in all this is my 4th Avalon and plan on keeping this for a long while. Driving:Rides extremely comfortable especially on the highways. Steering is firm much moreso that on the 2006 model. Power was not as responsive as the 2006, but still good. Fuel economy. I do 62 miles round trip each day- 25 mpg or better if no traffic. I have reached 27 mpg on no school days. What more can I say . It glitters even though not gold, (the color of my 2006) silver is the new gold
Purchased a new car
Uses car for Commuting
Does recommend this car
---
Worst car I ever owned
by No More Toyota from CO | October 27, 2012
I bought a 2011 Avalon Limited and had problems with the automatic climate control. I had to take the car in 8 times and the last time they had the car for 52 days. The dealer finally brought in some engineers from Japan and they supposedly fixed the problem, but I certainly didn't think it was fixed. I owned the car for 8 months and had use of it for 6 months. As soon as I got the car back after it was "fixed" I immediately traded it for a Hyundai Genesis.
Purchased a new car
Uses car for Just getting around
Does not recommend this car
---
People Who Viewed this Car Also Viewed
Select up to three models to compare with the 2011 Toyota Avalon.
2014 Ford Taurus
Asking Price Range
$10,658–$26,958
Compare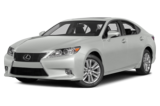 2013 Lexus ES 350
Asking Price Range
$21,764–$32,532
Compare
2014 Lexus IS 250
Asking Price Range
$23,312–$34,516
Compare
2015 Toyota Camry
Starting MSRP
$22,970–$31,370
Compare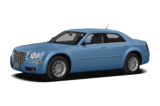 2008 Chrysler 300
Asking Price Range
$4,360–$14,028
Compare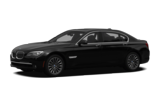 2012 BMW 740
Asking Price Range
$23,989–$39,197
Compare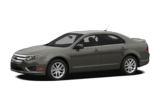 2012 Ford Fusion
Asking Price Range
$7,726–$16,102
Compare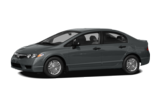 2010 Honda Civic
Asking Price Range
$6,362–$13,270
Compare
Featured Services for this Toyota Avalon