Average Ratings
---
6 out of 6 people recommended this car.
---
Great value and ride
by Next door neighbor from Utah | March 18, 2014
I had a Highlander and loved it, but needed better gas milage. I fell in love with the Hybrid concept. The 2011 has better sporty options than the 2014's so I got a used car and have LOVED it and the value.
Purchased a new car
Uses car for Just getting around
Does recommend this car
---
Happy Mom; happy home
by NotaCarNut from Merritt Island, FL | August 25, 2012
I passed down the 12-year-old minivan to my child going to college and got a great 2011 Toyota hybrid Camry. No more soccer mom! Ridin' in style and comfort!
Purchased a new car
Uses car for Having fun
Does recommend this car
---
Most Reliable Car I've Owned
by the clydester from Lebanon,Mo | June 1, 2011
the mpg on our toyota hybred is very much UNDER RATED, we get a constant 37 to 38.6 combined city and highway, it drives an rides as good as the 2008 chevy impala that we traded in. i find it to be very reponsive in merging on interstate highways, we took a 1600 mile trip within the first month we owned it and it is a pleasure to drive on a long trip when your behind the wheel 3 to 4 hours at a stretch,,,,all in all this toyota hybred is,, most likely the best car i've had the pleasure to own...p.s. we take it in tomarrow for its first mantaince we now have 4725 miles on it
Purchased a new car
Uses car for Just getting around
Does recommend this car
---
Flawed Electronic Navigation and Satellite
by Uphill Skier from Durham, NC | March 21, 2011
What a wonderful car the 2011 Camry Hybrid is! In general I love mine. I won't detail all the things that are great about it. The one flaw is with the $2600 Navigation and Satellite package I bought it with. That's a good premium and one would think they would write a thorough manual, or produce top of the line online videos on using the electronics. No way! The manual for the navigation system is short and probably contains about half of what it needs to have explained in detail. There is no separate manual for screen you've bought (that shows the backup view and navigation and all those audio preferences). You can spend dozens of hours trying to learn the electronic functions from the few hints in the manual and even then you'll be surprised that the system keeps flicking back to defaults which you never wanted after you have entered new "setup commands" for the particular screens, like how you want the Nav system to run and display. No hint on saving your setup commands as the new default or anything like that. The dealer didn't know much about it and thought that there were functions not available, when I asked about them, which in fact are there hidden in some corner of the setup commands. Like a view of energy consumption that I'd seen in Priuses. It's no wonder the dealer didn't know the system, it's impossible to learn or find. And forget about learning to use, or setting up your XM radio system. Not a word on it and you'll wait weeks for some promised mailing from XM radio as you run through your "free trial period" of XM access. The backup camera works great and comes on whenever you put the car in reverse without any setup or commands. PLUS unlike the Priuses I've known it doesn't have that very annoying backup beep that only goes off inside the car and warns no pedestrian. But $2600 for a backup camera ?
Purchased a new car
Uses car for Transporting family
Does recommend this car
---
Very Pleased, except with the trunk
by Hybrid Aggie from Round Rock, TX | February 2, 2011
Really enjoy the Camry Hybrid. Great Commuter, very comfortable, really quiet! Currently getting 36 mpg overall. Holds 4 comfortably, however for a family of 4 going on a trip the trunk is small. No way around it! Do like what Toyota is doing with the 2 year "Customer Care" no charge. Keeps the vehicle running great. Performance- well it's a HYBRID! But passing on the highway, no problem. Interior is solid and functional. I think the styling is satisfactory but neighbors and friend think it looks sharp. Very good deal on the car. Great experience at the dealer.
Purchased a new car
Uses car for Work
Does recommend this car
---
Love this car
by grandmother from Corona, CA | December 6, 2010
The only negative regarding this vehicle is the interior storage space is limited. We previously owned a different brand vehicle and had much more interior storage for extra water bottles, tissues, CDs etc. There are a number of storage places in the door, dash, etc. but they are very narrow and will not even allow you to place a water bottle in them. Also no place to put a trash container. Everything else about the car is great, we love it.
Purchased a new car
Uses car for Just getting around
Does recommend this car
---
People Who Viewed this Car Also Viewed
Select up to three models to compare with the 2011 Toyota Camry Hybrid.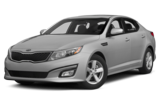 2014 Kia Optima
Asking Price Range
$10,456–$22,440
Compare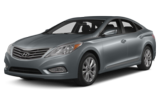 2012 Hyundai Azera
Asking Price Range
$12,969–$20,425
Compare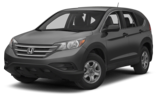 2013 Honda CR-V
Asking Price Range
$15,111–$24,027
Compare
2012 Toyota Camry
Asking Price Range
$10,093–$18,501
Compare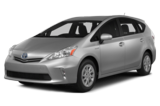 2013 Toyota Prius v
Asking Price Range
$12,940–$22,376
Compare
2008 Subaru Outback
Asking Price Range
$5,503–$14,175
Compare
2011 Subaru Forester
Asking Price Range
$9,697–$20,433
Compare
Featured Services for this Toyota Camry Hybrid