Average Ratings
---
50 out of 55 people recommended this car.
---
Best Car Ever!
by Happy Working & Traveling Mom from Marlboro, NJ | May 2, 2016
Bought a Toyota Camry Hybrid in 2012: best car I've ever owned or driven! Gas mileage as advertised (usually > 40 mpg for commuting, about town, and long family trips) and uses less expensive regular. My thanks to the designers for the many extra touches and conveniences: visual driving feedback screens among my favorites. Intuitive, clearly labeled, easily managed controls. Lots of built-in apps in 2012: incl. GPS navigation, satellite radio, hands-free mobile phone support (although navigation not included in 2016, I found). As comfortable and luxurious as my husband's (twice as expensive) luxury cars, and soooo quiet. Same trouble-free reliability I've come to expect from Toyota. The only thing that could possibly make this car better is if it came in the color Turquoise!
Purchased a new car
Uses car for Just getting around
Does recommend this car
---
gas mileage much lower in midwest winters
by grandma from Indiana | March 22, 2016
I love this car but my gas mileage in the winter in town dipped to close to 30mpg. That was very dissapointing. Does anyone have any clue why?
Purchased a new car
Uses car for Transporting family
Does recommend this car
---
Great Car
by Mohammad from Jordan | February 17, 2016
I am using 2012 Toyota Camry Hybrid XLE, it's great car in all aspects. This car can help you whatever your demands, It's simply, irresistible
Purchased a new car
Uses car for Work
Does recommend this car
---
Camry Hybrid
by David H from Illinois | January 28, 2016
I work as a product specialist for Toyota. I purchased my Camry XLE Hybrid in april of 2015. I have put over 25,000 miles on in by January of 2016. I have achieved 44mpg on the hwy. cruise set at 54 mph. Different driving styles and heater use you will not be able to achieve this kind of MPG. For me the Camry XLE Hybrid has been an excellent vehicle. I would recommend it to anyone regardless of the gas prices.
Purchased a new car
Uses car for Commuting
Does recommend this car
---
THIS CAR HAS WHAT MATTERS MOST
by .xXPracticaLGalXx. from Long Beach, CA | March 12, 2015
I've driven my 2012 Camry Hybrid SE for 50 months now. For a 4cylinder engine, this car handles the road AWESOME. It has a smooth ride. When out of ECO mode, it has faster acceleration & power. The cabin space is roomier than that of the 2012-13 Honda Accord's. Trunk space is adequate; similar to that of the Corolla. You get less trunk space with this Hybrid model because the electric engine occupies trunk space that would otherwise be there with the gas engine Camry model. Drawbacks: Gas truly averages about 34-36mpg. I actually never saw the mpg meter achieve 40mpg. It is disappointing that this car is not as cost savvy as it boasts. The exterior is nothing to get excited about. Chrome detail and fog lights looks cheap. Interior is poor quality as well.
Purchased a new car
Uses car for Transporting family
Does recommend this car
---
Definitely would buy again.
by John from Illinois | September 17, 2014
I bought the XLE Camry Hybrid in April 2012 with 9800 miles on it. It rides, handles and looks like a new car. I have averaged over 41 mpg in combined driving since purchase and have put 10,000 miles on it already. Definitely will look for another one when it is time to trade, again.
Purchased a new car
Uses car for Just getting around
Does recommend this car
---
Great car but...
by Fawkes from Lake Orion, MI | April 14, 2014
I've had my Camry Hybrid LE for a little over 2 weeks now, and I love it. It feels solid, very quiet and safe, is reasonably comfortable and has great gas mileage. I would recommend it without hesitation... BUT... I am disappointed by the cheapness of the interiors. Compared with my previous 2001 Solara (same appointment level) I lost the driver power seat... worse, the materials used for dashboard, door lining etc. are several grades below my old car's. Is this the best you can do, Toyota?
Purchased a new car
Uses car for Commuting
Does recommend this car
---
love the quiet
by 1st hybrid from ALA | November 25, 2013
while we plan to use for trips in the 300-600 mile range, it's the in town use that's so impressive. 50 mpg is easily attainable. power seats with the xle--worth every penny.
Purchased a new car
Uses car for Just getting around
Does recommend this car
---
Great for my needs
by Dual Hybrids from Northern Colorado | November 23, 2013
Compared to my 2010 Camry Hybrid: a. More trunk room b. better fuel efficiency c better acceleration d. transition from battery to motor less noticeable e. lacks the 3-element garage door opener on the 2010 f. less high-speed road noise g. much less space in the glove compartment h. I miss the premium sound system of the 2010 i. the dash covering looks weird (my opinion) General observations: 1. steering average to above average, but not sporty 2. great braking 3. nice road feel; very stable so far 4. instrument layout is comfortable for me
Purchased a new car
Uses car for Just getting around
Does recommend this car
---
Hybrid XLE
by 1st-time Toyota owner from Herndon, VA | August 28, 2013
I've had my car for 8 months and 5500 miles and overall it's a good car but there's a lot of minor issues with it that will probably keep me from buying another Toyota. THE GOOD: The mileage is great which is the main reason I bought a hybrid. I've averaged around 40 mpg (the car says it's 43, but it's wrong - Toyota says this margin of error is acceptable....whatever!). The ride is ok and the cab is reasonably quiet though the sound system can't overcome the road noise at highway speed. The visibility is excellent. Roomy back seats. THE BAD: The seats are by far the most uncomfortable seats I've ever sat in. At first they seemed ok but after riding in the car a while I've decided they don't work for me - I dread the day I have to make a long road trip in this car. I've also had several minor issues that the dealership hasn't been able to replicate - climate control randomly resets to factory default so I have to constantly adjust the temp controls. The GPS keeps recalculating even though I'm on open highway with no trees or bridges! Also, the driver's side seat belt catches and locks VERY easily with only a little force applied, so trying to get it latched the first time you get in the car can be a chore - good luck if you're in a hurry. I reported this to the dealer and according to them it's within spec. The trunk space is good, but access via the rear seat is limited to a very small hole - not much good for anything. Lastly, the in-dash media controls are difficult to walk through as they're not very intuitive. Plus Toyota has locked out a lot of the functionality while the car is moving, with no ability for you to deactivate this feature. As a result you either have to pull over to put in a new destination or have it all programmed in before you go anywhere. You would at least thought they would enable the functionality if you had a passenger so they could operate the GPS, but Toyota has apparently decided they know what is best for everyone. The Entune feature came with a lot of hype but little substance. If you're able to get it to sync with your phone via Bluetooth (mine constantly forgets my phone) there's a lot of functionality that is available to you, although I've yet to have a need to use most of it. I have experience with another American car entertainment/media system and it is by far better than Toyota's Entune. If I could do it all over again I would pass on the Camry - the mileage is great but the overall driving and maintenance experience is poor in my opinion. There a plenty of other cars out there that offer similar mileage and price and have better styling and functionality.
Purchased a new car
Uses car for Commuting
Does not recommend this car
---
People Who Viewed this Car Also Viewed
Select up to three models to compare with the 2012 Toyota Camry Hybrid.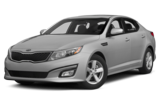 2015 Kia Optima
Starting MSRP
$21,840–$35,500
Compare
2013 Subaru Forester
Asking Price Range
$13,246–$23,714
Compare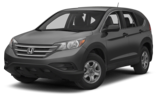 2013 Honda CR-V
Asking Price Range
$15,097–$24,013
Compare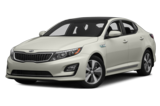 2015 Kia Optima Hybrid
Starting MSRP
$25,990–$32,150
Compare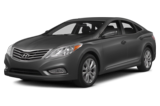 2014 Hyundai Azera
Asking Price Range
$14,443–$27,311
Compare
2016 Toyota Avalon Hybrid
Starting MSRP
$36,650–$41,950
Compare
2012 Toyota Camry
Asking Price Range
$10,083–$18,491
Compare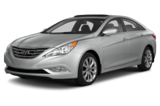 2013 Hyundai Sonata
Asking Price Range
$9,633–$18,545
Compare
Featured Services for this Toyota Camry Hybrid