Average Ratings
---
14 out of 17 people recommended this car.
---
Excellent car
by jvp from Aberdeen, MD | August 2, 2014
I bought this 2013 vehicle since Thompson Toyota in Edgewood, MD was giving an excellent discount. So far I am not disappointed because this car is performing exactly as advertised. I am getting 40-42 MPG each fill up and I live in Maryland where we had the worse winter last year. I've had the vehicle now for 6 months and it handles everything that nature or I throw at it to drive on. Cornering is great, safety electronic system functions really well, and driveability and rideability is like a dream. Sure the car is quite expensive but you do get what you pay for, and the 2013 Toyota Camry Hybrid I believe is such a good value. My previous vehicles were Nissan but driving this vehicle has sold me back to Toyota and I am no longer a skeptic. So far so good and I think this vehicle will give me at least 10 years of its life.
Purchased a new car
Uses car for Commuting
Does recommend this car
---
the mileage isn't what I was told
by first time hybrid owner from Rhode Island | July 24, 2014
I live in the northeast - so winters are cold which apparently affects mileage. Nonetheless, when Toyota advertises that the TCH will average 40-44 miles in the city - and I average 32 - this is a bummer. Some cars with regular engines get that kind of mileage - without the worry of computer failures, etc. of a more complicated engine. I'm debating getting a different car....although it is quiet, solid, and pleasant to drive. Just isn't what I want for mileage for a hybrid. Really disappointed. Feels like Toyota falsely advertised the mileage.
Purchased a new car
Uses car for Just getting around
Does not recommend this car
---
getting to know you
by Toyota fan from Central Pa | June 1, 2014
Attracted by MPG of hybrids but felt v. awkward in Prius w such an intrusive dash and small back window, my husband and I were initially "stuck" for a hybrid solution in Toyota or Honda make that we could find used. The Camry Hybrid has been around, though, and seems to have improved in it's MPG and hopefully in glitches we may not have, heard abt. Still wish this car did not have such a low front grill/bumper and the steering is "floaty" feeling so that you have to adjust, but so far (5wks) have been happy w mileage and w performance.
Purchased a new car
Uses car for Commuting
Does recommend this car
---
Overall, very pleased
by First time Camry from Newburgh, IN | May 7, 2014
I've had my Hybrid Camry now for two weeks, 500 miles or so. The weather is mild here (May) so little need for A/C or heat. This lets the engine run less, so I'm seeing great mileage. Like around 39 mpg around town and 42 on the Interstate, holding a steady 70. I like everything about this car EXCEPT the GPS. The section of I-69 from Evansville to just short of Bloomington has been open for more than 18 months. This is part of a major Canada/Mexico road, and it still is not shown on the Camry GPS. Every GPS program on my iPhone has shown this road for more than a year. Likewise, there are many other missing roads. Toyota GPS is a huge disappointment and NOT worth the money. Use your phone and save the money.
Purchased a new car
Uses car for Just getting around
Does recommend this car
---
Super Disappointed with my Camry Hybrid
by Feeling cold from Anchorage AK | March 24, 2014
I waited for many years to buy a hybrid, and figured that the kinks were worked out and was excited to get my TCH. My first tank of gas I avg'd 40 mpg. Let my husband drive the car and was down to 37 for the second tank. Brought the car back to AK and was avg 37/38 city driving. Pretty happy with that. Put snow tires on first of November, had a cold snap and mileage plummeted. Not the 3-5 I expect in the winter with snow tires, but 10-15mpg. I thought that excessive and took car to dealer. They of course told me the tires would change the mpg, but also using the defroster, heater, cold weather. They also told me that they drove the car for 9 miles and averaged 32 mpg, and the computer said my overall mileage was 29, but when I fill the tank and divide miles/gals I was at 26. And it has continued to drop. I'm down to 20 mpg now. And I can drive from the gas station to my house (2 miles) and average 50mpg! I have always been a conservative driver, now I am the Shell Answer Man, to the point of distraction! I anticipate lights, don't slam brakes, accelerate with an egg under my foot! And my mileage still stinks. It's about time to change the tires, I'm sure looking forward to my mileage rocketing back to the high 30s. But if this is what I have to expect every winter (which is longer than the summer in AK) I am not going to keep this car. I have never in 40 years of driving been unhappy with my car, this is a first and it makes me sad.
Purchased a new car
Uses car for Just getting around
Does not recommend this car
---
How good is the $1450 extended warranty!
by SomewhereinDalas from Dallas, TX | February 21, 2014
I have been driving new 2013 Hybrid Camry since August! Just found out that the extended warranty isn't exactly what you hoped for! One thing I would encourage every one to check of their Camry, though! Read on.... Me and a friend, who bought the same model a day earlier, found out quite by accident that our head liners just above the visors are defective. They are not put on right. seems like they are coming loose from the roof! One dealer said it's by design! If that's the case then it horrible design flaw! They extended warranty wouldn't want to allow a loaner car! What a shame for such a reputable car company!
Purchased a new car
Uses car for Just getting around
Does recommend this car
---
2014 Camry Hybrid a good car for the money.
by KGCommuter from West Suburbs of Chicago | January 20, 2014
Value is good. The electronics standard with an LE model were a very pleasant surprise. The blue tooth connection is awesome, hands free telephone and hooks up to the ipod flawlessly. Disappointed with overall millage. I'm only getting 36 average driving in city and did see 38 mpg once. I expected to 38 to 40 always like many of the reviews are saying. Could be the cold Chicago weather as we are still in January and the car has only 2k miles on it so far. I'll not nit pick on this yet. To improve mileage you can drive like a Gramma. And that will improve mpg by a 2 or 3 mpg but driving like that in Chicago will get you killed. Seriously! You have to keep up with traffic at all times. Other little things. The front window post combined with the drivers mirror seems to block a lot of vision There is no dash light in or around the USB or power connection terminals area, so you can't see to plug your USB in at night. Plus, so far I can't seem to get my USB working. Not detecting devices when plugged in and will not charge a device either. Lastly, the center arm rest and the door arm rests are not at the same height. So resting your elbows on both of these makes you slightly tilted. For people who hold their wheel up high, It probably doesn't matter.
Purchased a new car
Uses car for Commuting
Does recommend this car
---
2014 Camry Hybrid
by car person from Tucson, AZ | November 15, 2013
The 2014 Camry Hybrid is surprisingly nimble, quick and fuel efficient. Interior and truck storage is actually less than my 2009 Toyota Corolla. What it lacks in space it make it up in comfort and fuel efficiency.
Purchased a new car
Uses car for Just getting around
Does recommend this car
---
High Tech !!
by 1st time toyota buyer from North Florida rural. (very rural!) | November 12, 2013
My 300E was 24 yrs old and having some head gasket problems. I decided I wanted a high mpg car and I've heard of the reliability of Toyota so that is what I investigated. I checked a lot of reviews and nearly all were favorable. I bought an xle 2013 Camry Hybrid and have no regrets. It has been a little bit of a game but so far since new I've been averaging 44.3 mpg. I'm TRYING to do this. I drive slower and take off slower and occassionally watch the 8 led dial to keep it in the green. Engine and Electric Hybrid traction motor work seamlessly. You MAY only feel a shudder when it kicks in. Most times you can not hear it as you will only see EV light up on the dash to know you are in electric mode. Comfortable and stylish and will save you money over the long haul. No fan belts under the hood as well. That appealed to me. The seats are really comfortable. I'm 6-1 and weigh 220. There are a few things that I think should be changed.1) the front lip is so low, the high curb is not safe when parking. Bang!! if you are not careful. 2) I felt the underside of the wheel wells and I felt something like felt/burlap ?? I'm pretty sure that is part of the soundproofing but I live on a dirt road. hmmmm. So far it has not been a problem. 3)Maybe my age but the radio/display is a little on the complex side. For a 20 something probably not a problem. Positively love the eCRT transmission. You never hear the transmission at all except when you slow down quickly to make a turn,etc. Nice cup appointments in the cabin front and rear as well as lots of storage room in the glove box and the arm rest storage box. I came up 24 years newer and it is remarkable that engineers have come up with such high tech machines. I also now will get to buy regular fuel instead of Premium which is what my last car required. Truely not much to dislike. My only wish is that Americans had produced this vehicle.
Purchased a new car
Uses car for Commuting
Does recommend this car
---
Best Camry I've ever had - am very enthused!
by JDiver in Roseville, CA from Roseville, CA | September 23, 2013
We've had this 2013 Camry XLE Hybrid since early July 2013, and have put about 2,000 miles on it in most conditions possible. We enjoy the comfort - very quiet (especially after owning a Prius 3 years) and much better road ride, and the mass of the car means less wind gust sensitivity. We drove it during quite a storm (rain, winds) 21 Sep and it was a relative joy to drive. Steering has generally been soft on Camrys, but this one is quite manageable. Visibility is great (no major Prius blind spots, and the side mirror and backup warnings plus rear view cam with guidelines are really great. I'm 6'4" / 193 cm and large, so the seat is important to me - it's quite comfortable overall, and the heat built in is convenient. The seat bottom of the leather seat can get feeling a bit flat after a couple of hours, is I'll likely get a thin, high-density foam cushion for it. The HVAC has worked well even when temperatures have been in the 100's. The moon roof works flawlessly - we used it on a lovely central California coastal highway / CA 1 trip and it's completely easy and watertight when closed, a breeze (literally) when open, letting in air but not huge blasts. The trunk and back seat passthrough are slightly smaller than the normally powered Camry - the battery does take up some real estate, but it's not that much - the trunk area still has good capacity for two of us with gear and suitcases. Gas mileage is spectacular - I am used to manufacturers fudging fuel stats, so I am very happy to be getting 42 MPG on short commutes with stop lights and 42- 45 MPG on longer highway trips. Using tips from my Prius when I was trying to get high averages I have been able to get 46-48 MPG on some highway and up to 53+ MPG truly hypermiling it. Presumably the 17" wheels / tires reduce fuel efficiency, but not that I've noticed - and they do keep the front air dam from scraping on sidewalk lips and the like, which was common with the Prius. The nav system takes a bit of getting used to after previously owning an Avalon and Prius - no standardization, of course! - but it works quite well once one puts a bit of study into it. Audio is also a bit more complex, but getting to know how to use it all is worth the effort - I quite like my XM Sirius and the Entune-enabled services, though it took a bit of work to get it all up and talking to each other (the newest Sep ~20 Entune app seems to work much better on my Android-OS smartphone). In my opinion, this is one well thought out and designed car, and both of us (my wife and I) dearly love it. I'd buy again in a trice, and feel quite comfortable recommending this car to others.
Purchased a new car
Uses car for Just getting around
Does recommend this car
---
People Who Viewed this Car Also Viewed
Select up to three models to compare with the 2013 Toyota Camry Hybrid.
2013 Toyota Camry
Asking Price Range
$12,951–$22,331
Compare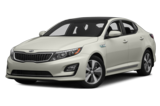 2014 Kia Optima Hybrid
Starting MSRP
$25,995–$31,995
Compare
2013 Toyota RAV4
Asking Price Range
$17,779–$28,503
Compare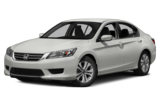 2013 Honda Accord
Asking Price Range
$15,815–$25,735
Compare
2014 Toyota Avalon
Starting MSRP
$31,590–$39,900
Compare
2013 Toyota Avalon Hybrid
Asking Price Range
$23,153–$34,641
Compare
2016 Nissan Maxima
Starting MSRP
$32,410–$39,860
Compare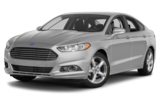 2016 Ford Fusion
Starting MSRP
$22,600–$32,880
Compare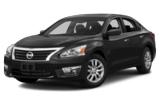 2014 Nissan Altima
Starting MSRP
$22,170–$30,820
Compare
Featured Services for this Toyota Camry Hybrid