Average Ratings
---
18 out of 19 people recommended this car.
---
Nickeling and Diming Since 200k, but Still Great
by Nightwing from Chicago Suburbs | September 22, 2014
I've had this car since '98. It's been a great car, but for the past 10 years it's been a money pit with something new going wrong every year. I've repaired it, because it's been a great car and the ergonomics have been just about perfect for me. I'm at crossroads now with another repair and whether to repair or replace. There's rust eating away at the back that might be working it's way internally over the next couple of years and I don't know if I want to keep it around to see how long it takes. Still, I might keep it one more year to get 250K out if it. It's at 241K.
Purchased a new car
Uses car for Commuting
Does recommend this car
---
I've always wanted one
by A school Photographer from Kansas city Mo. | December 6, 2011
this is a great car. it is comfortable and well maintained. I would go anywhere at any time in it. Cars.com helped me finding the car i wanted in my area. Everyone had a clear concise web site.I am glad I used Cars.com.
Purchased a new car
Uses car for Commuting
Does recommend this car
---
302k miles and still going strong!
by Live behind the wheel from New York, NY | January 3, 2011
This is the best car ever! I bought it used in 1996 with 41,000 miles and have been driving it strong every since! I've had several brand new cars between then and now and none of them can compare to my Camry. It's very comfortable to drive and I never hesitate on driving it long distances because I know it never will and never has let me down or left me stranded anywhere. Engine and Transmission are still original. With 300k miles, I keep impeccable records for the car and I've only ever replaced struts and mounts x2, brakes and rotors a few times, distributor, radiator and alternator over the course of 14 years! My LE is definately a keeper for life!!
Purchased a new car
Uses car for Commuting
Does recommend this car
---
More bang for the buck
by Toyota lover from Lakewood,CA | May 15, 2010
Its' like a new car ! With only 86K miles when bought and garage kept, the interior was nearly new and with Camry reliability, what else is needed ? OK, I had to put $1,200 into replacing parts BUT, I can see this car going another 100,000 miles with only little repairs and maint. On top of this - they no longer make a this body type since '96, so this gives it a rare image look to it as I drive around.
Purchased a new car
Uses car for Just getting around
Does recommend this car
---
They CAN BE great Cars!!
by Crystal from | April 9, 2010
I got my 93 LE Camry 3 years ago...i got it from new york so i knew it was gonna have rust underneath but i took a chance cuz ive had alot of friends have a 90's camry... It was great for the first year or so but then my distributor went bad so the car wouldnt start but it was a easy fix. These cars are known for the door handles breaking off on the outside of the door..they are plastic so if i were looking to get another one i would pick a car with a common color..i have a skyblue camry which is what made me fall in love with it but with my handle broken it is nearly impossible to find another one.. Ive had to replace the driverside window motor another comon problem and my passigner side window just fell off track the other day.. The headlights are weak...but when it comes to the engine it is great... The engine in this car is one of the very few older engines where if the timing belt breaks it wont mess up the whole engine all you have to do is replace it which is what happened to me at 113,000 miles.. So over all ive had quite a few problems but all minor easy fixes. I still have it and will be probably putting it up on here soon to sell cuz i have 3 kids now and its a little tight but its great for 4 people very roomy. If you maintain it u will get great gas miliage.
Purchased a new car
Uses car for N/A
Does recommend this car
---
310,000 miles and going......
by toyotaman from Monterey, California | July 3, 2009
This thing has 310,000 original miles and its still going, I would not drive anything other than a toyota.
Purchased a new car
Uses car for Transporting family
Does recommend this car
---
GREAT CAR / SOME PROBLEMS
by DAVER from fishers in | May 1, 2009
HAD 75000 WHEN I GOT IT, HAVE 216000 AND STILL RUNNING EVERY DAY. HAD ALL THE GASKETS REPLACED, FRONT DRIVE SHAFTS REPLACED A FEW TIMES, HAD 2 MAJOR TUNE UPS, THE AIR CONDITIONER JUST WENT OUT, AND THE WINDOWS ARE ACTING UP, BUT OVER ALL THE CAR HAS BEEN VERY DEPENDABLE, I MIGHT TRY FOR 300000 ??
Purchased a new car
Uses car for Commuting
Does recommend this car
---
camry
by Sam from new haven | February 7, 2009
you can traveler miles and miles in a strach wothout a sound of engine in the pessenger cabin; the soundless jouney and great running, camry never fails in the rout.
Purchased a new car
Uses car for Commuting
Does recommend this car
---
1993 Camry XLE V-6, 3.0
by Mashed Potatoes from Houston, Tx | January 23, 2009
This was a hand-me-down car from my brother. It was his second car and he gave it a beating, including minor wrecks and a cracked radiator. I began driving it about two years ago and it's been a great first car. I would prefer this over many newer cars, even with 157,000 miles. They have done a good bit of work on it...injector replacement, main head gasket, entire brake set, and springs among others. The only problem are the headlights, they're pretty weak. If you treat the car well and do regular maintenance, it will run forever.
Purchased a new car
Uses car for Commuting
Does recommend this car
---
It had a long life
by Prefers sportier cars from | January 3, 2009
So the camry xle v6 was a gift from my aunt 5 years ago. the car ran great for 3 of those years but the last 2 years it was in the shop a lot; 1 thing after another until the engine failed a block test then we said okay we're done. it had a good life, very fun to drive, but died with only 155,xxx miles on it.
Purchased a new car
Uses car for N/A
Does recommend this car
---
People Who Viewed this Car Also Viewed
Select up to three models to compare with the 1993 Toyota Camry.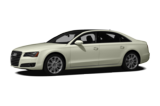 2011 Audi A8
Asking Price Range
$23,396–$39,040
Compare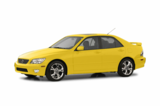 2003 Lexus IS 300
Asking Price Range
$3,696–$11,232
Compare
2014 Ford Taurus
Asking Price Range
$10,658–$26,958
Compare
Featured Services for this Toyota Camry