Let's face it. Designing a sports car is easy. Take a big engine, shove it under some sexy sheet metal, give it asnubbed-down suspension and a macho name. Voila. Instant car. But most cars sold are four-door sedans. Ordinary mom-and-pop cars. Grocerygetters. This type of car seeks its excitement in its velvety comfort, goodride, comfy seats, inoffensive styling and appliance-like reliability. Certainly, many cars fit this description. But the Toyota Camry fitsespecially well. For 1997, the Camry benefits from a makeover worthy of any perfume pusher.It's grown slightly in size, and its latest suit of clothes is all sharplyangled, a distinct departure from the previous car's subtle, luxurious curves. The back end resembles the Alfa Romeo 164, with thin horizontal taillights. It's different from most contemporary designs and is tasteful. Thefront end resembles the Plymouth Breeze --contemporary, yet ordinary. The overall effect is conservative. Yet it fails to have the upscalepanache the old car had. If you're seeking status, look elsewhere. This might be on purpose. When the last Camry was introduced in 1992, therewas no upscale Avalon to fill the Toyota line-up. Now that the Avalon isaround, it makes sense to take the Camry down-market, to do battle againstTaurus, Accord, Lumina and others. Certainly that's evident in the modellineup. There are still three trim levels: entry-level CE, mid-level LE andtop-notch XLE. The coupe and wagon versions have been dropped, so you can getany version as long as it's four-door. The chassis is basically the same as before, with MacPherson struts upfront and independent dual-link out back. All suspension components are stilllinked to bushed subframes to reduce noise, vibration and harshness. Theresult is better handling than in the older car, although there's still a lotof body lean in corners. Road shock is well-dampened, the power-assistedsteering still rather light -- a slight improvement over the old car, althoughnot as entertaining as some competitors. Motivating the chassis is Toyota's familiar four- and six-cylinder engines.All feature double-overhead camshafts and four valves per cylinder. The2.2-liter four now produces 133 horsepower (up eight over last year), whilethe 3.0-liter six generates 194 horsepower (up six). Transmission choices area four-speed automatic on all trim levels, with a five-speed manual availableon the base CE trim level. For the first time, Toyota also offers thesix-cylinder engine on the base trim level. The test vehicle had the six,which proved to be the strong silent type with remarkable speed over theentire rev band. Power is especially strong at higher speeds. There are also a couple of other firsts on this new Toyota. It's the firstone with traction control available on all LE and XLE models. When tire slipis detected, brake pressure is applied in conjunction with the car's standardanti-lock br akes. As the tire slips, a computer restricts fuel until tractionis regained. Although the system is sophisticated, it's still easy tooverwhelm it in slippery conditions. Another first is that all five seating positions get shoulder belts. Thisshould be standard on a lot of automobiles, but it's rarely seen in this priceclass. Other safety features include dual air bags, anti-lock brakes (standard onall models except the four-cylinder CE) and stronger bumpers. Inside, the image change continues. Gone are the subtle contour andsophisticated feel of last year's dashboard. This year finds a stark,horizontal panel, although all controls are still easy to use. The buttons aresmaller, especially on the audio system. But the excellent audio system has been moved above the climate controls,which sink down on the dash. Last year, the XLE-grade Camry had push-buttonclimate controls. This year, all grades get three simple rotary dials, whichwork with an uncharacteristic ally gritchy feel. But fit and finish wereToyota's usual outstanding job. The front bucket seats are more comfortable this year, being deeper thanthe old ones. Increased seat travel also helps the average steak-fed Americanfit more comfortably. Headroom is about the same. The feel of the interioroverall is more cost-conscious than before -- but then Toyota didn't raise thesticker price much. The Toyota Camry always had the ingredients that make it the consummateAmerican ideal of a car. Good size, comfort and excellent refinement. TheCamry retains all of that in its latest iteration. But it's lost that bit ofstylish upscale panache the old car had, especially on upper-level cars. Moreimportant to most car buyers, though: The price hasn't gone up much at all,and it offers increased standard safety equipment and comfort in aconservative new wrapper worthy of Brooks Brothers. That makes it the ultimate mom-and-pop car.
Camry XLE V6Standard: 3.0-liter double-overhead cam 24-valve V6, four-speedelectronically controlled automatic, power-assisted rack and pinion steering,205/65r-15 H-rated tires with alloy wheels, power four-wheel disc brakes withanti-lock, dual front air bags, auto on/off headlights, dual remote mirrors,cloth seats, intermittent wipers, four-speaker AM/FM cassette stereo, airconditioning, power windows and door locks, cruise control, tilt wheel,keyless entry, split folding rear seats, dual lighted vanity mirrors, secondpower outlet, leather-wrapped steering wheel.Options: Traction control, dual heated mirrors, power moon roof, premiumcassette/CD audio system.Base price: $24,018As tested: $26,963EPA rating: 19 mpg city, 26 mph highwayTest mileage: 20.5 mpgFor 1997, comfortable Camry adds traction control and shoulder belts at allfive seating positions.


---
People Who Viewed this Car Also Viewed
Select up to three models to compare with the 1997 Toyota Camry.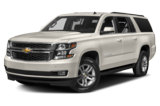 2015 Chevrolet Suburban
Starting MSRP
$49,000–$66,785
Compare
1998 BMW 323
Asking Price Range
$1,527–$7,551
Compare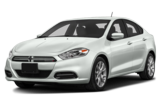 2013 Dodge Dart
Asking Price Range
$8,564–$16,460
Compare
2017 Chevrolet Malibu
Starting MSRP
$21,680–$30,975
Compare
Featured Services for this Toyota Camry