Average Ratings
---
32 out of 34 people recommended this car.
---
Toyota Camry 1998 2.2 Auto Saloon
by Marky Mark from London | May 23, 2016
I have owned my Toyota since 2006 with 47,000 on the clock. It now has 143,000 on the clock and runs superbly well. The car is free from rust and there are no oil leaks or drips. I previously had an Alfa Romeo GTV which was constantly breaking and going for repair. The Camry could not have been a bigger contrast as it is so reliable and nothing major has gone wrong. Style wise the car is starting to look quite sleek compared to the odd styling of modern cars today. Ride is very smooth and great having the auto transmission around town. The car is also very easy to work on with lots of room in the engine bay and changing discs, pads, belts etc straight forward. This car is one of Toyota's best ever. They even decided when they designed it to put in a sun roof and air con!
Purchased a new car
Uses car for Transporting family
Does recommend this car
---
Exceptional Build Quality
by Longtimeuser from Tucson, AZ | January 14, 2016
I bought it for 3K in 2009 when it had 145K miles on it. I just moved to US and wanted to get something cheap so I can get comfortable driving in the states and in the snow etc....figured Idd sell it once the winter is over....6 years later...I still have it with 230K on it...I can only think of 2 things that 'broke'....everything else I did can be considered usual wear and tear....Battery, Tires, Brakes, new sprk plugs, and struts.
Purchased a new car
Uses car for Commuting
Does recommend this car
---
Over 300,000 miles, minimal problems
by Dave from | October 1, 2015
We bought a 98 camry when it had roughly 60k miles. It now has 327k and counting. It has made it through a mom and 2 teenage boys and is going to be passed on to another teenager. Would recommend to anyone looking for a reliable car.
Purchased a new car
Uses car for N/A
Does recommend this car
---
Goes on, and on, and on ....
by Abjee from Chicago, IL | June 6, 2015
I am the second owner of this car, purchased in 2007 from my uncle with 37K miles on it. So far after that I have driven several cars and models (both V4 and V6 varieties), but Toyota Camry 1998 is a clear winner in the long term. Extremely comfortable and silent ride for its class! Handling is nimble and it tackles corners with ease. After 16 years and 140K miles, I believe the car has paid me back twice over in "satisfaction bucks". Very few repairs, and they are cheap. Service and aftermarket parts are always available and they work pretty well. It was driven for 10 years on snow so the bottom is rusted, but no squeeks or softness yet in the ride, the engine still sounds like new and gearshift and brakes are smooth. So far the big-ticket repairs incurred were a leak in power-steering, and the engine light went on because of another leak in an exhaust compartment, both of which took ~$500-1000 each to finally fix. Other than that I have spent very little on the vehicle maintenance, given that I still take it out for 1500 mile road-trips 2-3 times every year. Hope to own it for 200K miles.
Purchased a new car
Uses car for Work
Does recommend this car
---
Most Reliable Vehicle We Have Ever Owned!!
by Leyna from Pa | April 17, 2015
We bought this care used, when our Dodge Intrepid repair costs were off the charts. Never regretted it. This car is a work horse, never lets us down. Have thought about selling it at times because it is quite old, but it's the one vehicle that we can always rely on. It rides nice, has great pickup and even though it is 17 years old, we would not hesitate to take it cross country, that is how confident we feel behind the wheel of this car. About the only thing we don't care about, is the exterior, it is not much to look at., but its reliability won us over. It handles great in the winter, all the power equipment works great also!! Will probably keep it until it quits, which at this point are not sure that will ever happen!!
Purchased a new car
Uses car for Just getting around
Does recommend this car
---
Most Reliable I've owed
by Camry1998 from Houston, TX | April 5, 2015
Had my 98 Camry xle V6 since 2000, 212k on it now. Won't break, it's like bullet proof. Black, with leahter and grain, goes by KITT. Timing belt once recently, i'm about to get new ignition coils, ngk plugs and wires and give it a tune up. But drives perfect as is, it's just how i treat it. And i go KYB on the suspension struts/shocks, you will love this car long time. I love this car, i'd buy it again, and again. Cheap and easy to work on, readily available parts and plenty in junk yards, very popular and #1 selling at times in the USA. It's a fun drive.
Purchased a new car
Uses car for Just getting around
Does recommend this car
---
Can't get any more reliable
by CC from Bellevue, WA | January 28, 2015
I purchased my 1998 Camry new off of the lot. After 17 years I can clearly say it's the best car I have ever owned. I just turned over 90k miles, so I figure I have another 17 years to go!! I've done minimal repairs but do have it serviced regularly. Not great in the snow and wish, after all these years, that I had gone with the leather interior. Why would I give this car up...no way! This day in age it doesn't have all the bells and whistles that the new cars do, but I'm OK with that.
Purchased a new car
Uses car for Just getting around
Does recommend this car
---
NO WORRIES!!! BEST EVER!!
by toyota for ever from grand rapids, mi | September 12, 2014
393,000 MILES and still purrrrrs like a kitten. Had a 97 le as well and put 357,000 miles on it. Most reliable used car to date. I have done the minimum maintenance over the years ...brakes, tires, only 1 radiator, 2 timing belts, and believe it or not..average oil change every 15,000 miles. Had lower seals replaced about 250,000 miles, $500, it obviously leaked a little. I drive on average 800miles a week and I put about a quart of oil a week in. I am now looking for another Camry 97-2000. Best engine for the $.
Purchased a new car
Uses car for Work
Does recommend this car
---
Very few repairs!!!
by Joni Baloney from Springfield, MO | June 24, 2014
Purchased this car (used) in 2001 at 35,000 miles. Many years later, I'm just reaching 90,000 miles. I've had to do very few repairs to this car! I avoided foreign-made for many, many years - I just didn't feel that they were as solid and safe as American-made. However, I've become a true believer in Toyota! This car is the lightest car that I've ever owned so the traction in rain (feels like it hydroplanes a little at 55mph or greater) and snow does leave a lot to be desired. I'm sure the tires and the weight of the car have a lot to do with this so I am looking to buy a bigger car (maybe a compact SUV) in the next couple of years.
Purchased a new car
Uses car for Just getting around
Does recommend this car
---
Almost too Good
by Daily Commuter from Orland Park, IL | March 3, 2014
I bought this car used with 24K miles on it on Sept. 10, 2001. Needless to say, nobody cared about seeing my new car the next day! I bought the Camry because my wife was pregnant with our first child and I wanted something reliable. We brought him home from the hospital in it 13 days later. Today, he's almost as tall as I am and the Camry is still running great at 163,000 miles. I almost want it to break down so I can get a new car, but it runs so great, I can't justify it! I haven't had a car payment in 9 years, which will help with college payments for both my kids.
Purchased a new car
Uses car for Commuting
Does recommend this car
---
People Who Viewed this Car Also Viewed
Select up to three models to compare with the 1998 Toyota Camry.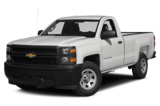 2014 Chevrolet Silverado 1500
Asking Price Range
$21,537–$42,341
Compare
2005 Audi A6
Asking Price Range
$4,885–$11,453
Compare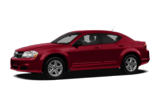 2011 Dodge Avenger
Asking Price Range
$6,181–$13,773
Compare
2016 Chevrolet Sonic
Starting MSRP
$14,345–$21,495
Compare
2015 Volkswagen Jetta
Starting MSRP
$16,215–$29,280
Compare
2011 Chevrolet Avalanche
Asking Price Range
$18,067–$33,735
Compare
Featured Services for this Toyota Camry