Average Ratings
---
30 out of 31 people recommended this car.
---
3rd Camry in 23 years....and counting
by Beetzmee from Atlanta | November 7, 2015
There are few more devoted Camry fans and critics than me. I owned a 1992 Camry for 8.5 years, a 1999 that is STILL going strong and recently, this 2005 Standard with auto. A base model if you will. This one has more room than the other two but its build quality is not exactly as good as the other two but still quite good overall. I bought this one used because my daughter totaled her car so I gave her my very well cared for 1999 that is 16.5 years, and 228,000 miles old and still going strong. Those made between 97-99 were excellent and if you have had one you know this. This one has steering more precise and reminiscent of an accord. It has 180,000 miles on it and I have spent about $1,300 reconditioning her to tip top shape. Transmission fluid, brake fluid, lower and upper motor mounts, wiper blades, headliner, engine coolant flushed, oil change, battery, and full detail. With tinted windows. It's now ready for me. The engine is perfect. The transmission is smooth. Struts were replaced before I got it. Will add a Bluetooth stereo soon. Other than the goofy looking rear end, the rest of the car looks fine. Never knew why they made the rear end look like that but, it drives beautifully. I suspect I'll pushy this one to 250,000-300,000 miles and sell it for 3k when I'm done. For 23 years now I have driven primarily two camry's but own 5 other vehicles (wife and kids). She drives a sienna van, the others drive two trucks and an old maxima. We are slowly but surely phasing all domestics out of this fleet. Toyotas are the only cars we buy now. They are simply superior overall to anything else made. I've come to learn and know these products quite well and the engineering, as you will learn, is superb. I even owned a 1983 Toyota tercel hatchback 5 speed when young....never should have gotten rid of it. Great car. The Hondas are second but they have too many transmission problems and the AC is weak. Toyota has the strongest AC. My 1999 AC has never gone down in 16.5 years. No other manufacturer can routinely do this. If you are looking for rock solid transportation value, buy a Toyota and don't look back. Get a great car and then get on with your life.
Purchased a new car
Uses car for Work
Does recommend this car
---
One of the best used cars on the market
by David from South San Francisco | October 15, 2015
Three years ago I was looking for reliable used car for commute, and was considering Mazda 3, Honda Civic or Prius. Camry was quite big for me, but when I found a good deal on Craiglist and tested drove it, I loved that car. In my opinion, it has of the most comfortable suspensions, pretty quiet on freeway, handling is very decent. Even though, I dont really use rear seats much, it has very roomy rear seat and huge trunk. Reliability is legendary, I drive it for 3 years and 35.000 miles, and no single issue. Only preventive maintenance - tires, brakes, oil change, transmission fluid change etc. I spent about $1.000 only for maintenance for the 3 years, its amazingly reliable. It has some cons, like pretty slow acceleration, exterior design is not super nice, and interior door panels made from cloth (not really practical). Though, for daily commute Camry is one of the best cars available on the market. And you get a best value, if you buy 5-years old Camry for half of the new car price.
Purchased a new car
Uses car for Commuting
Does recommend this car
---
Love Toyota!
by Kline from Rochester NY | March 22, 2015
I have had my car for almost a year and have had not problems with it. It is a 2005 with 130,000 miles and running like new. Bought from a dealership. Everything about the Camry is great! Hoping to get at least 4-5 more years and another 70,000 miles on it. If all goes well I don't think I will buy another brand again.
Purchased a new car
Uses car for Commuting
Does recommend this car
---
Excellent vehicle
by Average Consumer from reston, Virginia | February 21, 2015
Camery 2005 xle V6 - extra wide interior - rides smooth - purchased at 85,000 uin Dec. 2012 - one owner only - extended warranty obtained - normal wear and tear essentials covered - once replaced operates well with regular service - now at 132,000 want to keep this up to 200K plus - take good care of it - had I been originial owner - extended warranty. All passengers comfort - beautiful long distance drives - I just want to keep on driving -If you give me a choice now for a newer model even if FREE I would say if you can find me a 2005 xle model in excellent/good condition I would take that instead of the newer 2015 models.
Purchased a new car
Uses car for Transporting family
Does recommend this car
---
This car saved my life
by Jeremy from | January 15, 2015
I have just got in to the big accident on highway with this car, and poor car saved my life and it has gone. However, I am concerning to purchase same car, because I really loved my car. But for all of you, please don't drive with summer tire. Anyways, I love this car.
Purchased a new car
Uses car for N/A
Does recommend this car
---
Most Reliable Car
by Amy from | November 26, 2013
I will surely go for this car. Best reviews and performance.Can drive smoothly. Excellent. Best value for money
Purchased a new car
Uses car for N/A
Does recommend this car
---
The Best Car for safety and the most reliable car.
by Tiger from Texas | November 1, 2013
I have owned this Camry since 2005. It is the basic model with 5 speed on the floor. I have driven this car to New England, To California , Maryland, Coast to coast. It is a safe reliable car that gets great gas mileage. I now have over 273,000 miles on this car. If you cannot afford a new Camry, used Camry's are a good car to purchase. 1998-2001 older but reliable, or 2002-2006 one of the best body styles of Camry by Toyota. This Camry has dual airbags, dual side mirrors, cruise control, hand controls on the steering wheel for the radio and cruise control. It also has safety bars in all the doors to protect you in a crash, plus crumple zones to put the stress of a collision on the car and not on the passenger.
Purchased a new car
Uses car for Transporting family
Does recommend this car
---
Reliable if not the most exciting
by Driving beyond my age from Toronto, Canada | June 28, 2013
It's no performance monster and the styling is a bit goofy but in terms of comfort and reliability I could not have asked for any better. The 4-cyl even offers decent performance considering the weight of the car. If I had to pick flaws I would name two: the ride in the SE is a bit bumpy, it seems to be tuned to accentuate uneven pavement, and the automatic transmission shift a bit erratically. Overall I have been really happy with this car, I've had it since I bought it new 8 years ago and it's weathered the years amazingly well.
Purchased a new car
Uses car for Commuting
Does recommend this car
---
best among 30 tested during my experience
by Camry fan from Maryland | October 3, 2012
i had about 30 cars (in Germany and USA). Mostly used. Finally I started to buy new cars. Having the experience witwith German, French, American, Japanese cars owing h renting them I was attentive to Camry as the best seller in USA. After beautiful Altima finally I bought my long year desired Camry in 2005. It is so high quality in all all aspects that even after 115000 miles my wife is asking to gift my Camry instead of any new car! I recommend to her to buy any new car (of course Camry is preferable) but I will drive another 150-200Kmiles hoping without problems. So Good Job, Toyota Camry!!
Purchased a new car
Uses car for Commuting
Does recommend this car
---
PC12312011
by feeling blessed 2012 from Fort Wayne
I love my car it is comfotabe if you are in the front seat or a passinger in any other seat. This car gets me to my destinations care free. This car performs well. I love the color Phantom Grey. This car has great fuel milage too. This car is a pleasure to drive.
Purchased a new car
Uses car for Commuting
Does recommend this car
---
People Who Viewed this Car Also Viewed
Select up to three models to compare with the 2005 Toyota Camry.
2016 Mercedes-Benz CLS-Class
Starting MSRP
$66,900–$76,600
Compare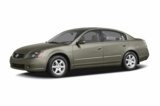 2005 Nissan Altima
Asking Price Range
$1,824–$8,824
Compare
2015 Ford Fiesta
Starting MSRP
$14,455–$21,435
Compare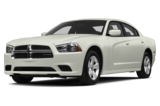 2013 Dodge Charger
Asking Price Range
$10,816–$31,036
Compare
2004 Toyota Corolla
Asking Price Range
$2,676–$8,640
Compare
Featured Services for this Toyota Camry