Average Ratings
---
22 out of 33 people recommended this car.
---
Lots of Warranty Work Needed - Caveats
by Cranky Academic from Central Texas | May 3, 2015
I bought the car in Massachusetts in late 2007, where it stayed until a move to the Southwest in the Summer of 2012. So, the car has been in climates that have been very different. In Mass., I lived near the Atlantic Coast, and the winters also bring salt to the road, The SW is a different animal, aheat-dominated region. I'm glad that I bought the extended warranty (six years or 100K miles). I needed it. Repair warranties included, of course, the brakes (the 2010 recall), a repair of a broken Cruise Control mechanism, both front sun visors. Since 2012, extended warranty work has included a new radiator and rack-and-pinion replacement. More recent out-of-warranty work included replacing the water pump (these go bad, infamously so, by 90K miles or so), front shocks, new spark plugs and wires, a new belt tensioner (the old one snapped at the dealership during a belt replacement) and an overhaul of the brakes. Current mileage: 100K In addition, Toyota has sent some advisories for coverage if the engine consumes excess oil, or if the dashboard begins to warp and melt. (These are extended, no-cost coverages through 2016, if I remember correctly). As for replacing leaking shocks: I had complained to a Toyota dealer in SE Massachusetts several years ago about these leaking shocks, but they absolutely insisted that these were not defective. The current dealer servicing this car has a different take, a more appropriate one, on shocks that leak. So, about $5000 has been put into the vehicle over the last three years. Half was covered by the warranty (which itself cost $1300), and half was out-of-pocket. (My cost, then, has been about $3700). This is somewhat more than I would have liked to have budgeted, given that the car has been well-maintained. In terms of comfort: The drivers' seat is not comfortable for long drives (despite the fact that I have a motorized seat). I've compensated with a Gelco GSeat Ultra support pad, which provides the ergonomics that should have, but were not, designed into the seat. Toyota has a lot to learn about ergonomics. This current set of problems aside, I hope to reach 200K miles with the car. I've corrected a portion of what made the 2008 (really the 2007-09) a less than stellar run for Toyota. The car is quiet, and handles decently. With the repairs, I trust it on the road. I just wish that all of this radiator, rack-and-pinion steering, water pump, water pump tensioner, shocks, even the visors limping falling, a different times, in situations that were potential hazards, didn't leave me to doubt the quality of the initial assembly and parts, at th e point of sale.
Purchased a new car
Uses car for Commuting
Does not recommend this car
---
2008 Toyota Camry Hybrid
by cb from minnesota | April 3, 2015
I have owned a 2008 Toyota Camry Hybrid for 9 years now. It has 98,000 miles and has been fabulous. I have absolutely nothing bad to say about it.
Purchased a new car
Uses car for Commuting
Does recommend this car
---
Excellent workhorse car value!
by notacargal from Dallas TX | March 4, 2015
I read the other reviews and must disagree!! It is 2015 and I bought my beloved camry in late 2012, with about 107,000 miles on it. have barely had to do any work on the car and am now at almost 150k and the reliability, great gas mileage, attractive styling on the outside, and comfortable drive make me happy! I am a former Camry owner also. Previously had a 1998 Camry for 5 years and it was awesome until it hit 200,000k and then some things started breaking down, of course. I am amazed at the way the vehicle holds it's value. For a single woman who doesn't know cars, this has been an exceptionally easy car to own!! I owed a Volvo S40 right before I bought this car, and THAT WAS A PIECE OF TRASH AND SO MANY MANY PROBLEMS!! My Camry is refreshingly problem free. I have not had to replace breaks or transmission ,etc. Just regular oil changes and normal maintanance like a battery here, air filter there. Great car!!
Purchased a new car
Uses car for Commuting
Does recommend this car
---
;j;jj;n;ij;io
by lkjlj from | October 22, 2014
carfax report was supplied by the dealership at no cost, which was helpful. Friendly staff. Were adamant about helping us come to a price we both felt comfortable. Stayed open late for us. Only negative I would have to say was that I didn't even get two blocks away in my new car without the gas light coming on. Also in test drive we noticed the wind shield wipers weren't even useable they were so bad we asked them to be replaced before purchase, it was agreed to do so and days after the purchase I was caught in the rain with no windshield wipers because they were never replaced.
Purchased a new car
Uses car for Commuting
Does recommend this car
---
Unreliable car ever
by Loyal Toyota owner from New Jersey | April 25, 2014
I bought 2008 Toyota Camry LE and now regret it. It would not start. Took it to a Dealer and cost me over $1,000. They say it has some type of electrical isseu
Purchased a new car
Uses car for Commuting
Does not recommend this car
---
Garbage
by A Camry owner from Ensley Alabama | October 27, 2013
I have owned a 2008 Camry for the last 3 years. The ride is rough steering is hard to manage it has a vibration that Toyota keeps telling me they can't find anything wrong. I'm done with Toyota forever. On to the Honda dealership I go.
Purchased a new car
Uses car for Work
Does not recommend this car
---
mediocre
by mediocre car from Boston MA | October 23, 2013
i was a loyal Toyota owner until this car. From almost day 1 was hit with all of the safety recalls from the floor mat problem all the way to burning oil. The one piece that was nice was Toyota covered everything however once the engine had to be rebuilt at about 75,000 miles the car was never the same. Decided to trade in for an accord at 94,000 while it still had value and move on. The past Toyota products were great and reliable, hopefully they corrected things moving forward, that said, stay away from a 2008.
Purchased a new car
Uses car for Commuting
Does not recommend this car
---
Strong sedan
by Car lover from | September 26, 2013
Before I inquired about the Toyota Camry I was unaware of the fact that many cars are made of fibre. I used to tease my friend who had an i20 as 80%of its body is of Fibre. Now coming back to Camry, its undoubtedly a strong sedan which has a lot of metal content in it. Some small accidents actually were unnoticed on my car. Also the fuel efficiency of the car is quite good. Also, go in for the Automatic model as it is well suited for a powerful car like Camry :)
Purchased a new car
Uses car for Commuting
Does recommend this car
---
Benze
by Bennie from United Kingdom | March 4, 2013
I just like this car I will always want this car any time any day, nice car it make my journey more relaxing and comfortable.
Purchased a new car
Uses car for N/A
Does recommend this car
---
worst decision of my life!
by cardreamer from | August 9, 2012
I only have 37,000 miles on my 5 year old Camry XLE and it is in worse condition than my $9K 1996 Hyundai Accent. The exterior is as boring as ever, and the interior is a piece of garbage. There are only 2 good things about this car. 1- The service is pretty good. 2- The leather seats are pretty comfortable, but it's the horrible driving experience that brings the ratings down. In 5 years, i've needed 3 new transmitions and new brakes. There is nothing but cheap plastic inside the car. The GPS that came with car broke got replaced and broke again. The (fake) wood by the cup holders cracked. These are just a few of the problems with this car. My 2008 Camry XLE was definitely not worth $25k. I will never recommend a camry or even any Toyota to anyone, and i will probably never by a toyota again.
Purchased a new car
Uses car for Just getting around
Does not recommend this car
---
People Who Viewed this Car Also Viewed
Select up to three models to compare with the 2008 Toyota Camry.
2010 Honda Accord
Asking Price Range
$7,744–$15,956
Compare
2008 Ford Fusion
Asking Price Range
$3,591–$10,839
Compare
2014 Nissan Rogue
Asking Price Range
$15,327–$25,119
Compare
2008 Honda Civic
Asking Price Range
$4,658–$12,334
Compare
2010 Hyundai Sonata
Asking Price Range
$4,122–$12,022
Compare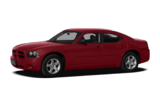 2010 Dodge Charger
Asking Price Range
$3,678–$20,442
Compare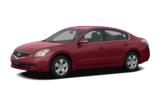 2008 Nissan Altima
Asking Price Range
$4,666–$11,750
Compare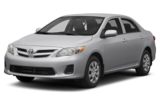 2012 Toyota Corolla
Asking Price Range
$8,355–$14,839
Compare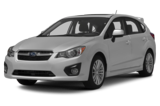 2012 Subaru Impreza
Asking Price Range
$7,706–$24,682
Compare
Featured Services for this Toyota Camry