Average Ratings
---
41 out of 53 people recommended this car.
---
Very reliable!
by Poconos Road Warrior from Mount Pocono, PA | August 19, 2015
I have the XLE V-6 version. Not a very flashy looking car on the outside but the interior and options more than makes up for it. It is excellent on gas (regular) and very reliable. Great traction in snow. Bought it with 28K miles in 2011. Currently has 135K miles and still drives like new. I have only needed to perform general maintenance (new shocks/struts brakes, etc.) Lots of interior space and headroom. Can fit 4 large adults comfortably. When we take long trips, my kids recline the rear seats and fall asleep instantly. The surround sound is very good. Great family car! Aux is great for connecting an MP3 for music. Bluetooth works well also. For a 2009, it is ahead of its time. Definitely recommend it.
Purchased a new car
Uses car for Commuting
Does recommend this car
---
Great all around sporty sedan!
by Smoke from Wilmington, NC | August 31, 2014
I found this car while looking for something with more room than my 2010 Ford Focus SE. At first I didn't even think about a Camry, I didn't like the grill. Then I saw a Camry SE and fell in love. It has enough room inside for 4 LARGE adults. I weigh 260 pounds and my wife's just a bit smaller. It has a huge trunk. Fully loaded the car still has good power with a 4 cylinder. I love the dual exhaust on the SE everyone thinks I have 6cyl till I raise the hood, AND it has 10 more HP than other 4cyl Camry's. So far I've changed the Oil and put a new set of tires on it. ONE bad thing about the oil. It requires a Synthetic oil and it cost me $50 for an oil change. You cannot put anything else in it! That said it goes 10,000 miles between oil changes. It corners like it's on rails! It rides a little stiff due to the sport tuned suspension. The base sound system is GREAT. I only wish it had Bluetooth for my cell phone. I did find that I can plug my phone into the AUX plug and hear it over the car stereo which is a BIG plus. I recommend this car to everyone! It easily gets better than advertised gas mileage in Town and the on the Highway. The 18.5 gallon gas tank is perfect and costs about $45 to fill up at about $3.40 a gallon.
Purchased a new car
Uses car for Just getting around
Does recommend this car
---
Done with Toyota
by Cj from San DIego, CA | November 12, 2013
I purchased a 2009 SE Camry expecting a great vehicle. The salesperson told me its s 4 banger but drives like a v6. Not true at all I have to put my foot on the accelerator 5x and I still have no get up and go. The interior is cheap looking, plastic moulding. The seats are nice comfortable and its a roomy car. My braking system is faulty and accelerates on its own. Hence the recall. Exterior paint on my White car is dull and has lost its shine. I have waxed it and still no shine to it. It looks terrible and I have found no recall for the paint. I have purchased Toyota's my whole lifr th is is my 5th one and I want to trade it in. I have lost all faith in this manufacturer.
Purchased a new car
Uses car for Work
Does not recommend this car
---
me
by black mamba from byesville, oh | August 11, 2013
Good value, awesome car. The seller was the worst experience but the car was nice once i fixed all the problems
Purchased a new car
Uses car for Work
Does recommend this car
---
A car you can count on.
by Toyota Fan from West Leyden, N.Y. | July 26, 2013
I have always heard that Toyotas were reliable vehicles, and now I know why. It is a joy to drive. The gas mileage is great for what I use it for. This will probably be the last car I purchase.
Purchased a new car
Uses car for Just getting around
Does recommend this car
---
Reliable, but lacking for me
by Prodriver82 from Providence, Rhode Island | February 13, 2013
I went from owning a 2005 Chevy Trail Blazer with 126,000 miles to opt for a 2009 Toyota Camry CE (base model). When we first bought the car in November 2011, we really enjoyed the car. Great fuel economy averaging 22 City/30 Highway, lots of interior room, comfortable seating for 5. Not allot of toys due to it being a base model. If your considering the purchase of an 2009 Camry, might I suggest settling for either the LE, SE or the XLE models rather than the base CE. More toys therefor more enjoyment. We were taking at least one long distance trip a month and was an enjoyable car to drive. Very reliable car. We owned the Camry for 13 months, but after seven months, we were back in the market seeking out an SUV to replace the Camry. Again, it was a great car but it just, over time, wasn't the car for us.
Purchased a new car
Uses car for Just getting around
Does recommend this car
---
Nice car
by Camry fan from Houston TX | February 8, 2013
I just bought my 3rd Camry, a 2009 model. It is a very nce car, it drives well and is very tight. The steering is a bit light and the brakes a bit touchy, but I should get used to them. I am surprised that the HWY mileage isn't all that high, only 29.5mpg. I have yet to break 30mpg. My 15 year old Camry got better mileage (32mpg) so that is disappointing. Overall, a very good car.
Purchased a new car
Uses car for Transporting family
Does recommend this car
---
On the way to abyss
by Dan from San Jose, CA | January 6, 2013
Camry used to be a bread and butter for Toyota but there has been serious cost cutting going and it culminated around 2009 model year. Please note that after 2010 Toyota has been pressured by Hyundai and Honda to step up to the plate and significantly improved on a lot the things I'm going to mention. I have Camry SE 4Cyl(which stands for sports package). Quality: 1) Poor quality of assembly: Serious misalignment in the interior panel setup. So serious that I had been buying the car secondhand I would have for sure thought it was in a collision and fixed in a bodyshop. 2) Sound system started having issues (ejecting CD's, displaying weird text, not respond to volume control) around a year after purchase. Turned out there was a old TSB way back to 2006-7 which eclipsed almost of Toyota lineup. Sound system replaced within warranty; now fast forward just ~15K later sound system is having issues again - the same thing. 3) During regular maintenance (at 28K miles) it was discovered that water pump is leaking, CV boot is leaking. Replaced under powertrain warranty for free. =================== Interior materials =================== Cheap silver plastic everywhere and the rest of interior pieces scream - cheap.... The SE trim at least gets some higher quality seat fabric and alloy wheels - the lesser trims are abomination to look at. =================== Driving =================== 1) Steering feedback is nonexistent. Steering is needlessly heavy. 2) Sports suspension is very harsh and absolutely needlessly so. The car while acting tauter than the regular Camry still remains...a Camry. 3) The engine is a surprise. Being around 155 HP engine in the car of this size, you would be expecting a complete slugger - but somehow Toyota was able to squeeze the last ounces of power from it to deliver a more than acceptable driving experience. Conclusion: For a car that for all means and purposes is equal to using an appliance - going from A to B, the reliability problems of the Camry and the construction/fit/finish put a serious dent in the Toyota brand reputation. If it is not a driver's car by definition and not even a reliable appliance by its design what exactly is the purpose for its existence?
Purchased a new car
Uses car for Commuting
Does not recommend this car
---
reliable, comfortable, and great on gas
by mom car from CT | December 21, 2012
First Toyota I have owned, love my Camry LE, looking to sell again soon for another newer camry upgarde to XLE. It's comfortable and roomy for long trips, reliable and great on gas. Have over 60K miles, and no major repairs yet.
Purchased a new car
Uses car for Just getting around
Does recommend this car
---
Not So Bulletproof
by Toyota Loyalist from LA, CA | June 26, 2012
I was told by so many that a Camry was a bulletproof choice and that I would never regret it. Well after having a Honda Accord that was a nightmare and worse I test drove a Camry finding that after 100 miles it seemed comfortable enough and thought it would be a reliable change from my Honda. Went ahead and bought the V6 SE with Leather seating and some other options. Then the next month I had a meeting in Portland, OR. I live in LA so I thought I would drive. The seats are like sitting on rocks and the AC barely cools anything. Then when you sweat in the CA sunshine you stick to them like glue. So pouring on sweat and sitting on leather rocks I made the decision to pull over in Sacramento and rent another car. I did and they gave me a Ford Taurus. I LOVED IT. It was comfortable, quite, powerful, and handled well while averaging 35mpgs. The trunk was bigger too. When I returned I dreaded the car trip home in my Camry but I made it back to LA just to have the thing break down 2 weeks later. I took it to Toyota and they said it was oil starved and when the checked the level sure enough only a quarter full. They said that it was regular for it to burn oil like that, even telling me that some burn up to a quart for ever 1k miles. So I listed my Camry and got myself a Taurus and couldn't be happier. Its more comfortable, practical, efficient, economical, powerful, reliable, safer, and handles much better thanks to AWD rather than that understeering FWD on the Camry. I have owned over 5 Toyotas in my life but never again will I purchase a Toyota. Also check that this Model has 5, yes five, you read it right recalls on it. Toyota used to be a biword for quality and dependability but now I think that they have passed the torch to Ford and I will now be a Ford loyalist for life. Ford are now more reliable (check number of recalls on Ford in recent years compared to competing Toyota models), more practical, and just all around better cars. If your looking at a Camry I advise you to look rather at the competing Ford model. Run don't walk away from Toyota.
Purchased a new car
Uses car for Commuting
Does not recommend this car
---
People Who Viewed this Car Also Viewed
Select up to three models to compare with the 2009 Toyota Camry.
2008 Audi A4
Asking Price Range
$6,060–$14,524
Compare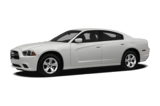 2011 Dodge Charger
Asking Price Range
$9,009–$25,905
Compare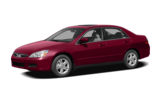 2007 Honda Accord
Asking Price Range
$4,664–$11,644
Compare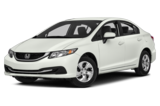 2014 Honda Civic
Asking Price Range
$11,316–$20,088
Compare
2012 Nissan Altima
Asking Price Range
$7,536–$16,084
Compare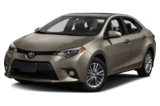 2014 Toyota Corolla
Asking Price Range
$11,180–$18,268
Compare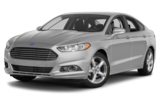 2013 Ford Fusion
Asking Price Range
$10,279–$19,991
Compare
2014 Toyota Avalon
Asking Price Range
$19,533–$29,633
Compare
2016 Chevrolet Malibu
Starting MSRP
$21,625–$30,920
Compare
Featured Services for this Toyota Camry