Average Ratings
---
48 out of 57 people recommended this car.
---
6 1/2 years later ...
by R. from Centerville, MA | February 12, 2016
6 1/2 years; 67k later ... no problems, no regrets. Faithful with 10k service and Mobil1 oil. I have learned to live with the air bag blind spot on the right. Just drive more carefully. Pep. Great for the long ride cruise. Nimble around town. Comfortable for 6'3". So why cannot this be a 20 year car?
Purchased a new car
Uses car for Just getting around
Does recommend this car
---
Still runs like New! 66k
by 2010 Camry LE Happy from Avondale, Arizona | March 11, 2015
2010 Camry LE 4 cyl - bought back in 2009 new. Had only to change the battery & tires once and given it regular oil changes in the last 5 years plus - that's all. Peppy for a 4 and I have taken it on 1200 mile plus trips driven in the same day and I didn't get real tired or sore from sitting so long. Gas mileage is so outstanding that I don't even bother keeping on eye on it. Drove from Albequerque, New Mexico to Avondale, AZ (west of Phoenix) and still had a quarter tank left. That is 476 miles. Has third party spoiler and 18" alloy wheels. Chose it over the SE. Mine is nicer as far as looks. So far the car has been outstanding. Sorry not for sale. LOL.
Purchased a new car
Uses car for Work
Does recommend this car
---
Disappointed......
by Car Guy in Ohio from Cleveland, OH | January 15, 2015
I purchased my Camry new and it is my first Toyota. However, I have been disappointed in the quality/reliability of the Camry. The first problem, which is still ongoing, is alignment. I have had five alignments in the first four years of ownership. When I questioned the dealer on why this is happening, it was described as the 'Camry Lean.' I translate this as something I will have to live with and continue to pay for. I know alignments are part of proper maintenance, but it seems I can't go 10k miles without an alignment. The next problem was leaking struts. I had to replace all four struts at 40k miles. I have never had to replace struts so early in a vehicle's life. The next problem was the rear brakes. I had to replace the rear brake pads due to the calipers sticking and wearing out the outside pad prematurely. Haven't had to touch the front pads yet. I have approximately 55k miles and I am starting to notice oil consumption. Again, this is way too early in the vehicle's life for me to be noticing that. I am very disappointed in Toyota's perceived quality reputation. I was expecting more, This Camry isn't any better than some of the American nameplates I've owned in the past (in some cases it's worse).
Purchased a new car
Uses car for Commuting
Does not recommend this car
---
2010 Camry 4-cyl
by Gary in Texas from Texas | August 24, 2014
I purchased this car brand new five years ago. It has been very reliable and still runs great. I recently went on a trip and was caught in heavy rain on a road that was steep and had more sharp curves than I've ever driven on. I was impressed with how the car handled. The only negative I have is gas mileage on the highway is much lower than advertised. I got 25mpg driving strictly on the highway.
Purchased a new car
Uses car for Just getting around
Does recommend this car
---
Long term owner
by CC from Edison, NJ | July 15, 2014
I tend to write an review on a car after I owned it for several years because that's when you truly realized the performance, dependability, and if the styling holds up. I got my 2010 Camry in October of 2009. The car's reliability seems okay, I wouldn't say it is as good as some of the Toyotas I had in the 1990s. The problems I've experienced so far are the brakes started to pulsate after about 20,000 miles, replaced pads and rotors, rear windshield rattling, and window seals started to melt after the sun bakes the car and causes the window to make a clunk noise when open and leaves a nasty mark on edge of the windows. The styling isn't the best looking car on the road, Toyota needs to work on it, even the newer models still look ugly. 2015 models improved quite a bit though. Performance seems adequate for a four cylinder. Fuel economy is about 26-27mpg in mixed driving. Transmission shifts fairly smooth. Some wind noise at highway speed, noisier than a 2003 Mazda6 I had previously. Overall I'd say Honda Accord, Nissan Altima, and Ford Fusion are a bit better than this car.
Purchased a new car
Uses car for Just getting around
Does not recommend this car
---
Great car, Great Dealer
by FF from Kent, OH | July 15, 2014
I bought this car ~ 2 weeks ago from Cedar Auto Group, E Tallmadge Ave., Akron, OH. I had great service with this dealer. I am grateful to have such an excellent dealer close bye. They are professional, so informative, and they give me the best deal (~ $ 1000 less than others). The car is great and we are so glad we got it.
Purchased a new car
Uses car for Work
Does recommend this car
---
Very reliable car
by Ashley from Cedar rapids, IA | June 11, 2014
I bought my Camery 8 months ago from Larry at Cassill Motors. I could not have asked for better customer service. I love my car and am very thankful to found such a great dealership close to home!
Purchased a new car
Uses car for Commuting
Does recommend this car
---
2010 Camry with Manual Transmission Review
by Michael Camry Reviewer from Annapolis, Maryland | April 21, 2014
Shouldn't your dream car be economical, fuel efficient, and all yours? It's no wonder there's a Toyota Camry, manual transmission, with your name on it. It earns 22 mpg in the city and 33 mpg on the highway, with an 18.5-gallon tank, making it one of the most efficient sedans on the highway right now that isn't a hybrid. Camry has four doors, five seats, 169 horsepower and manual locking doors. My Toyota Camry, in Midnight Black, is also a 2010 model, and it was one of the greatest investments I've ever made. It was the reason I learned to drive manual. I was the car I passed my driver's test in. It's been there through all of my adventures, and I expect it to be there for many years more. My mother purchased it in late 2009 from a Toyota dealership in Annapolis, half a mile up the road from the Maryland State Capital Building on West St. She specifically made sure that the car had a manual transmission before she bought it. My mother drove the Camry from October 2009 up until July 2012, when I was handed the keys for good, after passing my drivers test at the DMV. I drove it everyday in my senior year of high school PROS: The 2010 Toyota Camry has been quite a reliable car over the time I've had it. Through frigid winters and burning summers, this car has withstood the weather and the mileage I've put it through and continues to have most of its original manufacturers parts. I put it through nearly 45,000 miles in my senior year in high school as I improved my driving skills with a manual gear shifter. Amazingly my clutch is still the manufacturer-installed clutch and I haven't need to replace it yet from how much I've worn it down learning to drive. I've had no serious trouble with anything in the engine thus far, and all of the lights inside of the car are still original from the day we bought it. The headlights have been replaced twice now, the second time just as recent as January 2014. The gearshift in the Camry is truly great. It's a unique design with seven gears, six forward and one reverse gear to the left of the first gear. The clutch feels natural and has little resistance as you shift. I sometimes have trouble shifting into the second gear from first. I haven't had any major changes to my Camry and I don't believe that's about to change. CONS: Few people know how to drive the bloody thing. Unfortunately American manufactured cars often have automatic transmissions and therefore many Americans never feel the need to learn how to drive a manual transmission. It drives me crazy! Few can ever drive my car if I need them to. It's a fantastic car and it handles even better, but for some reason most Americans have no use for manual transmission and never bother to learn it. You should never let anyone drive this car unless you can be certain that they know how to drive manual transmission AND are experienced in driving a manual. The first time I needed someone to move my car, was while working at an outdoor education center for elementary school students in Prince George's County called Arlington Echo. I worked with a few friends of mine from high school, one girl in particular named Grace. Grace, who I believed had a manual car, was working with me one afternoon when I needed her to bring my car down to load materials for a compost system we needed to build behind the cafeteria. She walked the one-mile trek to my car, with my keys to bring my car down the road to the worksite. Suddenly I heard a crash. I rushed up the road, which took me several minutes, to find Grace running towards me apologizing. "I'm so sorry Michael, please, I didn't mean to, I was only trying to help," she said. I walked into the tractor garage that I had parked in front of, only to find the front fender of my car had bent almost a foot underneath of my car. Thankfully she was able to stop before the engine block hit the tractor or the airbags went off, but the damage could have been much worse. Never let others drive your car, especially a car that the potential driver could lose control of without experience. Also, more Americans should learn manual transmission: 1) It gives you more control on the car 2) Its more fuel-efficient 3) Its what cool people do. But in all seriousness, this is a great car. It's reliable, economical, and it's manufactured by one of the most popular and dependable car brands in the entire world. There's no reason that the Toyota Camry can't be your next great car.
Purchased a new car
Uses car for Commuting
Does recommend this car
---
Just get it you will love it
by Best car from | March 29, 2014
I have a toyota camry 2010 le v6 3.5L and i love it best car i ever got. i will never go back to honda or any other brand trust me this is the best car u can ever buy.
Purchased a new car
Uses car for N/A
Does recommend this car
---
Most Reliable Car I've Owned
by none from Kentucky | July 11, 2013
I love my car. It was showroom kept. Clean very low miles. Excellent customer service, sales, and finance dept. I appreciate Oxmoor Toyota.
Purchased a new car
Uses car for Commuting
Does recommend this car
---
People Who Viewed this Car Also Viewed
Select up to three models to compare with the 2010 Toyota Camry.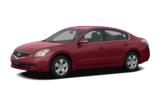 2008 Nissan Altima
Asking Price Range
$4,660–$11,764
Compare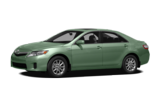 2010 Toyota Camry Hybrid
Asking Price Range
$6,982–$15,886
Compare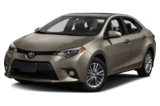 2014 Toyota Corolla
Asking Price Range
$11,180–$18,268
Compare
2010 Ford Fusion
Asking Price Range
$5,356–$13,612
Compare
2014 Ford Focus
Asking Price Range
$9,215–$16,595
Compare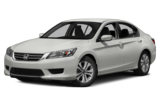 2013 Honda Accord
Asking Price Range
$12,851–$21,679
Compare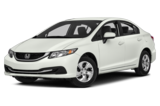 2014 Honda Civic
Asking Price Range
$11,316–$20,088
Compare
2016 Hyundai Elantra
Starting MSRP
$17,250–$21,700
Compare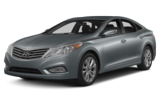 2013 Hyundai Azera
Asking Price Range
$14,520–$23,892
Compare
Featured Services for this Toyota Camry