Average Ratings
---
36 out of 49 people recommended this car.
---
Uncomfortable Seats
by Need a solution..... from Illinois | April 27, 2015
I too have had the same experience with the seats being very uncomfortable in our 2013 Toyota Camry SE. They aren't just uncomfortable......they are unbearable to the point I thinking about selling this car and cutting my loses. Any suggestions for correcting the seat problems before I make this jump to another vehicle?
Purchased a new car
Uses car for Commuting
Does not recommend this car
---
Expectation Management
by E from San Antonio, TX | January 22, 2015
Overall, I love my 2013 Camry SE. Some people leaving negative comments need some expectation management. The Camry is not a comfortable luxury car. If you want that, buy a Volvo, Lexus, Mercedes, or Jaguar. I bought it because I knew it would last forever and hold it's value. I admit the drivers seat is uncomfortable for longer trips, but that's a trade off I'm willing to take. Also, it was never meant to be a performance car either. I've owned a couple of BMWs in the past, to include a 2011 335diesel, and have maxed out their performance and it was a lot of fun. The Camry does however have a surprisingly strong and smooth 4cyl engine. But once again, I'm willing to take that trade off. The Camry SE handles like a boat by the way. Don't buy the Camry if you enjoy comfort or performance, but if you want a good overall mid sized sedan that will last you 200,000 miles and give you a good resale value go for it.
Purchased a new car
Uses car for Commuting
Does recommend this car
---
Need a Chiropractic due to car
by roblyn from Ocean County, NJ | October 9, 2014
I purchased a Toyota Camry SE four weeks ago; the car just hit 1000 miles. My previous car was a Dodge Charger. At first I though my problems with the Camry were due to the adjustment of going from a full size car to a midsize. 1000 miles later I can say I simply despise this car. The seats are so uncomfortable that I am now experiencing muscle spasms in my back. I drive 60 miles per day and I simply can't wait to get out of this car at the end of the day. I will need to rent a car to visit family in other states as there is no way I can sit in this car for that long. Aside from the uncomfortable seats, the car does feel very cheap on the interior. I really wish I rented the car prior to purchasing it; a ten minute test drive is simply not enough time to make a decision. I did get a great deal on the car, but the money I saved will be spent at the Chiropractor. The seat is so bad I am actually looking to see if I can have it replaced.
Purchased a new car
Uses car for Commuting
Does not recommend this car
---
Fromfeeling..
by I feel.. from | July 24, 2014
I feel Camry this year is not good enough to own it from my test drive but interior design was pretty good.In any way Camry this year is make me feel bad to use it in daily life.
Purchased a new car
Uses car for N/A
Does not recommend this car
---
Toyota slipping???
by paragon from Iowa | June 7, 2014
Over the years we have bought 2 brand new Corollas and this will be our 3rd brand new Camry. Bought this new in 2013, bought the SE model, and noticed on this first long trip the front seats are brutally uncomfortable. We now actually choose to rent a car when we go on trips over 4 hours - this car is simply too uncomfortable for long trips. Even an hour trip is not pleasant. The touch screen radio in the day time is an absolute joke. You cannot see the screen on the highest setting and whoever designed this should be demoted to janitor and stripped of their professional engineering license -- assuming they have one of course. Otherwise, great car. Overall disappointed considering this is our 5th brand new Toyota. John - Iowa
Purchased a new car
Uses car for Transporting family
Does not recommend this car
---
solid as a rock
by scotty too hotty from red lion pa | May 16, 2014
I owned this 2013 Camry SE for about a year, I drive it on weekends and on long trips. I love this car, all of my expectations are being met or exceeded. The only gripe I have is some of the plastics in the interior appears to be very cheap. I love the Toyota care experience at the dealership.
Purchased a new car
Uses car for Just getting around
Does recommend this car
---
New Camry has design flaws especially in SE model
by Chetan Camry SE (redesigned current generation'12) from WOODBURY, MN | April 15, 2014
New redesigned Camry (current generation) has design flaws especially in SE model I own the 2012 Toyota Camry SE 4 cylinder model & I regret buying the Camry & that too SE model in specific. If one is buying Camry then suggest read my below review & especially for SE version think twice because of experience on below issues. My below issues are exactly not defects but design flaws which even NHTSA will not force Toyota to resolve. Please note that mine is single driver car & I use it smoothly & always maintain it more than what it requires. 1) SE model steering is unusually stiff & steering ratio is not correct & steering makes some gusss gusss sound... I do understand the SE is sports edition & hence steering is stiff. Firstly if you hear carefully then one can hear the mechanical gusss gusss sound on steering wheel rotation when taking off initially. This kind of gusss gusss mechanical sound is not there even in Elantra sports edition which is also sports steering. On top of it being mechanically stiff rather than motorized stiff and not smooth, it has another big problem. Usually all stiff sports tuned steering require shorter steering wheel rotation but this one is opposite. It requires more rotation unlike other sports editions like in Accord or Sonata. Just imagine what it means to driving daily? Toyota didn't design the components & steering ratio properly for SE. One will not notice this in one test drive but definitely after couple of test drives or after owning it like me. 2) SE model suspension doesn't absorb all the bumps and more over slightest of tiny pot holes are also transferred into the cabin. I understand the SE is sports tuned & slightly 15% stiffer than regular Camry but that doesn't mean it should be designed badly? Even the slightest road irregularities like very tiny pot holes, a slight 5 mm thick line on the road / even some cases road markings (white/yellow paints) are all translated into the cabin with a noise & feel as well. Is this the price you pay for $28,000 car? No way you can compare this with Sports edition of of Sonata & Accord. 3) SE model road noise is too much. I previously owned 2007 Sonata GLS & even in year 2012 its cabin & suspension sound was quite & smooth. But this 2012 Camry SE makes huge amount of Road noise & sometimes suspension sound too. I think what happened was for SE, Toyota made the suspension 15% strong & put the larger tires but failed to redesign the sound absorption/sound deadening accordingly. Other than Camry SE model this issue is not there on L, LE models. I can confirm that. 4) Ergonomics & Build Quality - Vibration issues, Windshield Glare, missing attention to details on all Camry models. I ask the readers to just do one simple test & Camry will fail instantly. Put all the Accord, Camry and Sonata in parking mode try to feel the vibrations through steering & gear knob. In Camry one can easily feel the steering wheel vibration and even the car vibrations too which new Sonata and Accord and Passat do very well. Next Camry leaves lot of dashboard glare on to the windshield especially during bright/sunlight conditions. Next let's go to Camry instrument cluster. To save cost Toyota have provided 2 push sticks to change instrument cluster settings like display, brightness, Avg Consumption etc. But that push stick control design is so poor that it lets in the dust into the cluster directly. This in contrast to 2013 Accord/CRV they also have done the same thing but with difference that, they have insulated to make sure no dust/water goes inside the instrument cluster (dust/water proofing). There are other issues too like power windows operation/feel is not as smooth as Passat and here Passat feels like built to last. Will never buy Toyota again & if anybody finds faults/wrongs with whatever I told then let me know, I can prove that I am correct in whatever I told above. Thanks, Chetan V Shirol
Purchased a new car
Uses car for Commuting
Does not recommend this car
---
Honest review on 2013 Toyota Camry XLE - 4 cyl
by Rancho from Charllotte,nc | April 5, 2014
Purchased as brand new in 2013 and drove about 15 K miles as of today. Drove and researched several others before settling on Camry. Owned other brands ( Mitsubishi, Honda, Kia) in past. Pros: Smooth ride, comfortable, great interior, quiet inside, reliable. Decent on gas ( 27-28 mpg in mixed driving), 4 cylinder is good. Rear seat is roomy enough to fit 2 car seats & adult can sit in. Cons: Looks are not good, tail lights are ugly ( atleast of guy in thirties ...lol)
Purchased a new car
Uses car for Commuting
Does recommend this car
---
Not what I expected or wanted--and toxic to boot!
by Woody from Alabama | March 21, 2014
We traded our beloved 2012 Prius on a 2013 Camry XLE in hopes of more room and comfort. The Camry drives fair, mileage is 34 highway, 29 overall. Despite the upgrade to the XLE and heated leather, the seats are very hard and uncomfortable for anything more than an hour. The A/C molds up every time it is used. Worse, even when recently cleaned by Toyota, it emits what I can only describe as a toxin or allergen that causes our eyes to water, our noses to run, and gives us sore throats. Even after short distances, my wife and I are both ill. Toyota decided to call the problem a "smell," and said it cannot be fixed. We went to mandatory arbitration and found they chose "smell" because they could win by saying "smells" are not manufacturing defects. So, we are stuck with an uncomfortable car that must be driven with the windows down, or we have to wear VOC masks to keep from getting ill. We have owned many Toyotas, but this is our last.
Purchased a new car
Uses car for Just getting around
Does not recommend this car
---
2013 Toyota Camry L
by Cliff from Birmingham, AL | February 19, 2014
I'm a car enthusiast. There, now that we've got that out of the way, I can say that I actually happen to like the whipping boy of the automotive journalism industry. I've owned number of vehicles, ranging from taut and sporty to big and comfortable, and have driven many more. The Toyota Camry definitely fits into the latter category; however, from 2012 onward the Camry has been stiffened up and made a bit more driver-centric (though you'd never know that from the mass loathing this car gets on the internet). Comparing cars MSRP to MSRP, the Camry is hardly favorable against more exciting entries into the the mid-size competition (See the Honda Accord or Mazda 6). However, as the reigning king of sales, Toyota is giving major discounts on many models to stay competitive. In this case, I purchased a new base-model Camry L upgraded with keyless entry and the XLE's leather upholstery and still undercut the MSRP by almost six large. The 2.5L four-pot puts out 178 horses and 170 lb-ft of twist at the front axle, which makes it slightly less powerful than most of it's competition. Fortunately, at roughly 3200 pounds dry, it's also one of the lightest mid-sizers. The engine is creamy-smooth, rev-happy, and delivers a surprising amount of low-end grunt. The standard 6-speed automatic gearbox is also smooth and rarely gets in its on way during hard acceleration or passing maneuvers, and the selectable manual or "sport" mode operates smoothly and relatively obediently. The engine regularly returns just below its promised 30mpg mixed (my measurements put the exact number around 29), but I've (briefly) seen the fuel mileage crack 37mpg. Not bad at all. Much has been made of the numb steering, and while the wheel does not communicate information from the front wheels very well, it's significantly improved from previous models. It's still over-boosted and extremely light, but it's also linear and still loads up slightly in effort off-center. The chassis and suspension are not exactly sporty, but the car feels capable and solidly planted. The ride is pillowy-soft, but controlled; an improvement over the boat-like characteristics of early models. Due to the overly light steering effort, however, expect to make small adjustments relatively frequently. Regardless, this car eats highway miles with absolute ease. The interior is quiet, refined, but frankly dated in design. Which is perfectly fine by me, because it's spacious and functional and ergonomical. I do question the completely hard plastic door inserts and the odd Fisher-Price grade plastic with fake stitching around the lower half of the center stack, but otherwise the cabin is a nice place to spend a lot of time. Wide, soft seats keep the driver comfortable (I'm 6'3" and 170 pounds, so your comfort might vary). The standard six-speaker audio and infotainment system is excellent; standing toe-to-toe with my wife's 10-speaker Bose outfitted in her car (and I'm an audiophile). Overall, the look isn't appreciably modern, but it feels relatively upscale and avoids the cheesy Star-Wars-setpiece design cues of other competition. Exterior styling is a matter of taste. It's overly conservative, yes, but the lack of forward and rearward windshield raking means the cabin is more airy and the rear seats more roomy than in the Fusion, 6, or Optima. Despite it's been-there-done-that visual cues, it still looks much better than the Passat or the already-aging Sonata, and it avoids aping supercars it has no competition with, a la Fusion. Again, if making a visual statement is all you care about, go with the Kia Optima or 6. Overall, the Toyota remains the most conservative choice in the mid-size market. It does everything well and nothing poorly, and it's driving character has improved significantly over previous models. Other options are "better" (Again, Accord or 6 come to mind), but when dealers frequently undercut the MSRP by 3-4 grand, you can't go wrong - especially with typical Toyota low maintenance costs and strong resale value. Definitely gets my recommendation.
Purchased a new car
Uses car for Commuting
Does recommend this car
---
People Who Viewed this Car Also Viewed
Select up to three models to compare with the 2013 Toyota Camry.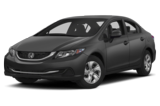 2013 Honda Civic
Starting MSRP
$17,965–$26,465
Compare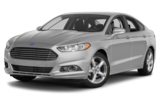 2013 Ford Fusion
Starting MSRP
$21,900–$32,200
Compare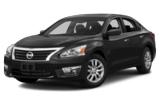 2013 Nissan Altima
Starting MSRP
$21,760–$30,560
Compare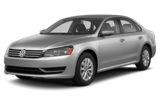 2013 Volkswagen Passat
Starting MSRP
$20,845–$33,525
Compare
2013 Mazda Mazda6
Starting MSRP
$20,725–$29,990
Compare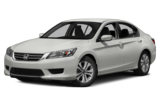 2013 Honda Accord
Starting MSRP
$21,680–$33,430
Compare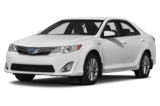 2013 Toyota Camry Hybrid
Starting MSRP
$26,140–$27,670
Compare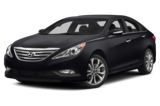 2014 Hyundai Sonata
Starting MSRP
$21,450–$28,550
Compare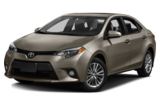 2014 Toyota Corolla
Starting MSRP
$16,800–$21,300
Compare
Featured Services for this Toyota Camry