Average Ratings
---
18 out of 18 people recommended this car.
---
Good Car
by Jesse Ridgway from Elmer, NJ | May 10, 2016
This car has been through a lot. It's been passed down to me in the family. From my mom, to my brother, to me. It recently got resprayed pink. Overall still a pretty great car
Purchased a new car
Uses car for Just getting around
Does recommend this car
---
Best thing smokeing
by toney from Lake wales,FL | April 18, 2015
Best...best,,,best....best car on the road! I have never had a problem with my 98 VE model aside from cheap door handles and trim. Thats a small trade off for something so reliable! Anybody who knows anything about cars will tell you this car is super dependable. Dont take my word,ask the folks at the shop you go to. I commute heavy and this car offers no problems..great car! Go to any major city in America and there is still a million of these things on the road...THEY WONT DIE! most economical,reliable car I have owned,hands down. If you want a speedster or sportster go some where else. If you want a car you can count on doing the job everytime..get this one.Cheap trim or not..its a beast!
Purchased a new car
Uses car for Commuting
Does recommend this car
---
Good car
by KEVo from Houston, Texas | November 25, 2014
car is economic and reliable, need to fix something on it you can even do it yourself. The car is very simple while on other hi-tech cars one thing messes up you have to do a lot of work to find out what it is and to fix it you might need to buy other expensive stuff with it. The only problem ive had with the car is that it consumes oil which messes up the catalytic converter. So you need to replace the piston rings on it and then the catalytic converter
Purchased a new car
Uses car for Work
Does recommend this car
---
Very very reliable car
by Denise from Los Angeles | July 7, 2014
I think the most important feature of this car is that it is very reliable. I did the regular maintenance and in the 10 years that I have owned it, it NEVER caused any problems on the road. Not once, I had to call AAA. Considering its age, you would think it doesn't do well in high speeds, but you feel secure. (granted, I never tried to go over 75 mph.) I think I can use this car for ten more years without big problems. My model is CE, and I wish I had automatic doors and windows. The AC works really well. In a few seconds you get the cold air if it's too hot outside. But my main concern has always been reliability and performance. In both grounds, this car is excellent.
Purchased a new car
Uses car for Just getting around
Does recommend this car
---
I love this car
by B-Fat from Clinton Iowa | November 28, 2013
This is my first car and well it is just amazing. I cant see myself in anything else... this car has great turning I have put almost 5000 miles on it since i bought it about a month ago. I couldnt ask for anything better. though when i got it the cd player didnt work and the rear passenger window doesnt roll down. I am having a problem with the center console like i have read in other reviews. the rear cupholder is broken as well... but other then those flaws i would definitely get this car. it is a great car for going and doing really anything....
Purchased a new car
Uses car for N/A
Does recommend this car
---
An bland appliance of a car
by tyler500e from Kansas City, KS | February 3, 2013
The corolla is a car for people who don't care about driving a fun vehicle. I have 1998 Corolla and have had it for 9 years and I have put over 100,000 miles on it, and it now has over 170,000 miles. The car has never had any serious problems and has been 99% reliable. It does burn oil now though. Also the interior is CHEAP. Seriously, the interior bits are VERY CHEAP. Plastic trim and parts have broken, peeled off , and become very disfunctional. The door handles on the inside and outside of the front doors have broken multiple times. The mechanism in the front passenger door broke, rendering the door useless. The center console hinge has broken multiple times. The cup holder tray gets stuck and doesn't work more than it does work. The rear cup holder plastic has broken. The suspension has always been too soft, and the car has so much body roll when turning/cornering, you would think you're driving a van. I've been in the market for a new car, and even a lot of the new toyotas seem to have cheap plastic-y interiors and too soft suspension with excessive body roll in corners. This corolla has been mechanically reliable, and that is it. Just about everything inside the cabin of the car has broken at one time or another. The car get's decent gas mileage. If you are looking for a cheap car to get good gas mileage, but aren't looking for a fun or comfortable car, then I would suggest an entry level toyota like the corolla or camry. It has got the job done, but I will not be buying another toyota.
Purchased a new car
Uses car for Commuting
Does recommend this car
---
Reliable, Great mpg, very economic! Handles well!!
by Josh from Coaldale, PA | October 16, 2012
Received this car as a gift, and it runs really well. It handles very smoothly, in rain, snow, or sleet. The visuals are lacking to a minor degree, however, the functionality makes up for it in strides. As long as it is maintained you should have no issues whatsoever!
Purchased a new car
Uses car for Just getting around
Does recommend this car
---
98 corolla
by rg from | September 25, 2012
this is a fantastic car if you dont want to spend money on gas or parts. i bought mine with 115,xxx miles on it and now have 174,xxx miles with now issues with it. i estimate the shocks and struts will need to be done by the time 200,000 miles comes around but thats to be expected in most vehicles (especially in new "pot hole" jersey). parts and labor to repair this car (if you ever have to) is very cheap and easy to work on. i have gotten up to 44mpg in this car many times. i average about 35 and the tank is cheap to fill. the crash test rating on this car are also fantastic especially considering its not the biggest thing on the road. also note the tires for this car are very cheap, it takes 185/65/r14 tires. i get ultra high performance tires for $62 each on tire rack.com. just something to keep in mind if its a commuter car like mine is tires go faster than you thing. the 1.8 isnt underpowered but certainly doesnt have and excess of horse power but it gets you from point A to B without an issue.
Purchased a new car
Uses car for Commuting
Does recommend this car
---
Good car
by John from Philadelphia, PA | March 25, 2012
first i had 2001 nissan sentra auto, then 99 solara auto, and decided to buy a stick shift, and got this car, this car is the best so far, plus its a stick shift, I like how you leave all those bmw's tl's n all that stuff behind when u move it from its place, very very easy to do manuevers and it is very reliable, and cheap to maintain, good for college students
Purchased a new car
Uses car for Commuting
Does recommend this car
---
Great First Car
by jamielee from New Jersey | February 1, 2012
I bought our 1998 Corolla used for my 17 year old - it's a great first car. It was easy to handle and reliable.
Purchased a new car
Uses car for Just getting around
Does recommend this car
---
People Who Viewed this Car Also Viewed
Select up to three models to compare with the 1998 Toyota Corolla.
2017 Audi A3
Starting MSRP
$31,200–$40,300
Compare
2010 Dodge Avenger
Asking Price Range
$4,996–$11,976
Compare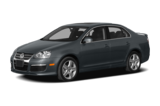 2010 Volkswagen Jetta
Asking Price Range
$4,825–$12,833
Compare
Featured Services for this Toyota Corolla