Average Ratings
---
16 out of 20 people recommended this car.
---
best car ever!
by chloe from nc | December 29, 2015
i bought this car new in 2000. it seems it has always had a "good spirit" in it. I love the car and have never had an accident in it. It needs a paint job and some dent repair. The interior is showing its age. I just test drove a Yaris and couldn't stretch my left leg out. Plenty of room in this car. Still runs great. Am just starting to look at a replacement, reluctantly.
Purchased a new car
Uses car for Commuting
Does recommend this car
---
update on 2000
by terry from blountstown fla | October 14, 2015
car now has 202 plus thousand on it . been very reliable .just regular maintaince. had to replace some door handles. also burn out gas gaurge light . easy to get to dash lights on car. serpentine belt. power window motor on driver side. since dark green just touched up outside with auto zone green paint. won[t win a beatuy contest but reliable as all get out . and paid for . going for 300 tousand . can recomand putting good qaality toyto tirers on it . handles great with good tirers. go toyota. canot do wrong ad is stil cold yes have to add some oil between changes but not bad .
Purchased a new car
Uses car for Just getting around
Does recommend this car
---
Excellent car
by T.LO from Manchester, oh | June 4, 2015
I bought a 2000 corolla le 5 speed brand new in Nov. 99. I put 273,000 on that car ! LOVED it for 15 years. The only time it was in the shop was for regular maintanence and the the carbon canister kept setting off my check engine light at 180000. Never had that repaired and eventually it quit doing that. She burned a little oil starting at 200000 miles but was no problem to dump a quart in in between oil changes. I just sold her for blue book value and bought another brand new one for the next fifteen years hopefully!
Purchased a new car
Uses car for Commuting
Does recommend this car
---
Nice Car with some flaw
by SkyBird1 from | September 2, 2014
I purchased model LS as a new car in June 2000. Early on I noticed the gas tank gage was inaccurate and took to the seller/dealer in GA. After test driving the mechanic said found nothing. But the issue continued all the way (extremely slow movement of the gage cannot catch up with the actual level). However, having oil change done every 4,000 miles and monthly cleaning inside & out, it never needed a repair of any kind for 13 YEARS. So in the long run, it is highly economical. Plus it has been good on gas.
Purchased a new car
Uses car for Work
Does recommend this car
---
Very reliable car
by Kat from Albany, NY | November 4, 2013
I have had this car for a few years, it has never let me down but it was also preowned before me. I have has no issues whatsoever, one of the most reliable cars in my opinion.
Purchased a new car
Uses car for Just getting around
Does recommend this car
---
Not bad but not good either
by car pro from | October 6, 2013
I love this car, but it tends to lag. It doesn't pick up well. The good thing is it is good on gas and it is still strong at 114k miles, but the pickup is just bad and it lags.
Purchased a new car
Uses car for Just getting around
Does not recommend this car
---
Standard
by zz from | July 26, 2013
I recently brought a used car from Lute Riley Honda and the company had told me that they had checked the car according to company's standards. After I drove 3000 miles, I went back to and had oil change for the car. The company told me that now the car's rear two tires need to be changed immediately.
Purchased a new car
Uses car for N/A
Does not recommend this car
---
good car so far .
by terry . from blountown fla | September 23, 2012
I had traded a honda accrod in on this car when the tranmission died in the honda. I got it used has l49 thousand on it . Seems to be very reliable . Ac is so cold have t o leave on low mostly , great. mine has the aut o wit h overdrive. got as good as 38 mpg with it one time . runs great. check engine light will come on if gas cap isn't tighten right , car was mantained by owner ok , replaced the serpentine belt but thas been about all. fun car t o drive and very manuable . compforable , reliable . did some body work, most ly just some touchup paint from auto zone . car looks pretty good yet for l3 years old car. I will go with toyota again. also like vv1 engine . no timing belt to replace . mechanic says it has chan chain. good move toyot a . had a broken lug bolt on rear wheel , but mechanic was able to replace without having to take break assemble apart . was 25 dollar reparir instead on 49 or more if had to take break apart to get at it . engine is well lay laid out and should be easy for mechanic to repair . hate paying a mechainc 50 bucks an hr before they can even get to the part that needs fixing . fixed rear view break light myself , one headlight lamp . some repairs owner friendly . great little car. also handles muddy roads ok . steering is precise even when had to swerve to avoid obstecals in road , mine has good radials on it may helf but very sure footed and stable on road . nice car overall ! onely negative is power windows have died or go slow on driver side, car may have been hit , atho car frax says no . but hear power windows motors go bad after awail . other work ok tho . but ac works great so no big deal.
Purchased a new car
Uses car for Just getting around
Does recommend this car
---
2000 Toyota Corolla VE
by Dmitriy from San Jose, CA | July 3, 2012
We owned 2000 Toyota Corolla VE for 5 years. We bought it in 2003 with 24k miles on it for my wife who was a full time student at the time (no extra money) and it was a steal price wise. VE is the most strip down trim. The reliability is phenomenal, as you would expect from Toyota. We put another 40k on this car in 5 years before it was totaled in an accident (not my wife's fault), and all we replaced in this car are tires and battery. What I will complain about is that Toyota tried way too hard eliminating features in VE trim. It came with 3-speed auto transmission while other trims got 4-speed one. The back of the rear seat was not folding like other trims. What was the point of manufacturing different seat back frame for VE? Extra hardware for folding back (hinges and 2 latches) is not that expensive. Center console was missing cushioned cover. Manual outside mirrors did not have handles - adjusting right mirror was very inconvenient. Ridiculously all 3 trims had different mirrors: VE - manual w/o handles, CE - manual with handles, LE - power. It was probably cheaper to manufacture power mirrors in higher volumes and equip all trims with them. This list can be continued but the reader gets the idea. Luckily Toyota listened and fixed all these issues in 2003 when Corolla was redesigned. 2003 and newer Corolla CE (basic trim) was equipped much better with 4-speed auto transmission, 40/60 folding rear seat back, power mirrors, covered central console and etc.
Purchased a new car
Uses car for Commuting
Does recommend this car
---
Exhaust System/Engine flaws
by Adino470 from Smithsburg, MD | June 11, 2012
Exhaust system design flaw; tail pipe hangs too low and catalytoc converter/O2 sensor failing at 99kmiles. Engine flaw where piston/rings deficiency causing burning oil after 35k miles.
Purchased a new car
Uses car for Commuting
Does not recommend this car
---
People Who Viewed this Car Also Viewed
Select up to three models to compare with the 2000 Toyota Corolla.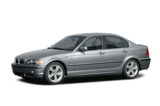 2004 BMW 325
Asking Price Range
$2,774–$10,602
Compare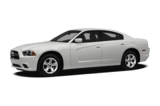 2012 Dodge Charger
Asking Price Range
$8,353–$28,837
Compare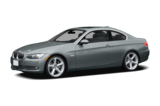 2008 BMW 335
Asking Price Range
$8,154–$19,982
Compare
2015 Chevrolet Equinox
Starting MSRP
$22,120–$33,670
Compare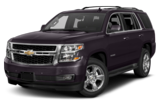 2016 Chevrolet Tahoe
Starting MSRP
$47,000–$64,740
Compare
Featured Services for this Toyota Corolla