Average Ratings
---
47 out of 53 people recommended this car.
---
Good Car!!!
by Vinay from Falls Church, VA | February 18, 2016
2013 corolla owned for 4 years now, and did not encounter any issues...Legendary Toyota reliability. Car runs smooth though not sporty, provides an excellent ride especially on highways.
Purchased a new car
Uses car for Commuting
Does recommend this car
---
The Best car I have every owned
by Night Rider from Corvallis, OR | January 22, 2016
Michael Kruzich 1-21-15 WR-121 Review #2 The New Toyota Corolla 2013 LE Model I Bought Pros: Good gas mileage, reliable, sedan Cons: design style, no backend camera, and navigation computer Choosing a car: The first thing when choosing my car was to decided on what type of car I should get. The three most provident types of cars out there are SUV, Trunks, and sedans. It's important to know what you'll need for what you want to do with the car such as to move it to point A to point B, hauling heavy loads, or handing a lot people traveling in your car. I decided that I needed a sedan because they are most common vehicles out there and I was only traveling to get from my house to LBCC and back, which meant I would only be driving a short distance. Price: The first thing I did when selecting my car was to come up with price limited I had on the car. The limited was give by my father, which was $16,000 dollars to get me a new car. I knew that I could go lower and find a car that was just as good with full amount. However after looking around for a while I came to realize that there wasn't much options for car at that price range that was brand new. Although it did help me narrow down the choices for me in pick a car. Requirements for my car: What were the requirements I needed for the car? It first had to be brand new to make sure I wasn't buying anyone else's problem, like for example a car that never had it's oil changed. The second requirement is that I needed the car to have good gas mileage because I would be driving it a lot and I didn't want to have a high gas bill with my limited income as student. I also want a car that was reliable and was going to last a long time into the future. After going to many car dealerships and looking at different models that I decide I want to get car of Toyota Corolla because they both get good gas mileage and have reliability reputation of lasting 250 thousandth miles on the car. Comparing it to other cars: The other cars that I look at were Jetta Volkswagen, Nissan Versa, Ford fiesta, and Dodge Dart. The first car I look at was Nissan Versa, which when I drove it was good at absorbing bumps in the road and had a backup camera. It had some problems such as it being so compact that you don't get much room in the car. The other flaw in car was that when I looked underneath the hood I found rust there. The second car that looked at was Ford Fiesta, which looked small and compact but got forty miles a gallon. However after trying it out I decide that it wasn't a good fit because the shock absorbers were poorly done, so that car was out. The third car that looked at was a blue Jetta 2012 but had been used as a rental. It drove well and the design of the car looked cool with dark blue exterior blue. The only thing wrong with it was it didn't have as good of gas mileage as the other cars. However after pitch the idea for getting this car. My father said no to any used car, so that one was off the list of candidates. The fourth car was a dodge Dart which was small in it's design but had good interior design. The only flaw in driving that car was that pedal for the car was too small for feet and foot kept falling off. Then after that it came down to Toyota Corolla, which pass my acceptations. It was roomy in the car with all space I had and it had good gas mileage of about 34-miles/ gallon. How it drives on the road: The car drove really well on the road, which I didn't feel the bumps in the road like other cars because the shock absorbers are really well made. It had great visibility on road, which was good in driving around town and be able to park in difficult spots. The other factor that was good about the car was it had this model for when things were slippery on the road like for example if was rainy and car has a chance of Hydroplaning. The model lowers your car and wheel so that it doesn't hydroplane. The other thing about the car was that it totals you how efficient your car is going on road, like how many miles per gallon you are getting, which on average was about 34 miles-per gallon.
Purchased a new car
Uses car for Commuting
Does recommend this car
---
TOYOTA COROLLA 2013 BAD
by CHICHI from North las Vegas | January 12, 2016
This Toyota Corolla 2013, comes with defect in the pads, since they used organic brakes that don't last even when you car has only 12, 000 miles. Also, when you push the brake is going to one side , drive side.Is not worth to spend 17, 000 in this car. When you call the Toyota, they don't care to fix the car although the car is still under the 36, 000 miles because brakes is not cover. Is better to save money and buy a used car for cash and save money when it needs a repair at least you can afford otherwise you are paying a car with limit warranties.
Purchased a new car
Uses car for Commuting
Does not recommend this car
---
Dependable Transportation
by OPKS Mom from Overland Park, KS | November 27, 2015
I was looking for dependable, basic transportation and found it with this "new to me" 2013 Toyota Corolla LE with 36,500 miles, plus a few extra amenities. I traded my 2007 Toyota RAV4 with 150,150 miles for this vehicle and am thrilled with it. The RAV4 was getting to the point of needing a few very costly repairs and new tires ($1,000 for tires due to it needing truck tires), the gas mileage had gone down and oil usage up, so it was time to retire it. My goal was to find something basic, dependable, reasonably priced, better gas mileage and a comfortable interior, and I feel like I found all of those things, and more, in this Corolla. It's been a week since the purchase and I am still very happy with it. It could use just a little more pep, but overall it's doing really well. The interior is spacious for a smaller vehicle; the temp controls, audio/phone/Bluetooth screen, are all well placed and easy to use; the gas mileage seems to be on track for city driving and would probably improve if the Chicago driver in me wasn't so heavy on the gas pedal :-) ... it's definitely better than the RAV4's gas mileage; the exterior is large for an economy car, so other drivers can easily see me; the seats are not overly cushy/fancy, but they are comfortable and with the contouring of the back of the front seats, it provides more leg room for backseat passengers. The dealer provided me with a full tank of gas at purchase and with well over a combination of 200+ city/highway miles, there's still about 1/3 of a tank left, even with my lead foot. ;-) We're heading into winter, so I'm hopeful that it's well balanced weight-wise so that it handles well in snow. As it is right now, it feels very solid on the road with good traction and easy steering. I am extremely happy with this vehicle and would definitely recommend it to everyone looking for basic, dependable transportation. Drive safely, friends.
Purchased a new car
Uses car for Commuting
Does recommend this car
---
My Toyota 2013
by Nilda from Springfield, MA | January 29, 2015
Toyota care done for 15,000 miles. Nice, love my car. Most reliable car I have owned. It is not my first Toyota, I have had Toyota's all my life. But this one is kind of special.
Purchased a new car
Uses car for Commuting
Does recommend this car
---
My second Corolla
by Roguie171 from Stonewood, WV | January 8, 2015
I traded in my 2006 Corolla CE for a much upgraded 2013 Corolla S. I have only had the car under a week, but so far so good. The only thing I would have liked is if it had just a touch more get up and go. Once going though, it was hard for me to NOT speed in it. :) The touch screen audio system is great and perfect for hands free purposes. I typically don't receive calls often but the bluetooth calling is great. Toyota is a great brand and can honestly say after being a Subaru girl most of my life, I have been officially swayed.
Purchased a new car
Uses car for Just getting around
Does recommend this car
---
Adorable Car
by Girly Girl from California | December 26, 2014
This car is absolutely adorable. I bought it two years ago after getting rid of my 1993 Camry and then totaling my 2010 Corolla. It's super cute. I do a lot of long-distance driving so the gas mileage is ideal but it is still comfortable. The only complaint that i have is that it takes like 2 seconds longer than most cars to switch from reverse to drive, which ain't a thang. It handles the Grapevine (CA-99/I-5 through the mountains) like a champ!
Purchased a new car
Uses car for Just getting around
Does recommend this car
---
reasonably priced, economy
by family man from fountain city, indiana | November 20, 2014
Very happy with quality and service. Great gas mileage for a smaller car good ride. Sales and service people were great.
Purchased a new car
Uses car for Just getting around
Does recommend this car
---
Ladies Car
by ladygray from Vero Beach, Fla | October 30, 2014
Good on Gas Mileage, comfortable ride, good leg room and trunk space is great, I put husbands wheel chair with no trouble. A bit noisy in heavy rains, highway speeds and I'd like rear view camera, but on the whole I'd get another Corolla. I see the newer one's have the cameras now. Toyota has been good with us over the years, and I hope to continue with them. They have a good financial Bank to deal with!
Purchased a new car
Uses car for Just getting around
Does recommend this car
---
WORST Car i have owened!!!
by Unknown from Riverside, California | September 10, 2014
Since i purchased this 2013 Toyota Corolla November 2012, I have had nothing but problems off and on with the vehicle. My main problem is the "Trunk" sometimes it works and other times it doesnt. There has never been any accident or anything done to my car excpet the window tint ( done by Toyotas referalls ) I have taken my car into Toyota of Riverside service department about 5 times just for the trunk alone. Along with the times i have taken it infor the routine maintaince checks. First incident i noticed with the trunk was June 2013, i was stranded in Vegas for a extra day and missed work due to this issue. I took it back recently on 9/8/14 and now Toyota is accusing me of having a different trunk on my car. This is the worst customer satsifaction i have ever had to deal with. I went to toyota for their loyalty and they are doing everything but be loyal to their consumers.
Purchased a new car
Uses car for Commuting
Does not recommend this car
---
People Who Viewed this Car Also Viewed
Select up to three models to compare with the 2013 Toyota Corolla.
2016 Honda Civic
Starting MSRP
$18,640–$26,500
Compare
2016 Ford Fiesta
Starting MSRP
$14,580–$21,460
Compare
2016 Honda Accord
Starting MSRP
$22,205–$34,680
Compare
2014 Hyundai Elantra
Asking Price Range
$9,743–$16,851
Compare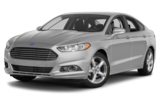 2014 Ford Fusion
Asking Price Range
$11,460–$21,540
Compare
2013 Toyota Camry
Asking Price Range
$11,858–$19,586
Compare
2013 Volkswagen Jetta
Asking Price Range
$8,745–$17,981
Compare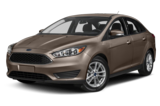 2016 Ford Focus
Starting MSRP
$17,225–$23,725
Compare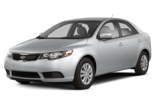 2013 Kia Forte
Asking Price Range
$6,991–$14,431
Compare
Featured Services for this Toyota Corolla