Average Ratings
---
10 out of 12 people recommended this car.
---
If you don't want to buy it, don't test drive it!
by KenpoMaster from Chicago, IL | October 3, 2013
I took this vehicle for a drive in the hopes of not liking it! I knew the gas mileage was horrible so I tried my best to not like it. That ended once I drove it. It's a blast to drive, smoother ride than I expected (built on the Camry platform) and very eye catching (one of the main reasons I bought it)! I'm using it to advertise my business and the yellow stands out all by itself. I drive very little, and mostly city, so my MPG is around 15/gal. If you don't drive a bunch and want a really fun ride, this is your Jammer!
Purchased a new car
Uses car for Work
Does recommend this car
---
If I could sleep in it, I would
by 5dogmom from Ozarks, land of Bill and Hill | February 27, 2013
Purchased 2010 FJ Cruiser about two weeks ago with fewer than 20,000 miles. Drove about 200 miles to get it, so I got to test it on state highways, interstate and local roads. This vehicle handles better than anything I have ever driven. No one will believe this, but it rivals my BMW Z3, at least at realistic roadway speeds. The seating is very adjustable and comfortable; I'm short and have no problems with visibility, as many have suggested, or reaching anything that I need to while driving. I have sat in the back seat and it felt plenty roomy and access was no problem. I have enough room for groceries in the back and can get 5 various size (none small) dogs in with no problem. (The cats aren't interested.) The exterior has great, retro styling. I have added a brush guard, rear bumper guard, tail light guards, nerf bars, spare tire cover and window visors. My husband, who is an outdoor fanatic, is so jealous I almost feel sorry for him. I have let him drive it around the block.
Purchased a new car
Uses car for Commuting
Does recommend this car
---
Useful, stylish, and outstanding!
by Livermore gearhead from Livermore , Ca | December 21, 2012
I had a 2008 FJ come into my shop and that's where my interest began. I purchased a 2010 with 24k on it with a 6speed manual transmission. It's very roomy, lots if leg and headroom. The back seats are wide but not too much legroom. Tons of cargo area as well as the roof rack. It's very easy to maneuver and park. The back up camera is a life saver since there are huge blind spots thanks to the enormous C pillar and small mirrors. It had great torque off the line but freeway passing power is limited. Absolutley amazing off road! Only thing that keeps it from going everywhere is the tires! Great ground clearence for a stock truck! It looks like a tank but it's no lumbering beast! It's wonderful!
Purchased a new car
Uses car for Just getting around
Does recommend this car
---
2010 FJ Cruiser
by Mark from Pennsylvania | December 2, 2012
I'm very happy happy with my purchased of a very well cared for, low mileage 2010 FJ Cruiser w/ the TRD and Trail Team packages. This year the color is Sandstorm for this model. The color is growing on me. It rides much better than it should for what kind of a vehicle it is. Highway performance and comfort at 80 MPH is that of a luxury car. Great stereo. Headlights are fantastic, The seats are very comfortable. I haven't had the chance yet to wring out the 4WD aspects of the truck yet, so I can't really comment on it. Yet. I love it.
Purchased a new car
Uses car for Just getting around
Does recommend this car
---
Buy a jeep instead!!!
by scooter from | May 17, 2011
This is my first and last toyota! Horrible mpg!!!! Handling is fair @ best. As a 3 time jeep owner, this FJ had the look i like... Unfortunatly i traded my jeep in on a total immatation! Had multiple issues with brakes, paint flaked off roof, and tons of rattles inside cabin. All in which dealer has said they will fix, but over all waste off $!!!! Also when i drove jeep i had a sense of AMERICAN pride that i lost... Definatly look to get back! Currently looking to buy 2011 Grand Cherokee.
Purchased a new car
Uses car for N/A
Does not recommend this car
---
FJ Cruiser - Performance Plus
by TheOldOffRoader from Willmar, MN | March 25, 2011
Strengths: I bought the cruser new in December 2010 after riding in a used one. The performance was simply surprising - When I pass and push down on the throttle - it sits me back in the seat and shoots around the traffic. After 7500 miles, my wife and I continue to be impressed with the comfort of the front seats and their adjustability. The headlights actually light up the road and the brights offend all oncoming cars if I forget to drop to low beams. The traction on Minnesota snow is impressive - the slipping tire is automatically restrained by the braking system and sounds alerts when traction is reduced. The rear locking differential works great, unless the FJ is resting on the skidplates on the snow with all four tires in the air. The grab assists for getting in and out of the FJ are conveniently placed and helpful for us older folks. The wide-openning rear hatch makes access convenient. Limitations: When installing a child restraint seat in the back seat, it is difficult to grab the seat belt, pull it across the child and latch it in the other side. The gas mileage in the winter ranges from 15 to 18.5 miles per gallon. Although adults ride in the rear seat, the back of the rear seat is not adjustable and tends to sit up to straight. Ice and snow tends to build up on the front and rear of the FJ when it sits outside during a snow storm, making access to the engine and rear hatch difficult. View through the rear-view mirror is reduced and the side mirrors require the addition of small helper mirrors to see the dead zones.
Purchased a new car
Uses car for Just getting around
Does recommend this car
---
great performance and ride
by jean from new england | January 28, 2011
I have the army green , I love it. it handles great and rides is smooth. gas milage is ok. plenty of power for pick up and passing on the highway. off road performance is great, can wade up to 27'' of water. no problems so far.
Purchased a new car
Uses car for Outdoor sports (hiking, cycling, etc.)
Does recommend this car
---
a neat vehicle
by Tranger from Medford, Oregon | December 9, 2010
diappointed with lack of some essential products as far as I am concerned...no fog lights, no satellite radio...did come with 6 cd changer...love that....would not have bought it if it didn't come with that feature..great in snow and great on the highway...just came back from a 6000 mile trip and was extremely pleased with the overall performance...very comfortable seats..never got tired of driving...some days went little over 800 miles..no fatigue sat in...camera could work better..will buy another when the warranty runs out on this one...love the height...near perfect vehicle for me.....
Purchased a new car
Uses car for Just getting around
Does recommend this car
---
Great vehicle, terrible company!!!
by Frustrated Consumer from Whitesburg, TN | November 17, 2010
This suv rides like a dream, performs great. Smooth and strong on and off road. Fuel mileage is 17mpg no matter what you try to do to improve it. The so called service on the vehicle for 2 years is a lie. They tell you it is good for 5,000 mile oil changes, it is really 10,000 miles. They fail to do any adjustments on the vehicle under warranty because it has large tires on it, which came on it from the factory. This is my first Toyota vehicle, and my last. I really dont look forward tonthe first major issue with it, as I feel like I have bought an as-is vehicle instead of a new vehicle with a warranty from a company thar would stand behind it's product.
Purchased a new car
Uses car for Commuting
Does not recommend this car
---
Love My Funky FJ
by Funky FJ Nut from Kansas City, MO | November 17, 2010
Bought my FJ in January 2010. Love it!! Traded in a Honda Accord, so a little bit of an adjustment to the size. Gas mileage is decent...easily gets 21 mpg on the highway if I stick to the speed limit--if you are a left lane driver at 75mph all the time, you'll notice the gas mileage dropping quite a bit. Blind spots are bad so you have to get used to using your mirrors.....I drive in a lot of traffic so it took me about a week to get used to that (actually makes me more aware of vehicles around me at all times, that's not a bad thing). Interior is very comfortable.....it's a simple vehicle, but that's what it is supposed to be. It's a great snow hog!! My driveway has a steep hill on it and my front-wheel drive car never would make it up the driveway if there was more than an inch of snow on it. The FJ can make it up the driveway not even using 4-wheel drive. Awesome! Do have to use a step ladder when I wash the vehicle...it's pretty tall! Acceleration is very decent for the size and the weight of the vehicle. The V6 is very smooth. The FJ on the highway is very smooth running.....doesn't ride rough at all. If you are looking for a funky 4-wheel drive vehicle, you'll love the FJ. I'd buy another one in a minute!!
Purchased a new car
Uses car for Commuting
Does recommend this car
---
People Who Viewed this Car Also Viewed
Select up to three models to compare with the 2010 Toyota FJ Cruiser.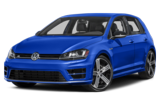 2017 Volkswagen Golf R
Starting MSRP
$35,655–$39,375
Compare
2017 Volkswagen Golf SportWagen
Starting MSRP
$21,580–$29,970
Compare
2017 Buick Regal
Starting MSRP
$27,065–$36,540
Compare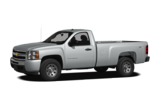 2011 Chevrolet Silverado 1500
Asking Price Range
$14,051–$31,575
Compare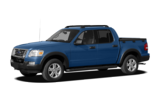 2009 Ford Explorer Sport Trac
Asking Price Range
$10,929–$25,949
Compare
2013 Chevrolet Tahoe
Asking Price Range
$24,412–$44,240
Compare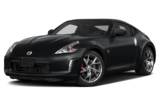 2017 Nissan 370Z
Starting MSRP
$29,990–$48,100
Compare
2017 Dodge Journey
Starting MSRP
$21,145–$33,845
Compare
Featured Services for this Toyota FJ Cruiser