Average Ratings
---
7 out of 7 people recommended this car.
---
AWESOME
by 4x4er from South Carolina | January 26, 2014
One of the best off road SUV's out there. Even with the factory equipment it is still very capable. Plus is looks awesome!
Purchased a new car
Uses car for Just getting around
Does recommend this car
---
The CJ is a Fantastic Multi use vehicle
by Ktugboat from California, Colorado | November 3, 2013
The CJ cruiser is a very well engineered vehicle that gives you the best of 2 worlds. Everyday highway use and 4 wheel drive use! After 40 years of owning different types, styles and makes of a 4 wheel type vehicle it is by far the very best. Wheelbase is fairly short with very small overhang, good ground clearance, tremendous traction capability, ample clearance for tire chains when they are needed, while at the same time being able to seat 4 people and good storage capacity inside, as well as the roof rack on top. On very rough trails, hills, mud, sand or snow you always know how it will react and what it will do. It is a pleasure after serious usage on rough 4 wheel type of roads to get on the regular highway and have almost all of the comfort a regular car has. Is really a pleasure to drive for regular highway usage. Even with the mud, dirt and grime picked up on these trails, it is very easy to clean up and maintain and keep up. Thumbs up to the engineering group that designed it!
Purchased a new car
Uses car for Off-roading
Does recommend this car
---
GREAT FJ
by AZ Stampede from Gilbert, AZ | September 26, 2011
The BEST true SUV. I have the Trail Teams package and it still drives well on the pavement! Great off road. Could use a little more power, but overall a great vehicle.
Purchased a new car
Uses car for Having fun
Does recommend this car
---
A must have SUV
by YBuju from Connecticut | September 7, 2011
This car is a solid 10 Stars. Unfortunately Cars.com only goes up to 5 stars. The Snow Storm of 12/26/2010 in New York really made me respect this car. I saw a BMW X5, Hummer H2 ,and other so called SUV's all get stuck. My FJ Cruiser was unstoppable. I own another one.
Purchased a new car
Uses car for Transporting family
Does recommend this car
---
Very good choice
by FJ owner from Alaska | July 8, 2011
The FJ cruiser is one of the most reliable and best thought out cars I have owned. It is a no thrills, down to basics, solid construction, safety minded, and, dependable vehicle. I would feel safe if the car rolled over while I was driving.
Purchased a new car
Uses car for Just getting around
Does recommend this car
---
Best vehicle I've drives since my Towncar
by Bullrush from Indiana | May 22, 2011
Excellent ride, great power,terriffic styling an absolute joy to drive. Lots of room in the cargo area and the speakers are top notch
Purchased a new car
Uses car for Work
Does recommend this car
---
I am 52 and look for excuses to drive my FJ
by Believer from Bloomfield Hills, Michigan | March 27, 2011
Here I am 52 years old and looking for excused to drive my FJ Cruiser, always looking for dirt roads to go down, because maybe, just maybe there is something I can climb over, a hill, a big pile of snow piled up in parking lot. Its just one tough truck. I bought the FJ because I have to drive allot for my job and in my other car, a Cadillac, that I love is just not 4X4 material. Now I have the best of BOTH worlds. This FJ Cruiser, will go thru anything, been thru 1 1/2 feet of snow and didn't flinch, everyone else was paralyzed and this cuts thru like a hot knife in soft butter. Its actually pretty comfortable for a truck like this. Maybe this just woke up the kid in me but if no ones looking at night, I will run over the parking blocks in parking lots. (Slowly)Why, because I can! You don't even feel the thing. In the front seat, you sit pretty high so the view is so different, the rear view from inside is not like the Caddy, kind of like bigger van, you have to use the mirrors and they all come with a back up camera now. But I didn't buy this for a luxury cruiser, I bought this for a 4X4 that could still be used for normal use, and this works very well for that. last month a huge snow and ice storm hit and my wife was warned by her employees about how bad the roads were and she asked me for a ride and she was WOW, we were just having a quite ride, cars and trucks in the ditch all around us and we just felt safe in warm in out FJ. I gave a neighbor a ride during same storm to the corner supermarket and after I pulled out in heavy unplowed deep snow and cut thru easily, within 1 minute she said, Oh My God this is a nice truck. I don't know how, but no matter how much snow I bring in there, it seems to drain away, its some kind of rubberized weird flooring, very easy to clean. A wipe down is the most you need to do on the interior, nothing to polish, just an easy vehicle, easy in the snow, easy in the rain, easy on bumpy roads, easy to clean, I bought the 120,000 mile extended warrantee with mine, but then talked to someone with 110,000 miles and said he has had NO problems, but better safe than sorry, it wasn't that much money. Bit the bottom line, would I buy this vehicle again, YES, this is the first vehicle that I have had no second thoughts on. I just really like this truck. I can use this for the heavy duty stuff, and towing up to 5000 pounds and still can use it as a everyday commuter, I guess because I have the tow package and a 8 foot trailer anyways, this passes as a heavy duty pickup truck on those rare times I need one. I still love the refinement of my Caddy, but like I said, I have every angle covered between the both of them. I have NO other needs that these cant to.
Purchased a new car
Uses car for Commuting
Does recommend this car
---
People Who Viewed this Car Also Viewed
Select up to three models to compare with the 2011 Toyota FJ Cruiser.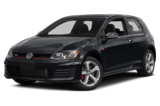 2017 Volkswagen Golf GTI
Starting MSRP
$24,995–$34,095
Compare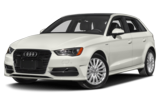 2017 Audi A3 e-tron
Starting MSRP
$38,900–$38,900
Compare
2017 Subaru Legacy
Starting MSRP
$21,995–$31,640
Compare
2015 Ford Flex
Starting MSRP
$29,100–$42,400
Compare
2017 Chevrolet Malibu Hybrid
Starting MSRP
$27,875–$27,875
Compare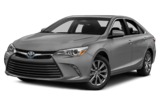 2017 Toyota Camry Hybrid
Starting MSRP
$26,790–$30,140
Compare
2015 Volkswagen Touareg
Starting MSRP
$44,705–$62,200
Compare
2017 Volkswagen CC
Starting MSRP
$34,475–$37,820
Compare
Featured Services for this Toyota FJ Cruiser