Average Ratings
---
10 out of 10 people recommended this car.
---
Awesome Vehicle
by faker1966 from Florida | March 21, 2014
I purchased this vehicle last summer and I love it so much! Love the design inside and out! My ONLY complaint about this vehicle is the angle of the stereo. Difficult to see when driving. Otherwise totally love it. I just took it on a long trip and I wasnt looking forward to being stuck in the back seet but it was totally comfortable and spacious! Gas mileage was decent too. Love it!!!
Purchased a new car
Uses car for Just getting around
Does recommend this car
---
best of the best 4 WD
by Bad Girl from canfield, OH | February 23, 2014
Living in NE Ohio, I have depended on my 2013 FJ to get me through this rough winter and feel safe at the same time. I love being able to use my 4wd when I need it. I can't believe how many people come up to me and ask what kind of car is that? I think Toyota owes me because I have sold alot of people on this toy. Personally, I don' t think Toyota has done enough to advertise this great vehicle and should keep it in it's stable. That being said , I will be buying a 2014 . When I told my husband I wanted an FJ, he said seriously, it's ugly! I said it is soo freaking ugly, it' BAD!!!!!! And I 'm in LOVE!
Purchased a new car
Uses car for Just getting around
Does recommend this car
---
My first truck!
by Meow368 from Leicester, MA | December 12, 2013
I love my new FJ! I added heated seats and am loving it. Blue tooth is great, the speaker system is great and I can't wait for the first big snow storm to try out the 4WD. I would recommend this vehicle.
Purchased a new car
Uses car for Just getting around
Does recommend this car
---
Great car for anyone
by Student from Atlanta, Ga | December 8, 2013
I'm 20 years old and currently own a 2008 toyota FJ cruiser that I got 4 years ago and still love it just as much as I did the day I got it. Not once have I had to take it into the dealership because of a problem. It is the most durable car you could possible get. The blind spots are easy to adjust to and hardly a problem because of the fisheye mirrors provided on each side mirror. And what it might lack in gas mileage it makes up for in safety. I've driven across the country in this car in all types of weather. This car can handle anything and would be suitable for whatever you're looking for in a car
Purchased a new car
Uses car for Commuting
Does recommend this car
---
My 2nd FJ
by hunterdan from seatte WA | September 21, 2013
This SUV is a real value for 30k. Made in Japan, rock solid, incredible chassis and 4wd. I have owned 2 already.
Purchased a new car
Uses car for Outdoor sports (hiking, cycling, etc.)
Does recommend this car
---
2013 Toyota fj
by fj cruiser from thorton colo | August 5, 2013
I have 200 miles on vehicle and front sterring wheel shakes at speeds between 40 and 60 m.p.h. have a appointment with dealer to check it out. Read other reviews and f.js have a problem with steering issues . Hope to resolve problem.
Purchased a new car
Uses car for Off-roading
Does recommend this car
---
Owner of a 2013 Trail Teams FJ and a 2007 FJ 4x4
by Village40 from Nashville, TN | March 14, 2013
I first purchased a 2007 FJ about 3 years ago, and have since purchased a 2013 Trail Teams edition. There really aren't many notable differences between the two. The 2013 added an additional feature to its four wheel drive system. This new feature enables the speed to be controlled while in four wheel drive. The speed is set, and the car takes over, leaving you to only worry about steering the vehicle through obstacles. My 2007 now has 86,000 miles, and has yet to give me any mechanical problems. In that time, I've added a 3" lift, recovery bumper, winch, and some other items. I also went up 2 tire sizes from the stock 32" tire. I've had a chance to really compare a new FJ to a used FJ, and can say that it handles and drives nearly identical to the new one. The new FJ does get better mileage, thanks to the VVTI engine. Horsepower is up modestly to 265, and 271 foot pounds of torque. The gears are well thought out, and the vehicle has no problems running 80 miles per hour or higher (neither of them). Off road, they are very comparable to the Hummer H3 or Jeep Wrangler. If you use the four wheel drive for other than icy days and what not, make sure the vehicle is equipped with the rear differential lock and ATRAK. You will be disappointed if you don't. Keep in mind, this vehicle isn't for everyone. There aren't the multitude of creature comforts that are offered in other vehicles. There is not leather, no heated seats, etc. There is also much less to break. All in all, this is a great vehicle. Its is comfortable, dependable, and has great resale value. If you are considering one, just go test drive it. The FJ will sell itself if you like it.
Purchased a new car
Uses car for Having fun
Does recommend this car
---
Rough terrain work area
by Eagle Ford from south Texas | February 20, 2013
I needed a heavy duty vehicle to work in the oil fields and this was the right car for the job. The suspension is stiffer than my previous vehicles but they were not 4-wheel drive. I expect to put 150,000 miles on this vehicle in the next 5 years and I believe a Toyata can do it well. Part of my decision to acquire this vehicle is the reputation the manufacturer has and the car was built in Japan. It is early on in my experience with the vehicle but I am happy. Only wish the mileage was better.
Purchased a new car
Uses car for Work
Does recommend this car
---
FJ Cruiser Trail Teams
by FJ Cruiser Trail Teams from Lancaster, Pa | February 4, 2013
This SUV is incredible. Excellent performance on snow, dirt, gravel, sand and your every day commutes to work. I bought the 2013 Trail Teams edition, I couldnt have made a better choice than this.
Purchased a new car
Uses car for Commuting
Does recommend this car
---
Cool and Rugged
by FJ Cruiser from Philadelphia | January 21, 2013
Call it a mid-life crisis car. It is a rugged and reliable vehicle. And a lot less coslty than a red corvette. Serious off road capability in the Trail Teams editions. Mono-color, blacked out trim and TRD wheels give the Team Trails edition a really cool and rugged appearance. THis vehicle could proabably crawl over a house! Parking assist and the JBL stereo are not standard on the Team Trails edition - a little disappointing. Interior is spartan but functional. Ride is not bad for a vehicle with the off road pedigree this one comes with. Seem to be getting about 20 MPG highway in the first 500 miles. Tank is on the small side so teh range looks like it will be right around 300 miles.
Purchased a new car
Uses car for Just getting around
Does recommend this car
---
People Who Viewed this Car Also Viewed
Select up to three models to compare with the 2013 Toyota FJ Cruiser.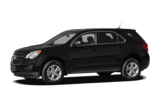 2010 Chevrolet Equinox
Asking Price Range
$9,447–$19,231
Compare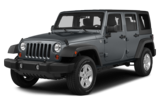 2013 Jeep Wrangler Unlimited
Asking Price Range
$23,783–$40,907
Compare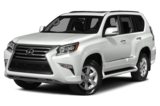 2014 Lexus GX 460
Starting MSRP
$49,085–$60,715
Compare
2013 Toyota RAV4
Asking Price Range
$17,284–$27,640
Compare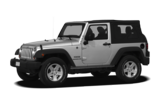 2012 Jeep Wrangler
Asking Price Range
$18,809–$32,997
Compare
2010 Acura RDX
Asking Price Range
$13,711–$23,747
Compare
2014 Hyundai Santa Fe Sport
Starting MSRP
$24,950–$32,400
Compare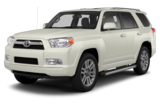 2013 Toyota 4Runner
Asking Price Range
$25,659–$40,159
Compare
Featured Services for this Toyota FJ Cruiser