Average Ratings
---
7 out of 10 people recommended this car.
---
A great vehicle, especially for the price
by Soundguy from West Palm Beach, FL | November 17, 2013
Before recently buying this vehicle used, I read all the reviews on Cars.com and took each one into consideration. I got the chance to buy one at an excellent price with only 50k miles on it. I wanted a hybrid because I needed great gas mileage and wanted something SUV sized for towing my boat and for cargo. It has great towing capacity which was a big consideration. Before looking at the dealer's mpg rating, check out the government rating and you'll get a better idea of what to expect. I average between 28-31 mpg with a combination of city and highway. Your mileage will vary depending on how you drive it. If you have a lead foot and like quick takeoffs, you won't get the gas mileage I do. And driving a hybrid takes a little getting used to. When you let off the accelerator the battery kicks in so the engine doesn't slow you down like you may be used to. The front wheel drive also takes a little getting used to if you're used to rear wheel drive. It's a very reliable vehicle and have not had any problems in the 5k miles I've driven it. The vision from the driver's seat is excellent because there are very few blind spots. The seats are comfortable but could use a little more padding but other than that it is designed very well. This is the most economical vehicle I've ever owned, especially something SUV sized. I recently purchased a 50" widescreen TV and had no problem fitting it in through the back door. I've owned tons of vehicles in my 40+ years of driving and think this was one of the best purchases I've ever made, even though the car was 6 years old.
Purchased a new car
Uses car for Commuting
Does recommend this car
---
Bad decision
by TheBigH from BethesdaMD | August 12, 2013
Overall, the car didn't get nearly the advertised gas mileage advertised. Not worth the extra expense of the hybrid. Worst of all and the reason I'm writing the review is last week my son spilled about a half gallon of iced tea in back seat. The liquid destroyed the battery and we got a bill for $6400 from Toyota to repair it. I'll never buy another Toyota or probably a hybrid again.
Purchased a new car
Uses car for Transporting family
Does not recommend this car
---
Most Economical Car I've Owned
by Economy Minded from | April 6, 2013
This is a very reliable car that gets great gas mileage. I would purchase another Toyota Highlander Hybrid.
Purchased a new car
Uses car for N/A
Does recommend this car
---
Best suv
by Sacha from Las Vegas, NV | February 29, 2012
Very smooth drive. Very quiet. It takes time to accelerate and deccelerate. But overall, very comfortable and roomy.
Purchased a new car
Uses car for Just getting around
Does recommend this car
---
Eh theres better cars for your $$
by erito from Phoenix, AZ | December 27, 2011
Well, on a positive note, the leather seats are so comfortable they make you want to fall asleep, even if you are driving. Don't get me wrong, its rides very nice and the fact that it runs on batteries while stopped (until the batteries reach the minimum threshold) make for a warm fuzzy feeling while you are stuck in traffic around a bunch of gas guzzlers. That said, highway driving on this thing is not as good as advertised, 26 mpg is not accurate at all, driving 300 miles at a time I was able to get closer to 23. Acceleration can be very sluggish due to the extra weight from the batteries, and the latency between stepping on the accelerator and when you actually accelerate is maddening at times. As per my title, I would definitely say there are better vehicles for the money, although I bought a 2007 version, So maybe they've gotten better since then?
Purchased a new car
Uses car for Commuting
Does not recommend this car
---
Good performance but hard to optimize mileage
by Bil from Chicago | October 21, 2010
Overall we've been really happy with this vehicle. For its size it accelerates nicely, quite a change from the non-hybrid version. MPG has been a bit disappointing. I'm sure that's partly because we live in a cold climate and make a lot of short trips, before the batteries really have a chance to warm up. But mileage is still better than a conventional version. From a financial point of view, though, it makes it harder to swallow the hybrid price premium.
Purchased a new car
Uses car for Transporting family
Does recommend this car
---
Reliable and versatile
by outdoor girl from Vermont | October 21, 2010
Great car. Always starts in cold weather. Love the efficiency and quietness of the hybrid. Never been stuck anywhere(handles good in snow) and good on gas. 28-30mpg. Also plenty of room for kids, dogs and any kind of outdoor gear. No maintenance issues. Before I bought my Toyota I researched and talked to a few other people who had the same model. Always got thumbs up. Have never had any issues with recalls etc.
Purchased a new car
Uses car for Commuting
Does recommend this car
---
Not all it's cracked up to be
by Northwest native from washington | January 18, 2008
As a vehicle that is supposed to be fuel efficent, this one isn't. Just returned from the dealer who said the car was running perfectly and that at 23.2mpg it was doing better than most. Also that he low mileage was due to the cold weather, 30-low 40's, requiring the gas engine to run more to keep the batteries and extensive electronics warm. No where in the sales material does it mention that this car will loose a third of it's mileage during the winter.
Purchased a new car
Uses car for N/A
Does not recommend this car
---
quietest, most pwrful, fuel efficient auto ever!
by familiesrgreat! from Denver, CO. | October 17, 2007
We researched extensively & have owned many diffrnt autos. This is our favorite, most impressive auto. Drivng up Rocky Mtn. passes are effortless and transmission is almost undetectable. On highways, we hit 90 mph and felt like 35 mph. It's amazing to get at least double better gas mileage than any other SUV. WOW.
Purchased a new car
Uses car for N/A
Does recommend this car
---
Perfect for us
by Family guy from Shavertown, pa. | September 21, 2007
Read up on all vehicles we were considering, mostly wagons or midsize suvs (to keep gas mileage reasonable). Drove RAV4 and CRV, then just for comparison drove the highlander hybrid. Ended up buying the hybrid. It had the right combination of space, features and gas mileage for my wife who drives mostly around town. In 3 months we have about 3800 miles about 80% of which is city, and are averaging between 25 and 28 mpg. Only 1 small problem of the rear radio speakers buzzing intermittantly. We love the handling, features and gas mileage which is about 10-12 mpg better than our old 2000 GMC Jimmy. We plan on keeping this car for 8 yrs which is the warranty on the hybrid system.
Purchased a new car
Uses car for N/A
Does recommend this car
---
People Who Viewed this Car Also Viewed
Select up to three models to compare with the 2007 Toyota Highlander Hybrid.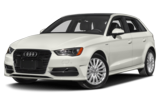 2017 Audi A3 e-tron
Starting MSRP
$38,900–$38,900
Compare
2017 Audi A4 allroad
Starting MSRP
$44,000–$44,000
Compare
2017 Ford Explorer
Starting MSRP
$31,660–$53,235
Compare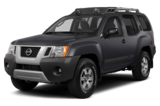 2013 Nissan Xterra
Asking Price Range
$15,203–$26,823
Compare
2017 Mazda Mazda6
Starting MSRP
$21,945–$30,695
Compare
2017 Toyota Corolla iM
Starting MSRP
$18,750–$18,750
Compare
2017 Subaru Outback
Starting MSRP
$25,645–$38,195
Compare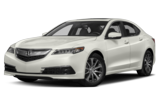 2017 Acura TLX
Starting MSRP
$31,900–$41,600
Compare
2017 Ford Fusion Energi
Starting MSRP
$33,120–$41,120
Compare
Featured Services for this Toyota Highlander Hybrid