Highlander's price stings but lives up to quality reputation Take a good look at the long list of competitors going up against the 2004 Toyota Highlander, a car-based crossover utility vehicle that's imported from Japan. With that in mind, it's no wonder that Toyota has added significant enhancements to its mid-size CUV, increasing power, adding safety features and offering a third row in some versions. We drove a top-of-the-line Limited model, decked out with six options, including a $1,770 rear-seat DVD entertainment system, $650 side air bags and air curtains and a $2,200 navigation system bundled with a JBL sound system with 6-disc CD changer. The bottom line: $39,037. SHE: I've always thought of the Highlander as an excellent compromise vehicle if you feel that you can't really afford the Lexus RX 330, a Highlander sibling that comes from Toyota's premium brand. But I guess with a price tag approaching $40,000, you might as well just go ahead and buy the Lexus. HE: That's really the only reason I gave the Highlander four stars instead of five -- well, that and the fact that it's considerably homelier than the RX 330. If you can afford the money, buy the Lexus. But the Highlander is a pretty slick vehicle. The fact that it now can be ordered with a third row, unlike the RX 330, should appeal to some parents who need the extra seats, but are desperate to avoid the minivan stigma. Just be forewarned that the third row is difficult to access, there isn't much room back there, the seat itself is uncomfortable and you wind up having to sacrifice precious cargo space. SHE: We need to talk about the price issue a little more, especially since I had this argument recently with my sister, Claudia. The Highlander was at the top of her shopping list this spring. But she ended up getting a Ford Explorer. She was angry that the Toyota dealer wouldn't budge on the sticker price, which was considerably higher, while the Ford dealer offered a hefty discount. I argued that the Toyota was probably a better value, despite the higher price. The workmanship is better. The interior is better looking. It's more pleasant to drive. These are all factors that would probably make you want to keep the Highlander longer, and they're not completely obvious if you just compare sticker to sticker. HE: I agree with your premise, but not necessarily with your conclusion. There are some very good values in the under-$30,000 price bracket in this vehicle category, especially among the American brands. But the fact is that the Highlander is a superior product in many ways, from its workmanship to its performance, and consumers have demonstrated that they're willing to pay a premium for the Toyota brand and reputation for quality and reliability. But I have to admit this particular vehicle doesn't much stir my juices. SHE: If you want to be super critical and really practical, the Highlander lacks the true functionality and space of a minivan and the excitement of a rugged SUV. Even though Toyota "freshened" the exterior, it's still pretty boring. But the cabin is wonderful. I think the controls are simple and elegant, and our test vehicle's instrument panel was attractive, with a combination of wood, matte metal and two-tone taupe/beige plastic. There is clever use of cubby space, including a cutout under the console-mounted shifter where you can store a purse or small packages. HE: I was happy to see Toyota boosted the displacement and output of the twin-cam V-6 engine in the Highlander to 3.3 liters and 230 horsepower. The engine is mated to a five-speed automatic, which is very smooth. I'm a little surprised the engineers were able to squeeze only 18 miles per gallon in city driving and 24 on the highway, but then again, this is a four-wheel-drive version. We should add that the Limited comes with standard antilock brakes, traction control and stability co rol, all of which are critical safety systems for families. Curiously, side air bags and air curtains remain an extra-cost option, even on the top-of-the-line model. SHE: I think the Highlander drives like a dream, especially if you're a nonenthusiast who just wants a comfortable, elegant, easy-to-operate vehicle that does a lot of things really well. Anita's rating: Likes: Second-row split seats slide fore and aft. Attractive instrument panel with wood, matte metal and two-tone plastic. Simple and elegant controls and displays. Pop-down headrests in second and third row. Space under console-mounted shifter for purse, small packages. Standard antilock brakes, traction control and stability control on Limited model. Dislikes: Uncomfortable third-row seat. Limited cargo space with third-row seat. Pauls' rating: Likes: Plenty of zip from DOHC 3.3L V-6. Excellent workmanship. Easy-to-use navigation system. Easy to maneuver. Comfortable, car-like ride. Dislikes: Our test vehicle was priced like a luxury SUV. Uninspired exterior styling. Limited leg room in second row. Difficult to access third row. Optional side-curtain air bags don't cover third row.
---
People Who Viewed this Car Also Viewed
Select up to three models to compare with the 2004 Toyota Highlander.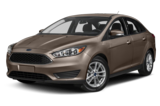 2016 Ford Focus
Starting MSRP
$17,225–$23,725
Compare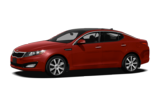 2011 Kia Optima
Asking Price Range
$7,418–$16,470
Compare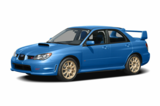 2007 Subaru Impreza
Asking Price Range
Price Coming Soon
Compare
Featured Services for this Toyota Highlander