Average Ratings
---
8 out of 13 people recommended this car.
---
Extremely Solid SUV
by newenglanddriver from Boston, MA | August 27, 2015
Purchased a low mileage 2007 Toyota Land Cruiser after owning Jeep Grand Cherokees. This SUV is extremely solid all the way around. No rattles, squeaks or engine noises of any kind. Enough power for daily driving and extremely smooth engine and transmission. I spent a lot of time researching these vehicles and there is a ton of data and reviews suggesting these are the most reliable, slowest depreciating cars every built. Hoping to have this truck for a long time to come.
Purchased a new car
Uses car for Just getting around
Does recommend this car
---
One of the last SUV Trucks left in the world
by Joseph L from OKC from Oklahoma City | April 6, 2015
One of the best vehicles that I have ever owned or driven. I have owned many nice cars. My last car was an S-Class Mercedes and I wouldn't trade it back for the world. I bought my TLC (Toyota Land Cruiser) in late January and just in time for the snow and ice. The TLC handles so well in the snow and ice that it's easy to forget that the roads were slippery or difficult for most other cars. The inside is open full of leather and wood trim. The navigation (blutooth) makes it easy to forget that it's a mountain/desert ready luxury SUV. I researched this vehicle heavily prior to purchase and asked many customers on forums for their opinions. They all said that it would be the best car that I would ever drive and that it would be my favorite. They were right. It's easy to see why the TLC has such a following in the US. Toyota doesn't make very many of these for sale in the US each year. They are a very good investment for a car because they have such great resale value. An eight or nine year old TLC will retain about half of the original retail value. Mileage doesn't seem to effect resale value as these will often have 200K to 300K miles on them with very low number of issues. TLCs are built so solid that they are almost overbuilt with many redundancies in features of luxury and safety.
Purchased a new car
Uses car for Transporting family
Does recommend this car
---
Greatest Real SUV
by Florida Guy from | December 5, 2009
The Land Cruiser is by far the best, most honest premium truck based suv available. The Land Cruiser is a legend in itself around the world. I love my 07 for its elegant, yet truck like looks and off-road capabilities. Creature comforts are on par with it's competitors from Land Rover and Mercedes, but come as a more dependable package than those. My family enjoys taking this truck out on weekends for camping, fishing and recreational off-roading. The interior is large and very comfortable. These vehicles are known for their reliability. I had a 1995 Land Cruiser that I managed to rack up over 300k miles before selling and buying my current 07. I will once again buy another Land Cruiser in a few years.
Purchased a new car
Uses car for N/A
Does recommend this car
---
The Best Vehicle
by DOC from NC | December 12, 2007
As you can see by my ratings I am a Land Cruiser guy. I have owned a Landcruiser since 2001. I decided to upgrade to the 2007 model because I plan to keep it a long time and knew Toyota was planning a new model in 2008. The navigation is great, the stereo is more than I hoped for a factory install and the new interior look is refreshing. So far I have had nothing but fun driving this baby around, and I would recommend this vehicle to anyone considering the Sequoia or anty other larger SUVs. Drive both and you'll feel the difference!
Purchased a new car
Uses car for N/A
Does recommend this car
---
Not designed as a "bells and whistles" vehicle...
by Doug from TN | December 10, 2007
After reading the previous reviews, in which most complaints center around a lack of luxury items in the Land Cruiser ("LC"), which are generally provided by Chevy, Cadillac, Lincoln, etc. in their vehicles, I think it's important to note one point: ...most of those bells and whistles will wear out, and shortly after the 3 year/36 mos. warranty has expired. Therefore, if you want to keep the vehicle for a long time, you can plan on paying a lot to fix those items repeatedly after 4-5 years, or let them stay in disrepair. The Land Cruiser, properly maintained, is easily a vehicle you can keep for 10-15 years / 200k miles... Or, you can buy an Escalade, watch every nifty tech item wear out in a few years, then return and buy another - the car companies will love you... But when you've wasted all your discretionary income on cars over the years and attempt to retire with insufficient savings, you'll know why... Buy a dependable Toyota, drive it for 20 years, and place your money in appreciating assets, not repeatedly in depreciating vehicles...
Purchased a new car
Uses car for N/A
Does recommend this car
---
Disappointed
by Ron from Pittsburgh PA | October 8, 2007
I bought one a year ago and although it has started up every day it has not been a pleasure to drive. few observations from my ownership experience: 1. Very sloppy handling, a lot of roll in turns and driving in snow not as predictable as my previous Quattro 2. Toe of wheel alignment caused outer tire tread to wear out at 14K miles, $1,250 in new tires already 3. Faulty seat belts 4. Malfunctioning CD changer 5. Gas mileage below advertised 6. Sparse amenities for $60K class vehicle 7. Bluetooth and sound system have poor audio capabilities 8. Seat heater buttons activated by placing something on the console...poor location 9. No outside auto dimming rear view mirrors 10. No ability to control rear temperature from front seat 11. No ability to control all cabin lighting from front seat Looking forward to trade in day.
Purchased a new car
Uses car for N/A
Does not recommend this car
---
Outstanding SUV
by Fire Service from CA | July 1, 2007
This is a SUV with lots of history and a proven record. If you want bells and whistles go buy a domestic and enjoy. If you want a reliable SAFE SUV, buy the Land Cruiser. This SUV is a tank, yes at times it will perform like a tank. It will not tow a lot, it will not do 0 - 60 in any record breaking time. What it will do is save you life in a accident. I have been in the emergency services for over 20 years and this is the SUV tha I put my family in to be Safe. I have seen hundreds of accidents and this is by far the SUV that has consistently performed the BEST! As for styling and looks, you either like it or you don't. These are not hidden features.
Purchased a new car
Uses car for N/A
Does recommend this car
---
Like Diving a Boat
by Herb from Buffalo | April 21, 2007
Unattractive (aka ugly)---yes... handles poorly--- yes, missing important features----yes, drives like a boat----yes bank on the reliability and smooth straight away ride to make you happy...otherwise you will wish you purchased something a bit more 1990's ish..... the Land Cruiser was one of my worst purchase decisions... the speaker used for the blue tooth is like talking through a can attached to string.... This has to be Toyota's highest margin vehicle...as they put next to nothing into it for the price they charge..
Purchased a new car
Uses car for N/A
Does not recommend this car
---
Over priced behemoth
by Curt from Columbus, OH | April 1, 2007
Reliable so they say and I believe it but this vehicle is a poor value no question about it. Might have been cutting edge 10 or 15 years ago but every other $60K suv has blow it's doors off in design, power, fuel economy and features. Reliability aside, Toyota has great ideas they just never fully execute on them...this vehicle is a prime example. Luxury NOT. missing a lot when compared head to head with others including, Touareg, Escalade, LX470, etc. Unless you are off to the Baja for an off road vacation spend your money elsewhere. What luxury vehicle has no memory seats? no leather or wood other then the steering wheel? no central control of interior lighting? no dual climate control? no floor lighting? no in dash cd changer? no power fold in mirrors? a poor excuse for a "premium" sound system? For $40K-$45K this is a very nice vehicle and a good value. Nicely assembled and comfortable. A redesign is absolutely needed at its current price.
Purchased a new car
Uses car for N/A
Does not recommend this car
---
Old dated dinosaur that is well built and solid
by Hunter from Ohio | March 20, 2007
After owning this vehicle for a few months I am disappointed by the lack of lux features for a $60K+ price tag. Poor value overall. Missing memory seats, rain sensing wipers, handling poor in windy conditions, excessive body roll overall sloppy handling characteristics, JBL sound system horrible, interior has more plastic than a plastic factory, cheap and unattractive trim, interior lighting poor and not controllable by driver, no heat vent in third row, no auto fold in mirrors, seat backs do not heat, no floor lighting or storage console lighting, excessive road noise from rear wells in rain and slushy conditions....more historical relaibility a plus and it is certainly put together nicely but what was put togehter is lacking in many ways for the price tag. I hear Toyota is redesigning and redefining this vehicle in 2008 or 09...not a moment too soon...just wish I had waited had I known.
Purchased a new car
Uses car for N/A
Does not recommend this car
---
People Who Viewed this Car Also Viewed
Select up to three models to compare with the 2007 Toyota Land Cruiser.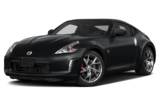 2017 Nissan 370Z
Starting MSRP
$29,990–$48,100
Compare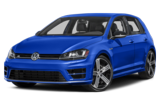 2017 Volkswagen Golf R
Starting MSRP
$35,655–$39,375
Compare
2006 Toyota 4Runner
Asking Price Range
$7,735–$18,211
Compare
2016 Toyota Tacoma
Starting MSRP
$23,660–$38,180
Compare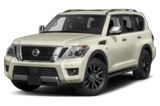 2017 Nissan Armada
Starting MSRP
$44,400–$59,990
Compare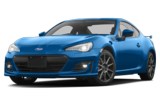 2017 Subaru BRZ
Starting MSRP
$25,495–$29,695
Compare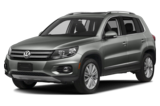 2017 Volkswagen Tiguan
Starting MSRP
$24,995–$36,475
Compare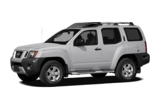 2011 Nissan Xterra
Asking Price Range
$10,943–$22,227
Compare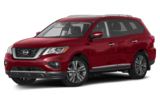 2017 Nissan Pathfinder
Starting MSRP
$29,990–$43,560
Compare
Featured Services for this Toyota Land Cruiser