Average Ratings
---
8 out of 8 people recommended this car.
---
Excellent First Car
by Kat from Lawrence, NJ | March 23, 2014
I got this car right before leaving for college, and it did a great job. It's extremely spacious--I needed to pack it up full when I left for college several states away, and it fit more than one would expect without a problem. Even fulled loaded down, I got great highway mileage--once going 350+ miles on a single tank of gas. It gets good city mileage, too and I often will go a few weeks without needing to get gas, even when I drive a lot. I lived in several places with harsh winters, and it always warmed up quickly and kept the heat in. Same with A/C in the summer--got cool quickly and stayed cool. I've had only one small problem (A/C drain hose detaching and draining into the passenger floorboard), and it wasn't a mechanical issue and was easily fixed with a wet vac and a 10-minute trip to the shop. My Matrix has been run down a 12 ft ditch in the snow and nothing about it was affected--the mechanic was shocked when he said that my alignment was still perfect. I've driven it on dirt roads, icy highways, in 6+ inches of snow, heavy rain, you name it. This car has handled them all in stride. The instruments are easy-to-read and easy-to-use. Lights on/off, windshield wipers, everything is very easy. Overall, my Matrix has never failed me and I very highly recommend it, especially as a first car and for college.
Purchased a new car
Uses car for Just getting around
Does recommend this car
---
So So
by satisfied from Stratford, CT | June 24, 2011
Had car only for a few weeks and so far I'm satisfied. It has its flaws but tolerable: 1) Noisy and can feel the road - no worst then my dear old 97 Plymouth Breeze. 2) Transmission lever too close to climate control knobs in Park - annoying. 3) Daylight running lights annoying (out of your control) and will probably burn out the bulbs prematurely (hassle if you have expensive headlight bulbs). 4) Cargo room nice but slick plastic surface let's everything (groceries) slide all over and slam into interior during drive (anoying untill a carpet was put in). 5) Good mileage (29-31 mpg on hwy) but has a smaller tank then I'm used to which forces me to fill up more often (reserve light coming on all the time). 6) Speed gauge only in increments of 20mi (60-80) making it tough to read speed with a glance sometimes (can be distracting). 7) Found out that there was a recall on the ECM module (controls transmission) but got it replaced before it became a serious problem. Car appears to have enough power despite small engine (drive it mostly alone) but heard it can be a drag if loaded down. To sum it up, as long as you don't expect or are accustomed to alot bell and whistles in cars, you won't be disappointed.
Purchased a new car
Uses car for Commuting
Does recommend this car
---
Excellent overall - only issue is the bumper liner
by Only car, family of 4 from Chicago, IL | February 9, 2011
This car is great, since we only have one car. We are able to transport our two small children with ease and be able to put the back seats down and transport bikes or larger items for home repairs. My husband is over 6 foot and fits snuggly. Only issue we've had since we've had the car is that we've had to repair the liner on the bumper of our XR TWICE. I hit a ball of snow on the roadway the other day, and the liner is now in need of repair for the second time. It's also noisey on the expressway - my son complains. It would be nice to have heat vents in the backseat. We love how the backseats go down and we have tons of cargo space, and the backsides of the seats is plastic so you can wash it easily. Overall we are really happy with this car, but if we have a third, we'd have to upgrade - back seat does not have room for a third person or child with two car seats in back.
Purchased a new car
Uses car for Transporting family
Does recommend this car
---
Style and Function in One Reliable Vehicle
by Happy Wanderer from OK | July 15, 2008
I've owned my '08 Matrix for about 9 months now, and love it! I got the 5-spd, so I don't have to worry about performance issues. I bought for the gas mileage, and was not disappointed. The cargo space is amazing, especially with all the seats folded down, but it will fit in spaces that an SUV won't (I don't have to worry about SUV mpg, either). I've driven it mostly on the highway, but I'm happy with the handling on both highway and in-town. It's just a great all-around car.
Purchased a new car
Uses car for N/A
Does recommend this car
---
very reliable
by rudy from chino ca | February 18, 2008
luv my matrix ...it has so much room to put all my kids baseball gear in the back and the folding seats perfect for just about anything...has never gave me a problem and i bought it used in 03...
Purchased a new car
Uses car for N/A
Does recommend this car
---
Great Car, Cargo area can't be beat
by ericka from atlanta, ga | January 26, 2008
This is a great car -- my ownly reservation is that if you drive a 6 cylinder and transfer to a 4, performance will always seem an issue. My previous car was a 6c passat, and I miss that acceleration. I don't miss all the other problems with that car! The matrix is fun, comfy, and somehow makes you feel like you are in the largest car on the road, but when you get out you realize you are in a compact car -- this has caused problems in parking lots, where I have found it hard to find the car on several occasions. Features: The back seats push down from the back! then you can easily throw in several bikes without removing any wheels. Rugged cargo covering on the backs of the seats makes it easy to put in bikes without regret. This is a feature that I needed, and am extremely happy with. Best car I've ever owned.
Purchased a new car
Uses car for N/A
Does recommend this car
---
Great car for the price
by Matrix owner from Washington state | December 8, 2007
I've had my Matrix for a couple of months now, I love that it fits anywhere, good head room, easy to get my baby in/out of, hatchback is handy, all the features are perfect height for me (5'2"). I like that it's a crossover, great GREAT gas mileage. The front window frames the world nicely, and the lumbar support in the seats is good. The armrest is too low though, can't really use it.
Purchased a new car
Uses car for N/A
Does recommend this car
---
Great Car for Teens
by Toyota-Lover from Cinncinati, OH | November 10, 2007
Excellent! Needs a little improvement in Design, Comfort, and Handling! Smoothest Car I've ever had, and I'm 85 years old!!!
Purchased a new car
Uses car for N/A
Does recommend this car
---
People Who Viewed this Car Also Viewed
Select up to three models to compare with the 2008 Toyota Matrix.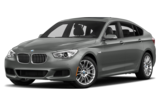 2017 BMW 550 Gran Turismo
Starting MSRP
$72,500–$72,500
Compare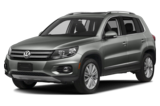 2017 Volkswagen Tiguan
Starting MSRP
$24,995–$36,475
Compare
2014 Toyota FJ Cruiser
Asking Price Range
$29,235–$39,875
Compare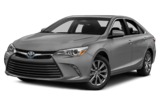 2017 Toyota Camry Hybrid
Starting MSRP
$26,790–$30,140
Compare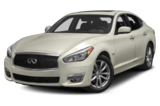 2016 Infiniti Q70h
Starting MSRP
$55,900–$55,900
Compare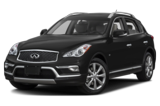 2017 Infiniti QX50
Starting MSRP
$34,450–$36,250
Compare
2006 Nissan Murano
Asking Price Range
$4,773–$12,525
Compare
Featured Services for this Toyota Matrix