Average Ratings
---
60 out of 66 people recommended this car.
---
Best Car for my commuting needs
by DougJames65 from Clearwater, FL, USA | March 27, 2016
Bought my 2012 Prius C Two about 3 months ago. I drive 17 miles each way to work and back, in city conditions with 24 traffic lights on my route to work. I have been averaging 64 mpg with this car ! It only uses 2 gallons of gas per week, my old 15 mpg Chevy Blazer was using 2 gallons per day ! Getting 5 times better mileage, plus the sports-car handling and performance are amazing. Not sure where people get the performance specs for this car. Mine gets from 0-60 in 5 seconds at full throttle, and corners like about 1G. I love driving this car hard and fast, and still get 55 mpg when I drive it like that.
Purchased a new car
Uses car for Commuting
Does recommend this car
---
Great Value !
by RJM13 from Wytheville, VA | January 11, 2016
I bought my 2013 Prius C, model 2 new. My wife and I both agree it is our favorite car ever. We find it fun to drive. We get about 430 miles on 8 gallons of gas- Excellent. I did install an aftermarket engine block heater, even though I keep in a garage. At 27k we love it!
Purchased a new car
Uses car for Commuting
Does recommend this car
---
Surprise !!
by tzx4 from colorado | March 24, 2014
I bought my '13 C precisely because fuel efficiency is tops on my list. I would rather send my money to the Japanese for cutting edge mechanical sophistication than send it to the oil companies / countries. A routine drive of mine is Denver to my home 80 miles west of Denver. This requires climbing 5878 feet in elevation. I bought the car fully expecting that on that climb it would exhaust the battery, and then I would be in the right lane going whatever sub-speed limit speed it could go, especially since gas motors lose 33% of their power at the altitudes of this drive. Wrong!! It maintains a rock steady 65mph all the way, and is no where near maxed out. It even maintains its battery charge. The usual MPGs on uphill leg from Denver is 42-45MPG. The fun is going down to Denver, 75-85 MPG! I like to say it gets me to Denver on one gallon. Did a road trip to Yellowstone, drove at 65 to and from, and drove all around Yellowstone. The MPG for the trip was 57. My only complaint is that the ride is harsh on bumpy roads. I have a 2000 Corolla that weighs the same, but the ride is far cushier and comfortable. Toyota knows how to do soft rides on light cars. That said, the C's handling and cornering is far sharper and responsive than the Corolla of course.
Purchased a new car
Uses car for Just getting around
Does recommend this car
---
Great high mpg car
by Will from New Jersey | February 25, 2014
I traded in my 9 year old Golf for the Prius C. It's a great little car, the hatchback design makes it roomy, it's comfortable, and great for road trips or city driving. My only complaint is I'd love to see someone make a manual transmission 4 door hybrid, I still don't really like the automatic transmission.
Purchased a new car
Uses car for Just getting around
Does recommend this car
---
Money saver
by Frugality from Ohio | January 25, 2014
In January of 2013, I decided to find a more fuel efficient car to replace my 2000 Acura. I wasn't unhappy with my Acura. It had a V6, plenty of pep and averaged about 26 mpg. Not too bad for that car. By my job of 26 years moved to Mexico and I had to find other employment. My commute went from 7 miles a day to 62. Over the first couple of years I put up with the fuel cost, ridiculous as it is. In January of 2013, I decided to check into getting something more fuel efficient to save some money. I would have preferred something all electric, but short of a Tesla, the range just isn't there yet. My choice boiled down to the Prius. I searched for a 2012 model left over that had not sold yet and found a few near my home. Of course we chose the one that we were given the best deal on. That was near the end of March, 2013. Currently, I have just over 20,000 miles on the car. Fuel efficiency overall is just under 53mpg. During the warmer months (I live in Ohio), there were many days that I got over 60mpg on my commute. It seems to have fallen during the Winter to about 45 to 50mpg. We have saved over $100 per month, each month relative to my Acura's mpg and the current price of fuel at each fill-up. I am quite happy with the results. It handles very well in snow and on ice. There is plently of headroom and legroom (I am 6'1" and my wife is 5'10"). If I had one concern, it would be blind spots. I've heard this from other Prius owners as well. Outside of that, we are completely satisfied.
Purchased a new car
Uses car for Work
Does recommend this car
---
loving this little car
by 2 Prissies from monterey, ca | November 19, 2013
My first new car purchase was a prius C2, did some research before buying it, and I made the decision knowing that it's not a all powerful 0-60 car or corner carving car, but a commuting car, which I need for work and my little family. Comfort: I'm a pretty small person, so I'd say my comfort in the car is pretty nice and to my liking Performance: It is a 100hp hybrid, so don't think to even rate the car negatively in this category or compare it to other cars that are not marketed as this little car; however, it is a great everyday car that will get you up to speed...In the city the instantaneous electric+ICE torque can easily get you a quick start/acceleration, and on the highways, you can easily go 65mph+ and pass other cars (with some flooring and planning) Exterior: I'm glad that Toyota came out with many variations of their prius, because I don't like the body styles of the other prius variations much, but the prius c's body style appeals to me, so I'm happy Interior: I've had the car for a good 7months now, and beginning to notice some rattling like some other reviews, I might do something about it, but other than that it doesn't really bother me much. And yes the interior is plastic...so if anyone who doesn't like cheap looking plastic interior design, don't buy it and rage on it. Value: It is probably the cheapest hybrid you can find on the market today, and when compared to a yaris, sure it costs a few thousand more, but if you keep your cars for the long run, I'm sure it'll return on it. Reliability: The C is still in it's infancy, but I've been reading around and it seems the C is built from a 2nd gen Prius or whatever, which has been known to be very reliable, and it is a Toyota, so crosses fingers.
Purchased a new car
Uses car for Just getting around
Does recommend this car
---
It depends.
by Mama in SF from San Francisco | August 19, 2013
Like the other reviewer in SF, I too have a middling response to this car. Would I recommend it? It all depends. If you want to drive a car long distances every day and the gas savings are worth it, sure, buy it. If you want styling and comfort, look elsewhere. It's good enough, but this car has one task, and that's getting mileage. If you're no piling on miles, this is not the car to buy. Like, if you're a mom just scooting around town, putting less than 12,000 miles on your car, there are SO MANY other great cars like this that are far better made, far more comfortable, and a much better value. I live in a hilly part of San Francisco, and I too find the mileage wanting. It's around 36-40 mpg in town at its best. That's great, but I got rid of my Mini, that got 28, so it's not that big a diff. This was the first couple months I owned it. I wasn't happy (except when I was parking, and it fits everywhere. That's a plus.) Then I got a job in San Jose for six months that I had to drive 110 miles round trip each day. AH. This is when the car is worth it. On the highway I always get above 51 mpg. The monthly gas savings are paying for this puppy. But the ads say 56 in the city, 47 in the highway. I have no idea where that comes from. It doesn't come from me. So my response is middling. If you need a commuter, and need to drive something into the ground, this is the car for you. The interior (I got a Four) is ok, but the seat heaters DO NO work. They barely get warm, never hot. All the navigation junk is worthless, as the interface is so poor. I use my iphone and bluetooth. So why is the mileage so bad on hills? Must I move to the suburbs to benefit?
Purchased a new car
Uses car for Commuting
Does recommend this car
---
Responding to the "Wish There Was More" review
by Lil Saltine from Los Angeles, CA | August 19, 2013
The person who wrote the Wish There Was More review should take into consideration that they live in San Fran that is nothing but steep hills all over the place and kills mpg on ANY vehicle. I drive im eco mode and get 65-72 mpg in the city and 55 mpg on the highway. This vehicle far exceeds the 53/46 mpg the EPA estimates it will get. I agree the interior could be better but the mpg trade off is worth it.
Purchased a new car
Uses car for Commuting
Does recommend this car
---
Wish there was more.
by Airik from San Francisco, CA | August 15, 2013
Living in SF the size of the Prius C is a perfect size for finding parking. The size and mpg is the only reason I bought the vehicle. My major complaint with the car before purchasing had to do with the interior. It is depressing and does have not a regular Prius vibe to it at all. I also did not like the fact that it is a spitting imagine almost of the Yaris. I understand they are built on the same platform but I wish it had a better look and had less plastic. The Prius C is obviously more costly than the Yaris but you only receive a Yaris interior. Overall the car has worked well and is dependable, however the gas mileage is a little depressing. At this moment the car is around 5k miles and I am averaging 41 mpg which is not close to what they were promising for the car, but better than other cars around its size. Hopefully when Toyota makes the second generation of the Prius C they give it a better interior that is more like the regular Prius and less like the Yaris. I also hope they improve on the MPG.
Purchased a new car
Uses car for Just getting around
Does not recommend this car
---
Extremely Practical
by Rad79 from Denver, CO | July 6, 2013
Great car! I love how practical it is. Save yourself some money on gas and maintenane. It's a no brainier...
Purchased a new car
Uses car for Commuting
Does recommend this car
---
People Who Viewed this Car Also Viewed
Select up to three models to compare with the 2012 Toyota Prius c.
2015 Toyota RAV4
Starting MSRP
$23,680–$29,850
Compare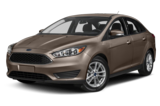 2017 Ford Focus
Starting MSRP
$16,775–$24,075
Compare
2012 Toyota Prius v
Asking Price Range
$10,643–$19,511
Compare
2013 Toyota Camry
Asking Price Range
$11,858–$19,586
Compare
2013 Toyota Avalon
Asking Price Range
$17,334–$27,874
Compare
2014 Toyota Prius
Asking Price Range
$12,785–$21,245
Compare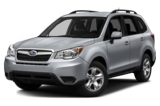 2016 Subaru Forester
Starting MSRP
$22,395–$33,795
Compare
2012 Ford Fiesta
Asking Price Range
$5,863–$11,687
Compare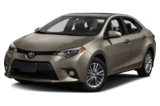 2014 Toyota Corolla
Asking Price Range
$11,163–$18,263
Compare
Featured Services for this Toyota Prius c