Average Ratings
---
9 out of 9 people recommended this car.
---
almost perfect
by love my prius from Anacortes WA | June 3, 2015
for being a value vehicle it is fairly comfortable. I have plenty of leg room but my boyfriend is tall and is often the passenger, he complains about his leg room. it is fairly zippy when i need it to be. it isn't a performance car , and doesn't have much horse power so i cant complain about it being a little sluggish on hills because i bought the car knowing this. I love the sporty look on the exterior. the lights and brights work well. only fault is the underside of the rear "spoiler" gets a lot of dirt build up and isn't cleaned easily in car washes. I like the interior except that there is only 1 cup holder in the back. also the design of the glove box leaves much to be desired if you need into it with a passenger in the car. i have definitely gotten my moneys worth out of this car. it is reliable and is an upgrade from my previous vehicle. i find it strange that people say they don't fill up as often. my last car would drive about 350 miles before i would fill up, so does the prius c. the difference is that i only put 7 gallons in instead of 15. on average i put about $20 every 8 days. i used to put nearly $60 in every 8 days. overall i love this car. i plan on keeping it and as long as everything goes well with it give it to my daughter when she starts driving and buying either a new prius or prius c.
Purchased a new car
Uses car for Commuting
Does recommend this car
---
no debate
by carguy123 from silver spring , md | January 26, 2015
If your goal is getting from A to B with best gas mileage, reliability and low price this car is it ,nothing compares. The car is so easy to drive, especially in the city. My wife who has a nice fancy car keeps asking to use. After driving a mustang gt it is so nice I fill up about a 1/3 of the time which is a big difference in convenience when you drive a lot. I had for a little over a year and put on $25000 no problems. Only downside is quality of clothe seat material. It seems little thing will leave a mark on the seats ( I resolved by using shout!) Side note: I really think it is funny people write reviews after having the car for a week. People should wait at least a year to see how the car works.
Purchased a new car
Uses car for Work
Does recommend this car
---
Great car!!!
by Jim28625 from Statesville NC | August 30, 2014
I've owned Corollas for the past 8 years and I finally decided to step up to a hybrid. I traded from a 2013 Corolla to a Prius c Level 2 and I've been really happy with the car. I drive 58 miles one-way to work three days a week and I need the mileage promised by the hybrids. And I have NOT been disappointed. The sticker says it gets 46 on the highway but I'm here to tell you that's way too low. I've only had the car for a month now and I've been getting 54.3 mpg and that is about 96% interstate driving. The only things is I'd change about the Prius c is: 1) to give me a little more leg room. I'm 6'2" tall. It has more than the Corolla but another two to four inches would be perfect. 2) I made a mistake choosing the Level 2 and getting the standard stereo/phone. It's Blue Tooth compatible but the version I had in the Corolla is far superior. Excellent headroom and visibility. Performance is good considering it's not a racer. It may look like one but this car is built for the MPG's, not MPH's. I did upgrade to alloy wheels and floor and cargo mats and had the side molding put on which was a good dealer package but I think these things come with the Level 3, plus push button start, heated outside mirrors, etc. Take my advice, step up to the Level 3. I expect this car will be with me a very long time now. I'd give it a solid rating and definitely recommend it to someone needing the MPG's to get to and from work.
Purchased a new car
Uses car for Commuting
Does recommend this car
---
Simply put the best car for money!
by ZZBrandon from Lancaster,pa | August 17, 2014
I simply cannot say how much I love owning my Prius C. My average MPG really is 50mpg. If I drive 45mph average on a trip then my MPG can get up into the 60's-70's. This car is simply a dream and the value you get from it is simply unmatched for the price of a new car in this line up of hybrids.
Purchased a new car
Uses car for Commuting
Does recommend this car
---
Love it!
by Practicality Mark from Los Angeles, CA | August 13, 2014
We've only had this Prius C pckg.#3 for 6 weeks. It was one month until we had to put gas in it. It is extremely roomy in the front, and we're just usually using the front seats. I have had a few people in the back seats and they said it was very comfortable. It zips around town like a sports car, and it has some pep too. The trunk is small-and my wife and I will be driving to Sedona and we are sure that all we need will fit-especially because with the 60/40 seats that can go down to extend luggage space. Car is great- Wake up everyone- get a Prius.
Purchased a new car
Uses car for Commuting
Does recommend this car
---
I Love this Car!
by Equus01 from Venus, TX | July 30, 2014
Not only is this a very cool looking car, but I checked after driving it for 220 miles, and I had only used 4 gallons of fuel! That's 55 mpg! This car is quiet, smooth-riding, and has an excellent selection of features.
Purchased a new car
Uses car for Commuting
Does recommend this car
---
Incredible Gas Milage
by Prius C Lover from Rockville, MD | June 23, 2014
My fiance and I were looking for an affordable, reliable hybrid. We got the Prius C about a month ago and have loved it. We get incredible mileage (and have yet to buy gas). The interior is comfortable, logical, and absolutely everything we could need. It also has an incredibly tight turning radius which is nice. We forget how small it is! The only con is you can really feel the road if you're going over a rough patch, but that wasn't a deal breaker for us.
Purchased a new car
Uses car for Having fun
Does recommend this car
---
Most valuable car I've owned
by Believe the see not the say from San Francisco ,CA. | May 9, 2014
This is a perfect car for a practical person with city living. As a typical metropolitan city car , I wish Toyota to make the body molding, bump protect, car alarm, car camera being standard so the owner will be released. Sure ,it wouldn't benefit the dealer, so it's unlikely to be reality.
Purchased a new car
Uses car for Commuting
Does recommend this car
---
Smooth drive, great milage
by Al from Los Angeles | April 2, 2014
After lots of research I decided to get a prius c and am very happy with it so far. Drives smooth, looks nice from outside, and although it may look small, it is quite spicy inside.
Purchased a new car
Uses car for Just getting around
Does recommend this car
---
People Who Viewed this Car Also Viewed
Select up to three models to compare with the 2014 Toyota Prius c.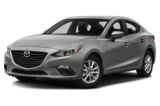 2015 Mazda Mazda3
Starting MSRP
$16,945–$25,545
Compare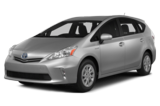 2014 Toyota Prius v
Asking Price Range
$15,775–$25,095
Compare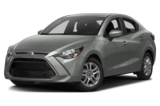 2016 Scion iA
Starting MSRP
$15,700–$15,700
Compare
2016 Volkswagen Jetta Hybrid
Starting MSRP
$31,120–$31,120
Compare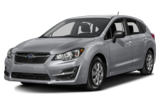 2015 Subaru Impreza
Starting MSRP
$18,195–$23,295
Compare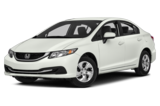 2014 Honda Civic
Asking Price Range
$11,625–$20,401
Compare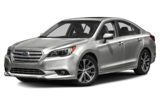 2015 Subaru Legacy
Starting MSRP
$21,695–$29,595
Compare
2014 Toyota Prius Plug-in
Asking Price Range
$15,059–$24,679
Compare
2014 Toyota Prius
Asking Price Range
$12,948–$21,508
Compare
Featured Services for this Toyota Prius c