Average Ratings
---
4 out of 5 people recommended this car.
---
Somewhat satisfied
by Flygirl from Sonoma, Ca. | May 28, 2015
The car itself is a nice comfortable car. My big disappointment is with the sales pitch. On the sticker the average mpg was 95. The salesman said it would be more like 72mpg. We are getting around 60 mpg. The charge keeps going down-it started at 11.9 and now is down to 10.5. Toyota says this is normal and we are lucky to be getting this much after owning the car for a year. Just not what we expected.
Purchased a new car
Uses car for Commuting
Does not recommend this car
---
Very pleased
by 1 of many Vermont Prius owners from Central Vermont | December 26, 2014
The car has exceeded EPA estimates and we're delighted. Our average mpg combined local and highway with over 11000 miles traveled is 64 MPG. On one fillup we got 85.5 MPG over 716 miles traveled! 85.5 MPG represents careful, local driving with lots of charges at home and a few in town. We've owned our 2014 Prius Plub-In Hybrid for almost 8 months, taken regular "long" trips, 200-400 miles one way. We've also done a lot of local driving, 14 miles one way, rarely with opportunities to re-charge before returning home. Driving style upon purchase immediately became "competitive slow driving" to conserve EV and fuel, although there have been lots of cases where running late has resulted in hours of going at top highway speed for hours. EPA estimate was 48 highway and 51 city mpg and 50 mpg overall. Without restricting ourselves to slow, prudent driving, we've easily exceeded that - and to get home we have to climb 2 miles uphill. We also realized that the Prius needs Super/Hi-test gas and gives lots better mileage using Hi-test - eliminated the rattling in the engine going uphill and gives lots better gas mileage. We're fortunate to have a couple local stations that offer Super/Hi-test without ethanol. Using this gas costs a bit more, but probably increases our mpg by 10%. Lastly, because we live in a snowy, icy location up-hill on a dirt road, and the Prius is not known for its traction, we put on studded snow tires at the beginning of November. Our MPG is somewhat reduced, but we've still averaged 55-60/mpg overall. And, you can see, we're crazily obsessed record keepers. Re other features, we didn't get the electronically adjusted seat and wish we had because I need wedge pillows on the seat to avoid pressure on the back of my legs driving and as a passenger. Re complaints one sees about acceleration, we think those complaining must be 20-somethings who don't get it that people don't buy cars like the Prius to do a fast start, but rather are very interested in fuel consumption and being kind to the planet. We've driven, and loved, sports cars in our youth and are now delighted to engage in a different kind of sporting event: how far can one go on the least amount of gas. Our 135 trip home yesterday, starting out with a "full charge" and traveling mostly highway miles on studded tires was on 60 mpg. Merry Christmas to us!
Purchased a new car
Uses car for Just getting around
Does recommend this car
---
Moden Tron
by Juan Magas from Chicopee, MA | May 6, 2014
We traded in our 2012 for this 2014 Prius Plug-in and the new one gets 2 miles more on a charge. Our 2012 would only charge to 11.4 miles and get about 13, but this 2014 charges to 13.4 miles and gets about 15! We traded in because we were trying to downsize from 3 cars to 2, so along with our 2006 Baja Sport, we traded 2 cars in for one! We are very satisfied with the plug-in. Around town, we always use electric and then plug it in when we get home. We usually reserve about 11 miles of electric until our GPS NAV shows about 16 miles to our house before we switch over on round trips out of town. Our home electric bill doesn't seem to be affected by the constant charging to top off the cars electric, so at high $3 gas per gallon, we are ecstatic at overall 59 mpg. Yes, some might say that the extra cost for the basic plug-in over a regular Prius isn't worth it to them, but we get $2,500 in tax credit and enjoy the extra green that we save the Earth and our gas station budget. The basic model offers most everything you could want short of leather seats! The power with both the gas and electric working together really gives us the boost for up inclines. Overall, we will continue to sing its praises and be green customers. The only thing that we honestly would upgrade to is the all-wheel drive Tesla Model X, but it is like 2 years overdue and we don't know if the all electric will ever be better than a multiple energy source car. So, please won't one of you entrepreneurs come up with a solar/battery/gas/hydrogen 4-wheel drive automobile at a price less than that of a small house? Until then, we believe the 2014 Toyota Prius Plug-in is the best you can get!
Purchased a new car
Uses car for Transporting family
Does recommend this car
---
Exceeded expectations
by Bobble from Oahu, HI | January 30, 2014
It took a whlie for me to get use to driving this plug in hybrid efficently. However, after 35K miles I am getting 97 mpg accordig to the onboard computer. I think it is more like 93 mpg. However a big caveat is in order. I drive to and from work daily on Oahu, HI. We have horrible rush our traffice, deemed the worst traffice in the country (honolulu). So, obviously, that keeps my speed down. According to onbaord dispay, my average speed over the life of the car is 25 miles per hour. I also am able to cahrge at home and work.. My experience is that I can get about 14 miles on a full charge, pure elcectricity. The key is to mix the gas and electric use. I use the electric for going up hills. Regenerate going down hills. I learned to accelerate very slowy...as if I had a choice, it is a prius. Oh, then there is the traffic....Lastly a big perk for me is the abilty to use the HOV (car pool) lane, even if I'm the only one in the vehicle. Paid 32, 750, the sticker, they would "deal" at all. This is a car bought for MPG (gas is really expensive in HI), not performance. I'm happy with car..
Purchased a new car
Uses car for Commuting
Does recommend this car
---
Purchase for the MPG
by GIrl with a long commute from Cerritos, CA | January 26, 2014
This is a no frills kind of car and you're purchasing this for the savings on gas and possibly driving in the carpool lane. You're paying for the technology - not for anything fancy in the interior. It does get great gas mileage, but know that comes at a cost. The car doesn't have much power. Also note that it takes 3 hours to charge and only has a 12mile range on electricity. However - if you're considering this car compared to the similar vehicles in the market, this vehicle will probably have the most value if you decide to trade it in. I couldn't gamble on the Chevy Volt or Ford Fusion. Highly recommend to test drive all of the vehicles you're interested in!
Purchased a new car
Uses car for Commuting
Does recommend this car
---
People Who Viewed this Car Also Viewed
Select up to three models to compare with the 2014 Toyota Prius Plug-in.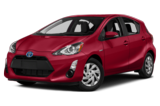 2015 Toyota Prius c
Starting MSRP
$19,540–$24,475
Compare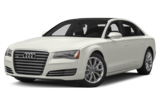 2013 Audi A8
Asking Price Range
$29,391–$56,079
Compare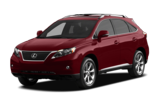 2012 Lexus RX 350
Asking Price Range
$19,790–$32,898
Compare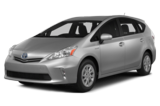 2013 Toyota Prius v
Asking Price Range
$13,409–$22,565
Compare
2003 Volkswagen Jetta
Asking Price Range
$1,475–$7,419
Compare
2012 Lexus GX 460
Asking Price Range
$26,423–$40,823
Compare
2017 Infiniti Q60
Starting MSRP
$38,950–$46,300
Compare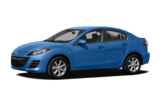 2010 Mazda Mazda3
Asking Price Range
$5,814–$12,814
Compare
2013 Toyota Prius
Asking Price Range
$12,403–$20,559
Compare
Featured Services for this Toyota Prius Plug-in