Average Ratings
---
28 out of 30 people recommended this car.
---
Better made than the expensive sports I traded in.
by AJ from Port Angeles WA | July 29, 2014
What a joy to drive. I filled up with regular fuel 20 days ago, and I still have another 100+ miles to go before I refill, and I am now able to avoid the high cost of premium grade fuel, another saving. Almost 50 miles per gallon. It is equipped with a very sophisticated computer system that does everything but brew coffee. Very roomy with obvious attention to every detail. I bought a Certified Prius and I'd advise anyone contemplating a previously owned vehicle to consider doing the same
Purchased a new car
Uses car for Just getting around
Does recommend this car
---
new 2013 Prius V
by Rattles from Monterey Peninisula, California | April 11, 2014
First the good parts. Interior volume? Huge (larger than the Mercedes E320 wagon it replaced). Wonderful back seats (they recline, move fore and aft, and delight everyone). The seats in general (we had them done in leather) are supportive and comfortable (though why the passenger's seat can't be lowered is a mysterious disappointment). Performance means different things to different people. Acceleration? You need a calendar in ECO mode, though PWR seems quite sprightly. But MPG's? This large, comfortable car has averaged 48.5 MPG of mixed city and highway in the 8700 miles since new. That's one of the reasons I bought it, and it does not disappoint. Now, about that interior. Cheap looking (and feeling) plastic everywhere. Shoulder belt buckles that hang EXACTLY where they knock against the plastic trim. Tap Tap Tap Tap Tap. Didn't anyone at Toyota drive this thing? There's been a rattle from under the dash from the very first week ("oh, they all do that," says the dealer). It drives us nuts. And the center shoulder belt for the rear seat is an abomination. It takes a serious and detailed briefing to show someone how to undo it. When retracted it dangles from the cabin roof unless carefully tucked, where (you guessed it) the hard plastic buckle rattles against the hard plastic escutcheon. Rear visibility is better than the recent generation Priuses, but worse than the original 2002 edition. There's a backup camera for a reason, and the large structural pillars do get in the driver's way when turning onto a street. Excellent mileage. Excellent cargo capacity. Chintzy materials and poorly-thought out interior design. I would not recommend this car to someone unless they have a need to haul outsized cargo and use a minimum of fuel while doing it. The Prius V does accomplish the mission well.
Purchased a new car
Uses car for Transporting family
Does not recommend this car
---
Best Car for the Money
by Hybrid Fan from Harrisburg, Pa | April 7, 2014
Great car to drive--interior designed the way I like it. Controls are easy to use & located right. The seat & steering wheel are easy to adjust, however, they are not power adjustable. The car handles well and is easy to drive. The only drawback is acceleration from standing stop and gas mileage-only get 37 to 38 mpg overall. Toyota claimed 40 -44 mpg?? I am still happy with 38 mpg. Love the reclining & fold-flat back seats-provide plenty of cargo room in back.
Purchased a new car
Uses car for Just getting around
Does recommend this car
---
As expected
by Go Green from Pennsylvania | December 2, 2013
We recently bought 2013 Prius V 2. It is not the fanciest or most exciting car to drive. But it provides enough space for our family (2 + 2) and fuel efficiency, which we care most. Despite the winter condition in PA, it averages 41-42 mile/gallon so far. All those energy use indicators educate you to be a better driver. There are no matches in this category.
Purchased a new car
Uses car for Transporting family
Does recommend this car
---
Gas saver
by Dennis from Merrick NY | November 25, 2013
I am getting 44.8 miles to the gallon. I have almost 900 miles on the car and I finished my second tank of gas and just started my third tank of gas. I am amazed and very happy that I purchased this car
Purchased a new car
Uses car for Just getting around
Does recommend this car
---
Great Milkeage
by Hybrid Owner from Columbus OH | October 22, 2013
I am getting 47 + miles in combined city and highway driving. Great car! We got the base model - not a lot of bells and whistles but I have cut my fuel costs by 21/2 times.
Purchased a new car
Uses car for Commuting
Does recommend this car
---
Excitement and disappointment at the same time.
by Spiritualist from San Diego | September 30, 2013
I love the drive, the look, the feel, the gas mileage and the feel overall. Don't like that the headlights don't have automatic running lights on model III of the Prius V. The doors only unlock on driver's side and need to be manually opened from driver's side. You can only lock car from driver's side (unless you use remote). Interior storage space leaves room for improvement. CD is only a single one and not a multiple disc charger. Just letting of my Highlander 2003 - limited version. That one had more amenities than the middle version of the Prius V. I also chose "bisque" as interior color, yet the floor mats and some panels are dark grey. I was told AC runs off battery, yet fuel mileage clearly proves that it reduces gas mileage. This is my first ever new car. A lot of excitement, yet also some disappointments. The function keys and console way to busy and distracting from what's going on on the road and with the vehicle. I had a couple of near misses as result. Wish I would have test driven vehicle more and asked more questions. If you can afford it go for the Prius V - five model. I hope it brings even more joy.
Purchased a new car
Uses car for Commuting
Does recommend this car
---
love my new prius v 3 with some complaints
by Laura from Georgia | September 26, 2013
Just bought it. Past Prius owner and big Prius fan. 1. While I love the navigation and have already used it straight out of the dealer, there isn't a navigation visor out there for bright sunlight which should have been taken care of by Toyota when they designed the car but wasn't and no alternative company makes a visor for the Prius V although there is one for the Prius(NavCap). Is navigation worth the additional expense when all Garmin customers swear by the their windshield stuck on navigation? 2. Pandora and all the alternates come at the expense of your cellphone data. Smartphone data costs a fortune. I tried to hook my ipod touch up to the usb port and the entune system rejected it as too much power consumption. That was a huge disappointment to me since radio reception is tragic. Long road trips will demand entertainment just to keep you awake at the wheel. That CD player will be your main entertainment past the 90 day satellite honeymoon and the CD player may not last that long. Your auxillary port is a joke in the Prius V 3. Buy navigation for navigation. The rest is false advertising in my limited experience. 3. I love the Bluetooth. It is so great to be able to answer a cellphone wirelessly but it will require a smartphone with data coverage and it ain't cheap. 4. It is an economy car. You would be well advised to buy a bumper guard, a cargo mat liner as my prior Toyota Prius cargo mat leaked liquids from a grocery store newly bought item. I'm investing in floor liners even though the black floor mats in your car will hide dirt, it will affect resell value. The console cover between the front seats is cheap which, while comfortable to lean your arm on and I did, will wear out by 100K miles. I'm used to the cheap plastic Prius steering wheel but those of you who do need this downsizing from luxury cars might want to buy such a leather wheel wrap accessory. Those of you used to automatic light turnoff had better spend the money for the Prius V 5 because it is manual in the Prius V 3. Spare is same size wheel but thinner tire so you won't to drive on it a long time but need to replace it quickly. No fog lights- have to buy Prius V5-I didn't need them. 5. Be prepared for the hard sell on prepaid warranty which won't cover brakes, brake pads and tires. 6. Toyota, if you at all read these reviews, address some of these issues and if necessary tack on the expense to redress these issues or lose future car sales. 7. Resell value will be there for this car because families will like this car. It's nice to have the extra cargo space and the rear seats are comfortable for those of you driving 2-3 additional people. Overall I am pleased with the car. These are glaring problems easily seen once you've actually bought the car. I loved the gas consumption in my old Prius and anticipate I will love that in this car too while I will cherish the extra cargo space although it costs me some gas mileage.
Purchased a new car
Uses car for Commuting
Does recommend this car
---
2013 Toyota Prius V
by Betty from Atlanta, GA | September 22, 2013
I love this car! Handles well, safe, large as a small SUV and gets about 45 mpg!! The only thing I would change is the radio controls are confusing. Mine has a navigation system and leather heated seats, just adorable inside and out!
Purchased a new car
Uses car for Transporting family
Does recommend this car
---
Hybrid experiance
by saj from oh | September 10, 2013
Pro Great car , used for one month, M/G 42 combined decent power, very smooth and quiet engine. lots of space for a tall guy, both in the front and back seat. Con Ugly exterior design , entune not user friendly and cheap looking. upolstry fabrics cheap quality& noback up sensors
Purchased a new car
Uses car for Just getting around
Does recommend this car
---
People Who Viewed this Car Also Viewed
Select up to three models to compare with the 2013 Toyota Prius v.
2015 Mitsubishi Outlander
Starting MSRP
$23,195–$28,195
Compare
2013 Toyota Prius
Asking Price Range
$12,057–$20,441
Compare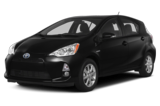 2013 Toyota Prius c
Asking Price Range
$10,577–$17,577
Compare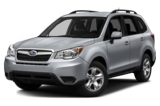 2014 Subaru Forester
Asking Price Range
$15,516–$27,472
Compare
2015 Toyota RAV4
Starting MSRP
$23,680–$29,850
Compare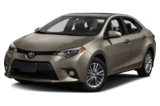 2014 Toyota Corolla
Asking Price Range
$11,170–$18,266
Compare
2016 Subaru Outback
Starting MSRP
$24,995–$33,395
Compare
2013 Toyota Camry
Asking Price Range
$11,868–$19,588
Compare
2014 Toyota Camry Hybrid
Asking Price Range
$13,949–$22,465
Compare
Featured Services for this Toyota Prius v