Vehicle Overview
Toyota's hybrid-powered four-door, five-passenger Prius sedan might look a little strange, but it's been attracting more attention than expected — and not just from environmentally concerned drivers. The high-tech, high-mileage sedan with its gasoline/electric powertrain is "a little more mainstream now," says Don Esmond, vice president and general manager of the Toyota Division. "It wasn't just launching a car, it was launching a new technology." The Prius' availability has leveled off, but in the summer of 2001, people seeking a Prius faced a three- to four-month waiting list.

The Prius got some new factory options in the 2002 model year, which included a navigation system, side-impact airbags, cruise control and daytime running lights. Options also included a CD player and CD changer, a cargo net, carpeted floormats and wheel locks. Except for one new body color — Blue Moon Pearl, which will replace Black — nothing has changed for 2003.

If you find a Prius available at a dealership, expect to pay the sticker price. An eight-year/100,000-mile warranty covers the electric motor and gasoline engine. The Prius' purchase price also includes three years of free maintenance.

More than 11,000 Prius sedans were sold between July 2000 and May 2001, which represents a sales figure that was on track for the planned production of 13,000 units per year. Toyota provided 300 of them to the state of New York in April 2001 as part of a program to cut emissions from city- and state-owned vehicles. But during all of 2001, only 6,254 models were sold, according to Automotive News.

Toyota was the second automaker to introduce a gasoline/electric hybrid car. It followed on the heels of the two-passenger Honda Insight. Honda is offering the Civic Hybrid, which is based on its popular five-passenger sedan, for the 2003 model year. Toyota's Prius is less conventional in appearance than the Civic Hybrid.

Exterior
The Prius looks a lot like a conventional small car with a stubby profile, and its sloping hood gives it some visual kinship — at least up front — to the Toyota Echo. Measuring 169.6 inches long overall and 57.6 inches tall, the Prius is more than 6 inches longer and 1.8 inches lower than the Echo.

Interior
The Prius' upright exterior styling provides ample headroom in the front and rear for taller passengers. Despite its stated five-passenger capacity, the backseat isn't really wide enough to comfortably accommodate three adults, which is a drawback that's common among small, four-door cars. The Prius' cargo volume is 11.8 cubic feet, which is comparable to other small sedans. The rear seatback does not fold for extra space. Air conditioning, a cassette player, and power windows, door locks and mirrors are standard.

Under the Hood
Toyota's Prius differs from Honda's two-passenger Insight and five-passenger Civic Hybrid in that electric power is dominant in the Prius. An electric motor powers the Prius until it reaches about 12 mph. At that point, the 70-horsepower, 1.5-liter gasoline engine generally takes over and serves as the primary power source in a seamless transition. When necessary for passing, the electric motor kicks in to furnish additional propulsion power.

A continuously variable transmission sends power to the front wheels. It has an infinite number of ratios and operates somewhat like a dimmer switch instead of a three-way light switch. The gasoline engine turns itself off when the car stops and while it is coasting and braking. During that time, the engine serves as a generator to recharge the battery pack, so the car never requires overnight recharging like a fully electric vehicle would. The Prius earns a higher 52 mpg city mileage estimate than its 45 mpg highway rating from the Environmental Protection Agency. The Prius' batteries are mounted behind the rear seat.

Safety
Antilock brakes are standard, and side-impact airbags are optional.

Driving Impressions
Life behind the wheel of the Prius isn't much different than driving any small sedan. Operating an automobile that consumes far less fuel than the norm can be satisfying in itself, but the Prius also scores high on more conventional attributes.

The car's acceleration is nothing to shout about, but the Prius is more than capable of keeping up with traffic — both around town and on the expressway. The gasoline engine starts and stops so subtly that its presence or absence becomes almost unnoticed. The existence of two power sources when an extra burst of energy is needed makes passing and merging at least as confident as that in most small automobiles.

The Prius' handling is on par with other subcompact models, and the ride is pleasing. Because the Prius is larger inside than some regular-engine rivals, it is more likely to be comfortable during lengthy travels.

One potential obstacle is fighting the urge to concentrate on the fuel-consumption display, which changes according to your driving pattern. Watching the display is fascinating, but it's obviously not a good idea to divert your attention from the road while driving. Without focusing much attention on fuel consumption, you can be confident that the Prius' gas mileage will be thrifty. It will be even more frugal in city driving than on long highway journeys, according to figures by the Environmental Protection Agency.
---
People Who Viewed this Car Also Viewed
Select up to three models to compare with the 2003 Toyota Prius.
2013 Mazda Mazda6
Asking Price Range
$9,962–$18,402
Compare
2013 Honda Insight
Asking Price Range
$8,848–$17,412
Compare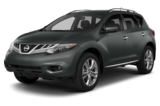 2014 Nissan Murano
Asking Price Range
$15,491–$31,167
Compare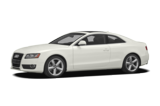 2009 Audi A5
Asking Price Range
$12,375–$22,555
Compare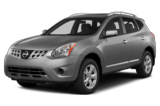 2013 Nissan Rogue
Asking Price Range
$12,096–$20,912
Compare
2007 Lexus RX 350
Asking Price Range
$7,536–$18,268
Compare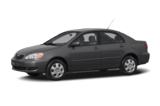 2008 Toyota Corolla
Asking Price Range
$4,415–$10,523
Compare
2013 Volkswagen CC
Asking Price Range
$11,134–$22,562
Compare
2007 Toyota Camry
Asking Price Range
$5,170–$11,750
Compare
Featured Services for this Toyota Prius