Average Ratings
---
65 out of 76 people recommended this car.
---
Over 185,000 Miles and Still Going Strong!
by Chase from Providence, RI | October 1, 2014
This car is fantastic. I am the second owner of my Prius and it is still going strong. My father, it's previous owner called it the best car he's ever owned, and I couldn't agree more. I consitently get 48-50mpg average (Yes it takes a little bit of mindful driving to get that mpg but honestly I can't imagine this car getting under 42 mpg even if you drove it like a race car), keep in mind that I am getting this mpg on a battery that has gone nearly 200,000 miles and is over 7 years old. ONE THING EVERYONE SHOULD KNOW ABOUT THIS CAR: IT TAKES TIME TO WARM UP: You can't really drive it in 5 mile spurts and expect phenomenal mpg, it is a distance runner, NOT a sprinter. Much better for commuters, that being said, after it gets warmed up, you'll get the best mpg at lower speeds, going 65 or 70 instead of 75 will make a noticeable difference given time. Ok, now to specifics. Comfort: I have the base model. Understand that this is not a luxury car so don't expect a luxury experience. If you want luxury in a hybrid, I suppose you could spend the extra $20-25000 on a Lexus CT 200h, but I can't see the point. This car is perfectly comfortable even with the regular cloth seats. Speaking from experience, on long rides with several people in the back of one of these passengers may not feel quite so comfortable, but the driver and front row passenger will be fine for a several hour road trip. Styling: Interior: For a 2007 the included technology in the base model is phenomenal, standard LED touchscreen with real-time mpg estimates and energy usage information, steering wheel mounted controls and plenty of storage. I really can't complain about the interior of this car. Personally I'm partial to the newer Prius interiors but it definitely beats the interior of the other Toyotas from 2007 (maybe equivalent to the Camry or Avalon). Exterior: Ok, I'll admit its an acquired taste. The 2nd gen Prius is a funky looking car, but it also stands out in a good way. It has become a sort of statement, and the Prius is an icon. And to be honest it certainly has a lot more character than the Corolla (It's also a lot more versatile abiet more expensive). I personally love that it is a hatchback. I can tell you right now, I am doubtful I will ever own a car that isn't a hatchback after owning this car, it just makes it so much more useful. fold down the rear seats and you have enough trunk space to move just about anything. So it might not be a Ferrari, but it is designed with function to come before style. (Also the strange swept back look it has is to make it more aerodynamic.) Performance: The Prius is not a sports car, get that notion out of your head now. With that said this car has a surprising amount of kick when you put the pedal to the medal getting on the highway, it surprises my friends that it has more getup-and-go than their Nissan Versa or even Honda Civic. This isn't 0 to 60 in 4 seconds, but it gets the job done. The real performance comes out in the mpg. Reliability: In case you haven't gathered this from my review already this is an amazingly reliable car, the most expensive work we have had done is replacing the struts at about 180,000 miles. Thats it. Just regular oil changes, replacing headlights, etc. Most reliable car you can buy as far as I'm concerned. OVERALL: If you want a reliable, feature filled, fuel efficient car for a commute this should be the choice, hand's down. I can't speak for every Prius owner out there, but as far as I'm concerned this is the best car for the money. When this car hits 250,000 I will be trading it in for another Prius, Maybe even a Prius plug in, but until then this car will get the job done, I'm sure of that.
Purchased a new car
Uses car for Commuting
Does recommend this car
---
2007 Prius, A disappointment
by Dis Satsified from Atlanta, GA | May 1, 2014
I purchased my 2007 Prius November 2006. I average approximately 42-43 mph (combined city and hwy). We have driven approx. 127K miles in 7.5 years. The car has received all of the recommended services and then some. I have previously owned an Avalon and a Celica. Last week (April 2014) my wife was driving and multiple warning lights came on. She stopped the car, turned off the power, and restarted the engine; again the warning lights remained on. We immediately took the car to our local dealer and left it. They told me my transmission had failed and charged me $5400 to repair it. The next day the "check engine" warning light came on while driving and remained lit. We took it to the same dealer and we were told that the water reservoir float had become stuck and that this was a common problem after major repairs such as ours. They further advised that we continue to drive the vehicle without making any additional repairs. I am concerned that the transmission failed so prematurely and I suspect that other, as yet undiagnosed, engine failures may be the cause. The water reservoir's sensor error may be a clue. This model Prius has had known issues with its water pump. I am also concerned that the dealer suggested we continue to drive the vehicle without further repair despite the check engine warning light. According to my owner's manual, this type of warning requires the driver to return the vehicle immediately to the dealer for service. Additionally, should the light come on again I will have to take more time off from work to make additional visits to the dealership and more time without the use of our vehicle. After this experience I will not buy another Toyota hybrid. The cost of ownership is just too great.
Purchased a new car
Uses car for Commuting
Does not recommend this car
---
misleading information
by sporty from Fresno | April 23, 2014
Seller lied about damage to car...will take your cash deposit and not give it back once you have car checked out
Purchased a new car
Uses car for Just getting around
Does not recommend this car
---
Surprisingly Super!
by Too Tall for Tiny Toys from Albuquerque, NM | January 22, 2014
We would buy this car again! Exceptional gas mileage! Unheard of reliability! Everything always works! 110,000 miles just 1 issue (headlights -fixed free of charge) 2007 touring model is small for my 75" height Not ideal for really long trips and tall backseat passengers. Recommend using different tires than standard for better traction (safety) but will reduce fuel economy 1-2 mpg.
Purchased a new car
Uses car for Just getting around
Does recommend this car
---
Great service and nice people!
by Hannah from houston tx | January 3, 2014
I was very pleased with my experience with this dealership. They were organized and knew a lot about their products. I love my new car and would definitely recommend this dealer to my friends and family.
Purchased a new car
Uses car for Just getting around
Does recommend this car
---
prius review
by prius driver from Indianapolis, IN | September 29, 2013
Have back issues so it is not at all comfortable on my back. Recently took a 3 day trip across 3 states and legs even cramped up. Love the gas mileage-approx. 43.5mpg. Using the brake on the gear helps to slow the car down to almost 9 mph before having to use the brake-just don't tailgate people and take your time. Did pay too much for it but got the extended warranty with it. One dealer only offered $5,000 for a trade in on a brand new car. I'll be just fine with my Prius. It gets great mpg since I travel approx. 200 miles a week for work. I travel about 30,000 miles a year for work, vacations and everyday use. It had 26,000 miles when purchased (in 11/10) and now has 116,000 (almost 10/13)
Purchased a new car
Uses car for Commuting
Does recommend this car
---
Glad I purchased!
by Bob from Dallas, TX | September 26, 2013
Car runs great, and 42+mpg! I researched extensively and finally took the plunge to Prius-and glad I did. I have only had the car for about a month but it has peroformed great, plenty of power and you do ride 'high' for a small car so good field of vision.
Purchased a new car
Uses car for Commuting
Does recommend this car
---
best mpg
by yoyo from new mexico | August 27, 2013
This is the second Prius I've owned. The electronic steering, and seat, steering wheel, arm rest configuration and road noise are my complaints. It is extremely reliable and still has the best mpg of ALL hybrid and or gas autmobiles. Electric cars still have too many disadvantages. I can have 5 people in the car and get 47 miles per gallon going 75 mph.
Purchased a new car
Uses car for Having fun
Does recommend this car
---
Great Car!
by Tan from Dallas, TX | August 4, 2013
I was looking for a new car, (I previously drove a '90 Oldsmobile Eighty Eight) and decided to try out a hybrid once I found out that I could actually afford a used one. I ended up with the prius based on a series of good reviews as well as some recommendations from a friend who had one. It's fun to drive, handles well, and actually has a bit more get-up than I was expecting out of a 4 cylinder. The gas mileage is of course great, though the monitor average isn't accurate (It read just over 46 mpg after resetting but when I filled up I calculated 42 based off of trip miles and number of gallons). It's quite roomy, my girlfriend and I watched fireworks from the trunk on the 4th, and I've gotten no complaints about room in the back seats. I suppose one of the best things is it's relatively easy (i.e. cheaper) to replace or modify things. For example: I got my Prius used with only one key, but was able to purchase another smart key online and program it myself using "the chicken dance" method. Also, I was able to turn off the annoying beep when in reverse or when the driver/passenger seat belt is not in by using a similar method. All in all it's a great car. From a monetary standpoint if you can find a hybrid for the same price as another car you like, go for the hybrid. If you have to pay an extra few thousand up front; however, you won't break even on the gas savings until many years later. Maintenance costs are about the same.
Purchased a new car
Uses car for Just getting around
Does recommend this car
---
2007 Prius
by Love Prius from Seattle, WA | April 14, 2013
This is a very nice car with easy operation. Usually I get about 42-44 mpg in the city and going up and down hills. The Hatchback has enough room to carry things, but it could get more room by lower the trunk.
Purchased a new car
Uses car for Work
Does recommend this car
---
People Who Viewed this Car Also Viewed
Select up to three models to compare with the 2007 Toyota Prius.
2014 Lexus RX 450h
Asking Price Range
$31,666–$44,706
Compare
2003 Mazda Mazda6
Asking Price Range
$1,622–$7,554
Compare
2007 Toyota Corolla
Asking Price Range
$4,021–$9,929
Compare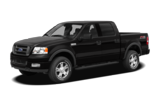 2008 Ford F150
Asking Price Range
$7,351–$23,627
Compare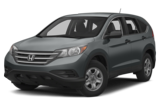 2014 Honda CR-V
Asking Price Range
$16,437–$25,921
Compare
2009 Nissan Altima
Asking Price Range
$5,290–$12,518
Compare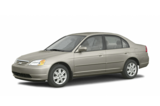 2003 Honda Civic
Asking Price Range
$1,532–$8,040
Compare
Featured Services for this Toyota Prius