Average Ratings
---
66 out of 71 people recommended this car.
---
My Lovely Baby with the Edge
by ToyotaMan from Chicago, IL | October 8, 2015
I purchased Prius III 2011 as the used one with over 33 k miles from the Toyota dealer as my second car. Already have Sienna 2008 which is lovely van, but due to its size needs to get over 20 MPG on average. Therefore, to offset its costs I wanted some smaller car with decent MPG. Luckily, got the chance to buy this used Prius with package III (GPS, backup camera, JBL system with 8 speakers, blizzard pearl color, tinted windows etc.). The vehicle has 4 driving modes: 'Eco' for hyper mileage enthusiasts, but if you are in the hurry, you cannot stand it as all is numb; 'EV' - electric only, to pull around the house; 'Normal' from Prius Gen.2; and my favorite - ' Pwr' when Prius behaves like normal car engaging full power and making some people a little shocked. Additionally, I have many upgrades (side moldings, sway bar, stabilizer, cold air intake, fin shape radio antenna etc.) that make my Prius to be unique. However, as the typical guy I love to have some fun while driving and stand out from the crowd. This requires some sacrifices as my mpg is on average around 45 MPG, however, how many cars let you drive without looking into the economical driving with such as result?? None, except Volt...... It lets me spend always between $15 -$20 dollars per week on gas. On overall, this is nice commuting car with some minor flaws, such as winter driving (challenge, requires winter tires to be on the safe side) or some problems with breaking while hitting the bump on the road (for a 1-2 seconds you can feel like your car's breaks are numb, however, the stabilizer strut bar fixes this problem ). Finally, as the car is made in Japan, you do not need to worry about anything, except oil changes every 10 k. Two thumbs up!!!
Purchased a new car
Uses car for Commuting
Does recommend this car
---
My Red Prius
by Dr. Toothbrush from Staunton, VA | August 15, 2015
I drive 25 to 30 K a year doing shows in elementary schools and also free-lancing/teaching as musician. First of all - Gas milage is in the 46-47 range overall so far. It's rather hilly where I live, so I occasionally pop it into power mode.... but only when necessary. I'm 6'2" - 240 lbs and there is plenty of leg and head room. I was surprised how much more than my previous 04' Corolla. It's quiet and plan on the Toyota dependability. I'm looking forward to 4 years of $ saving as I drive around the Mid-Atlantic States... The AC definately lowers the MPG.. but that's true on any car. I like the back up beeper and it's actually easier to see out of than I thought it would be... Good Ride...
Purchased a new car
Uses car for Work
Does recommend this car
---
Disappointed
by Jeanne54121 from Michigan's Upper Peninsula | June 21, 2015
We purchased our 2011 Prius when our 17-year-old totaled our previous car in a snowstorm. We live in northern Michigan where school delays because of cold and snowfall are common.Two of our neighbors own Priuses and love them. We were interested in the Prius because of the gas mileage. Our son is leaving the area to attend college, and we have family who live 300 miles away. We purchased the vehicle from a local dealer. We went on our first road trip and got 55 miles to the gallon. Our purchase was justified. However, as the seasons changed, our thoughts on the Prius changed. We noticed that in the snow, the braking was slow, causing us to wonder if we were going to slide into the car stopped in front of us. The traction was terrible in snow. I would have cars backed up behind me as I struggled to keep the car on the road in bad weather. We changed tires to an all-weather tire, and the traction improved. However, that was a $500 cost. Also, we went down to 40 miles to the gallon when we changed tires. Unfortunately, my husband fell asleep at the wheel last week. He woke up when he missed the turn-off and smashed head-on into the trees. He was wedged between trees. Neither the front nor the side airbags went off The dealer says it's up to the insurance company to decide whether the airbags should deploy. The insurance company won't answer the question. The insurance company totaled the car. It said the frame isn't damaged, but there is so much external damage due to impact of the trees, that the car isn't salvageable. We are trying to look at the positive side. We were not happy with the car's performance in winter weather and having to purchase different tires that affected the gas mileage. Living where we do, winter driving is a major portion of our lives, and not feeling safe when we drove the car, was unsettling. We will not purchase another Prius because of the above reasons. The photo of the Prius on this website could be our former car.
Purchased a new car
Uses car for Commuting
Does not recommend this car
---
Living the dream
by Placerville, CA from Placerville, CA | October 15, 2014
Just rolled over 110K and still getting high 40's MPG. It did drop a bit; maybe 44/45 over the summer from running the A/C. This car does take a little getting used to if you really want to get 50 MPG. I have a friend that drives his like a race car and he's lucky to get 38 MPG. It doesn't make sense to buy this car if you're not going to take advantage of the technology. I really like that we can go over 500 miles between fill ups. We live in the mountains and I know other people that only get 40 MPG or so because they power up the hills. I'm sure I could get better mileage if I lived in a flatter area.
Purchased a new car
Uses car for Commuting
Does recommend this car
---
Great Value
by The Warrior Priest from Pearland, TX | July 29, 2014
I bought my 2011 Prius at Motor Trends in Alvin, Texas. The price was great, and the service (given by salesman Ronell Ram) was great too. Oh, and did I mention that the car is terrific as well? The interior stying is terrific, and the fuel economy, of course, can't be beat unless you buy an all-electric. I heartily recommend this car, as well as Motor Trends and Mr. Ram.
Purchased a new car
Uses car for Commuting
Does recommend this car
---
Bought 2011 five used, disappointing fuel economy
by Espy from Damascus, Oregon | June 24, 2014
I bought a 2011 Prius Five trim level, not the v wagon. It averages 45 mpg and I drive in town most of the time. The leather interior is awesome and supportive. I also drove a Prius Two 2014, and the difference is amazing. Not only is the two much more noisy from road noise, it is also uncomfortable. The interior on the two is cheap and the seats are covered in a bad felt cloth with cheap, thin padding. If you want a quiet and comfortable ride, get the higher trim level. If you buy used, you'll save money too. I love everything about the car, the handling, steering, acceleration and solid braking. I just can't figure out why I don't get the mpg I expected.
Purchased a new car
Uses car for Transporting family
Does recommend this car
---
Reliable and Efficient
by commuting in Denver from Denver, Colorado | May 23, 2014
Our 2011 black Prius 2 is a fantastic vehicle, with only a few shortcomings. Pros: We are getting 50.1 MPG. The car has had zero reliability issues in 3 years. It is zippy and somewhat fun to drive around town in. The rear-seat legroom is pretty good. And the trunk space is good comsidering it is a passanger vehicle Cons: the front seats are uncomfortable for more than 1 hour because the seats lack support near the lower back. The interior feel is cheap af best. The radio is absolutely terrible on the 2nd to base level model. The rear seat is low. There is no standard backup camera and the spolier in the back inhibits rear visibility. Conclusion: this car is mind-blowingly efficient, cheap to own and run, and can be fun to nip around town in!
Purchased a new car
Uses car for Commuting
Does recommend this car
---
Very happy Toyota Owner
by phreadd from Orange County California | May 11, 2014
I am very satisfied with my decision to purchase this car. It is all that I expected it to be. I'm getting 47MPG and the car handles very well a nd id quite comfortable. After owning this car for one month now my only regret is that I didn't buy a new one
Purchased a new car
Uses car for Transporting family
Does recommend this car
---
Quite satisfied with buy
by Nmichdad from Northern Michigan | February 14, 2014
Overall I'm quite pleased with this vehicle. The Prius is the first hybrid I've owned. The fuel economy is outstanding...costing me about $30 to fill at the neighborhood gas station. The instrument cluster was easy to learn dispite being rather unorthodox compared with other vehicles. Two things that the driver lacks are that the steering wheel does not telescope far enough back & the arm rests are too low. The interior is roomy for the size of the car. I would recommend this vehicle for a reliable, cost efficient way to traverse from point A to B. The Prius drives through snow quite well here in Michigan; traction is good.
Purchased a new car
Uses car for Transporting family
Does recommend this car
---
fishy deal
by chris from GARDEN GROVE | November 10, 2013
I read the car description so far so good, till I ran into tha ads add : "cash only", this car with its' low mileage and clean as they claimed , it should be cash or financed, and yet, they want cash only, that indicates this car is a salvage title, as banks will not finance any branded titles. I was going to go there to see this car for my son, but 'cash only" raise some fishy and red flag there.IMO
Purchased a new car
Uses car for Commuting
Does not recommend this car
---
People Who Viewed this Car Also Viewed
Select up to three models to compare with the 2011 Toyota Prius.
2012 Honda Accord
Asking Price Range
$10,065–$18,061
Compare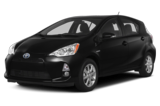 2013 Toyota Prius c
Asking Price Range
$10,560–$17,580
Compare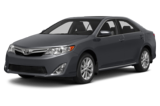 2014 Toyota Camry
Asking Price Range
$12,609–$19,977
Compare
2014 Toyota Highlander
Asking Price Range
$24,943–$39,707
Compare
2013 Subaru Forester
Asking Price Range
$13,246–$23,714
Compare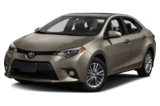 2015 Toyota Corolla
Starting MSRP
$16,950–$22,955
Compare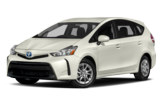 2016 Toyota Prius v
Starting MSRP
$26,675–$30,935
Compare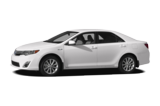 2012 Toyota Camry Hybrid
Asking Price Range
$11,212–$20,320
Compare
2013 Lexus RX 450h
Asking Price Range
$26,622–$41,370
Compare
Featured Services for this Toyota Prius