Average Ratings
---
55 out of 58 people recommended this car.
---
Crossed over to the Green Side
by former prius hater from Dublin, CA | September 16, 2016
The Prius is the only car I've actively hated, until thousands of my dollars were involved in the car-buying decision. It's not hard to find article after article about the Prius being the best hybrid for your money, and most reliable. It's a Toyota, enough said, right? I test drove a Lexus CT first, and was really underwhelmed. I knew a hybrid would be slower but wasn't prepared for how weak it would feel while accelerating. The interior felt crowded, and didn't feel like a luxury brand car at all. The Prius is much more comfortable, in my opinion. The back seat has more room, and the trunk is bigger Once I came across the Prius 4 and realized that model had the sunroof/solar/nav/leatherette/power everything package, I was 100% on-board. Taking a hybrid on the freeway takes some getting used to for sure, but it doesn't take long to adjust. Just do it, buy the Prius.
Purchased a new car
Uses car for Just getting around
Does recommend this car
---
2nd Prius Going strong
by Gas Mileage Enthusiast from Toledo, OH | April 1, 2015
I previously owned a used 2005 Toyota Prius and totally loved it. You would never has been able to tell the car had 130k miles on it, Toyota has such good build quality. I like the 2013 Prius even more. Bluetooth, stability control, traction control, and touch screen are all standard. People cannot believe how well the Prius handles in the snow. I'm not talking 2 feet of snow, it doesn't have that kind of clearance, but it does very well for a mid-size lightweight car. VERY WELL. I convinced my father, a long time GM owner to buy one, he loves the car. He said the build quality doesn't even compare to previous cars. My 2005 Prius was very dependable, no major issues and I haven't had any problems with the 2013 so far. Oil changes are only 10k mile intervals now or once per year. The car is so maintenance free and I think it is fun to drive. It is no sports car and it does take getting used to. We recently went on vacation and I was given another car brand by the rental company after two days I went back and said can I please have a Toyota, I can't handle this other nonsense. To me things just make sense. There aren't 100 buttons on the radio, they integrated the touch screen as part of the controls. There isn't a button and a touch screen button for the same things. I just love the car, it is so easy to use and a good car to drive. The one negative is the suspension. I really think the suspension could be greatly improved. I just is not a super smooth ride, probably to save on fuel economy or something. But they really should go with a camry suspension because the Prius suspension you really feel all the bumps in the road.
Purchased a new car
Uses car for Commuting
Does recommend this car
---
Second Prius and Loving it
by HaamiltonRC from Port Charlotte, FL | August 19, 2014
I owned a 2005 Prius for about 2 years and just upgraded to a 2013 Persona Series Prius. They are comfortable cars for their size. I am 6ft tall and fit great and people sitting behind me have plenty of leg room which I cant say for many larger cars Ive owned. The newer models come with a PWR mode which isnt as great on gas but has great get up and go for when youre in a hurry. But in todays economical times there is no better value. It saves you so much everytime you go to the pump, it retains its value very well, and is one of the most reliable vehicles made needing mostly just regular maintenance. I am a believer and will enjoy this Prius until its time for another upgrade.
Purchased a new car
Uses car for Commuting
Does recommend this car
---
Prius does exactly as advertised
by Sillyscreenname from Sacramento, California | June 29, 2014
During the past 16 days I put 2700 miles on a 2013 Prius Two rental. My 2012 Civic was totaled in an accident, and Hertz sent me a Prius - I had never been in one before. The technology in this car is great, and geared heavily toward evaluating the car's performance; MPGs are amaizing. About 80% of the miles I drove were highway miles, most above 75 mph (I-80 from Sacramento to Salt Lake City) and I averaged 50.5 mpg. The computer said 52.2 for the 2700 miles, but the computer overstated by 1.6 to 1.8 mpg on every tank. The cruise control feature on the Prius is worth it's weight in gold. It functions 10 times better than cruise control on any other car I've ever driven. The CVT allows the cruise control to maintain a constant speed up any hill without the awkward shifts and crazy RPMs in most cars. And the computer uses the momentum of the car to charge the battery on downhill while maintaining a constant speed. Additionally, the computer does an amazing job of using battery power while on cruise control to maximize mpg, especially at lower speeds. Some have noted that the car doesn't have enough power, but I couldn't disagree more. In power mode, this car does just as well as any other with a 1.8L engine. It accelerated fine, and maintained any speed I asked it to up the steepest grades. It climbed multiple steep hills and mountains at freeway speeds with no complaints whatsoever. With all that said, there are a few negatives in my opinion. My back did not favor the seats at all. In time, it became used to them, but I found them uncomfortable, and would need to purchase seat pads or lumbar support if I bought this car. The "bridge" or center console where the shifter is located is a waste of space and a poor design. The handling leaves something to be desired. The car wanders in the lane, and lacks the crispness, and responsiveness I was used to in my Civic. All in all, this car does exactly what Toyota advertises, and does it extremely well: moves people from point A to point B with excellent MPG. I loved going over 400 miles and having to put just a little over 8 gallons in the tank. The Prius is on my shopping list - but I'm really waiting for the 2015 model. . .
Purchased a new car
Uses car for Just getting around
Does recommend this car
---
I Like It
by BBOWL10 from North Carolina | June 20, 2014
I traded my Dodge Avenger for a used 2013 Prius with only 770 miles and so far I have no regrets. My Prius has the XSP package which includes leather, grey wood applique, lighted door sills, ground affects, 17" wheels, and fog lights. I drive about 25,000 miles per year so I need something that has excellent fuel mileage. I am averaging about 51 MPG over the first 3000 miles which is almost twice what I was getting in the Dodge. I can sometimes get 54 MPG average on a tank of fuel if I really try. I am saving about $220.00 per month in fuel costs. Those that complain about the fuel mileage not being high enough are probably not using proven Prius driving techniques like the pulse and glide, stealth mode, and regenerative braking. Small frequent trips also kill the MPG's, as with any car. You have to forget a lot about what you know about conventional driving. Riding the brakes (correctly) is actually a good thing with the Prius. The interior is a bit utilitarian but serves the purpose. Most of the trim is hard plastic and weird cloth-like material on the center armrest and door armrests which are the locations I would much rather have some padded vinyl that is easy to keep clean. Most of the money went into the hybrid synergy drive so luxury is a little hard to come by in the Prius. The handling is decent and the road noise and road feel through the steering wheel are typical of sub $30,000 Japanese cars. Wind noise is not too offensive. I spend most of my time in ECO mode while switching to normal or Power mode when merging on the interstate or at an intersection where I may need to pull out quickly. Overall the Prius is a good value as far as hybrids are concerned. Toyota has been in the hybrid game for a decade now and although the current Prius technology is becoming dated, it is proven to be reliable. There are many Prii that are still on the road with 300,000 miles on them and the cost of replacing the drive battery has gone down significantly. I am sure Toyota will soon develop an electric biased vehicle that is more on par with the Chevy Volt. Toyota doesn't rush into anything before thoroughly testing it, which is why they are the reliability leaders. I am a big fan of the concept of the Volt - up to 900 miles per tank of gas, 38 miles of EV mode, etc. I just don't think the Volt will last 200,000+ miles. We will see what Toyota has to offer over the next 10 years.
Purchased a new car
Uses car for Commuting
Does recommend this car
---
great car
by car driver from State of Ill | June 19, 2014
Great car- wife wanted one and we have not regretted it. Nice handling and steering feel. Very reliable. 49 MPG is awesome especially with gas at $4. Roomy - I'm 6 ft 4 in tall and no problems. Quiet highway ride.
Purchased a new car
Uses car for Transporting family
Does recommend this car
---
Good Value for the Money
by Frontwheeldrivefan from Pittsburgh, PA | April 30, 2014
I drove off the dealership with 35 miles on the odometer and a full tank on 4/1. Now on 4/30 I have just over 700 miles on it (gentle driving for break-in) and a quarter of my second tank of gas still left. This is with 90% city driving. The seats feel like i'm wearing the car instead of driving it. The back up camera was an unexpected bonus, handy for street parking. The suspension is firmer than my '12 Camry but just enough to give the car really positive road feel. The dashboard display is well placed so that you don't have to take your eyes off the road to see your speed or distance traveled. I'm still evaluating things, but I'm happy with my purchase, and with the extended service contract, I expect many years of comfortable driving.
Purchased a new car
Uses car for Just getting around
Does recommend this car
---
It's real ugly, but it's beautiful...
by The Accidental Prius Owner from Newport, RI | April 29, 2014
As long as you know exactly what you're in for, this is a great car. Any expectations of performance and comfort will probably go unmet. MPG and uniqueness/icon status are what you're really buying; if you're into that, then great. Car is not as loud at highway speeds as some suggest. III or higher interior is fine, IV has nice leather. I bought a PERSONA which is a III with added faux leather and cool alloy wheels. It helps a bit. Car rolls and moves around a little bit at highway speeds. I am considering the stiffer springs that Toyota lists as an option through the dealer. The added roll bars to stiffen the car might be worth it. Get the car if you can get a great deal; it'll last forever and you can check that, "now I'm part of the green movement" thing that's been itching away at you...
Purchased a new car
Uses car for Commuting
Does recommend this car
---
Overall Good Car- Don't get the MPG Promised
by thelm from | March 21, 2014
I've had this car for 4 months. I do mostly highway driving. I have never gotten over 41MPG. My controls on my car say I get 50MPG, but calculating it myself shows something different. I don't see how Toyota can promise 48-50MPG. Also, the beeping when in Reverse is very very very annoying. Does anyone know how to stop this?? Overall this car is great, just disappointed in the actual MPG. Awesome that blue-tooth comes standard.
Purchased a new car
Uses car for Just getting around
Does not recommend this car
---
One Fine Automobile!
by Maleko from Philly | February 14, 2014
Wow what a great car! I really don't have any complaints on the car at all… I traded in my 2003 Mini CooperS with almost 800K miles on it which I loved for my Prius4! I bought it back in Orlando, and got incredible MPG's down there! Even during the hot summers having to run the AC the whole time did very well. Now I live in Philadelphia and my neighborhood is just outside the city where its very hilly like San Francisco! I have to say, this car in the snow handles so well! Have not gotten stuck once, and the car heats up very well and fairly quickly. Overall I have to say the car is 100% buying. Not a single regret on my decision, and will definitely consider it again when it comes times to trade in for a new car.
Purchased a new car
Uses car for Just getting around
Does recommend this car
---
People Who Viewed this Car Also Viewed
Select up to three models to compare with the 2013 Toyota Prius.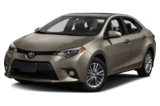 2015 Toyota Corolla
Starting MSRP
$16,950–$22,955
Compare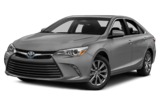 2015 Toyota Camry Hybrid
Starting MSRP
$26,790–$29,980
Compare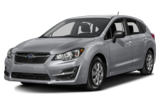 2015 Subaru Impreza
Starting MSRP
$18,195–$23,295
Compare
2015 Toyota RAV4
Starting MSRP
$23,680–$29,850
Compare
2013 Subaru Forester
Asking Price Range
$13,255–$23,723
Compare
2013 Toyota Camry
Asking Price Range
$11,868–$19,588
Compare
2014 Kia Sorento
Asking Price Range
$11,946–$28,346
Compare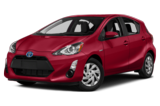 2015 Toyota Prius c
Starting MSRP
$19,540–$24,475
Compare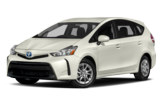 2015 Toyota Prius v
Starting MSRP
$26,675–$30,935
Compare
Featured Services for this Toyota Prius