Average Ratings
---
58 out of 71 people recommended this car.
---
Great service and best price!!!
by Bonita Georg from Fairfax,VA | March 15, 2014
That's my second time I bought car from this deler. Very good service and nice car again on good price! I love it. Thank you so much. I'll come back again for sure. Best Regards
Purchased a new car
Uses car for Work
Does recommend this car
---
The best SUV!!!
by 0777bond from Germantown, MD | January 28, 2014
Wow! What a car! This is the Best car I've ever owned! The V6 is so fun to drive--great maneuverability, plenty of power, and comfort! The interior is comfortable and stylish. There is plenty of leg room in the middle seat for even passengers with long legs. And, the storage under the cargo area is huge and so helpful for long trips and camping adventures.A+++
Purchased a new car
Uses car for N/A
Does recommend this car
---
Comfortable
by Sean P from Miami, Fl | January 7, 2014
My wife and I purchased this new 2013 model of the Corolla Type S 2013 this week for her birthday and to get rid of her old Saturn. We were not considering the Corolla because in the previous years model we did not like driving this car and felt the interior was too plain. Although there are similarities between the 2012 and 2013 model, some of the improvements were the touch screen digital display in the center of the dash. It allows me to touch navigate through my music and between my artillery devices like my iPhone. The bluetooth pairing was simple. Driving was fun, comfortable, and felt solid. The steering is loose but easy to navigate. The ride is very comfortable.
Purchased a new car
Uses car for Commuting
Does recommend this car
---
AWESOME!
by Gotta Haul My Boat from | September 6, 2013
The V6 is incredible, don't bother with the 4 cylinder. Great gas mileage and super powerful. Not to crazy about the swing-away tailgate.
Purchased a new car
Uses car for N/A
Does recommend this car
---
In the beginning.......
by Know from Prescott Valley, AZ | April 12, 2013
....I loved my pre owned 07 RAV with just over 32k miles. Didn't have any issues with it till around 63k miles. Then the engine would hesitate. Replaced a coil at $300. At that time decided to have the transmission fluid replaced. The tranny would stall when when turning a corner. After the fluid was changed the problem became even worse. Same thing occurred with a 02 Toy Camy I once owned. Dealer said everything checked out fine. Seems that Toyota transmissions get flawed over time. The radio in my RAV stopped working, the steering wheel started making a strange crunching noise, and the center arm rest/storage compartment was coming off. Was afraid this little SUV was not only falling apart but I was so tired of the lousy brakes in the RAV....took a lot of foot pressure to stop, so I traded the RAV for a used Subaru Legacy. I had looked at a Scion XB but knew it would have the same lousy transmission.
Purchased a new car
Uses car for Commuting
Does not recommend this car
---
Toyota Rav4-Unreliable - Dealerships-Terrible
by carcar from California | February 20, 2013
Have a 2007 Rav4 - Sports model. Hate it. Car fell apart with in only 5 years and I hardly go anywhere, just local errands. Unreliable. Car bought new in 2007, then in 2009 I bought it used from a 75 year old retired owner. A car should last longer than 5 years! Many recalls. Many problems and have spent thousands in repairs. Super expensive car all around to upkeep, including insurance, tires. It has way too much power and very expensive on gas. I wouldn't buy a toyota again because you can't trust the Toyota dealerships for safe, honest repairs. Every time I've taken it in for service, a new problem happens occurs right after causing more service and expense. It's a scam! I've had a Subaru in the past and it never had problems.
Purchased a new car
Uses car for Commuting
Does not recommend this car
---
rav4 v4 live it
by love it from illinois | June 13, 2012
I had Honda crv before. I love my Toyota much more. I is perfect car for me and my family. My husband have Camry- likes it more than rav4, we have 2 kids. Roomy, just made for us.
Purchased a new car
Uses car for Transporting family
Does recommend this car
---
Great Vehicle Performance
by Rav4 Lover from Fort Worth, TX | May 29, 2012
I love my RAV4....... I've had it for a little over a month and I haven't had any problems or issues with it. It rides very smoothly and I love the body style. It is my second RAV4. It's the perfect size for an SUV. Not too large, not too small. The only down side is I wish the gas mileage was better. It's not terrible but it's not the best in this economy.
Purchased a new car
Uses car for Commuting
Does recommend this car
---
Good Small SUV
by CT Rava 4 from Connecticut | April 24, 2012
I own 2 Rava4s, a 2007 4 cly, and a 2006 V6. This is a very well designed small SUV, has lots of features for the money, drives well and is similar in quality to other toyota cars that I have owned. I bought both of these Rava4s used, the 2007 in 2009 with only 12,000 miles and the 2006 in 2011 with 56,000 miles. I had not owned a SUV for some time, I had a 1985 Ford Bronco II years ago when I towed a small bass boat. Before I bought the Rava4, I tested many SUVs, I liked the toyota the best. I think that you have to do some testing because my experience is that most persons buying an SUV have very specific needs. The modern crop of small SUVs are light years ahead of what was available in the 1980s!!!! My wife needed a small SUV to get to work in the winter so I first bought the 2007. I was impressed with this SUV so when I retired my Honda Accord, I bought the 2006 to drive and tow a small boat. The 4 cly and the V6 get almost the same mileage. I get 25 to 28 mpg on the highway. The V6 is clearly the superior engine, it is quiet and powerful. The 4cly is adequate but it is noisy. Since the mileage is about the same, get the V6 if you can afford it. I think the 4cly is a bit too small for this vechile, it has to do 2200 to 2300 rpms to curise at 65 mph. The V6 only does 1800 rpms to curise at 65mph. This may not sound like a big difference but an engine that works harder produces geater heat and will wear out faster and tend to burn more oil. The 4 cly will go through some oil, about a quart to a quart and a half, between oil changes. The V6 does not consume any oil. The V6 also does fine on regular gas, no need to spend on higher octane. I have not had any issues regarding quality or repairs with these Rava4s, just regular maintenance. These vechiles seem and feel a lot like the toyota cars that I have owned in the past, well made and run for a long time (over 200,000 miles). Hope this helps you in your search!!!
Purchased a new car
Uses car for Commuting
Does recommend this car
---
RAV4 2007
by DADDYO66 from Nampa, ID | April 17, 2012
Bought the wife a 2011 RAV4, jealousy ensued, bought so I bought this 2007 RAV4. Recommend the V-6 as this 4cyl. is noisy. Fuel economy is just as good in the V-6. Its pretty zippy, and needed the AWD. Nearly bought a ford Escape sure glad I didn't. The RAV4 sells itself. More comfort for everyone, and the reliability can't be beat.
Purchased a new car
Uses car for Commuting
Does recommend this car
---
People Who Viewed this Car Also Viewed
Select up to three models to compare with the 2007 Toyota RAV4.
2006 Honda CR-V
Asking Price Range
$4,747–$12,495
Compare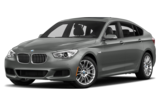 2017 BMW 535 Gran Turismo
Starting MSRP
$60,900–$63,200
Compare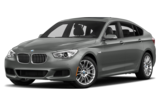 2017 BMW 550 Gran Turismo
Starting MSRP
$72,500–$72,500
Compare
2017 Audi A4
Starting MSRP
$34,900–$39,400
Compare
2010 Toyota Matrix
Asking Price Range
$5,761–$13,561
Compare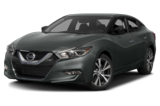 2017 Nissan Maxima
Starting MSRP
$32,560–$39,990
Compare
Featured Services for this Toyota RAV4