Average Ratings
---
46 out of 51 people recommended this car.
---
Rav 4 2008
by Rav 4 (previous Honda CRV Owner) from Santa Fe, NM | May 9, 2014
The drivers front seat isn't that comfortable. The car is quiet and the drive is smooth. The back seats don't fold down completely flat like a Ford Escape does.
Purchased a new car
Uses car for Commuting
Does recommend this car
---
Nice SUV, Happy so Far
by FlyGuy from Arlington Hts, IL | April 9, 2013
We've only had the RAV4 for a day but we're happy with it's condition, especially for 70,000 miles. Everything works on this Limited model. 4 cylinder is good enough if you're not into laying rubber, but a fifth gear in the tranny would help the highway mileage. The six cylinder has that and the mileage doesn't suffer much. The ride is firm but I'd expect that for this smaller SUV. Amenities are nice and why I went with the Limited (Auto AC, power driver's seat, leather, JBL audio, etc.). I'd do it all again.
Purchased a new car
Uses car for Commuting
Does recommend this car
---
Nice Package
by Clutch Guy from Nashville, TN | March 12, 2013
After putting about 1,000 miles on our '08 RAV4 Limited (purchased with 58,250 miles), this FWD 4-cyl. has lived up to my expectations. As a family car/commuter, the 4-cyl. is entirely fine; lively enough from a standstill and cruises easily at 75. In the real world, 0-60 SUV sprints are a rarity and quarter-mile times are meaningless, so don't get wrapped up in the V6 mania unless 'fast' is your focus. The RAV is well proportioned and spacious without being an oversized 'box.' The most obvious drawback I've noticed is the limited front seat travel. Front seat legroom is barely acceptable. My 6'4" son's knees push against the passenger-side dashboard when seated normally. On the plus side, the backseat legroom is better than expected. And while I prefer a firm seat, these chairs are almost too hard, although oddly comfortable at the same time. Unlike most, I LOVE the swing open (rather than up) tailgate. It is easier to open in a tight garage and you are far less likely to hit your head on any part of it. The interior design and control layout is attractive and uncluttered. I would have preferred having the cruise control functions on the steering wheel in place of the bluetooth controls that occupy that space. And, unlike many, I think the cup holders are well placed and sufficiently sized (wrestling with a 78 oz. 'big gulp' when you should be focused on driving makes little sense to me). Long-term potential problems I've researced since our purchase may concern you, as they do me. In particular, the 4-cyl. in this 'generation 3' RAV has been cited by many owners for higher than expected oil consumption. A Toyota TSB addressed this issue prior to the '09 model year introduction. If this concerns you, I would recommend staying with an '09 or newer model. Noted shortcomings aside, I still believe the RAV4 should be on anyone's short list when evaluating a nicely-packaged, compact SUVs.
Purchased a new car
Uses car for Commuting
Does recommend this car
---
2008 Rav 4
by Atlas227 from Portland CT | December 21, 2012
Bought the car about a month ago from a Dealer in North Haven ct. He matched another deal from a dealer in Simsbury that had a black one with a dent in the rear. My car has no dings and is silver. I got it with 62,000 mi and now have put 2000 mi on it. Everything is working well, no unexpected mechanical or electrical issues at this point. My 2000 Rav 4 had died and had 252,000 mi on it when it went to Toyota heaven. I'm hoping for good things from this one as well.
Purchased a new car
Uses car for Work
Does recommend this car
---
2008 Basic model
by MLind06 from | May 16, 2012
Purchased my base model RAV4 new in 2008. It just turned 4 and has 30,500 miles. The road noise has gotten considerably louder than when new, but this might be due to the unbalanced, original tires. The interior layout and design are wonderful except for the location of the front seat's cup holders. They are tucked in under the radio and A/C controls and have trouble fitting larger drink cups from convience stores. We have a 4 cylinder model with a 4 speed transmission, and have gotten as high as 30 MPG on the highway, although the average is closer to 28 MPG at 65-70 MPH. In the city it still gets around 21 MPG. Our biggest regret is not spending the extra money for the V6; the 4 cyl has struggled in hilly urban situations starting from a stop. Don't even think about asking three full size adults to sit in the back seat, two is the comfort limit. The car easily fits our 11 month old with all of his required accessories. We are now expecting our second child in a couple of months and realize the RAV4 will be a little small for two kids and their toys. Fitting two car seats is not the issue, just the additional cargo space required for strollers, etc. Our BOB Revolution takes up almost the entire cargo area, so a trip would be very tight with two small children. That said, for a family with one child or none, you couldn't ask for a better small SUV.
Purchased a new car
Uses car for Transporting family
Does recommend this car
---
Love Love LOVE my new Rav4!!!
by Rav4 4 Life from | April 3, 2012
When I went car shopping, I knew that I wanted to buy an SUV that had good fuel economy. The Rav4 exceeded my expectations. I have a limited v6 4wd Rav4, and it behaves like a sports car when it comes to acceleration! The interior is beautiful! It's also nice to have a JBL sound system and a 6 disk changer. The ride is also very smooth for a 4wd car. The ONLY complaint I have is the (Goodyear) tires are extremely noisy; however, once I get new tires, I anticipate that problem going away. I couldn't recommend this car more!
Purchased a new car
Uses car for Commuting
Does recommend this car
---
Basic Model
by Mickey from Fernley, Nevada | March 13, 2012
I traded in a 2007 Prius, that I loved. I needed something that would pull a small pontoon boat for fishing, This car has the V6 engine and will tow up to 3,500 lbs. It has great scores with Consumer Reports as well. It is also 4wheel drive,Purchased used, and as part of the deal they put on a hitch and gave me a bumper to bumper warantee for 24 thousand miles. I am very happy with my purchase, the car is nice to drive and handles well . Also like the 5 speed automatic trany. four wheel disk brakes are great , and work very well. fuel economy isn't to bad around 25 mpg. and that is more then the window sticker says. It also handles well in the snow.. I would recommend this auto to anyone wanting a nice suv.
Purchased a new car
Uses car for Just getting around
Does recommend this car
---
This car & in this color is rad!!!!!!
by Shorty from Placerville, CA | March 5, 2012
A friend of mine has this vehicle & I drive it a few times. I am only 5ft tall I always have a difficult time seeing over the streering & reaching the peddles, did NOT have that at all!!!!!! A great ride smooth & steering was flawless!!! The brake was the only thing I didn't like & it was too sensitive!!!!!
Purchased a new car
Uses car for Transporting family
Does recommend this car
---
2008 RAV4 SUV review
by new RAV4 owner from Green Bay | February 13, 2012
Excellent value and reliability all around. My only nit so far is the noisy interior back trunk covers and how loose fitting they are. They constantly rattle on rough pavement but I'm slowly silencing them with cloth furniture runners. Great gas mileage, performance, and handling. I have a different opinion about the dealership I dealt with however...
Purchased a new car
Uses car for Commuting
Does recommend this car
---
Love the RAV4
by katpet from Nicholasville, KY | January 31, 2012
This is the third RAV4 that I have owned and have nothing but good things to say about the vehicle!! Performance, value, and cosmetically, I find it to be a fantastic auto!! No complaints from me!
Purchased a new car
Uses car for Commuting
Does recommend this car
---
People Who Viewed this Car Also Viewed
Select up to three models to compare with the 2008 Toyota RAV4.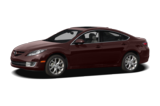 2011 Mazda Mazda6
Asking Price Range
$5,974–$14,566
Compare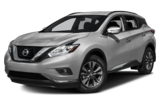 2016 Nissan Murano
Starting MSRP
$29,740–$40,780
Compare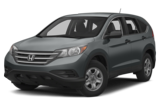 2014 Honda CR-V
Asking Price Range
$16,437–$25,921
Compare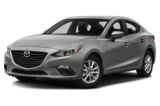 2014 Mazda Mazda3
Asking Price Range
$11,116–$21,908
Compare
2017 Dodge Journey
Starting MSRP
$21,145–$33,845
Compare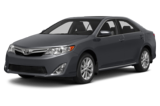 2014 Toyota Camry
Asking Price Range
$12,616–$19,980
Compare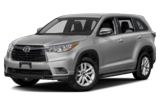 2016 Toyota Highlander
Starting MSRP
$30,490–$44,990
Compare
2014 Chevrolet Malibu
Asking Price Range
$11,323–$19,763
Compare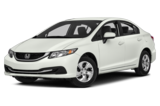 2014 Honda Civic
Asking Price Range
$11,308–$20,080
Compare
Featured Services for this Toyota RAV4