Editor's note: This review was written in October 2006 about the 2007 Toyota RAV4. Little of substance has changed with this year's model. To see what details are different this year, check out a side-by-side comparison of the two model years.

The compact SUV segment is perhaps the most competitive division in the automotive industry today. That means consumers have more models to choose from than ever before. Toyota's RAV4 was completely redesigned for 2006 and offers a more masculine look than in previous incarnations, although that alone doesn't push it to the top of the heap.

Toyota has a lot going for it with its new RAV4. There's tons of cargo room, ergonomic controls, useable storage bins everywhere and — in the V-6 version I tested — plenty of driving thrills. Add on the great mileage and competitive sticker price, and I'm finding arguments against the RAV4 hard to come by.
Exterior
When the RAV4 was redesigned last year, it received a complete overhaul from its cute-ute past. While a few friends suggested it was still a car for women, I thought my red test vehicle was sporty enough for any man to drive. The large black grille alone said this small SUV meant business.

Gone is the small hood scoop that never seemed appropriate on a non-turbocharged vehicle. Every angle finds sharp lines that are extremely contemporary. The only misstep — and not just in the design department — is the spare tire and cover planted on the rear hatch.
Interior
Toyota isn't known for daring interior design, and for the most part that remains true in the RAV4, though there are certain elements that try to offer some eye candy. The large, arrow-shaped door handles make a statement, as does the two-tiered center console that houses entertainment functions on the top and environmental controls on the bottom. My sport model didn't come with dual-zone climate control, and that changes the A/C controls from two sets of buttons to three large knobs. I was more than happy to have the no-nonsense knobs for my week with the RAV4. Sometimes, simple technology works best.

My test vehicle featured black cloth interior that was comfortable and felt good to the touch. It was soft but gave the impression it would also stand up to some abuse. After a long commute in bumper-to-bumper traffic I had no need for a prolonged stretch and no complaints about my back.

The split backseat wasn't as comfortable, but it reclines and can be moved forward and back to increase legroom or cargo room, depending on the configuration. This is one of those now-essential SUV features.

Also essential for SUVs — no matter their size — is a lot of cargo room, and boy, does the RAV4 feature cargo room; I was astonished when I looked up the figures. The RAV4 not only has more cargo room than the redesigned Honda CR-V, Mitsubishi Outlander and other compact SUVs, it has more room than the Jeep Grand Cherokee and upcoming Ford Edge, both of which are larger vehicles overall. Toyota can honestly tout its "best in class cargo room" because nothing else comes close. Surprisingly, the RAV4 doesn't look that cavernous in person; a low load floor and tall ceiling disguise its roominess.
Going & Stopping
My test vehicle came loaded with an optional 263-horsepower V-6, and it sold me. If I had to make the choice between the base four-cylinder and the higher-powered and higher-priced V-6 — roughly a $2,000 price increase — I'd take the V-6.

The gas pedal was as twitchy as Dirty Harry's trigger finger, and launches from a dead stop offered a surprising rush of acceleration. Even after those jolting take-offs the engine never seemed to run out of power. This is not the norm in the compact SUV market, and both the new CR-V and Hyundai Santa Fe I recently tested delivered much more sedate driving experiences.

On the highway, the engine revved happily to pass and merge, but the power was accompanied by a jolt between gears. The five-speed automatic transmission was definitely not the smoothest I've tested, and you'll know when you're changing gears. There is no deceptive speed here; when you punch the gas it comes immediately.

The best thing about the V-6 engine? It's not the performance, it's the mileage. The EPA-estimated mileage is 21 mpg in the city and 28 mpg on the highway. That's comparable to many four-cylinder models on the market and on par with the four-cylinder RAV4, which gets 24/30 mpg.

As fun and practical as the engine was, I did not fall in love with the brakes. Toyota really missed an opportunity to deliver a performance-oriented SUV for the masses by failing to improve the brakes. Yes, the RAV4 features antilock brakes and discs on all four corners, but when you hit the brake pedal there's a mushy response that doesn't reassure. It's fine to make the RAV4 speedy, but it needs to come to a halt just as fast.
Ride & Handling
The RAV4 comes in either two- or four-wheel drive. My red tester had four-wheel drive, but it was an automatic, on-demand system. That means power is divvied up between the front and rear wheels electronically depending on driving conditions. When four-wheel drive is needed, the system automatically shifts power so both sets of wheels share the load. When it's not, power goes just to the front wheels to help with fuel economy. There's a four-wheel-drive lock button that can be used in off-road situations, but only up to 25 mph.

Because my test vehicle was a Sport model, the suspension was adjusted for performance rather than comfort. That definitely impacted the ride, as the RAV4 felt rougher than the competition I've driven, but it was also a lot more fun to drive. Those are choices customers have to make when deciding between normal and Sport models. Don't let a salesman tell you otherwise; if you want a commuter for good gas mileage and a soft ride, get the standard model. If you want a little more excitement, and the kids don't mind the bumps, get the Sport.
Safety
The new RAV4 earned the Insurance Institute for Highway Safety's top rating of Good in both frontal and side-impact crash tests. Several safety features come standard, including antilock brakes, side curtain airbags with rollover sensors, an electronic stability system and traction control.
Features
My test vehicle was nicely equipped, though it didn't feature leather seats, power seats or steering wheel audio controls. It did have a power sunroof and a pretty decent stereo -- add in the V-6, and I don't think the price tag of $27,784 is that bad. I don't mind the absence of leather in a utility vehicle; if you're using the RAV4 the way it's intended, leather shouldn't be a concern. For those who feel differently, it's still an option.

Speaking of utility, the cargo area was one of the best I've seen in an SUV this size. If you subtract the horribly annoying side-opening rear hatch, it would probably be one of the easiest to use on the market. Like the Mazda CX-7, the rear seats fold flat via handles placed in the rear cargo area, as well as by handles on the seats themselves. This means that when you're in a parking lot with a cart full of two-by-fours you can get the space you need without having to open both back doors.

The cargo floor is carpeted but can be flipped over to become a hard plastic floor. This feature is also found on the CX-7, and the Mazda's is a bit better at fitting flush with the rest of the floor.
Toyota RAV4 in the Market
When you take into account the voluminous cargo room, bevy of features and optional V-6 engine, there's not a lot in this price range that can truly compete with the RAV4. The only problem is there are a lot of other small SUVs in this price range, and they all offer unique attributes and styling. In the end I wouldn't be surprised if people opt away from the RAV4 simply because of looks, despite the fact that Toyota did a commendable job with the design and improved what was once a diminutive player in the market. Now, it has a speedy, roomy and not-so-bad-looking compact SUV.


---
People Who Viewed this Car Also Viewed
Select up to three models to compare with the 2008 Toyota RAV4.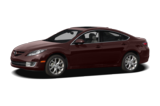 2011 Mazda Mazda6
Asking Price Range
$5,971–$14,571
Compare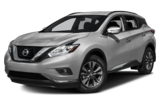 2016 Nissan Murano
Starting MSRP
$29,740–$40,780
Compare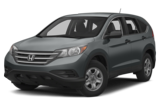 2014 Honda CR-V
Asking Price Range
$16,427–$25,907
Compare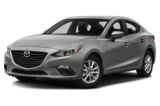 2014 Mazda Mazda3
Asking Price Range
$11,111–$21,895
Compare
2017 Dodge Journey
Starting MSRP
$21,145–$33,845
Compare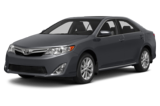 2014 Toyota Camry
Asking Price Range
$12,609–$19,977
Compare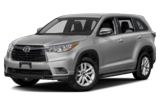 2016 Toyota Highlander
Starting MSRP
$30,490–$44,990
Compare
2014 Chevrolet Malibu
Asking Price Range
$11,318–$19,754
Compare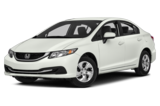 2014 Honda Civic
Asking Price Range
$11,301–$20,069
Compare
Featured Services for this Toyota RAV4