Average Ratings
---
69 out of 86 people recommended this car.
---
Great Reliable Car for the Money!
by Mostly City Driver Guy from Minneapolis, MN | March 26, 2016
We purchased a used 2013 Toyota Rav4 XLE roughly a month ago with about 40,000 miles, and while this vehicle has it's drawbacks in areas, most of them I can live with. My previous vehicle was a 99 Toyota Tacoma with manual transmission. In comparison the Rav4 drives and rides like a dream. I will say that it does have a stiff ride to it, which seems to be a common complaint, but I still find it to be a fairly comfortable overall. I'm mostly a city driver and don't think I would be doing much off-roading with this vehicle. Mostly just wanted something that would handle well in the winter. I love that the rear seats recline, which is a nice feature for passengers in the vehicle. The cars computer system is a little clunky, and the interface could be a little more user friendly. I had a few issues with keeping my phone connected via bluetooth, but a quick internet search and updating the cars firmware quickly resolved those issues. The usb plug and play feature for music is nice. Put your music on a jump drive and play it directly through the audio system. We actually put all our music on an old hard drive we had laying around and plugged it in through a usb cable, so I have my whole library in the car wherever we go. The voice command does not work terribly well and often misinterprets or cannot understand what you are saying to it. Not a huge deal as I find this to be a useless feature on most devices, such as my cell phone. It works well for dialing numbers and answering phone calls, which is all I really need it to do anyway. Navigation voice command is touch and go. Beware that this vehicle takes synthetic oil, which is more expensive.The trade off is you only have to change it every 10,000 miles, so that will likely save you money overall as it's basically three oil changes in one. There is a noticeable difference between the Eco, Standard, and Sport mode (although very slight). I found that I actually get the same mileage in Standard mode that I do in Eco mode, but Eco has less power when you're driving and accelerating. I'm not terribly aggressive on the peddle though. Sport mode does eat up a little bit of the MPG, but the vehicle seems to be more responsive. 95% of the time I just leave it in standard mode. Gets about 29 MPG with mixed highway and city driving, which is the sticker MPG. Haven't taken it on a long trip yet, but I'm fairly certain I could get between 30-32 MPG. The gas tank is listed at almost 16 gal, but I've yet to get more than 13 into the tank when the vehicle gas warning light first comes on. It's possible that there are another 3 gallons of fuel in there, I guess you wouldn't know until you actually ran the vehicle out of fuel. I love the back up cam, which is a nice standard feature to have for those city parking situations. Overall I'm am happy with the Rav4 thus far. We bought it for more passenger room and Toyota's reliability. Time will tell. I would recommend this vehicle to anyone looking to buy one.
Purchased a new car
Uses car for Commuting
Does recommend this car
---
Great Compact Crossver
by Former Jeep Owner from San Francisco | March 23, 2016
We have owned four Jeeps and got tired of the high cost of maintenance. We bought it as a Toyota Certified vehicle, it is extraordinarily good. We've owned it for three months and taken it into the mountains in snow, across the desert, and on 2-4 day cross country interstate trips from the Mojave to the Rockies and back. It's a keeper. It has three modes eco, regular and sport, and a very intelligent AWD system. Handles well, very comfortable, and while it does not have the ground clearance of a Jeep, we are extremely pleased with our purchase.
Purchased a new car
Uses car for Just getting around
Does recommend this car
---
Not at all impressed
by Toyota Lover? from Minneapolis | March 22, 2016
We bought our 2013 Rav4 new 3 years ago. We currently have 58,000 miles on it. There are 5 parking lot dings on the doors due to extremely thin metal. The ride is very rough, even with new tires, it is noisy on the highway. The canister oil filter is a real pain to replace....had to buy a special wrench from Toyota(expensive) and is almost worn out after 6 oil changes. The backup lights are very weak and hardly provide enough light when backing up. I really dislike the touch screen to change radio stations or other activities. In daylight you cannot see the screen. The Rav is missing numerous convenience storage spaces. Poor design overall, a elementary student could have given Toyota engineers better advise. Will be buying a CRV in near future...Very disappointed.
Purchased a new car
Uses car for Commuting
Does not recommend this car
---
Road noise and Yokahama tires
by Third Toyota Woner from Norfolk, VA. | June 29, 2015
I ha d 31 X 10.50 tires on my 94 pick-up that were quieter than the Yokohamas that came on my 2013 RAV4 XLE. These tires are the noisiest I ever owned with the exception of a set of Generals. When I hit even slightly rough road these tire are so loud I can't even hear the radio. Get a set a set of Michelin's as fast as you can. The only other problem is that the large side panels are easily marred in parking lots. The vehicle needs side bumpers so that it doesn't look beat up in a very few years. I fixed the glare on the interior backup screen by cutting a stiff piece of thin foam board around the top and sides. It isn't pretty but serves it's purpose. All else considered I get great mileage 32.3 and putting it in sport mode to merge on the interstate is a thrill for the day. A very good vehicle that I would recommend, I'm still a Toyota fan just wish it came with quieter tires.
Purchased a new car
Uses car for Just getting around
Does recommend this car
---
Love. This. Vehicle!
by New to Toyota from Meridian, MS | May 6, 2015
I just purchased my new (used) Rav 4 and I love it! It corners like it's glued to the road. The drive is so comfortable and even my 6' 2" husband can sit very comfortably in the back seat! It's a dream.
Purchased a new car
Uses car for Just getting around
Does recommend this car
---
Enjoying the RAV4 Limited
by Sportfit from Stone Ridge, VA | February 11, 2015
I've been very impressed with the vehicle so far. I came from an Acura RDX, which cost considerably more, but didn't offer any more features than the RAV4 Limited - and guzzled premium gas at 20 mpg. Although the Acura was more powerful, the RAV has plenty of pickup for all daily and highway driving. Pop it into Sport mode, and you get even quicker acceleration; or maximize your mileage in Eco mode - I average 25 mpg (about 60% city). I tested this SUV against the Mazda CX-5: although the Mazda may have been slightly sportier to drive (but not much), it fell way short of the RAV4 inside. The RAV is much more comfortable, roomy, and has all the luxury features (Nav, Bluetooth, etc.) that the RDX had. I love the two-tone Terra Cotta interior. On the road, the ride is a nice balance between firm and shock-absorbing; it's not a Lexus, but it's quiet enough to make hands-free calls or listen to music (without blasting), and it handles all bumps smoothly. The sound system is quite good, and the navigation is adequate, though it has trouble finding points of interest. At 23,000 miles, I've had only two very minor issues: the rear hatch auto-opening mechanism (which I LOVE) had to be replaced (under warranty) when it failed, and the dashboard has started to rattle/squeak just a little, but only when the weather is below freezing. Unless the car falls apart, I expect to be happy with the RAV for years to come.
Purchased a new car
Uses car for Commuting
Does recommend this car
---
Not much to brag about here
by adwizard from wisconsin | January 9, 2015
There's not much I can say about the Toyota Rav4 LE except that it's a Toyota... which might mean a lot down the road. But for now, I'm not impressed. In fact, the 2013 Rav4 LE is really more irritating to me than anything else. There are features (or a lack of features) that are downright mystifying. When in park, the car rolls forwards or backwards for a greater distance than any other car I've owned. I haven't a clue why, except be careful that there's nobody behind you or in front of you when you put it in park. Otherwise, their toes might get squished. The plastic panels along the bottom of the front doors allow for all kinds of debris, dirt, snow and grime to enter the car's lower door interior. Again, why? What on earth were the engineers thinking when they added this lower door extension with a plastic shroud? The "spoiler" in the back just prevents your car from getting cleaned when in a car wash. Speaking of car washes, if you don't have a roof rack, watch out; the roof rack channel trim has a tendency to "pop" lose when going through the car wash's blow dryer. It happened to me twice.Toyota has no recommended solution for this. I have a black interior. Which makes it extremely difficult to see the door handles and window and door lock buttons in the dark. Buttons are not backlit for the most part when the headlights are on. The auto window feature for the driver's side works when putting the window down -- but why not a one-touch feature for putting the window back up? What's the point of that? Very deceiving are the windshield wipers. On the turn signal, Toyota shows "INT" for intermittent wipers. In reality, there's nothing intermittent about the wipers at all. They turn on for slow speed or fast speed. Or not at all. That's it. They are not variable timing wiper blades. What car made today does not have this as a standard feature? This is 20 year old technology. I guess the answer is Toyota. Unbelievable. How cheap can you be? Although the interior looks refined, it's cheap and is prone to scratches and I suspect poor longevity. I had a stain on the silver rim of the air vent. When I went to wip the stain off with my licked finger... the silver paint came off!! Either I have the most caustic saliva known to man or Toyota is using the cheapest silver spray paint in the world. I'm going with the latter. The muffler or tailpipe rattles in idle making it sound like you have an exhaust leak. The brakes squeak when going in reverse. Cheap rotors? The engine is noisy. The undercarriage sound proofing is deafening... deafeningly loud. The heater / AC fan barely blows out anything in positions one and two. The doors feel lightweight and cheap. The salesman said "Hey, you gotta shave back on something in order to get better mileage." The transmission is an oxymoron. Why would you need a six speed auto transmission for a 4 cylinder car? How much gas savings can that really bring? As a six speed transmission, it always feels like the car doesn't know what gear to be in. As a driver, I feel like the transmission might go at any minute becauseof the way the transmission behaves. Very perplexing -- and as I said previously, irritating. I could go on and on about the irritating features this car has but I'm winded from complaining. If ten years from now I enjoy a trouble-free experience with this car, I'll overlook its idiosyncrasies, but until then I'm forced to live with these "irritating" features.
Purchased a new car
Uses car for Work
Does not recommend this car
---
Lacks basic features
by Retired snowbird from Ontario Canada | October 29, 2014
Toyota has gone cheap on this SUV. We have the SLE with Nav package. It is very hard to see on a bright day and very limited in information provided. Back-up camera is next to useless and gets blurred if it is raining. We spend 5 months a year in the US and our Canadian model has no way to switch from Kilometres to miles also the GPS does not give a speed read out. There is no DC power outlet for a cooler in the back seat. We went from a 10 year old SUV to this and don't find it has as many features.
Purchased a new car
Uses car for Just getting around
Does not recommend this car
---
2013 Rav4
by Snowbunny from Essex, VT | October 22, 2014
I'm enjoying this car. I've had RAV 4 in the past and I'm having a great time in this one. Added features off the power moonroof, fog lights,led screen miles analysis, control heating and the added 4 wheel drive feature is great. Now I have all wheel drive and 4 wheel drive in the same vehicle. The backup camera is great. The Sport mode and Eco mode also gives 2 options of control. I'm happy finally to get back into a SUV.
Purchased a new car
Uses car for Just getting around
Does recommend this car
---
Went from a Mustang to the Rav4 and LOVING it!!
by Work Car from Loxahatchee Florida | October 3, 2014
I bought my Rav4 brand new in the end of year sales December 27th and got a great deal on the price. I get 27.3 miles per gallon and I am at times very heavy on the gas. I have put just over 16,000 miles as this is a work vehicle for me and it still runs like the first day!! When I am on the road whether its highway or city the noise is very quiet compared to having a mustang before this!! The inside plastic is a little easy to scratch and I don't like having cloth on the door where you will be touching a lot but its a car not a house. I love the back up camera, cruise control and bluetooth! Three things that don't come standard on all vehicles in its category. This car also does great in very heavy rain where roads are flooded! I wouldn't have even know I was driving on a flooded road if the water wasn't spraying everywhere!! It did GREAT!! I do wish that the windshield wipers had more than slow, fast and faster but its just a pet peeve of mine and I can get over it. Tons of legroom in the back! Love that the back seats recline too! All around this vehicle is great!!
Purchased a new car
Uses car for N/A
Does recommend this car
---
People Who Viewed this Car Also Viewed
Select up to three models to compare with the 2013 Toyota RAV4.
2015 Toyota Highlander
Starting MSRP
$29,765–$44,140
Compare
2016 Toyota RAV4 Hybrid
Starting MSRP
$28,370–$33,610
Compare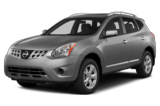 2013 Nissan Rogue
Asking Price Range
$12,051–$20,859
Compare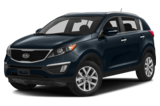 2014 Kia Sportage
Asking Price Range
$12,207–$24,495
Compare
2015 Subaru Outback
Starting MSRP
$24,895–$32,995
Compare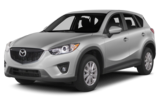 2013 Mazda CX-5
Asking Price Range
$12,732–$23,156
Compare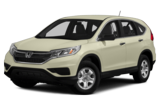 2015 Honda CR-V
Starting MSRP
$23,445–$32,895
Compare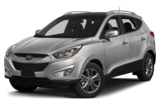 2015 Hyundai Tucson
Starting MSRP
$21,650–$27,950
Compare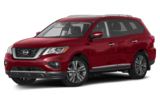 2017 Nissan Pathfinder
Starting MSRP
$29,990–$43,560
Compare
Featured Services for this Toyota RAV4