Average Ratings
---
19 out of 24 people recommended this car.
---
Faulty Oil Hose leads to engine failure
by Disappointed mom from Bronx, ny | July 4, 2014
We've been driving our 2007 sienna since we got it in 2008. It worked well for its roominess inside, hauling lots of stuff, and getting the kids from one place to another. There was a recall on the spare tire cable, and we had a tire develop a terrible bulge that nearly blew out on the highway. Then last week, TWO OIL HOSES RUPTURED, expelling the oil and causing catastrophic engine damage. Apparently, faulty rubber oil hoses is a common problem for many toyotas of this generation with a v6. Toyota never contacted us about the problem, and the oil light never illuminated. A google search revealed that there are many stories like this going back to at least 2009. Some of them are really scary. The dealership will most likely not cover the $6000 bill, even though the damage was caused by toyota's faulty part. While toyota issued a "service bulletin" for owners of some other models, and had to create a kit of all metal hoses to correct the problem, many people weren't contacted, including to the best of my knowledge, sienna owners. Amazingly, they refuse to issue a recall because they say it isn't a safety issue. But personally, I don't see how an engine breaking down could be considered "safe". I will not buy from toyota again. I think our family's safety and our investment have been treated terribly. I think anyone out there with a Toyota and a v6 engine should get it professionally checked.
Purchased a new car
Uses car for Transporting family
Does not recommend this car
---
2nd 2007 Toyota Sienna Van We've Bought
by Missed It from Springfield, MO | May 20, 2014
We had our first 2007 Toyota and had none, naughda, zip, any problems with this van. We thought it would get better gas mileage than it did (23.4mpg) since my wife used it to commute 30 miles one-way to work and didn't think about how we used it for other things our family does. So, we traded it in for a 2013 Chevy Cruze and we love the Cruze very much especially for the mileage she now gets. Our problem was we missed all the room especially for vacations, family gatherings and etc. It was nice to haul everyone around in only 1 car. After 6 months of being crowded and because we loved this particular van, roominess, and year we looked for a good buy on another one. We finally found another deal on Cars.com and bought an LE with less miles than what the first had and it has more bells and whistles. Absolutely love it and this van has to be the most dependable vehicle ever made!!
Purchased a new car
Uses car for Transporting family
Does recommend this car
---
Love the Bells and Whistles
by Grandma from Oregon | March 23, 2013
Just recently purchased an 07 XLE with 91,000 miles. Too new to me to speak on more than the initial impressions. Love the handling and comfort of this vehicle and believe it will provide many more miles of road trips for my grandchildren and me.
Purchased a new car
Uses car for Having fun
Does recommend this car
---
2nd time around
by Lovin' my Ride! from TEXAS | March 27, 2012
3 1/2 years of trouble free driving in our '04 (bought with 86K). XLE w/leather. Very pleased in every repsect and traded recently for the '07 Sienna Limited. In near perfect condition inside and out! Wonderful and getting even better mpg than the '04. As high as 28 on road - averaging about 18.5 mixed. This is a fine van - don't know what could have made it better unless they had given it to us outright! I also lease a '10 Camry it it has been virtually trouble free.
Purchased a new car
Uses car for Transporting family
Does recommend this car
---
I Love It!
by Toyota Lover, Dodge... not so much from Frankfort ,KY | February 17, 2012
2007 CE (basic) 7 passenger Fwd is a great van. weve owned it about 1 3/4 years and has been GREAT so far. we bought it used. It looks great but i do gotta admit the style is kinda bland. dont get me wrong though, its great. the 3.5L. V6 is a Beast. has a lot of pick-up-and-go. Gas mileage is good. not the EPA (which is wrong most of the time anyway) estamated 27 highway. Love the 2nd and 3rd row reclining seats although the middle seats dont recline that much. Love that the 3rd row folds 60/40 into the floor. the middle seats tumble foreward for more cargo or to access the 3rd (only used if you have 8 passenger seating which we don't) or can be removed for even more cargo. Do wish we had 8 passenger seating though. I was surprised with all the stuff that came with the basic model. Love the AUX jack (Mp3 audio input) and the middle windows roll down. just wish the windows were crankdown. they never break and it isn't much harder than push a button.the passenger side seat moves over to mak a bench seat. now i know what your thinking about that. you trip over the seat belt. well it just so happens that the pasenger side captain's chair with the seatbelt mounted on it. overall the car is AWESOME ( and i mean AWESOME) if you get a minivan get this one.
Purchased a new car
Uses car for Transporting family
Does recommend this car
---
I like some on the features better than our new 1.
by JJ from Spring Valley, Ca | May 10, 2011
This is our third Sienna and it has been great in both handling and style. The depenability factor comes with the name... standard.
Purchased a new car
Uses car for Transporting family
Does recommend this car
---
Love my van
by llcolorado from Denver, CO | May 6, 2011
Love the Sienna. 1. It starts every single time. 2. It has enough pick up to merge onto a high speed freeway safely. 3. The fold flat seat are fabulous - giving us lots of flexibility in cargo space or seating with one handed ease.
Purchased a new car
Uses car for Transporting family
Does recommend this car
---
Good Car with some annoying drawbacks
by DoItYourselfer from Lakewood, NJ | March 5, 2011
Overall 2007 Sienna 8 seater is a good van. It has plenty of room for both passengers and luggage (unlike the 2011 model, whose 8th seat is only about 6" wide and can only fit a skinny child, who is old enough not to require a car sit). It's performance is decent (for a minivan, that is) and if the reliability matches that of the older Toyotas it's a good value for the money. At the same time, I have to mention that It has a number of drawback, and while no car is perfect, I found these drawbacks to be especially annoying because most of them were absent in the older versions. For example it has no key hole on the back gate, which is no big deal if you have a remote opener, but if you share the car with your spouse, like I do, and like me have 2 sets of keys but only one remote opener, and like a real gentleman, give it to your wife, you might have to walk around the car a couple of extra times to lock and unlock the back. The older siennas, for a contrast, did have the key hole. Another drawback is that there is not enough light in the back, so the baggage area is not illuminated, so if you have to load or unload the car in the dark, better get your flashlight ready. The roof rack lacks side holes for the straps, but I guess you can get around it. Finally, if you like to fix your car yourself you might be in for some unpleasant surprises, because while the older Toyotas were a pleasure to work with, the newer ones require special Toyota tools for things as simple as an oil change. To sum up, it's a good car, but in some ways it's worse than its predecessors, which makes me wonder about 2011. I guess when it's time for me to get my next car I'll take a closer look at other models.
Purchased a new car
Uses car for Transporting family
Does recommend this car
---
versatile and comfortable
by traveling fool from missouri | October 10, 2010
I enjoy driving this minivan across the plains or down in the country. It's very comfortable and easy for me to climb in and out and i'm under 5'. Always starts, nice power, big enough for a mattress for sleeping. i've been very happy with it!
Purchased a new car
Uses car for Having fun
Does recommend this car
---
Don't waste your money on this car
by Neil from MA | December 3, 2009
I am extremelly dissapointed with this car. Since I bought it, I have been facing several issues. The last one was the most scary thing I have ever seen. My wife was driving the car in a busy highway here in MA. By sudden, the car abruptly stopped working. She was in the middle of the road and my baby with her. She was almost hit by several cars behind. She tried to turning it on again, and nothing. Any yellow light on the control panel, nothing. After two one hour, the car was towed to the closest Toyota dealer. They determined that one of the coil cylinder failed. It doesnt make sense for a 70000 miles car. My second car is a Rav4 01 with 170000 Miles on it, and I have never ever faced similar situations with it. I bought a Toyota Sienna for safety matters. I am so dissapointed and planning in jumping over Honda, or any other brandname. Extremelly expensive to mantain too.
Purchased a new car
Uses car for Transporting family
Does not recommend this car
---
People Who Viewed this Car Also Viewed
Select up to three models to compare with the 2007 Toyota Sienna.
2013 Honda Civic Hybrid
Asking Price Range
$11,624–$18,712
Compare
2008 Toyota Avalon
Asking Price Range
$6,847–$15,779
Compare
2011 Nissan 370Z
Asking Price Range
$15,597–$27,617
Compare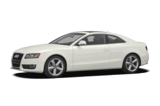 2008 Audi A5
Asking Price Range
$11,209–$21,485
Compare
2012 Nissan Altima
Asking Price Range
$7,545–$16,101
Compare
Featured Services for this Toyota Sienna