Average Ratings
---
62 out of 68 people recommended this car.
---
no integrety
by dave from Johnstown Pa | August 15, 2015
its falling apart, inside and out. when you put the window down on the passenger side the gasket comes down with it. the glove box latch is broke, The center concel between the front seats is broke. Exterior, front and rear bumper seams are separating. Our van doesn't have fog lights, it has a blank filler. the passenger side came out. It just feels cheap! I've owned 3 Tacoma's.They were solid.
Purchased a new car
Uses car for Transporting family
Does not recommend this car
---
Great car, but a few things that drive me CRAZY!
by Baseball Mama from St. Augustine, FL | July 14, 2015
My husband and I purchased the XLE last year and so far, I have to say it has been a great vehicle. Our last van was a Town and Country, which we bought after being dazzled by all of the bells and whistles and thought we were getting such a great deal because the price was so inexpensive (relative to the Sienna/Odyssey). We found out about 6 months after we bought it why it was so cheap when things started breaking and falling apart. The Sienna has done a great job of standing up to my three kids and we've already taken it on three (very long!!) car trips and had no trouble with it. My only complaints are so minor that they wouldn't keep me from buying another Sienna, but they are annoying, nonetheless! 1.) The gas light and gauge are positioned right behind the steering wheel over in the right hand corner. It makes no *ding* or alert sound when you are low, and you can't see the light when it comes on, so (being the absent-minded person that I am) I have come dangerously close to running out of gas on several occasions. 2.) The head lights are not automatic. Even my 1997 Explorer had automatic head lights! 3.) There are 2 USB ports and ONE cigarette lighter socket, all three of which are up at the front in a less-than-optimal location way down near the floor. Other vans we looked at had multiple outlets throughout the cabin area. That would have been really nice when my 4-year-old is getting fussy on long trips and the iPad is dead. :) Like I said, the good out weighs the bad and it has been a really solid and reliable car for our family.
Purchased a new car
Uses car for Just getting around
Does recommend this car
---
Toyota Sienna
by Bihak from Garland,tx | October 11, 2014
After seeing an online listing, I have went to the dealership to check the about the card on of there location, the personnel were very friendly and welcoming , the card price was withing the range of the blue book year,, we were very happy with the condition of the car, dealer have done a thorough check up witch is good a peace of mind . Thank you
Purchased a new car
Uses car for Transporting family
Does recommend this car
---
2011 sienna. one month of ownership
by chris a from westlake | October 29, 2013
Its been great so far. Awesome space. 24.5 mpg on highway steady. V6 really moves. Lots of space. Plenty of room for me at 6'4" and 245 lbs.
Purchased a new car
Uses car for Transporting family
Does recommend this car
---
Convenient and Reliable
by Luv U Sienna from Jonesboro, Arkansas | September 22, 2013
The features I really like are: 1. Drives easy and handles well 2.Convenience-plenty of room 3. Easy getting in and out-sliding side doors 4. Turns shorter than an a Sedan 5. Storage is great - behind rear seat 6. Gas Mileage is good-(mid 20 mpg range) 7. Space for up to 8 people
Purchased a new car
Uses car for Transporting family
Does recommend this car
---
6th Toyota I have owned
by Toyota Man from Tega Cay, SC | September 6, 2013
I love my Yota's they last and they work! I have had two Supras 3 4Runners and now a Sienna. We have had the van about a month and we love it! i have 3 kids and it works way better for the 3 of them than the 4Runner did. I loved my Runner but it didn't have the room inside. We have the oldest in the back because she can buckle and unbuckle her seat. We have the middle seat in the back stowed in the attic of the house, so we can use the extra space in the back. We have the two younger children in the bucket seats in the back for easily getting them in and out. The 2 and 4 year old love that they can climb into and out of the car without help. Power doors are better than sliced bread! That Runner was a 4x4 and took help to get in and out. I really like the van, it has great power to get up and go! we got the XLE so we could have more power options like Lift gate, and the Tow package. I added a hitch and it was easy to install. Only cons I can see so far. is the paint seams thin like it needs an extra clear coat or two. Van looks great however in Black. I get a very slight rattle from my sliding doors but the Dealer is looking into this and will fix it. We did buy the 7year/100K bumper to Bumper since it has all the fancy power options.
Purchased a new car
Uses car for Transporting family
Does recommend this car
---
very impressed
by first dealer car bought! from nj | July 25, 2013
i have never been much of a car dealership person but I have to admit coleman gmc has impressed me. I went to a few other dealers first and they were no where near as clean and friendly as this dealers. I really was impressed with all aspects of this dealer. The cars are well set up and spotless. I got a very fair deal on a slightly preowned car at a awesome intrest rate.
Purchased a new car
Uses car for Transporting family
Does recommend this car
---
New purchased.
by Looking for a Van from Akron, OH | July 15, 2013
We have owned this car for a little over a month, so far we are very pleased with the Sienna. Our previous van was a Honda, while we were very please with it, we are even more please with the Sienna. The Sienna is a little pricier than the Honda. Since we have only owned this vehicle for a short time, gave four stars for value and reliability......too early to tell. Based on Toyota's reputation, I suspect I could rate this as 5 stars in the future.
Purchased a new car
Uses car for Transporting family
Does recommend this car
---
We laugh at SUV's
by Van's are great! from DES MOINES, IA | February 20, 2013
My wife and I are on our 2nd Toyota Sienna Limited. We love to laugh at large SUv's (mainly Tahoe's and the like) as the kids (if they fit) are jammed in the back seat. It's also funny to see all of their stuff in the roof top carrier or on a hitch mounted device. The Sienna will swallow 7 people in Lexus like comfort and everyone's stuff will still fit behind a reclined 3rd row seat. It will do all of this while getting 20 mpg. If you have a family of 4 or more and you don't look at a Luxury Minivan like the Sienna Limited you are doing yourself a diservice.
Purchased a new car
Uses car for Transporting family
Does recommend this car
---
Perfect for what it is
by Random from Los Angeles, CA | January 26, 2013
It's a mini-van. If you don't' like them, nothing I write will convince you. But value for the money is hard to beat. Cheaper to buy than SUV's, better gas mileage than any large SUV. More space than any large SUV. and has higher resale value than any large SUV. Why would you ever buy a large SUV (suburban or expedition)? It handles SLIGHTLY better than a suburban, but no where near a Ferrari. It's a darn van folks.
Purchased a new car
Uses car for Commuting
Does recommend this car
---
People Who Viewed this Car Also Viewed
Select up to three models to compare with the 2011 Toyota Sienna.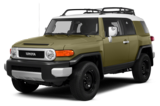 2013 Toyota FJ Cruiser
Asking Price Range
$28,200–$38,028
Compare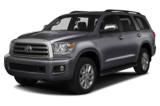 2014 Toyota Sequoia
Asking Price Range
$35,951–$58,731
Compare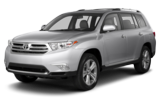 2013 Toyota Highlander
Asking Price Range
$21,709–$34,389
Compare
2014 Toyota Venza
Asking Price Range
$16,878–$31,554
Compare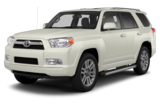 2013 Toyota 4Runner
Asking Price Range
$24,860–$39,212
Compare
2014 Toyota Highlander Hybrid
Asking Price Range
$38,111–$51,047
Compare
2013 Toyota Tundra
Asking Price Range
$21,945–$40,861
Compare
2013 Toyota Land Cruiser
Asking Price Range
$43,718–$64,182
Compare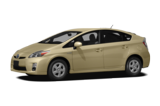 2010 Toyota Prius
Asking Price Range
$7,468–$16,576
Compare
Featured Services for this Toyota Sienna