Average Ratings
---
26 out of 33 people recommended this car.
---
Second Tundra
by Long Time Tundra Owner from Somersworth, NH | August 10, 2015
I recently upgraded from a 2010 Tundra SR5 TRD with the smaller V8 and off-road package to this 2014 Tundra SR5 with the smaller V8 however without the TRD and without the towing package. I will say, there is a noticeable weakness in the 2014 regarding towing even on a 2 place ATV trailer with 2 Polaris ATVs on it. The 2014 seems to work a lot harder at pulling the load and gas efficiency struggles as well. The other "con" of the 2014 vs 2010 is the bench seat. I grew accustomed to the center arm-rest and all of it's storage capabilities. The pros of the 2014 are the back-up camera (which is far superior to any other pickup i test drove), the in-bumper wiring connections, the gentle-ride compared to the 2010, the instrument cluster and the hands-free controlos.
Purchased a new car
Uses car for Outdoor sports (hiking, cycling, etc.)
Does recommend this car
---
Owner review
by Pic from iowa | April 7, 2015
I currently own a 2014 tundra Crewmax and love just about everything about this truck except for the gas mileage. I do use it for work so it pulls a 14' v-nose trailer and the truck has a 3" lift but when pulling the trailer im getting 7.5 mpg highway. And at times get as low as 5.5 when driving into the wind. I did buy it mostly for the cosmetics and pulling power, both of which I'm happy with. But never really thought that the truck would have to work so hard to pull something. I would say that if I weren't using it as a work truck I'd be very happy. Without pulling anything I get 13.5 mpg +/- with a tuxedo topper on. (about 12.5 without it) It rides pretty smooth, looks awesome and is a toyota so should be reliable.
Purchased a new car
Uses car for Work
Does recommend this car
---
A new and pretty face, but lacking elsewhere
by Longtime Toyota Owner from Southeast | February 11, 2015
Let me start by stating that I have owned several previous years of the Tundra, so I am quite familiar with them. The truck that I am reviewing is a 2014 Tundra Limited Double Cab, with the 5.7 V8 and 4wd. Standard suspension. Current mileage is 4300. Pros: -Exterior and interior looks. -Good powertrain. -Decent towing capacity for a half ton truck. -Decent payload for a half ton truck. -Good reliability. -Good resale value. -Fairly quiet ride. The tires that Toyota chose are a bit noisy Cons: -Still lousy fuel economy. 13 city, 16 hwy, is realistically what to expect in real driving. Same as previous years of this same powertrain that I have owned. -The ride seems to be stiffer than the previous years, with minor road irregularities felt more, even with the standard suspension. -They have taken a lot of standard features out of the Limited trim model that used to be there. No power passenger seat, no drivers side pocket on the back of the seat. 8 way power drivers seat instead of the 10 way that the Limited used to have. Downgraded the sound system to no subwoofer and fewer speakers. No turn signal indicators on the outside rear view mirrors, and no puddle lamps anymore either. -For 2014 Toyota did away with the second glove box, removed the storage areas from the rear doors, removed the storage areas in the front door armrests, removed the storage area from the console. Made the console cupholders smaller and non removable for cleaning. Removed the two storage trays in the center console/armrest so that it is nothing but a big black hole to lose things in. Took away the ability to hang files in the console/armrest storage area. -The front seats for 2014 are more firm, shaped differently, and far less comfortable that the previous years. At least for me anyway. The lumbar area protrudes into my back more, and causes discomfort even when adjusted to the lowest setting. The previous model years seats fit me so much better. -They removed the grab handle from the drivers side "A" pillar this year. I miss that feature a lot when entering the vehicle. -Toyota put poor street tires on a 4wd that are not suitable for that application. -The overhead console is less than half the size and storage capacity that they used to have. I am not sure if this was done in 2014, or an earlier year though. -The JBL sound system on the older Limited trucks was not the best, but was much better sounding than the Entune system on the new Limited's. I would take the JBL back any day over this. To be honest, I have not had any problems with the truck. I just am very disappointed that Toyota has eliminated or changed so many of the great features that I enjoyed on the previous year Tundra's. And I know what you are probably thinking. Why did I buy this truck if I did not like it? Well, some things were obvious when I looked at it and I thought that it would not be a big deal. But I have found that they are for me. And other things were not so obvious, until I spent some time behind the wheel. A test drive of a few miles does not give one a complete picture, My fault though, I got caught up in the new and pretty face. And now, I wish that I had kept my previous Tundra.
Purchased a new car
Uses car for N/A
Does not recommend this car
---
Should have bought a RAM
by Raleigh from St George, Utah | October 8, 2014
Bought a 2014 Tundra SR5. Traded in my RAM because I needed a bigger truck. Got a Crewmax. I tow a toyhauler of 7500 lbs. Toyota had to add a leaf spring and put on heavier shocks. DID NOT WORK. I had to put on 10 ply tires. It finally almost stopped bouncing, not quite! No power, gas millage stinks, no auto headlights, it just stinks. If you need a real truck don't buy a Toyota. I would sell this thing tomorrow if I didn't have to take such a loss. I can't tow my trailer over 58 MPH or it starts swaying and bouncing...oh yeah 6 miles per gallon with trailer. It's my fault. My fault I listened to the salesman. I just now want to sell this truck, toyhauler and quads ASAP! I can't go anywhere safely towing this trailer and at 6 MPG...ouch! Went to Vegas and back with trailer fuel cost $160.00 went 250 miles! Thanks Toyota. Oh what a feeling. I call it the weinermobile! My wife drives an Avalon, what a beautiful car but the Tundra is horrible. Looks like a transformer. I am not happy at all. I have displayed my unhappiness to my dealer and they can't help me! Thanks Toyota!
Purchased a new car
Uses car for Off-roading
Does not recommend this car
---
Exceptional truck, but could use a few things
by LuvMyWife from Soledad, CA | October 7, 2014
This is my 3rd Tundra. Bought a 2005 Crew Cab SR5, a 2007 Double Cab Limited and now a 2014 Platinum Crew Cab. This is the best of them all. The leather used on the seats, doors and dash are top notch. The Blind Spot Monitor is so useful. Love the large moonroof and rear window that goes down. There are a few things that I would change/fix. When the moonroof is open and the sun is shining directly on the GPS screen, it is very hard to see without having to close the roof. Another feature this truck with all the bells and whistles lacks is an electric antenna. You would think this would be a standard item. Also needs bumper sensors on the front near the license plate. This is helpful when pulling into a parking spot with a wall or car in front. Otherwise, i love this truck.
Purchased a new car
Uses car for Just getting around
Does recommend this car
---
2014 Tundra vs 2013 Tundra
by sjc1969 from Tarpon Springs, FL | August 23, 2014
So here is a little background. I purchased my first Tundra in June of 2013, it was brand new XSP-X double cab. I love that 2013 truck. I am by no means an expert on what's available etc. I'm not a person who is watching the ongoing development of trucks at Toyota or any of that. At my last scheduled service, the dealer's team wanted to talk to me about getting a new 2014 Tundra and at the end of the day I ended up buying a new 2014 XSP-X double cab. It's a nice truck but I don't think it's as nice as my previous truck. It doesn't have as many places to put things. The door storage is gone as is the upper glove box and center console storage slot. The cup holders are ridiculously small, won't hold a large fountain drink from anywhere. The dash area on my truck has no lights on the A/C controls so at night I can't see to easily make changes. The truck may have the same horsepower and torque but I promise you it doesn't accelerate anywhere near as quickly as my 2013, maybe it's a gearing thing I don't know but it kind of sucks. In my 2013 there was a power horizontal rear sliding window, the 2014 doesn't have this. Toyota this is a double cab truck!!! No average person can open that slider safely from the driver's seat unless they're built like an orangutan. It should be the standard offering on your double cab to have a power sliding window. Poor design. It's my fault I bought this truck because I allowed myself to be rushed and didn't notice these things right away because I just expected the design and equipment levels wouldn't be of lesser quality or lower equipment levels for the same truck. If I could go back, I would have kept my 2013, I like it better skipped this truck altogether. There's no one to blame but myself for this purchase the lack of acceleration (compared to my 2013, it still has decent acceleration compared to other trucks) and the rear window are big deals to me. I've looked on line for an aftermarket window that has power open, to no avail so far. If you have a 2013 with the big engine don't upgrade to the 2014 if you like your acceleration.
Purchased a new car
Uses car for Just getting around
Does recommend this car
---
Great truck..really great TRUCK!
by BrettLacey from Colorado Springs, Colorado | August 18, 2014
I have always been a Ford guy but the 2014 Tundra CrewMax has won me over. The power is commanding and the comfort of the ride is more truck like than my 2001 F-150 SuperCrew. I like that because the feel is helpful on rough mountain roads. The mechanical steering has a much better feel than electrical, again, especially on mountain roads and four wheeling. Creature comforts awesome but should have automatic headlights and center instrument display more like Ford..show more than one data set per screen...be able to customize and show tranny temp. 4.10 rear end..never change! Cab is so roomy and fold up seats are the best. Love the height and tough look. Need running boards for me to get in but they look great and are very stable. Fuel economy could be improved a lot but don't do it at loss of hp and torque. The noise level is very quiet and the power rear window...brilliant! Rear side windows size is awesome...great views for passengers. Grab handles for passengers are nice too. Never lose rear camera and the soft tailgate is nice. Wife loves the rear stamped "Tundra". Towing is a breeze and thanks to Toyota for making tow and long trips a blast!
Purchased a new car
Uses car for Having fun
Does recommend this car
---
The Best Gasoline Powered Truck There Is!
by Tundra#3 from SLC, UT | July 31, 2014
This is my third Tundra since 2007 and with good reason it is the best gas truck out there. PERIOD! It does need the one improvement every truck needs that we all know the manufacturers are capable of...better MPG. Interior is nicer than 2007-2013. I like the new design better all around. Also they all come with stock Navigation on models SR5 and up. Headlights are adjustable. They should drop the red and blue colors and offer Pyrite Mica and Pearl white. I opted for the magnetic gray. No regrets! Great Truck!
Purchased a new car
Uses car for Work
Does recommend this car
---
ford 150
by bill from annapolis maryland | July 1, 2014
ugly tailgate no auto folding mirrows no turn signal in mirrows 18 inch wheels my 2013 had all this and 20 inch wheels
Purchased a new car
Uses car for Work
Does not recommend this car
---
Best Half Ton Made Today
by Texas Truck Driver from North Texas | June 28, 2014
After owning two "bad" Silverado's from the 90's and three new "lemon" Ford's, 2004 F150, 2006 F250 diesel, and the infamous 2011 F150 EcoBoost - even worse than the costly diesel nightmare; I will never own a Ford or GM product again. I have owned the CrewMax Limited now for 10 months. Finally a reliable and safe truck I can actually use and drive every day without breaking down and spending my entire life in the repair shop trying to get "lemons" fixed. In fact I have not been in the repair shop at all with the new Tundra. It is the only half-ton worth your hard earned money. I love the Tundra and now I can simply enjoy driving again! The build quality on the Tundra is light years ahead of the other three brands; it's not even close.
Purchased a new car
Uses car for Having fun
Does recommend this car
---
People Who Viewed this Car Also Viewed
Select up to three models to compare with the 2014 Toyota Tundra.
2014 Toyota 4Runner
Asking Price Range
$26,536–$41,352
Compare
2016 Toyota Tacoma
Starting MSRP
$23,660–$38,180
Compare
2014 GMC Sierra 1500
Asking Price Range
$23,715–$44,479
Compare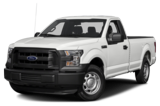 2015 Ford F150
Starting MSRP
$26,030–$55,305
Compare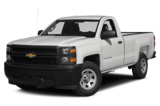 2014 Chevrolet Silverado 1500
Asking Price Range
$21,537–$42,341
Compare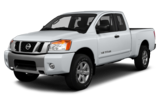 2015 Nissan Titan
Starting MSRP
$29,640–$43,860
Compare
2014 Chevrolet Silverado 2500
Asking Price Range
$23,880–$54,188
Compare
2015 GMC Sierra 2500
Starting MSRP
$33,545–$56,550
Compare
2014 RAM 1500
Asking Price Range
$20,192–$38,228
Compare
Featured Services for this Toyota Tundra